{Thankful November} 26: A Great Haircut
December 27th, 2011 | Rachel
Join me in the comments or on your own blog as I give thanks every day this month.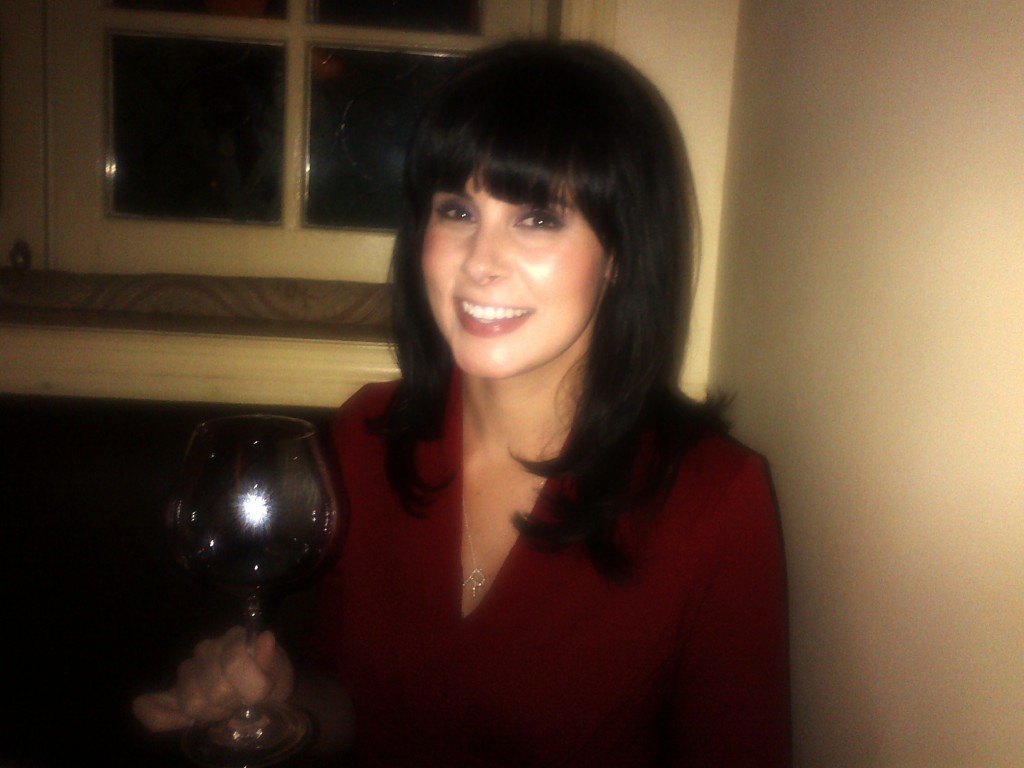 Hair freshly cut (Christmas 2011)
Since changing professions, I had been holding off on getting a real haircut.  Several months ago I took advantage of a discounted hair coloring deal that included a free "haircut", but it was so bad I'm not going to even call it a haircut.  Not long after, I decided to take matters into my own hands and gave myself bangs.  I did a lot of YouTube research, and the results actually weren't that bad after I thinned them out a little and let them grow out past the "Dumb and Dumber" length.  I have been trimming them every few weeks ever since.
Last week I decided it was time to let a profession intervene and saw Cheryl at Arrojo Studio, a true hair genius.  I discovered her through a friend of a friend soon after I moved to the city, and many other friends' hair has been artistically sculpted by Cheryl over the past three years.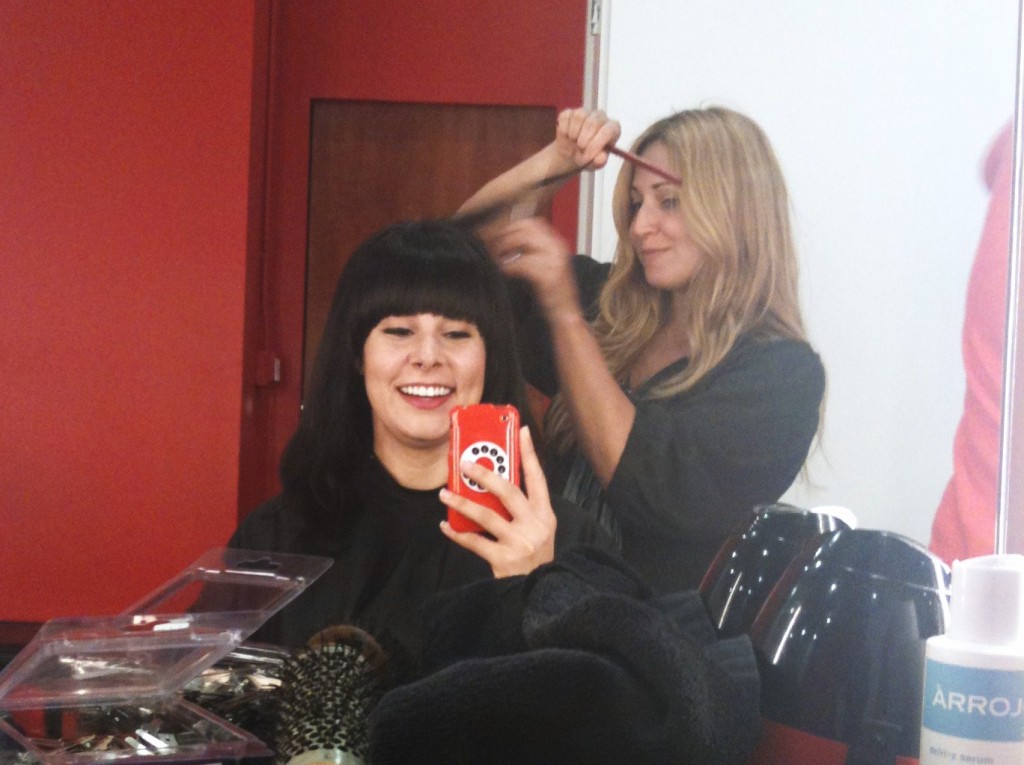 Getting my hair cut by Cheryl at Arrojo Studio (Christmas 2011)
When I was in middle school, my hair transformed from being stick straight as a child to a unfortunately fluffy mass.  Neither I nor any of my hair stylists at the time were equipped to deal with it.  As such, I spent many years with shapeless haircuts, attempting in vain to blow dry it straight.  In high school, I tried everything from drug store hair masks to dipping it in ice water after washing it to coax my hair strands into a cohesive shape.
More than once I've had my haircut by a stylist who haphazardly dried my hair into a unflattering poof and told me there was nothing I could do about the cowlicks.  One stylist even suggested I put my headband back on at the end of the haircut.  I can't believe I actually paid her.
My life changed when I was visiting my college roommate's family in Texas and had my hair cut by a stylist who introduced to the ceramic flatiron.  I finally found the tool I needed to compete with the cruel Georgia humidity.  This improved my hair aesthetic tremendously, but I still hadn't experienced anything more than the simple, lightly layered haircuts that boring stylists love to give.
Fast forward to Cheryl.  The first time I saw her I was just starting my job at the law firm, and I was nervous about how I was supposed to dress.  I told her I wanted to look professional but a little sexy.  It was a conservative request, but she gave me the perfect look: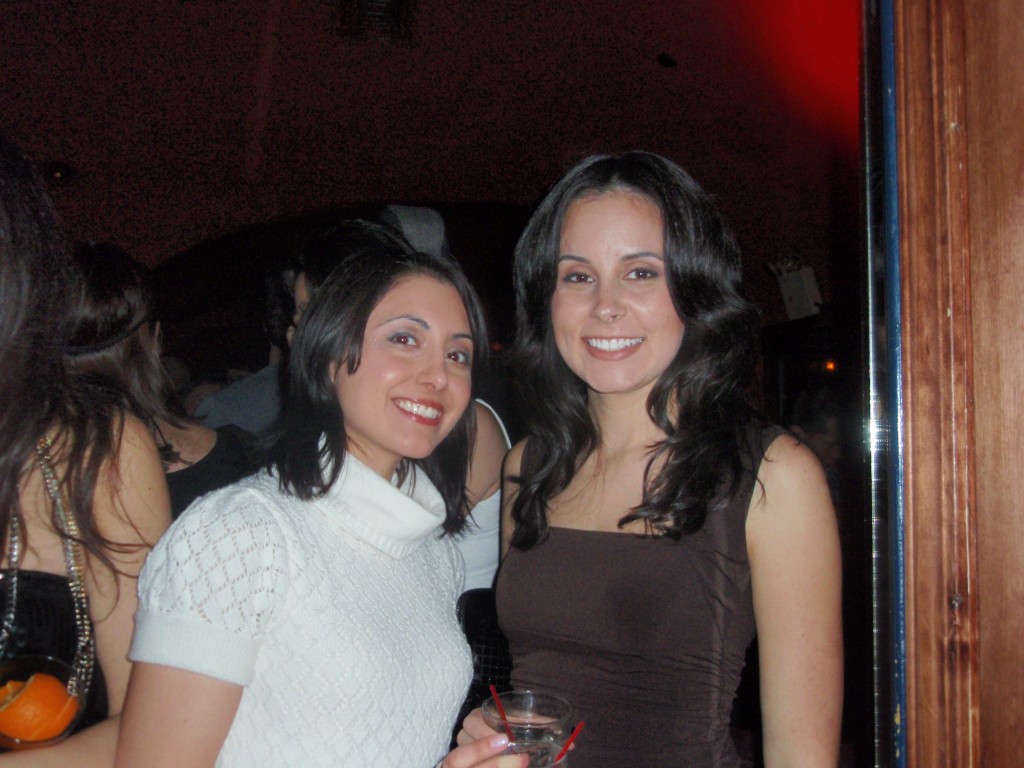 Davina and me, both clients of Cheryl (Fall 2009)
This was the first time someone cut my hair taking its natural wave into consideration.  She actually let it dry a little first to see where the waves were and then cut it so that the ends didn't stick out in a weird way.  It was simple but brilliant.
I made an appointment to see Cheryl again several months later.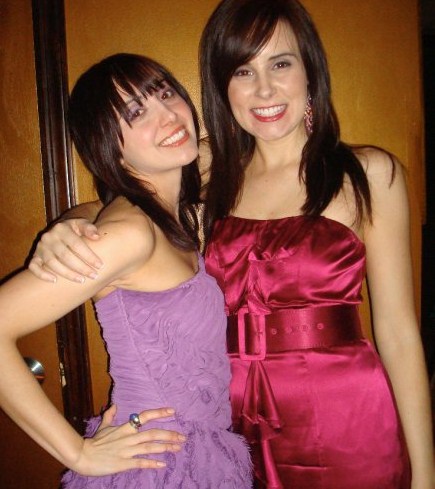 Davina and me (Winter 2010)
I was still being conservative the second time around (adding a swooping side bang… oh la la), but Davina (pictured above) went for something a little more funky.  Both haircuts were fantastic.
When I was getting my hair cut that time around, I asked Cheryl what she would do if she could do anything she wanted to my hair.  She told me she would cut it to chin length.  I agreed to come back in a few months.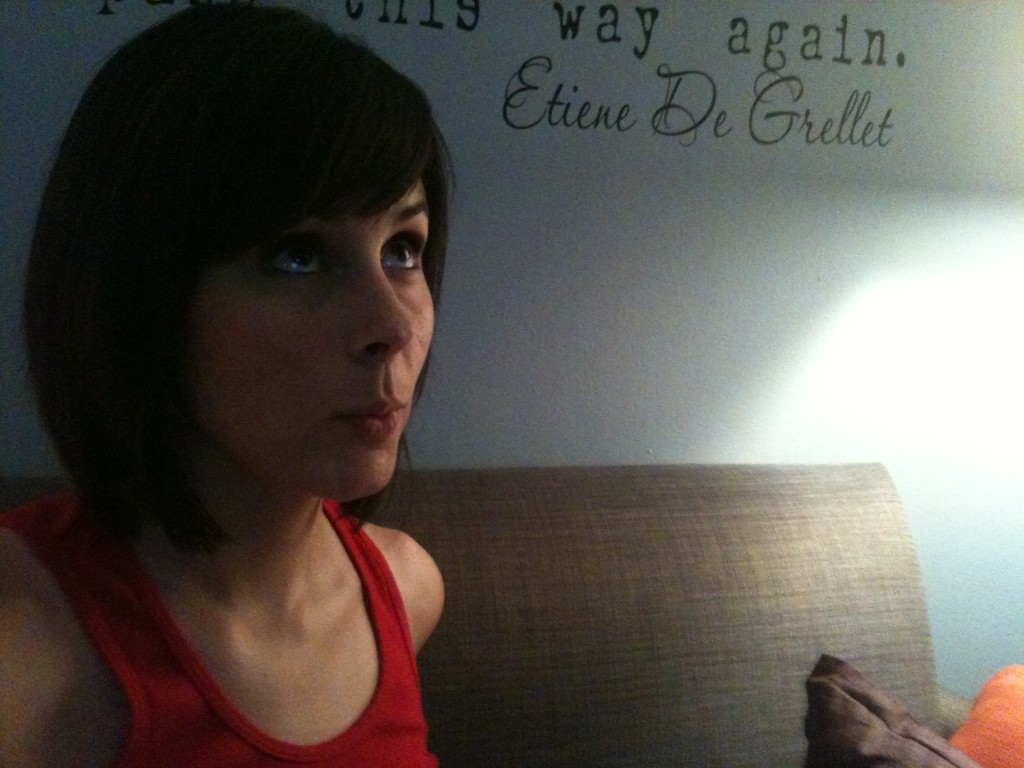 Summer 2010
By this time, I knew Cheryl could be trusted.  At my third appointment, I asked her to do whatever she thought would make me look the best.  She cut it short and added full bangs.  It was a huge success, and I felt amazing.
There is, at least for some, a definite connection between hairstyle and attitude.  A sassy haircut renders a sassier person.  When you can be confident that you look great, you tend to be more sure of yourself, which manifests in your life in so many positive ways.
If you are in the New York City area, whether permanently or simply for travel, do yourself a huge favor and book a hair appointment with Cheryl at Arrojo Studio.  She's not cheap, but she cares about and understand hair more than anyone I've ever met.  Consider it an investment in yourself.
I'm definitely going to miss Cheryl after I leave.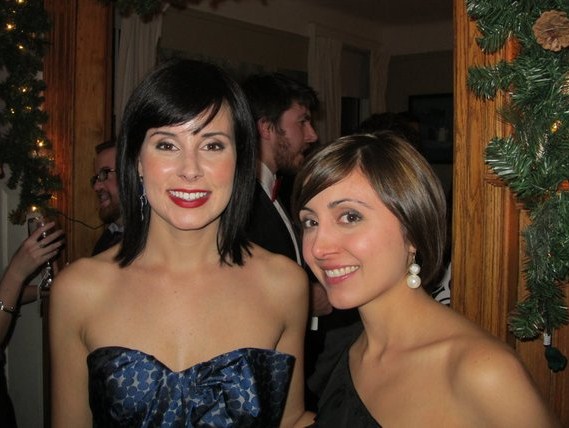 Davina and me (Christmas 2010)
One Response to "{Thankful November} 26: A Great Haircut"