Introducing… Arthur!
September 18th, 2012 | Rachel
Let's get back to business, shall we?
While it may appear that I have been gallivanting about all summer — taking a bar exam here, camping in the desert there — there have been some pretty exciting things going on behind the scenes.
If you are familiar with my story, then you will know that I moved to California with the mindset of opening a bakery.  The idea of starting my own business had been going strong for almost a year (I was actively learning French in preparation for opening a bed & breakfast in southwest France), and then working six months at Three Green Ducks bakery confirmed I want to be involved in food — something I had joked about doing since law school.
I even picked a name and developed a logo for my bakery (neither of which have formally been announced, so I will save them for another day).
Then the serious business planning began.  Almost instantly, I realized how much better the experience would be if I had another person with whom I could share the inevitable emotional roller coaster and with whom I could share the responsibility of making smart business decisions.
Enter Arthur.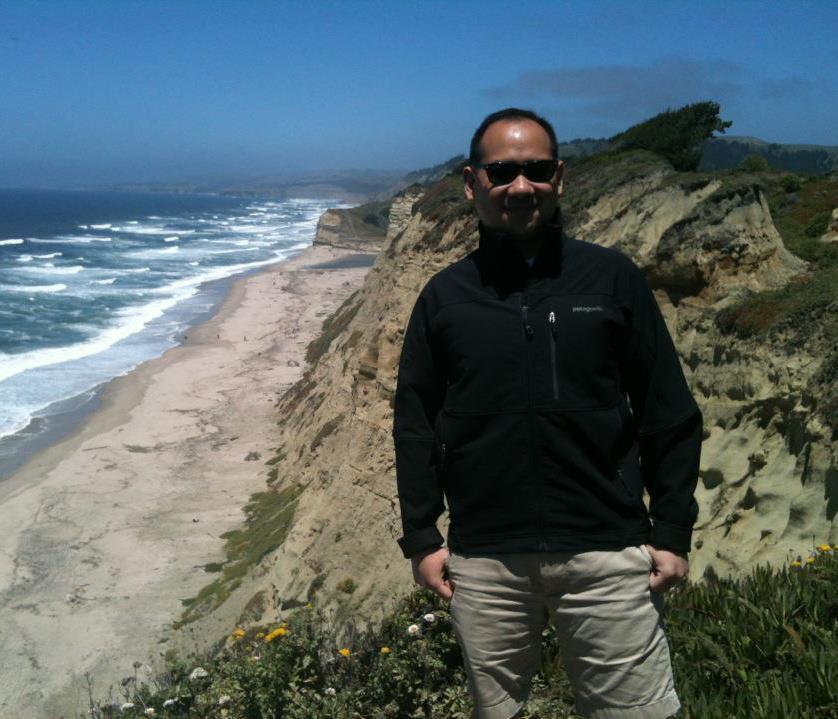 The California sun suits you, Mr. Chang
You've actually heard about him before.  It was Arthur who suggested we meet for a cupcake at Three Green Ducks that fateful day last July, and it was Arthur who talked me into asking about the "help wanted" sign on the door.  I think he thought he was just getting an inside connection to free baked treats at an amazing bakery only a few blocks from his apartment, but ultimately he got a regular napper on his sofa after my early-morning opening shifts and, eventually, a loft full of furniture between the time I moved out of my apartment and moved to California.
Arthur and I first met at church.  He attended the University of Tennessee for undergrad (boo!), and I, of course, attended the University of Georgia.  We were instant rivals with the deep connection of SEC sports.
Arthur grew up in Memphis, Tennessee, so we also had sort of a cultural connection of being from the south and having a lot of shared southern values but also finding a natural fit in the diverse and fast-paced city environment. A little known fact is that Arthur actually went to law school for a year, but then changed paths and ended up in the finance sector.
Although we do have a lot of things in common, our personalities are very different, and it was sort of an unlikely friendship.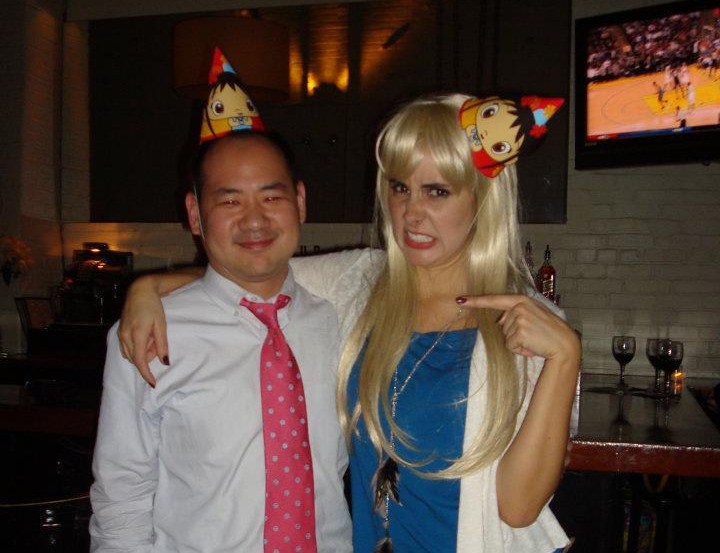 Who's this guy?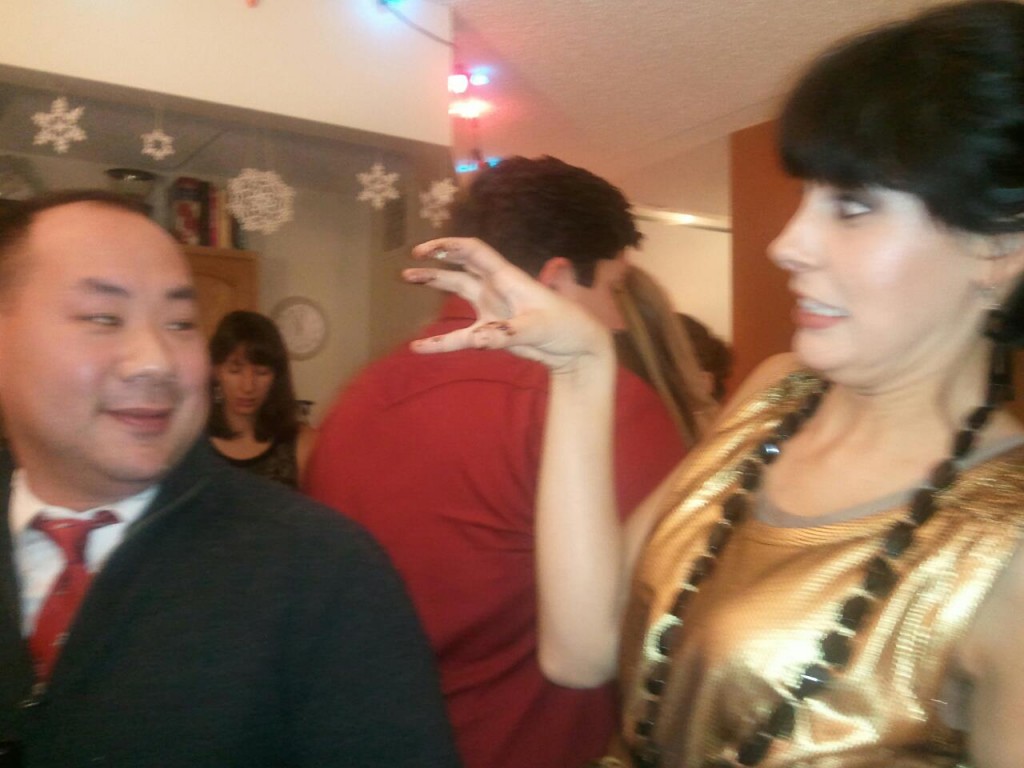 It's a strictly professional dynamic
I can't remember exactly how the idea of starting a business together was born.  I think I'll have to get him to write a guest blog to tell his side of the story and maybe fill in some of these holes.  I do know it started off as a joke.  Arthur had a fried chicken party in his little backyard every summer, and I started teasing him about moving to California and selling fried chicken.
Around the time I moved out here (or perhaps because of it), Arthur started reevaluating what he was doing with his own life, and somehow came to the conclusion that he was also an entrepreneur at heart.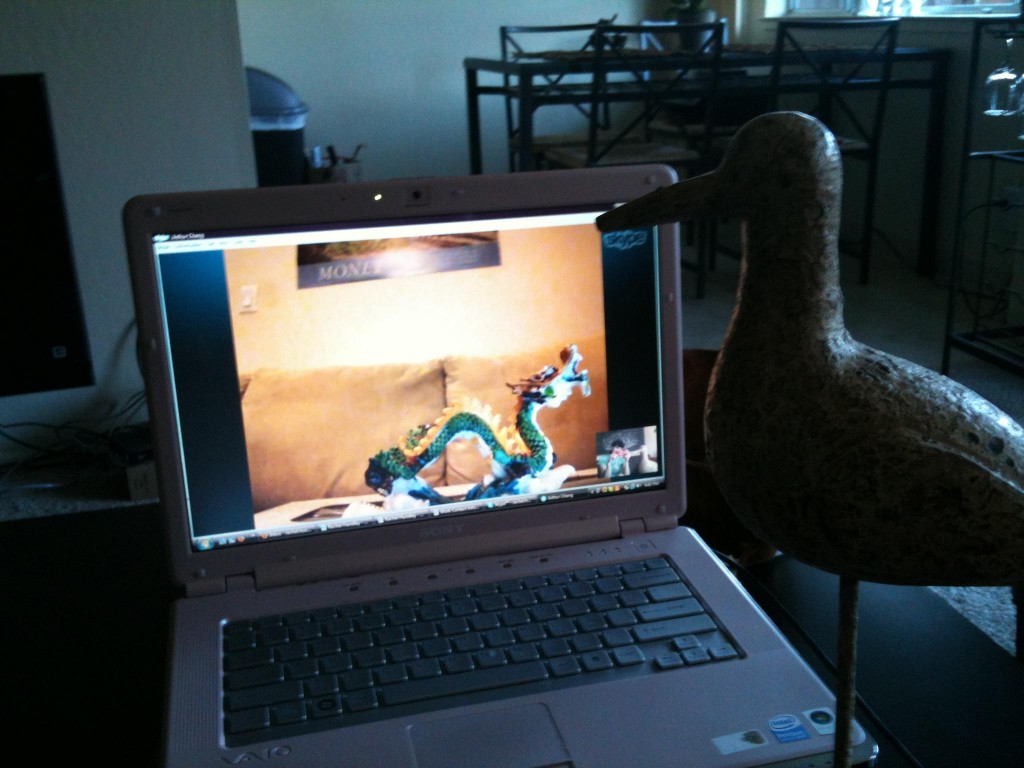 One of our regular Skype meetings
Our initial conversations about starting a business together were purely hypothetical.  If we did have a business, what would it be.  After a couple of months, the conversation shifted to, "Hey, maybe we really should do this."  Arthur, being the careful and calculated person he is, weighed his options and booked a trip to San Francisco and to visit me this past July.  By the end of the trip, he was convinced that west coast was calling him (although he thought Santa Cruz was a little too small-town).
By that time, our hypothetical baby had a menu and a name (which will be revealed in time).  Some serious discussions were held, promises made, schedules set, and then Arthur took a leap of faith and quit his job.
Now that the bar exam and Burning Man are over, we diving into this project head first.  It will be a month and a half more of Skype meetings, and then Arthur's going to make his own big move, first to San Francisco and then to Santa Cruz.  I'll save the details for future posts, but we are very excited about the business and what the future holds.  I'm also excited about this new partnership.  I don't know anyone more trustworthy and dedicated than Arthur, and I think that the two of us together have an unstoppable skill set.
Let's all give a big welcome to Arthur…. you'll be seeing a lot of him from now on.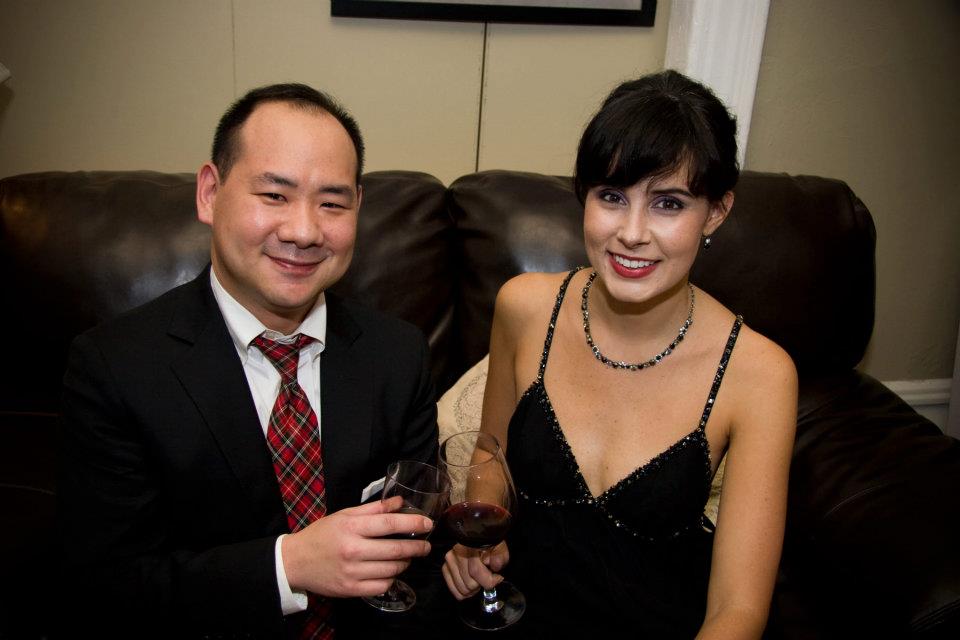 Business partners
9 Responses to "Introducing… Arthur!"