Butter + Cream + More Butter (And Bacon) = Quiche Lorraine
April 29th, 2011 | Rachel
No.  More.  Cream.  Please.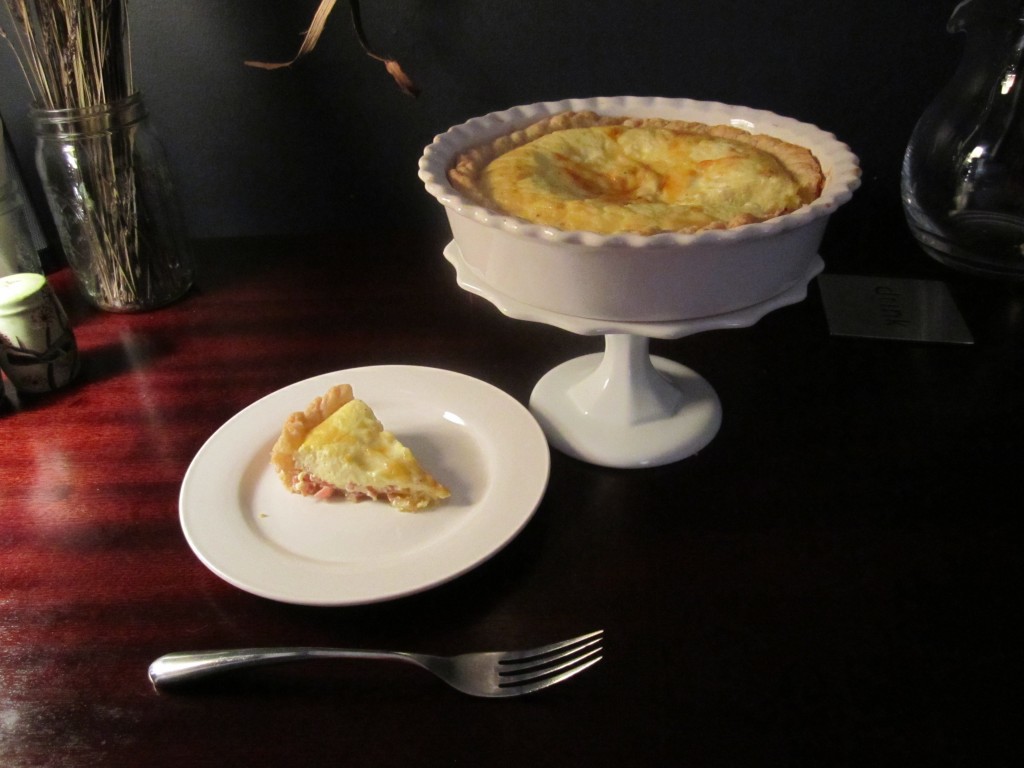 Since I've roasted three chickens in the past month, I decided it was time to move on and try something from a different chapter in Julia Child's Mastering The Art Of French Cooking.  Quiche Lorraine was one of the original contenders, so I gave it a shot.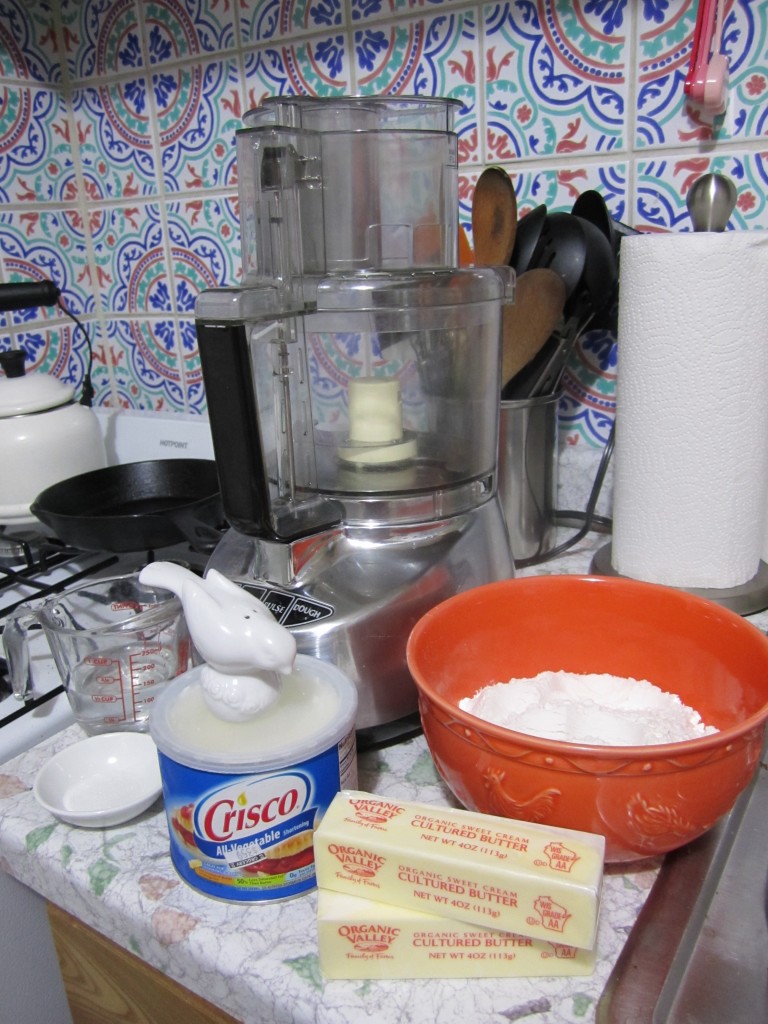 The makings of a quiche crust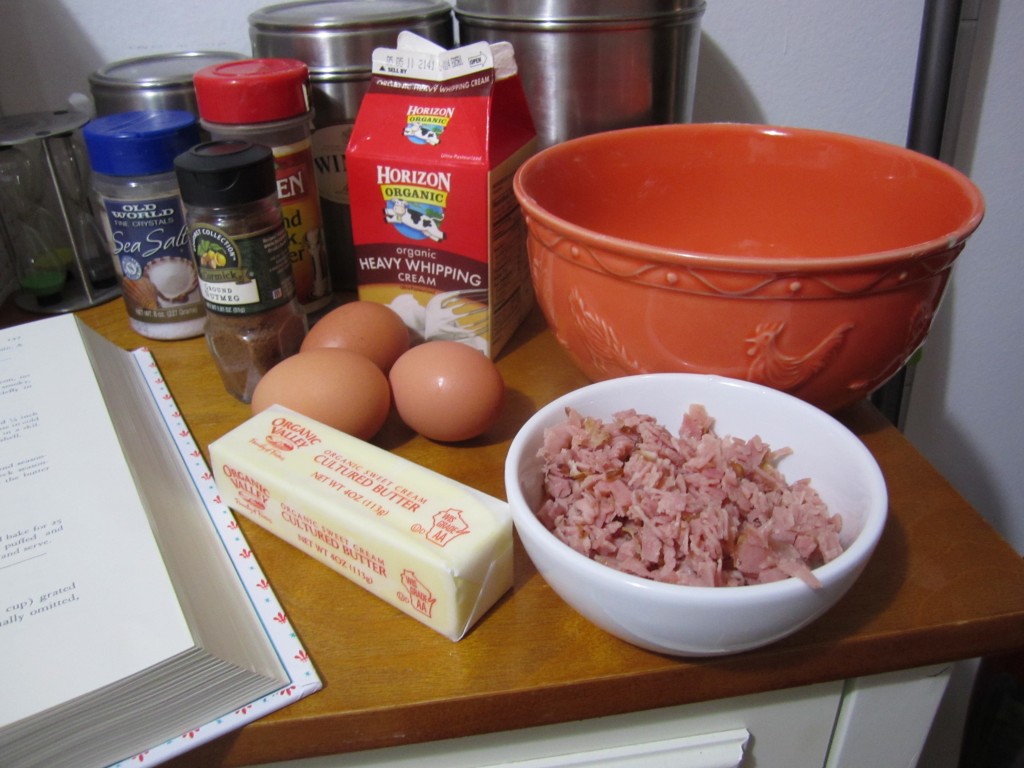 The makings of Quiche Lorraine filling (Note: contrary to popular opinion, this dish does not contain cheese)
Magic ingredients
The making of an insanely buttery quiche crust
This recipe might be the epitome of Julia Child's interpretation of French cooking.  The crust is made with a stick and a half of butter plus half a cup of shortening, and the filling is made with a CUP AND A HALF OF CREAM.  Let's all pause for a moment and think about the splash of cream we add to our coffee (when the good stuff is available).  Then, dump out the coffee and fill the whole mug with cream.  Twice.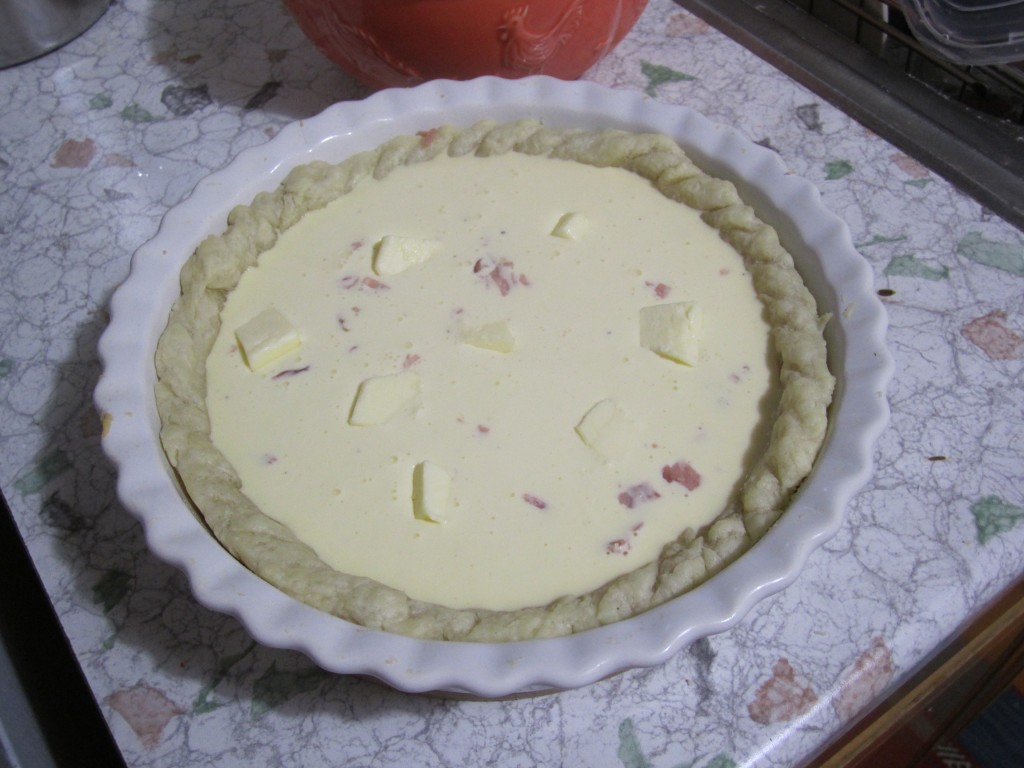 To finish off this already indulgent pie, the recipe entails dropping blobs of butter into the pie crust full of cream, egg and bacon before sending it into the oven until it puffs up and turns golden brown.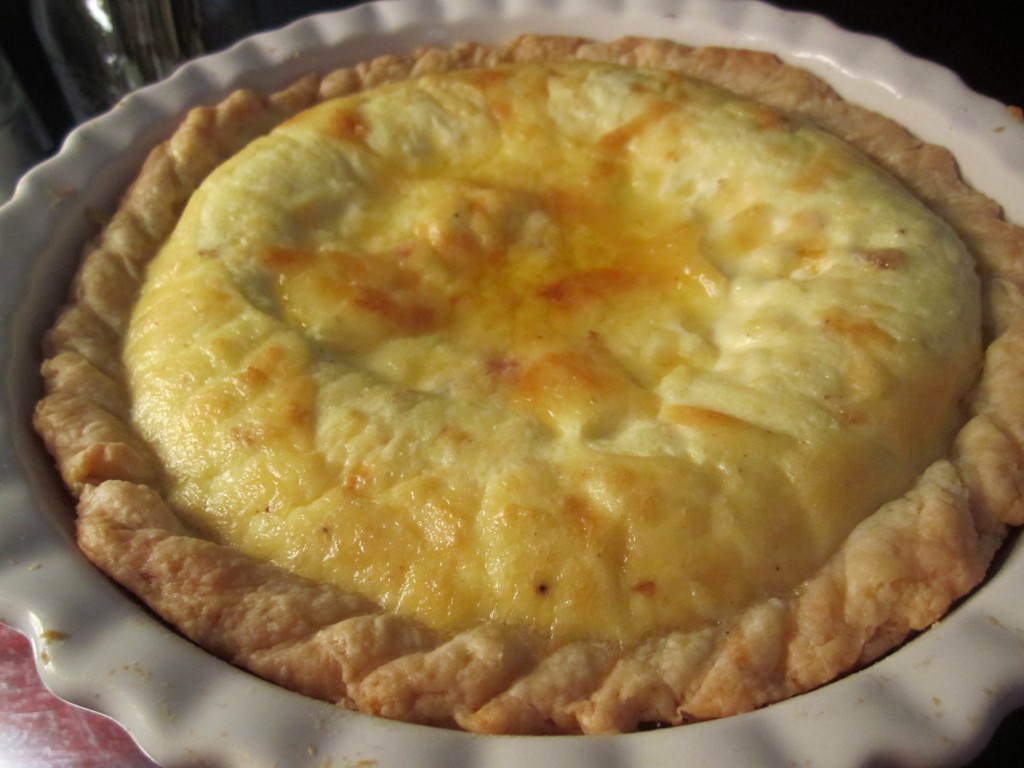 The result couldn't have been more delicious, but after eating it for lunch and dinner two days in a row, I felt like I was going to die.  I also think I gained two pounds in the process.
I don't know if I measured something wrong, but my crust came out disappointingly soggy.  Also, the blobs of butter kind of pooled in the middle and kept the quiche from puffing up evenly.  I didn't think it was pretty enough to share with anyone at work, so I ate half of it myself (over the course of four meals, mind you) and threw the rest away.
I need to be better about arranging for people to come over and eat the food I am cooking.  I don't think my cholesterol levels can handle me eating this food alone.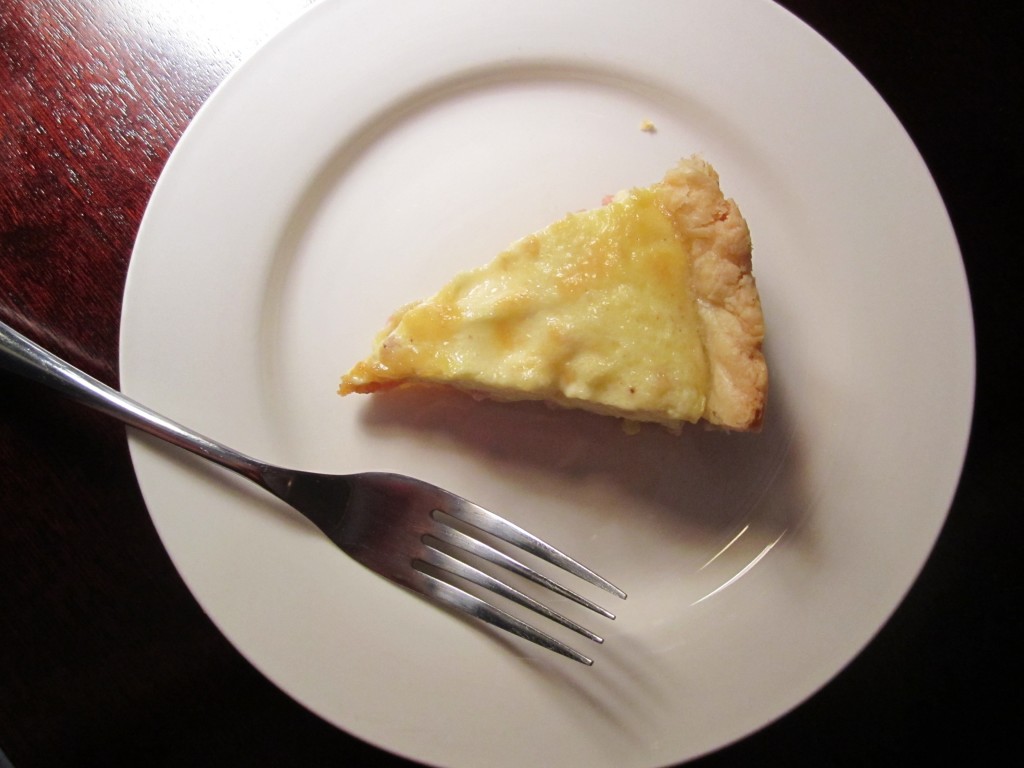 2 Responses to "Butter + Cream + More Butter (And Bacon) = Quiche Lorraine"