Posts Tagged 'Grandparents'
January 5th, 2012 | Rachel
Join me in the comments or on your own blog as I give thanks every day this month.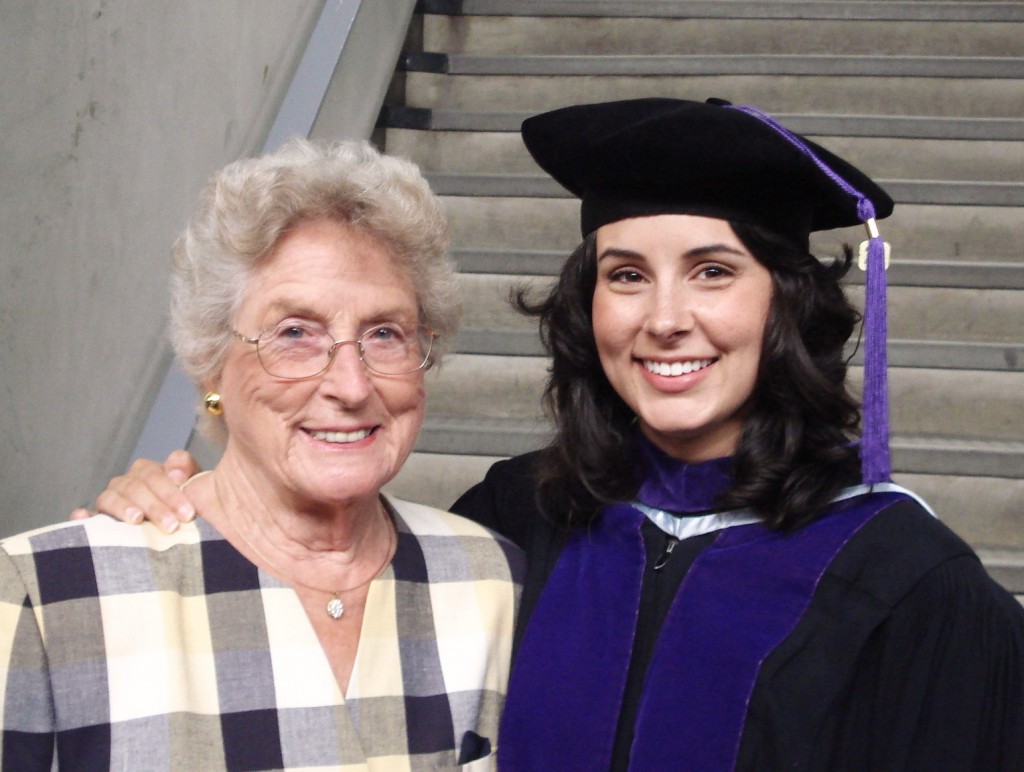 My grandmother Flarcie and me at my law school graduation
Some of my favorite nights as a kid were spent at my grandparents houses.  The food was always better, the board games and toys more fun, and the yards more worthy of exploring.
My paternal grandmother would bribe my brother and me into learning how to spell long words, learning songs on the piano, and even putting together a play about our ancestors immigrating to the United States.
My maternal grandmother had strange toys and games to play with (artifacts from my mom's childhood), modeling clay, and dress-up clothes and jewelry.  And she always made us cheese grits for breakfast.
I spent the last few nights with my maternal grandmother, Flarcie, and she still makes me cheese grits for breakfast.
I even have a bonus step-grandmother who lived with my grandfather in Decatur, Georgia until my grandfather died several years ago.  She would drive us around in her huge truck and take us to Po' Folks, which I believe is called the more politically correct "Folks" these days.
This post is going to be shorter than it should be, but it is significant for a reason that is going to be revealed very soon.  I am thankful for having all of my grandparents throughout my childhood and for the three that are still with me today.
Thank you, grandmothers!  And grandfathers!