Got Too Much Mint?
August 10th, 2011 | Rachel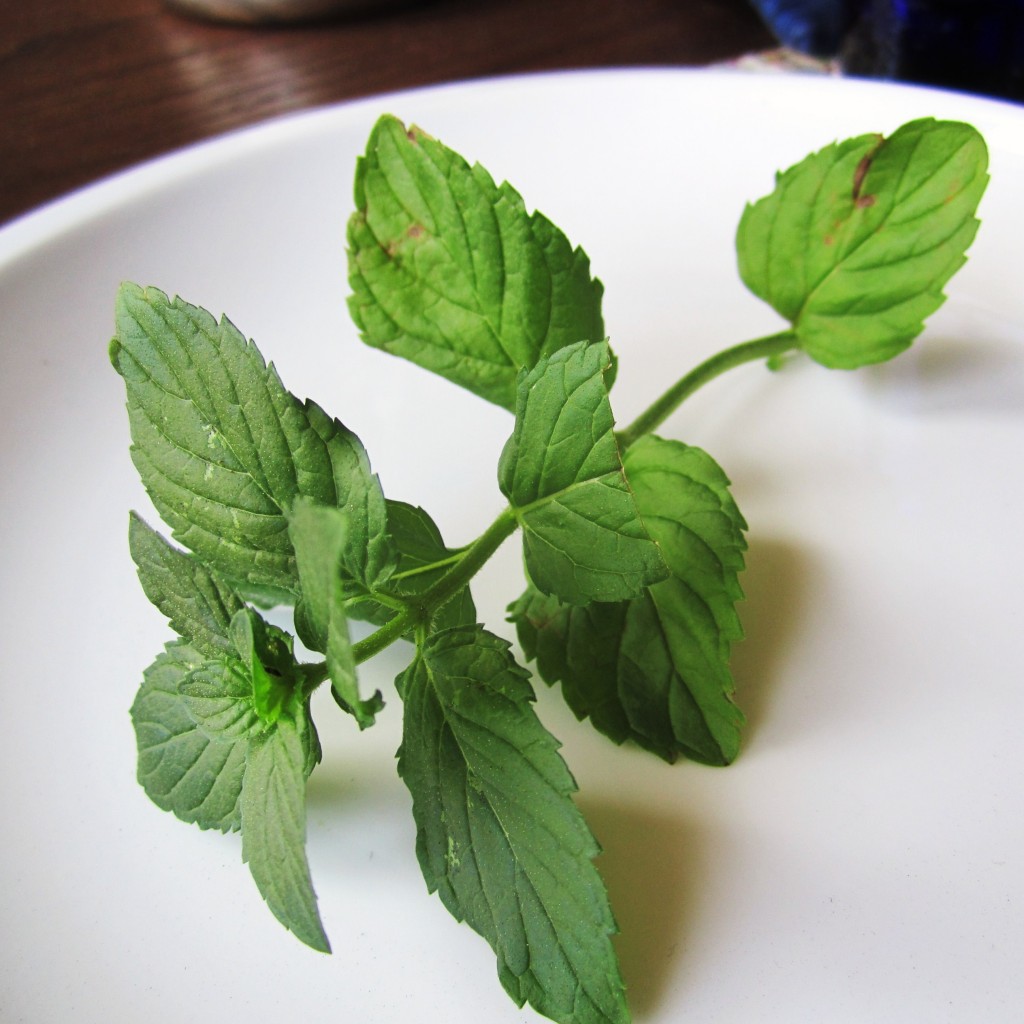 I am straying a little bit from the theme of this blog (whatever it is), but I am so pleased with a batch of homemade mint chocolate chip ice cream I just made that I wanted to share the idea and recipe with you.
My hanging window herb garden is doing great.  The sun is a little too intense for my dill plant, but everything else is growing quickly… especially the mint.  I noticed that the leaves that weren't getting direct sunlight were turning yellow and falling off, and the plant was getting so big, it was blocking its own sunlight access.  I can only drink so many mojitos, so I needed a project that would use a substantial amount of mint.
I was on the city bus coming home from work when the inspiration hit: mint chocolate chip ice cream!  Fortunately, Steve already had an ice cream maker, so all I really needed was the cream and chocolate.  I read through a lot of recipes, and this is the one I liked the most.  Since mint ice cream is supposed to be refreshing, I stayed away from the recipes with egg (which would make it a custard) and cream cheese.  Having tested the recipe, I can personally attest to its accuracy.  I will note that the amounts of mint and sugar are flexible.  I used about a cup and a half of mint, and my ice cream was plenty minty.  I also cut the sugar a little bit — as I do to most recipes — and I didn't miss it in the finished product.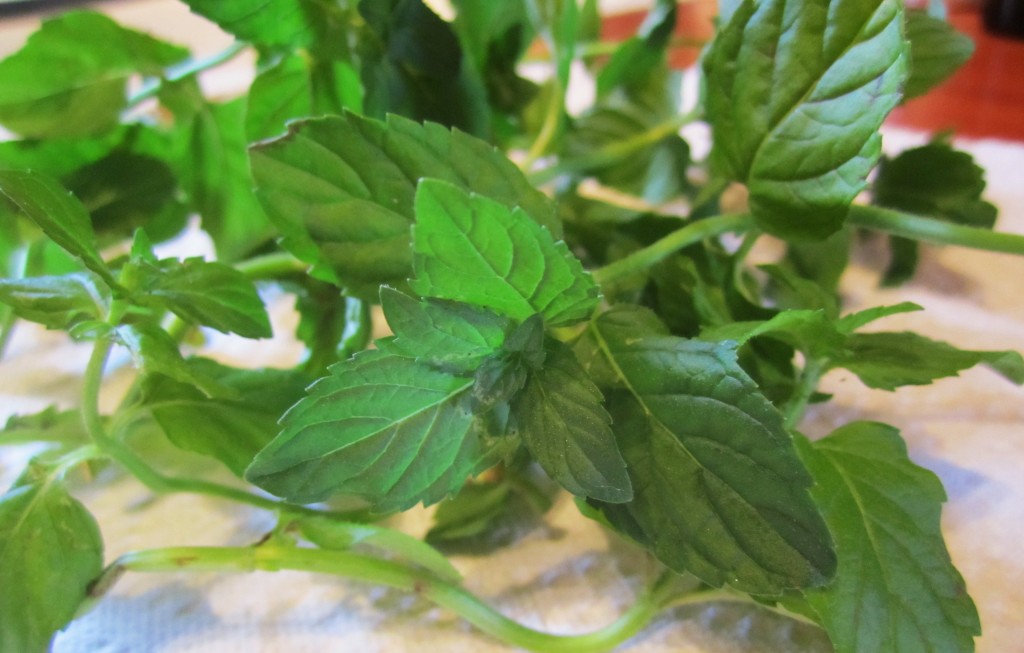 Fresh mint from my hanging window herb garden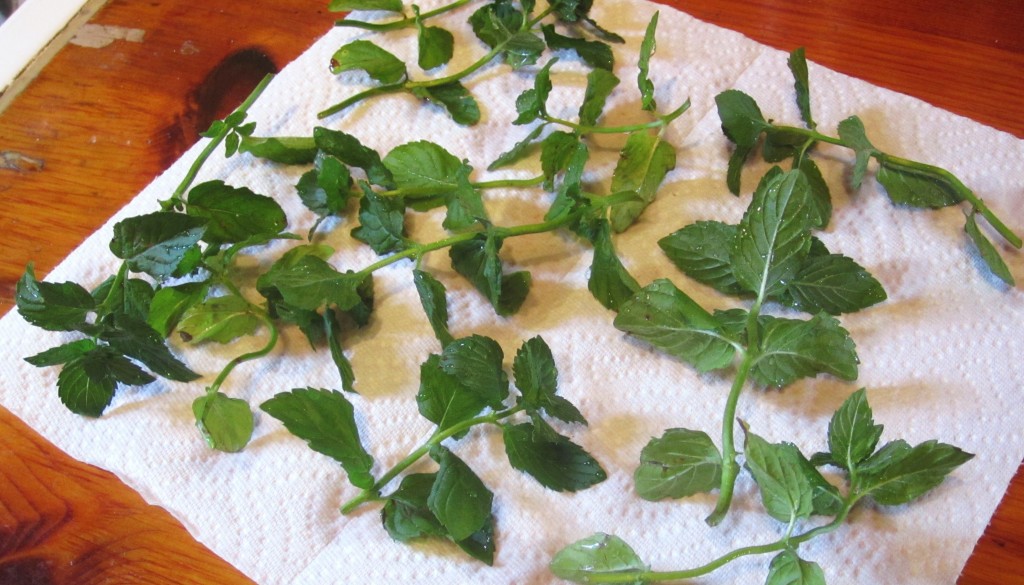 Nice and clean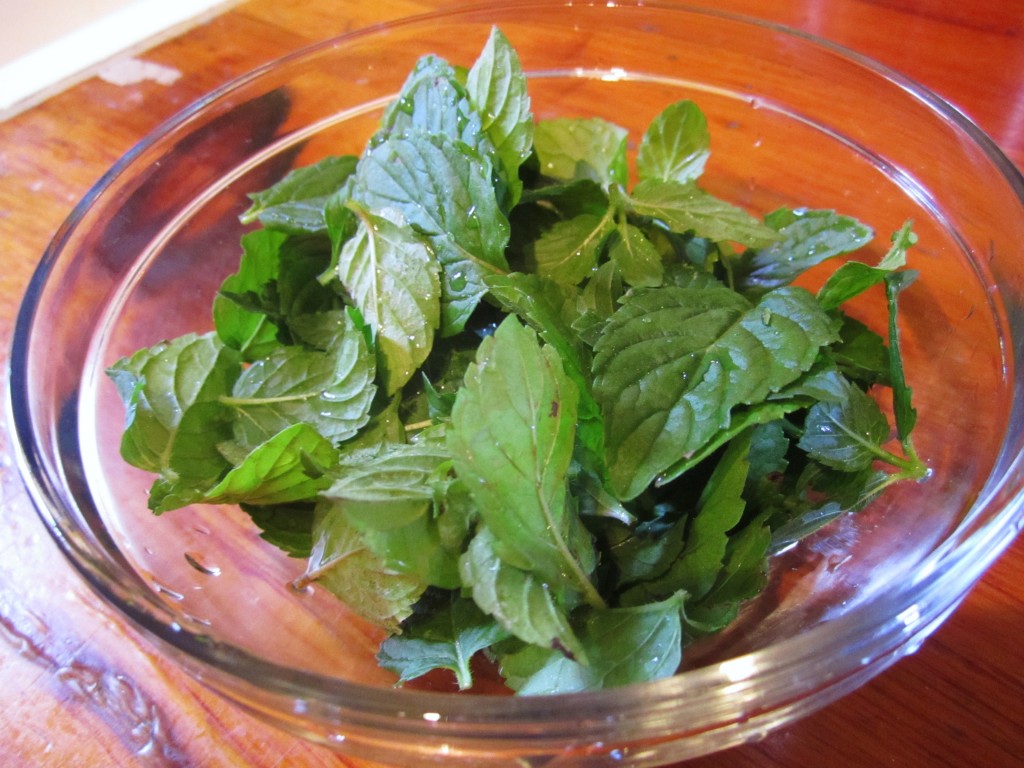 Recipes varied on whether you have to remove the stems.  I tasted a stem and did not find the flavor to be pleasant, so I picked the leaves off of the stems.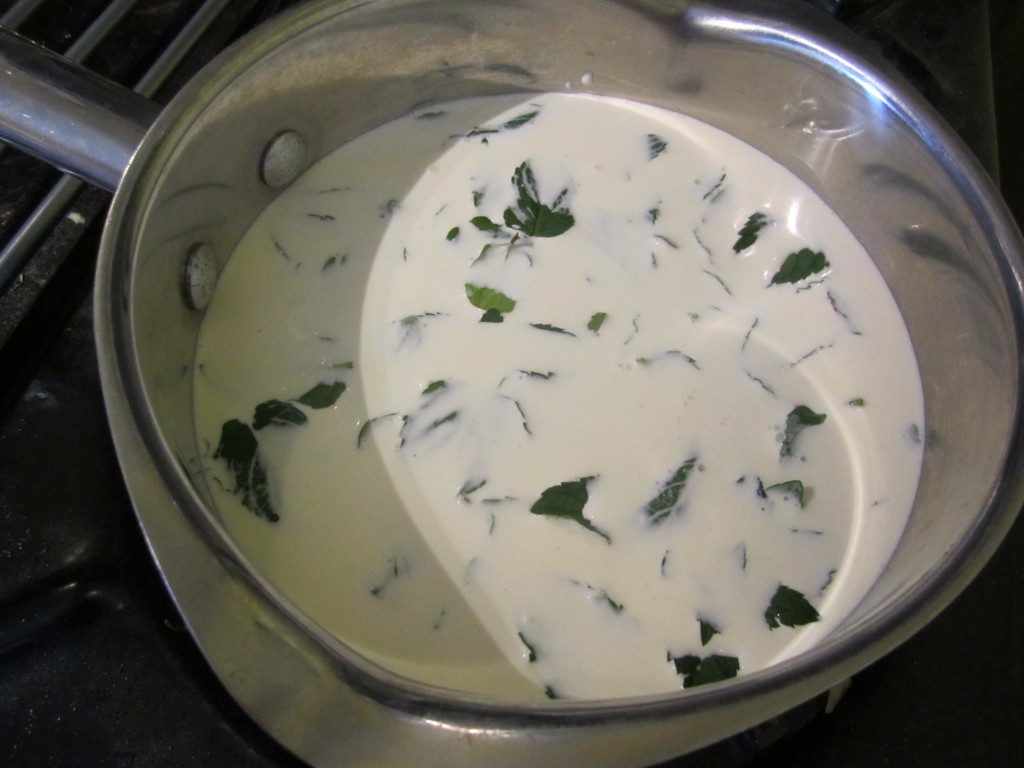 Infusing the cream with mint… after heating the cream and mint, I left it in the fridge for 24 hours, which was probably too long.  I think a more appropriate length of time would be six to twelve hours.
Mixture is ready for churning.  I love Steve's ice cream maker… you don't need salt or ice.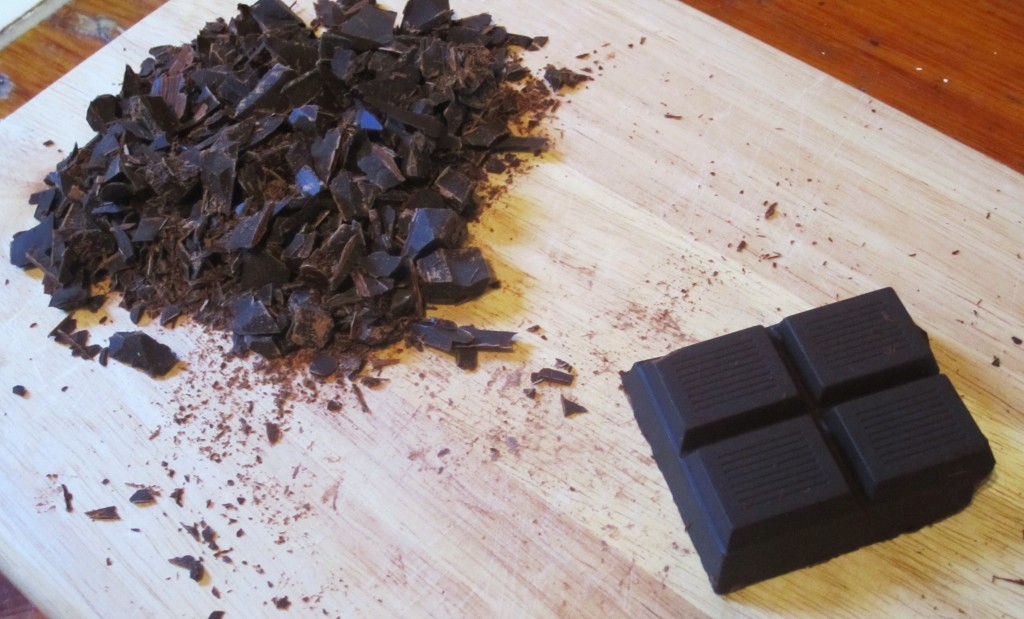 Essential ingredient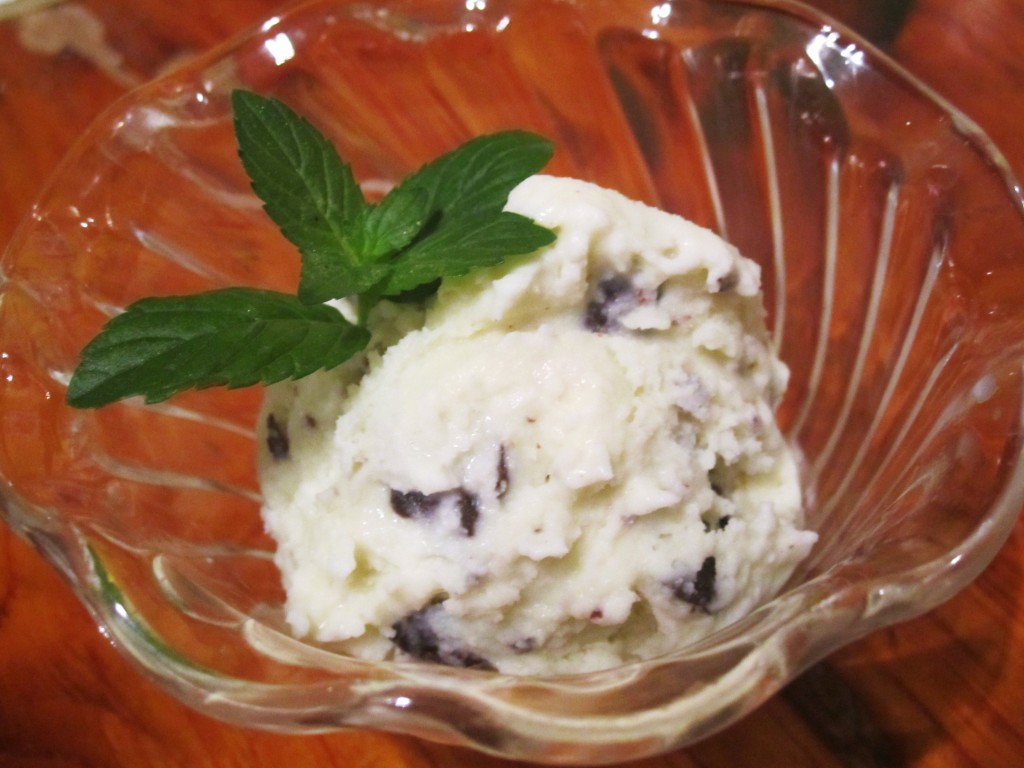 Homemade Mint Chocolate Chip Ice Cream!
This recipe was so simple and delicious that I am already thinking about what kind of ice cream I want to make next.  We've been selling a lot of pie at the bakery, and I think I want to try cutting up a slice of pie and mixing it into a batch of vanilla or sweet cream ice cream.
How about you?  Got any good ice cream recipes I should know about?
One Response to "Got Too Much Mint?"