{Thankful November} 4: Pie
November 4th, 2011 | Rachel
Join me in the comments or on your own blog as I give thanks every day this month.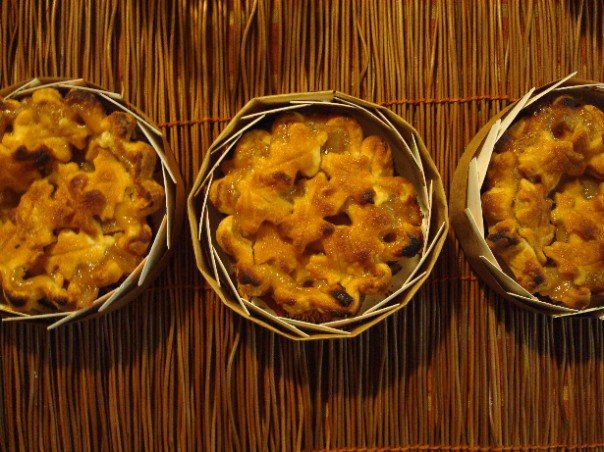 Mini Apple Pies
I started making pies back in 2007 during my final year of law school.  Although I wasn't a pie connoisseur growing up and do not have a history of pie-making in my family, I was drawn to the American tradition, visual simplicity and endless versatility of making pies.  Plus people seemed to think it was hard, and I like a challenge.
I started out with Pie: 300 Tried-and-True Recipes for Delicious Homemade Pie by Ken Haedrich, which is a great resource for getting started in this realm of baking (except for the fact that it is so heavy and all of my colored photo pages fell out on the first day).  Focusing initially on the innards of my pies, I made the first several using store-bought pie crusts (the ones that come in rolls and are found either in the dessert area of the freezer section or the butter section of the grocery store).  Honestly, if you have limited space or time or just don't like cleaning up floury messes, I think the pre-made crusts are a perfectly decent substitute.
My first pie was an apple pie, inspired by the cover of that month's Martha Stewart Living.  I made four or five of them before moving on to cherry (mostly because I wanted to use a cherry pitter), caramel walnut, maple custard, port and plum, fig and grape and many others.  Like I said, the versatility of pies is endless.
I briefly dreamed of opening a pie shop, particularly after watching the movie Waitress, but I don't think I enjoy eating pie enough to have it be my sole focus.  That being said, my absolute favorite thing at Three Green Ducks is the cherry pie, and I am about 10% finished with a pie recipe book I want to publish (I'm also 10% finished with a book about my first year dating in New York, City but that is for another day).
Pie represents a lot of things to a lot of people.  For many, it reminds them of their grandmothers who made the best apple pie in town.  For others, it means summer picnics and the Fourth of July.  For others, it is a sign of apple-picking season or family reunions or the end of an amazing home-cooked dinner.  Whatever it is, pie is good, and I am thankful for it.
Here are some favorites I've made in the past few years: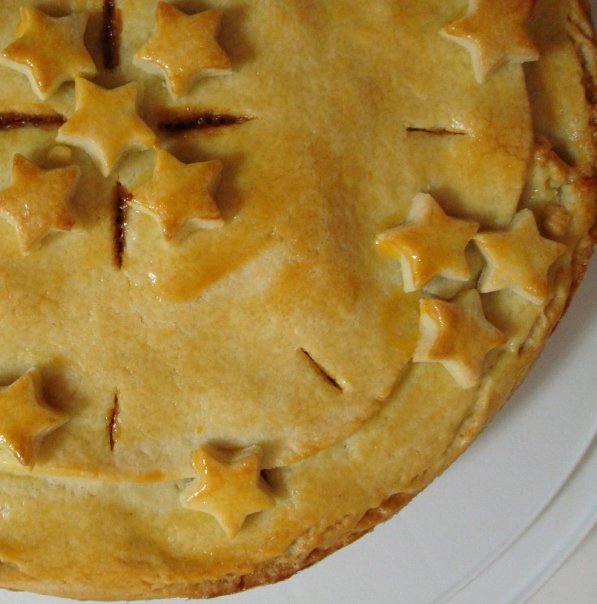 Caramel Walnut
Blackberry Sour Cream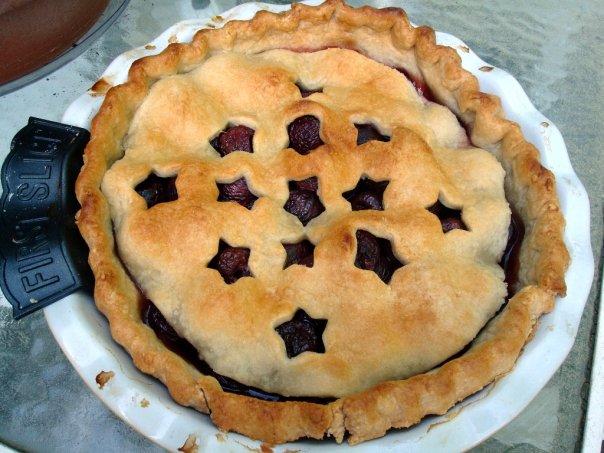 Classic Cherry With Floating Crust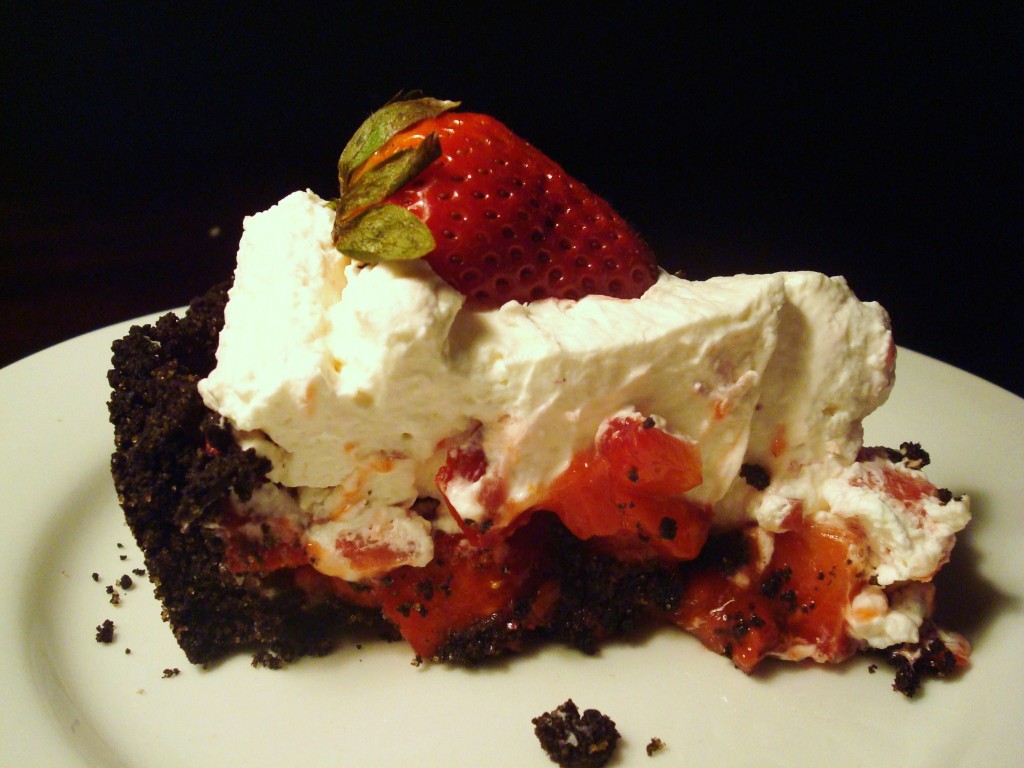 Triple Strawberry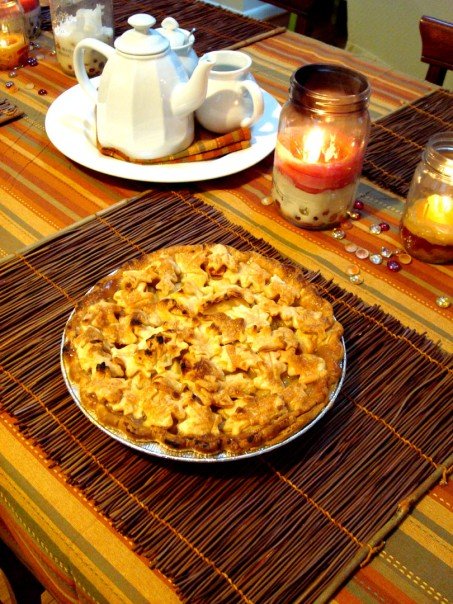 Apple Pie (replica of cover of Martha Stewart Living)
What does pie mean to you?