{Thankful November} 3: MAC Lady Danger Lipstick
November 3rd, 2011 | Rachel
Join me in the comments or on your own blog as I give thanks every day this month.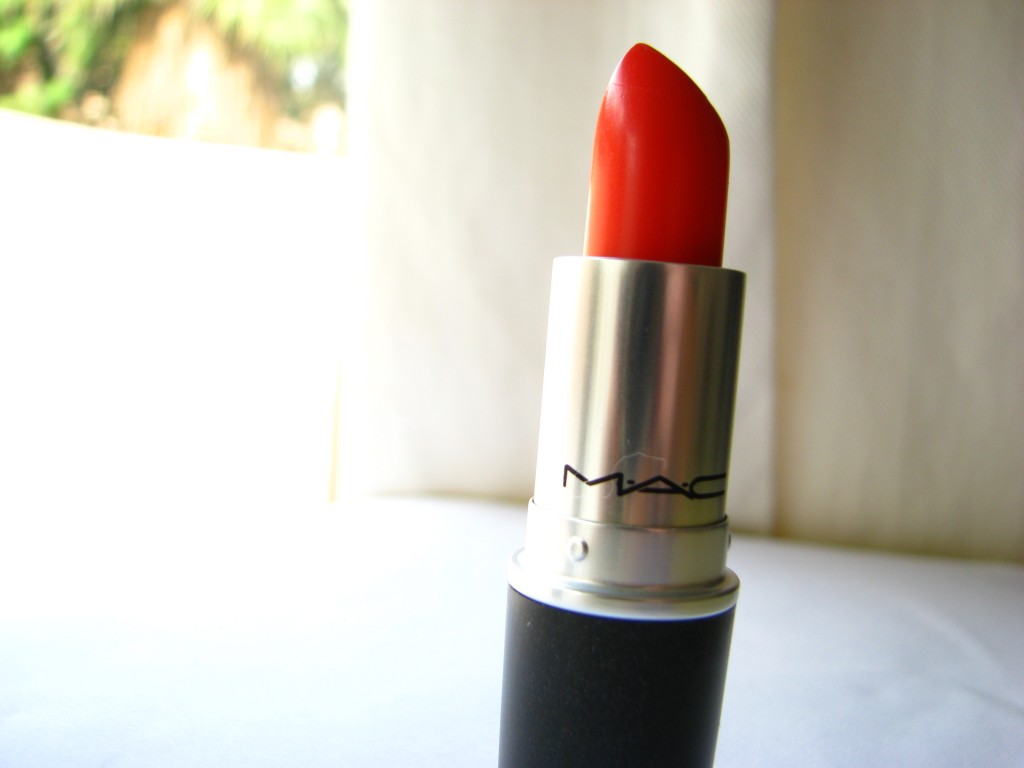 I know, it seems trite in the wake of my previous post about my family to be writing about a lipstick shade, but I consider it to be one of my greatest finds over the past five years.  It is timeless and versatile, and anyone who likes looking a little bit glam should have it in your arsenal.
I think red lipstick is one of those magical things that has a greater effect psychologically than it does physically. I've seen it happen with other people, and I feel it happen to myself when I put it on.
I don't know when or why I first started wearing red lipstick.  It was some time after I moved to New York.  I started experimenting with different brands to see which one actually stayed on, and one fateful day I stopped by the MAC counter at Bloomingdales to see what they had to offer.  The makeup artist immediately directly me to a classic shade of red called Russian Red.  She said it was the color used the most in magazine spreads and advertisements.  I decided to give it a go.
Russian Red should have a cult following.  It is the perfect shade of red — not too orangey, not too purple — and stays on all day.  On more than one occasion I have been eating dinner with someone who stopped halfway through to comment on the fact that the color was still on my lips and not on my glass.  Its a matte, so some people might find it to be a little dry, but that is what helps it stay on so long.
After two years of Russian Red, I returned to the MAC store this past spring to see if they had something a little different to try.  I told them I loved the timelessness of Russian Red but wanted something a little more funky.  That day I was introduced to my newest love, Lady Danger.
Lady Danger is a much brighter shade of red with a distinct orange hue.  I've had random people on the subway and in stores and even customers at work ask me what the shade is.  For anyone out there who is already a lover of red lipstick, Lady Danger is fun way to mix it up.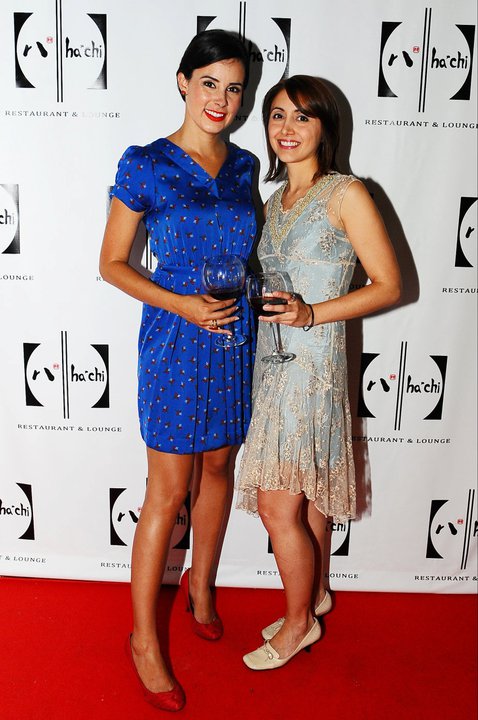 Lady Danger on the red carpet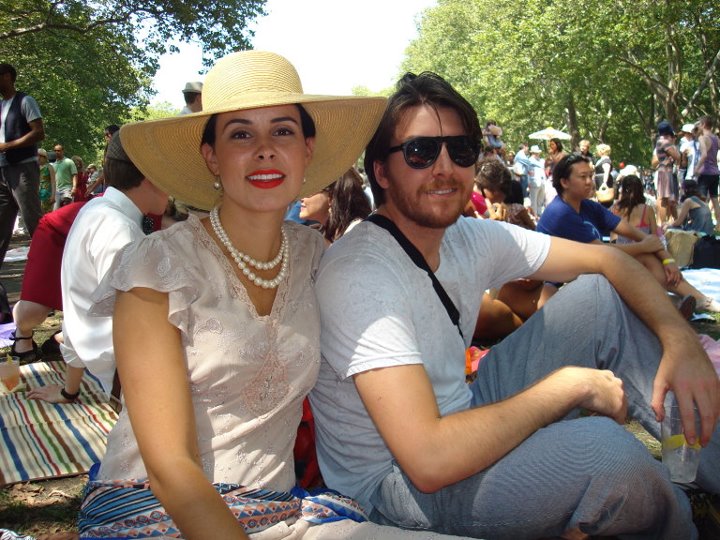 Lady Danger at the Jazz Age Lawn Party on Governors Island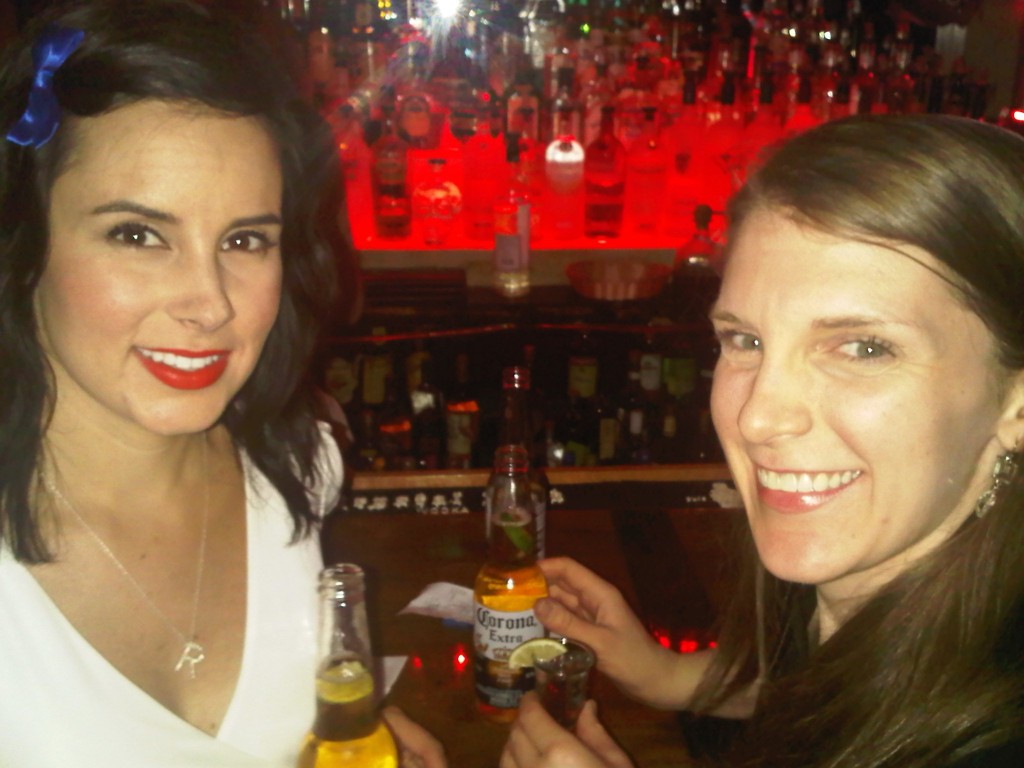 Lady Danger on Cinco de Mayo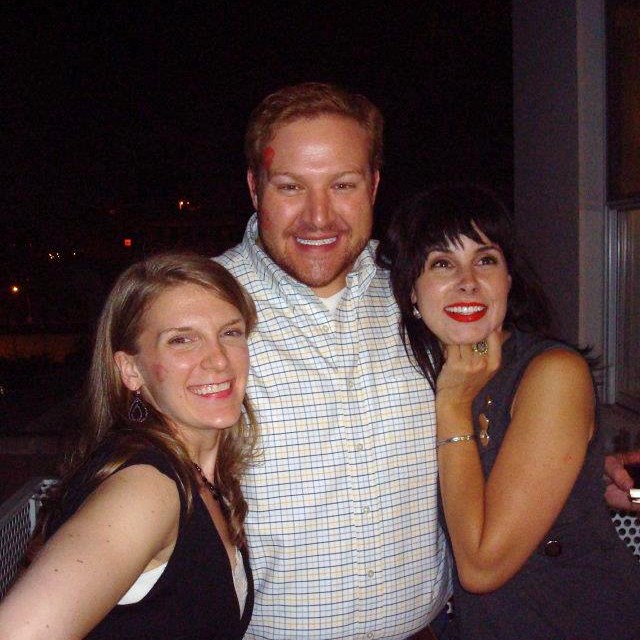 Lady Danger on everyone!
Perhaps you think red lipstick is too bold or conspicuous for you.  Perhaps you have a negative connotation associated with red lipstick.  Whatever your hang up is, open your mind enough to try it just once.  I think you are going to like what you see.
Thank you MAC Cosmetics and thank you Lady Danger!