{Thankful November} 8: Progress
November 8th, 2011 | Rachel
Join me in the comments or on your own blog as I give thanks every day this month.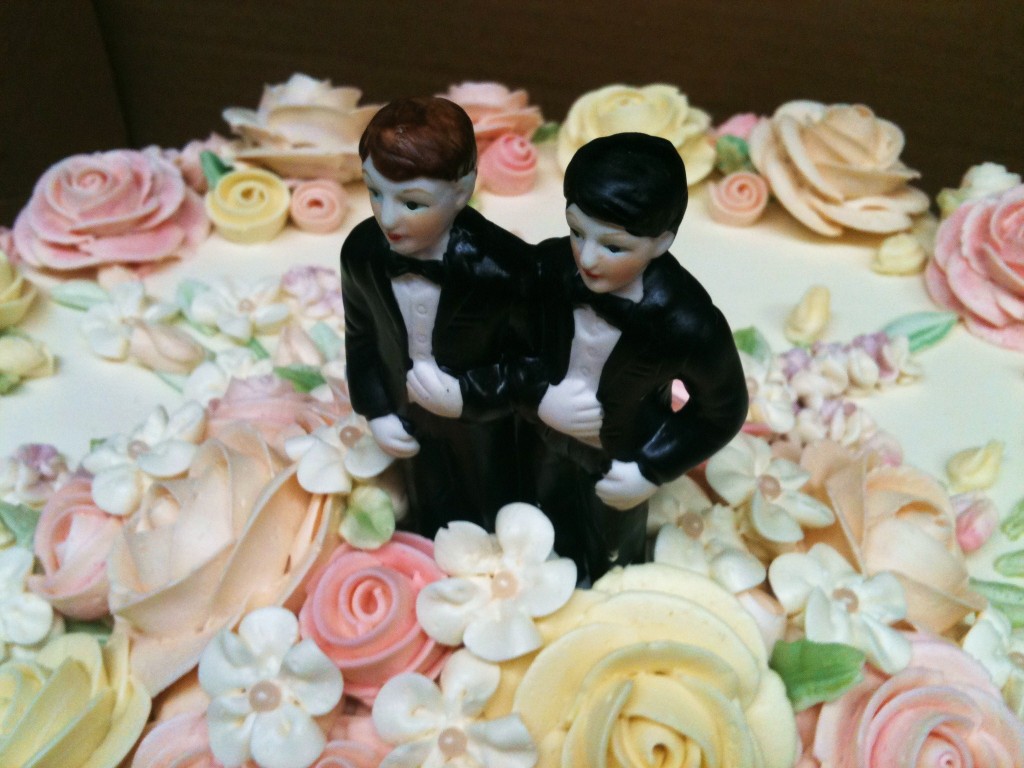 Recent wedding cake from Three Green Ducks
Marriage equality is an issue that I have been involved with and very passionate about for the last few years.  While working at the firm, I wrote my first amicus brief for New York's highest court in support of recognizing same-sex marriages for the purpose of New York state benefits.  The court decided in our favor.
I'm happy to announce that earlier this year the New York State Assembly finally voted to legalize same-sex marriages in this state.  I'm even happier to share that I was at a house warming party when this news was announced, and the room erupted in cheers.
Although it feels like it is taking too long, I believe that as the world gets more connected and informed (see previous blog post), people will let go of their baseless biases ("that's the way it's always been" is not a valid reason) and focus their passion on issues that really matter.  I look forward to the day when same-sex marriages are so common place that no one even makes the distinction.
In other news, look at this gorgeous cake!
Thank you, progress.