{Thankful November} 9: My Bike
November 9th, 2011 | Rachel
Join me in the comments or on your own blog as I give thanks every day this month.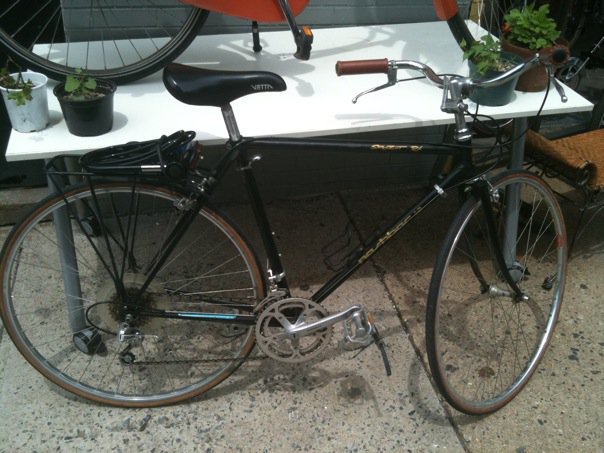 I found this beauty at a used bike shop in the West Village.  I picked it because it is light weight and was easy to carry up the stairs to my 4th floor walk-up.
My bike and I have had some good rides around the city (riding through Times Square on a bicycle is quite an experience), but I feel our time together is just beginning.  I have a secret goal (not so secret now, I suppose) of doing one of those 1oo-mile bike races/events.  The one around Lake Tahoe is supposed to be pretty incredible.
I am definitely looking forward to year-round cycling weather and having a car with a bike rack.  On the other hand, I will miss riding along the Hudson River and in Central Park.  I will not miss having taxis driving within inches of my handle bars.
Thanks, bicycle!
2 Responses to "{Thankful November} 9: My Bike"