Guest Blogger: The Other Half Of The Business (Part II)
November 29th, 2012 | Guest Blogger
This is the second installment of a guest post from my business partner, Arthur. As explained in the introduction to the first part, I officially introduced Arthur a couple of months ago. Here's his story of how he went from working in finance in New York City to moving to California to start a business with me. Thanks for the guest post, Arthur!
~ Rachel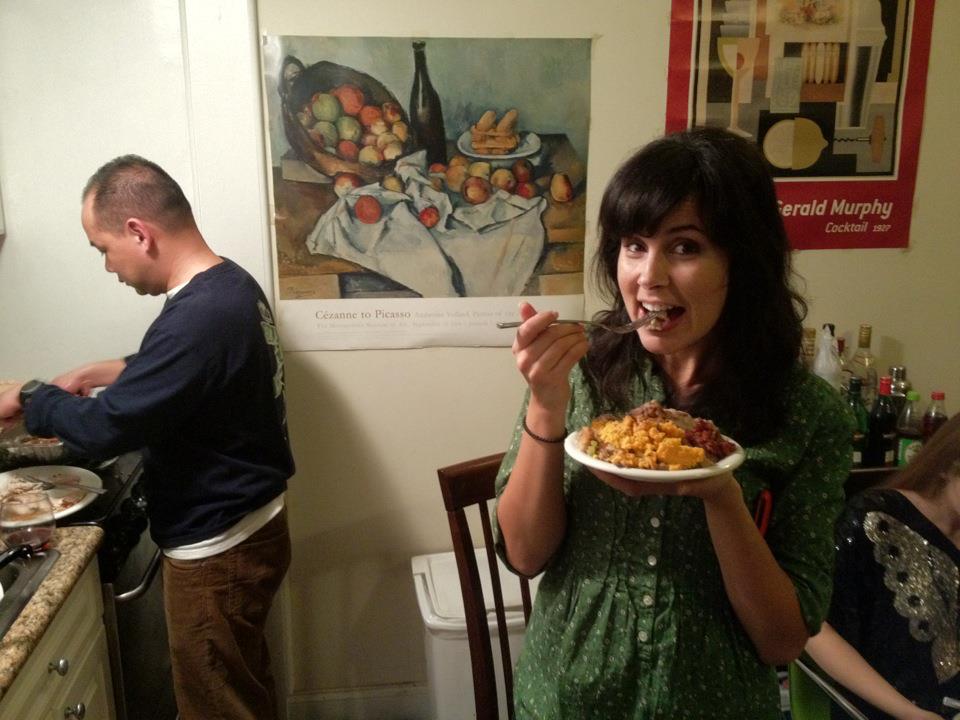 Thanksgiving 2011, Our First Culinary Collaboration
It wasn't until the summer of 2011 that my friendship with Rachel turned a corner toward the path we're on today as business partners.  As she has explained in previous entries, we had a fateful cupcake date where I convinced her to apply for a job at the Three Green Ducks bakery.  Rachel had been laid off from her law firm and was searching for her next step career wise.  I knew that baking was her passion and that she dreamed of opening some sort of establishment some day.  I immediately thought of my own childhood working in the restaurants, and I knew she had to get her hands dirty working in an actual bakery if she were able to be 100% sure she wanted to own one.  I am glad Rachel took that leap as it was the catalyst for her and Steve moving to California at the beginning of this year and for beginning her plans to start her own business.
While Rachel was starting her West Coast adventure, my own career in Finance had begun to stall.  Working in Finance in New York City had been very lucrative and allowed me to live a pretty comfortable lifestyle.  However after the recession of 2008, my working world had become more difficult and less fulfilling. I began to think about what my own next step would be.
Since Rachel moved, we had stayed in pretty good contact — often texting regularly and Skyping every other week to stay in touch.  It was during one of those Skype sessions, she jokingly floated the idea of me relocating out there to open a fried chicken shack to go alongside her bakery.  I laughed it off initially. Why would I move?  I loved New York City and had become a pretty established New Yorker. I had a good job — even if it was boring, and I couldn't see what my next position would be in my firm.  Would I risk that all to move a place I didn't know very well, not to mention the financial insecurity it meant to start something from scratch by myself?!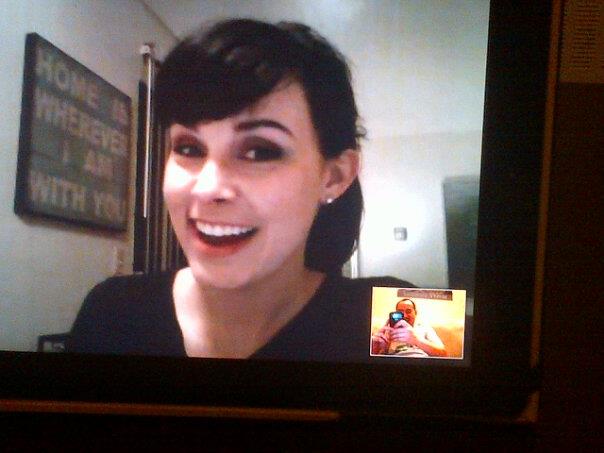 Skyping With Rachel
But, Rachel was insistent, and we kept going talking about it conceptually until I decided to come out for a visit this past July.  I spent time in San Francisco where a dear high school friend lived. I also visited Santa Cruz where Rachel lives.  She drove me all over the area, pointing out all the things she thought would persuade me to make the move.  Admittedly, as soon I landed I fell in love with the Bay area.  I had visited in the Spring of 2011, but this time coming as an interested observer rather than a tourist turned out to be a totally engrossing experience.  I loved San Francisco because it was all the nicer things that New York City is not.
New York City will always have first place in my heart, and I hope our business becomes so successful that we have the opportunity to establish something there as well. On the other hand, San Francisco is a new metropolis with a better climate, a more laid back lifestyle and seemingly more open citizens compared to NYC.  Wine Country enthralls me because I can visit all the wineries I read about and enjoy in just an hour's drive. Santa Cruz is beautiful with its beaches and hills, but it seems a little to quiet for this city boy (although being close to San Francisco is a definite plus).  So, after a long, heated, and (and somewhat tearful) conversation in Rachel's living room, I decided to take the plunge and join up with her in this insane yet fantastic undertaking.
I have spent the summer and fall closing out my life in New York City and saying good bye for now to so many dear friends. I also took one last grand vacation to London, England before moving out to what Rachel calls the Best Coast.  I have recently arrived in San Francisco and will be here until the New Year when I will make my way down to Santa Cruz and get settled in.
Rachel and I still have a lot do in terms of launching our business early next year.  Although we are already great friends, we are now learning to be successful business partners.  For every up we have, we do have our downs, and I know we have to take each in stride as the road ahead of us is long and will hold an abundance of both ups and downs.  As business partners, I have noticed we complement each other well, but we are also both strong willed (i.e. stubborn), and we have our moments of disagreement.  But, I am comforted by the fact, no matter how we may disagree, we can always come back to consensus because we want what is best for our business.
I think Rachel is one of the most talented, creative, genuine, and caring individuals I have ever met, and there is no one else I would choose to undertake this particular endeavor.  I know we are going to be a great success.  Thank you for joining us on this wild, fun journey, it's going to be one heck of a ride!
~ Arthur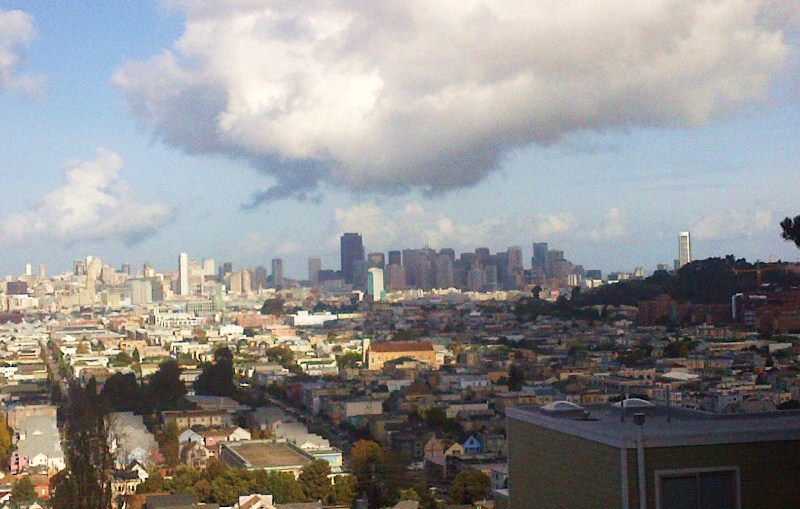 View From My Temporary Home In San Francisco