Dinner Is Better Shared
May 23rd, 2011 | Rachel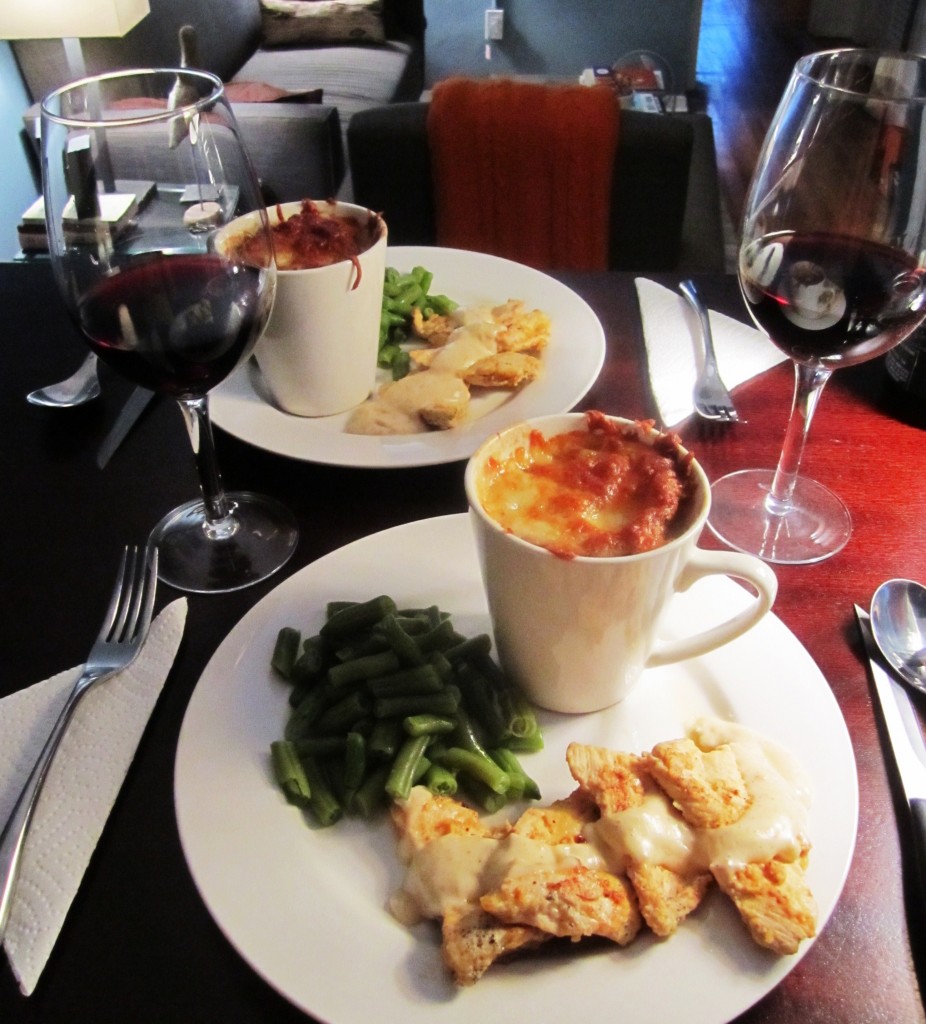 Don't get me wrong, I appreciate my alone time.  In fact, if I don't have regular interludes of solitude, I will either lose my mind or become very, very grumpy.
Still, cooking for and eating with another person is a heightened experience.
First of all, cooking for someone else is like giving them a present — only it is cheaper, and it doesn't add to the ever-growing pile of crap that we all have in our homes.  If you do it right, they'll probably enjoy your home-cooked dinner more than that lotion set anyway.
Second, cooking for someone else just feels good.  Perhaps it is a recessive southern gene I inherited from my grandmother, but ever since I discovered in law school that I can cook a decent meal and people like eating my food, I have felt a need to make people eat.  I'm totally going to be like the mother in "My Big Fat Greek Wedding."
The other useful thing about making food is its bargaining power.  People are more likely to do you favors — or to not mind doing them — if there is homemade food involved.  Throw in a bottle of wine, and they might even spend a whole evening clearing out your closet.
My friend Carey was sweet enough to come over and help me pack up my apartment for the summer.  Carey doesn't always wear big straw hats, btw, although I think she should consider adding one to her own wardrobe. :-)
I cooked us a dinner of chicken with a white wine sauce, green beans, and, of course, French onion soup.  With our dinner (and while we sorted, folded, and packed) we drank a 2007 Cabernet Sauvignon from Napa Valley.  A little heavy for our dinner, but it was all deeelicious.
Carey also patiently waited while I fretted about what to take with me this summer (the dress made the cut, while the Mui Muis did not).
I think this will be my last blog entry state-side.  Next time you hear from me I'll be over in my adopted motherland.
Au revior!