The Miraculous Versatility (And Simplicity) Of Pate a Choux
May 18th, 2011 | Rachel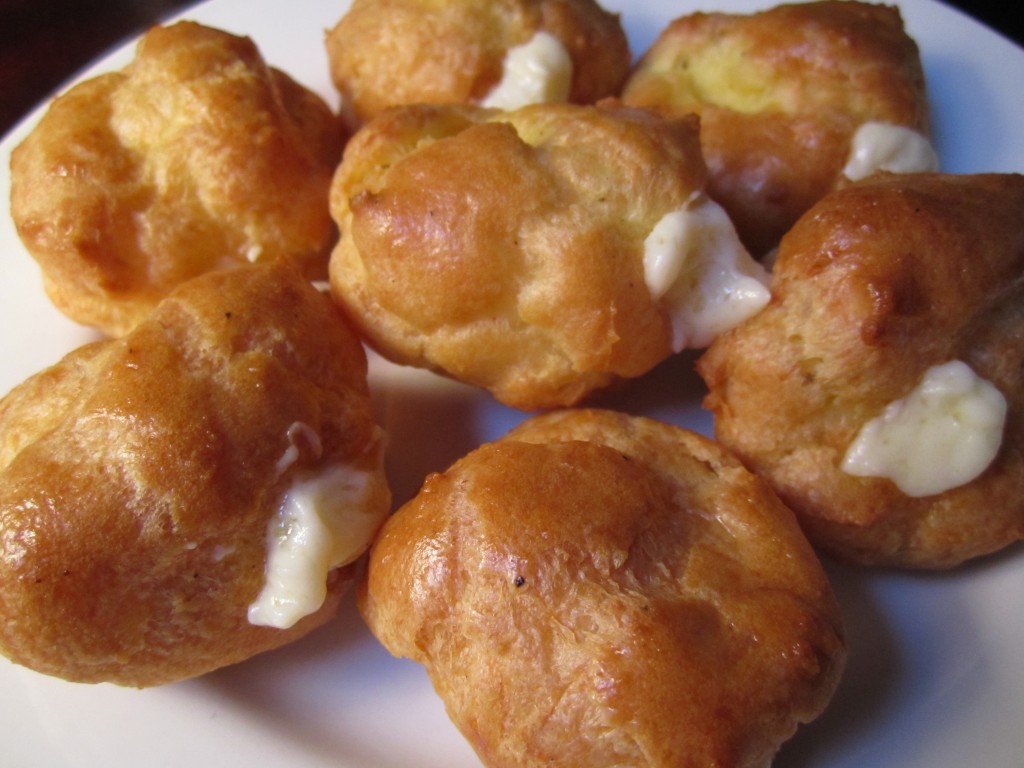 You've probably experienced the beloved pastry puff in the form of a profiterole filled with cream and covered with chocolate.  Or maybe it was filled with ice cream.  Mmmm…..
The possibilities are endless, as demonstrated by this drool-worthy photo gallery.
Fortunately for all of us, they are so easy to make!  Check out the recipe here and scroll down for photographic proof of how easy it actually is.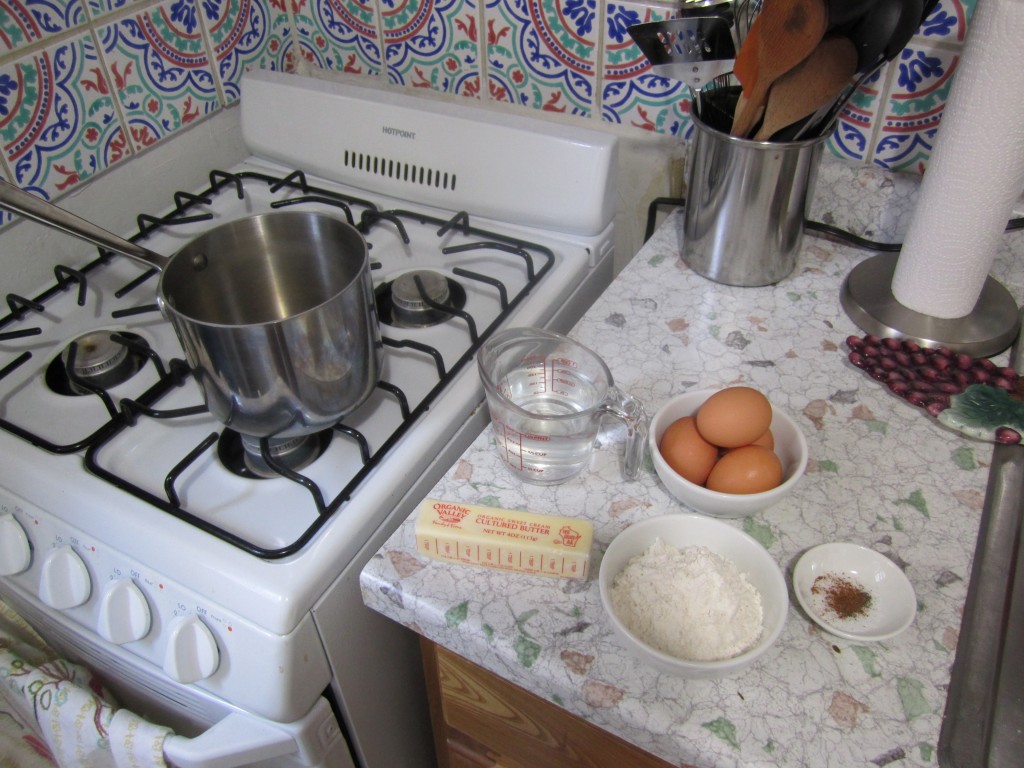 All you need are five simple ingredients… if you count water as an ingredient and lump sugar, salt and nutmeg together.
Melt butter, add spices, add water, add flour, add eggs, and you're done!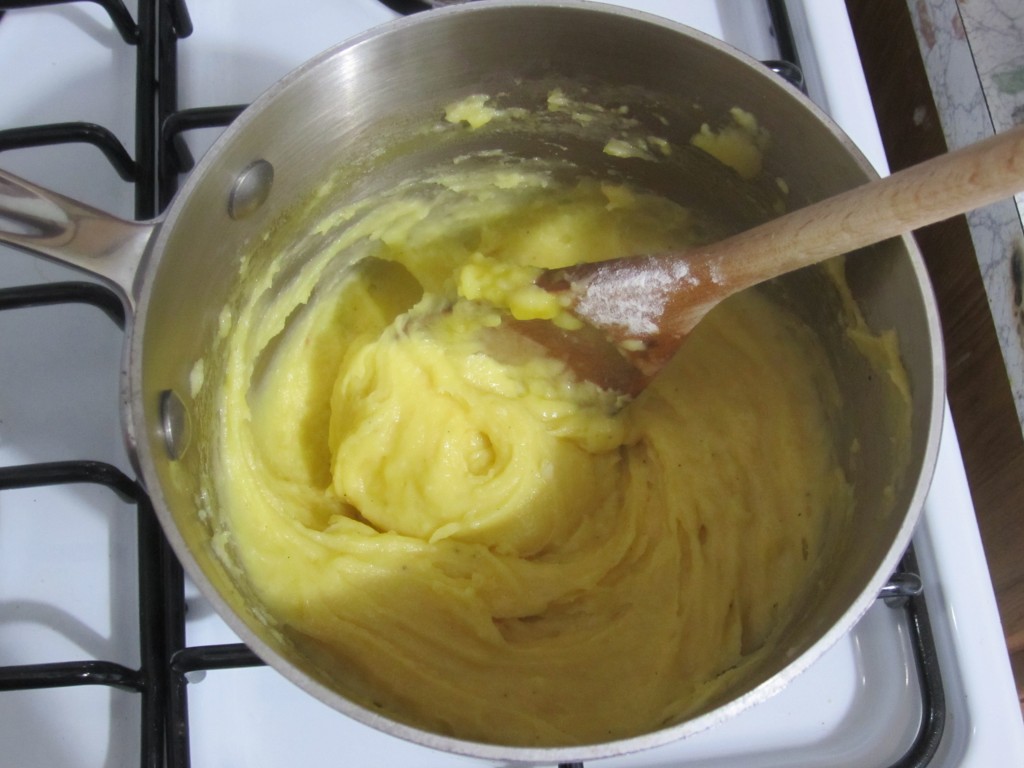 Pate a Choux
A little word of warning… don't put hot fillings in ziplock bags.  It'll burn your hands and then explode.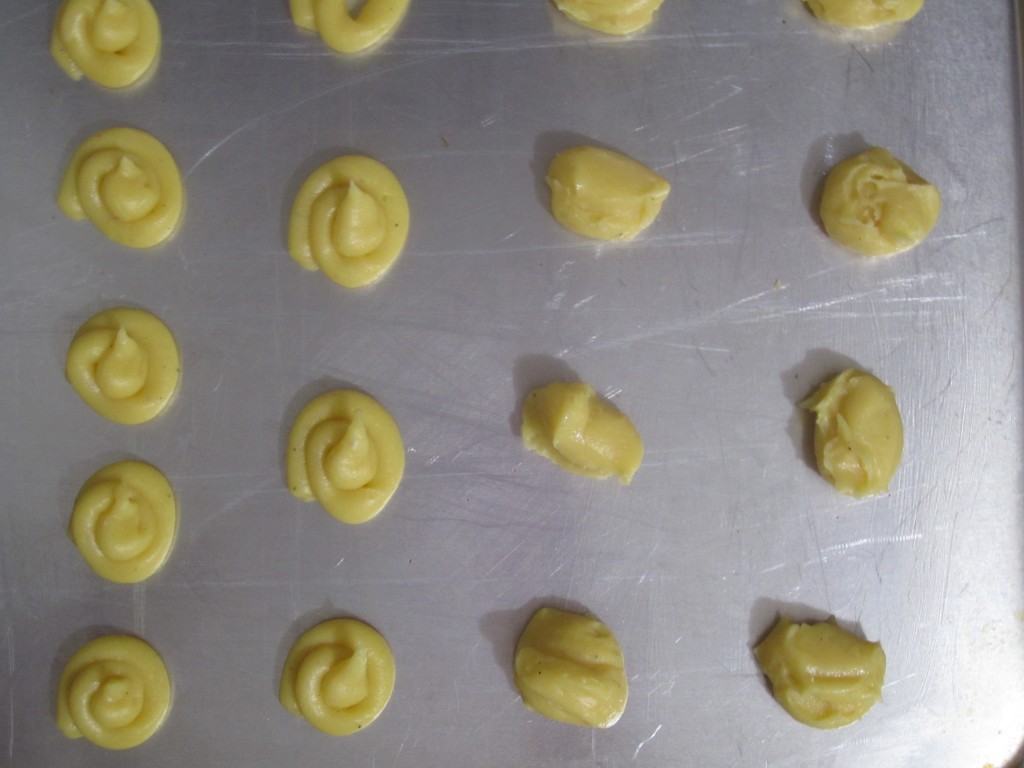 Being the perfectionist that I am (news to all of you, I'm sure), I prefer neat coils of pate a choux piped with a pastry bag.  However, after my ziplock bag of pastry dough exploded, I learned these puffs will also come out just fine if you spoon out the dough.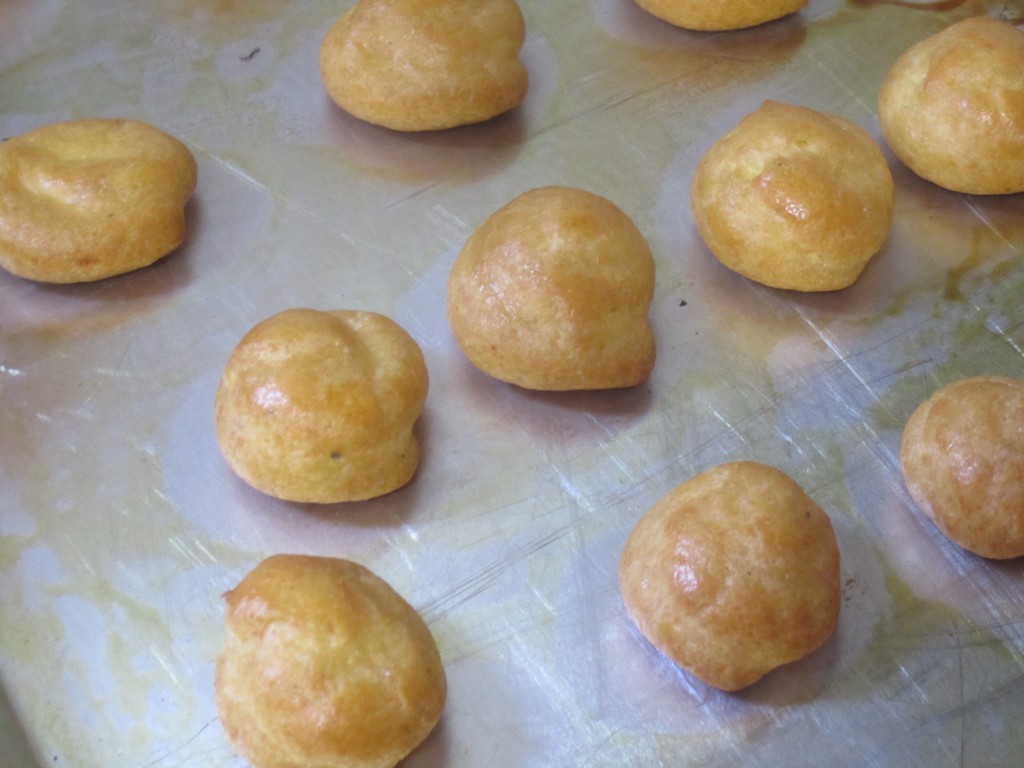 And just like that you have hollow pastry puffs eagerly awaiting your choice of filling.  You'll want to cut a steam vent and stick them back in the oven so the inside cooks completely.  If you make larger puffs, you'll have to scoop out whatever is left inside before you return them to the oven.  Otherwise, they will collapse.
I made a cheese filling because these puffs accompanied my onion quiche as appetizers at the potluck dinner.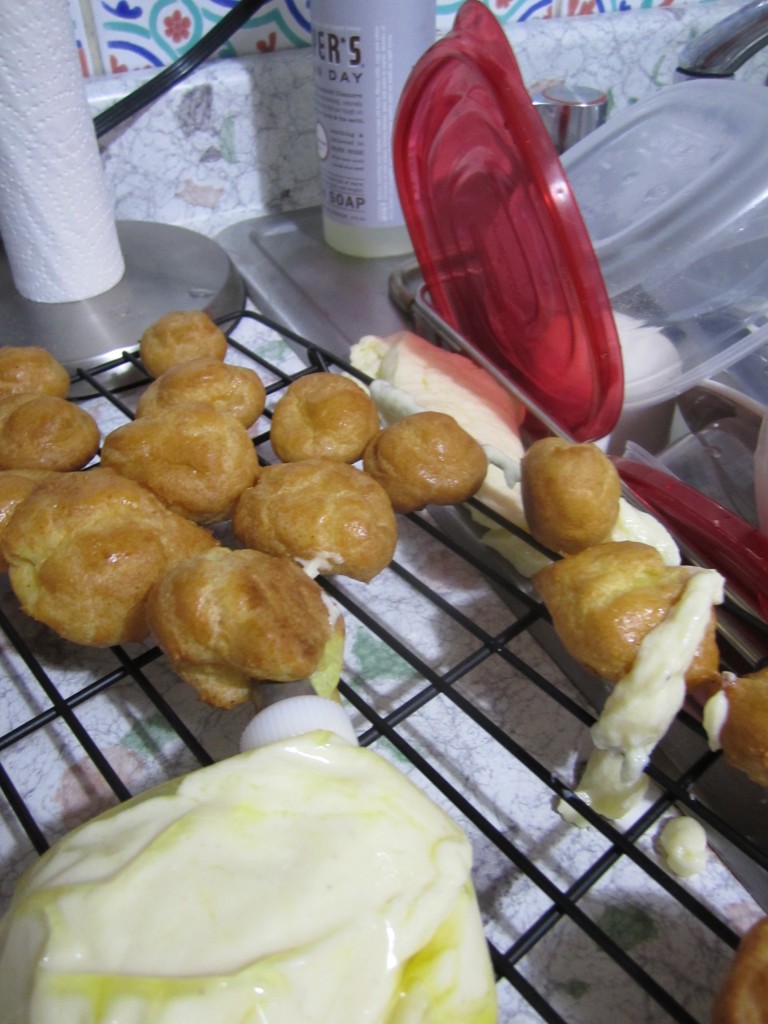 Oh, and that caveat I wrote about hot fillings and ziplock bags?  It applies to cheese sauce as well.
Take my word: be patient and let it cool first.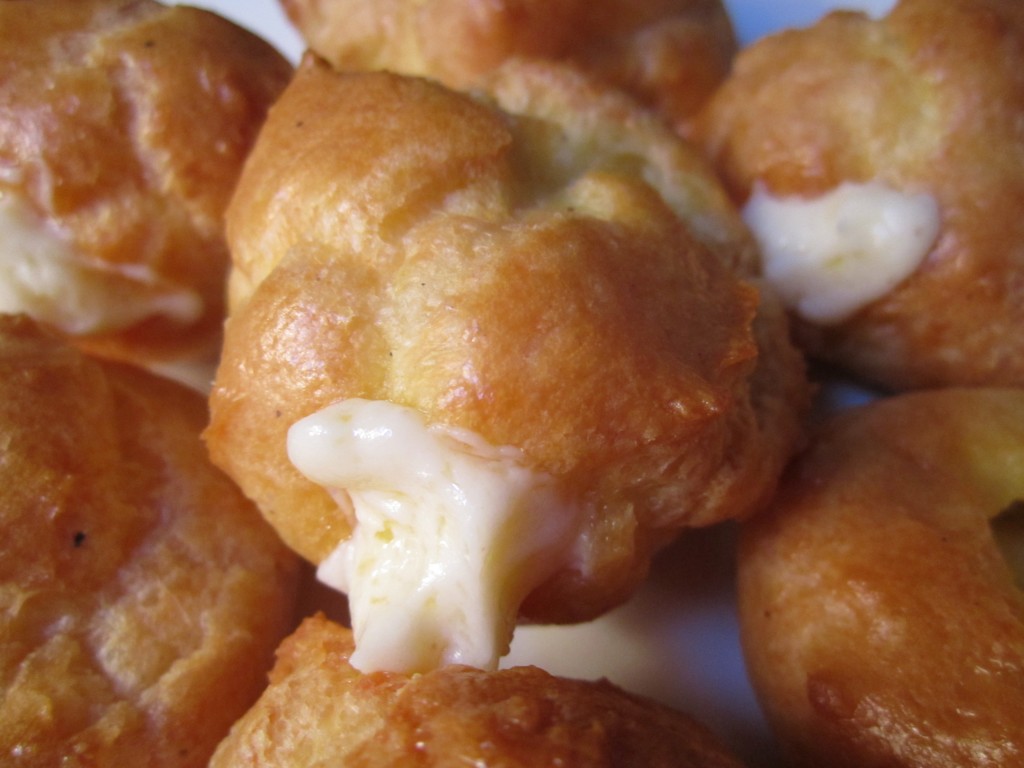 I only filled a third of my pastry puffs before my very last ziplock bag exploded.  The rest I reheated in the oven and drizzled with honey-butter and ate for breakfast a week later.  These things freeze exceptionally well, btw, so if you every have some free time, stock up on some pastry puffs so you can pull them out on short notice and impress your friends.
3 Responses to "The Miraculous Versatility (And Simplicity) Of Pate a Choux"