Posts Tagged 'Capitola'
March 4th, 2012 | Rachel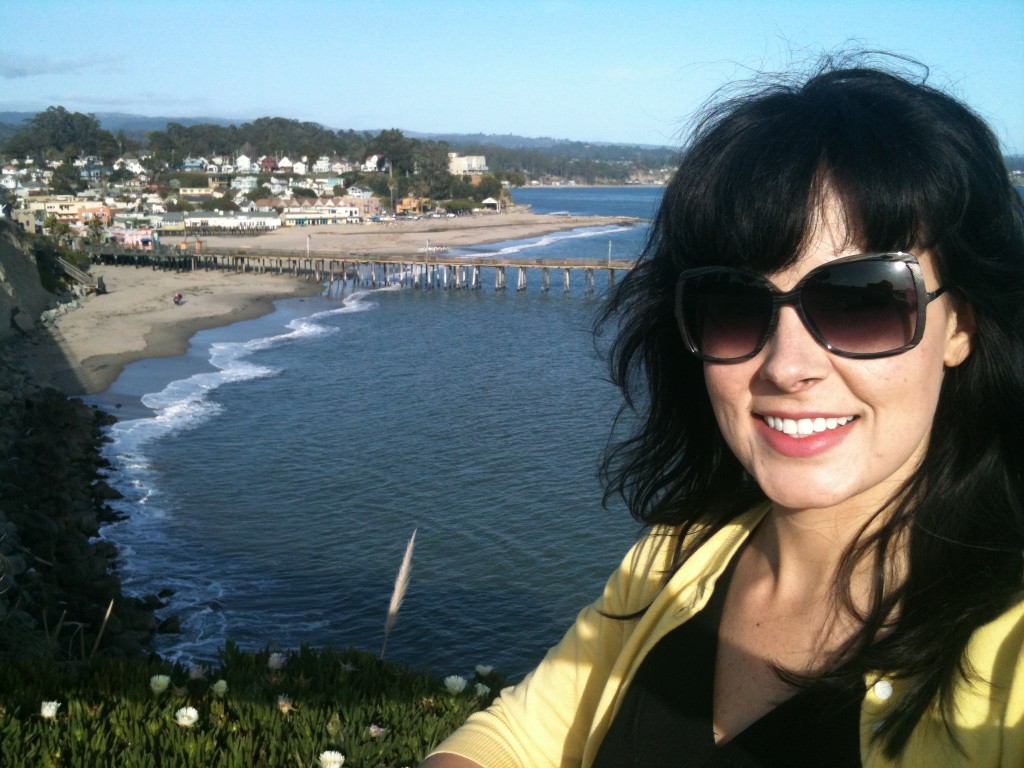 My new home: Capitola, California
After a truly epic cross-country drive, we finally arrived in sunny Santa Cruz County, California.  I say "county" because we stayed in hotel in Scott's Valley the first night and found an apartment in quiet Capitola the next day.
Capitola is a tiny town covering about two square miles between Santa Cruz and another town called Aptos.  Because all of the towns along Monterey Bay run together, you never really feel like you leaving one and entering another.  Despite this close proximity, the people in these communities still maintain a rather surprising sense of loyalty to where they live, and they are quick to tell you why their town is better than the others.  For example, Capitola is superior because it doesn't have the morning fog like Aptos or the crime of Santa Cruz (or, as one man put it, the "psychotic panhandlers").  From what I can tell, Capitola is the Mayberry of Monterey Bay.
Anyway, Steve and I got into town the day before Valentine's Day (I'm one of those Everday-is-Valentine's-Day! people, so  we usually don't explicitly celebrate it), and I told Steve that all I wanted for Valentine's Day was a place to live.
Fortunately for us, we met with the property manager in the morning, the paperwork went through smoothly, and we got our keys that afternoon.  That was the first of several nights that would require sleeping on the floor since we didn't have any furniture, but it felt so good to have a "home" again.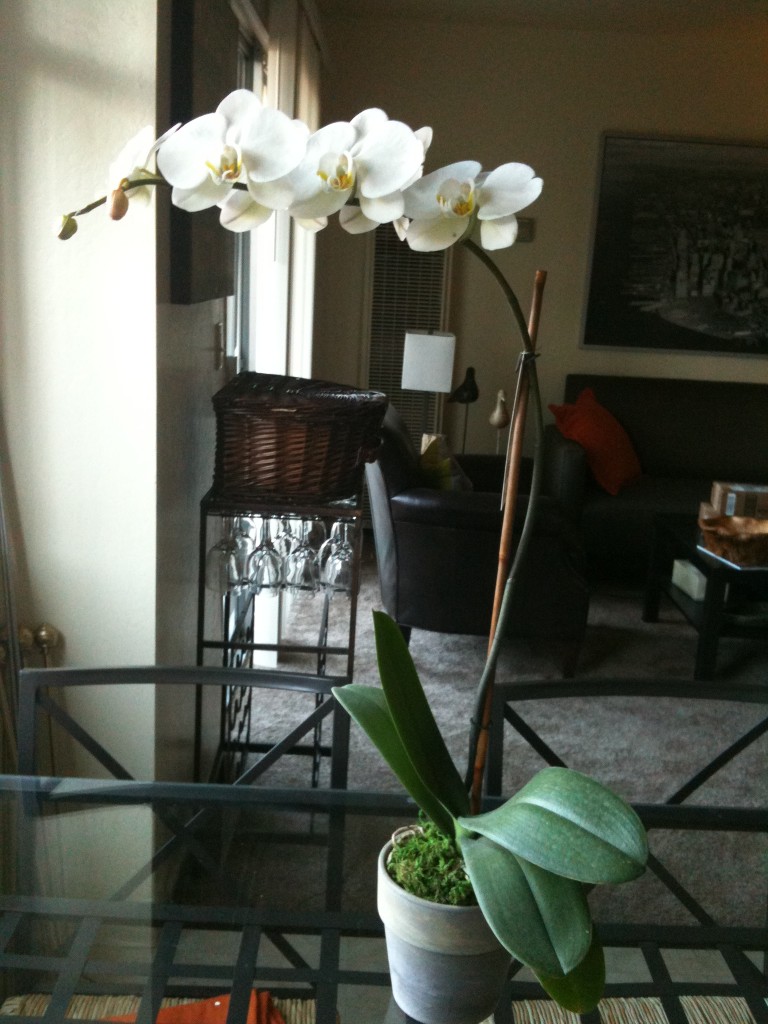 To make the sweet occasion even sweeter, Steve also gave me a cupcake and an orchid.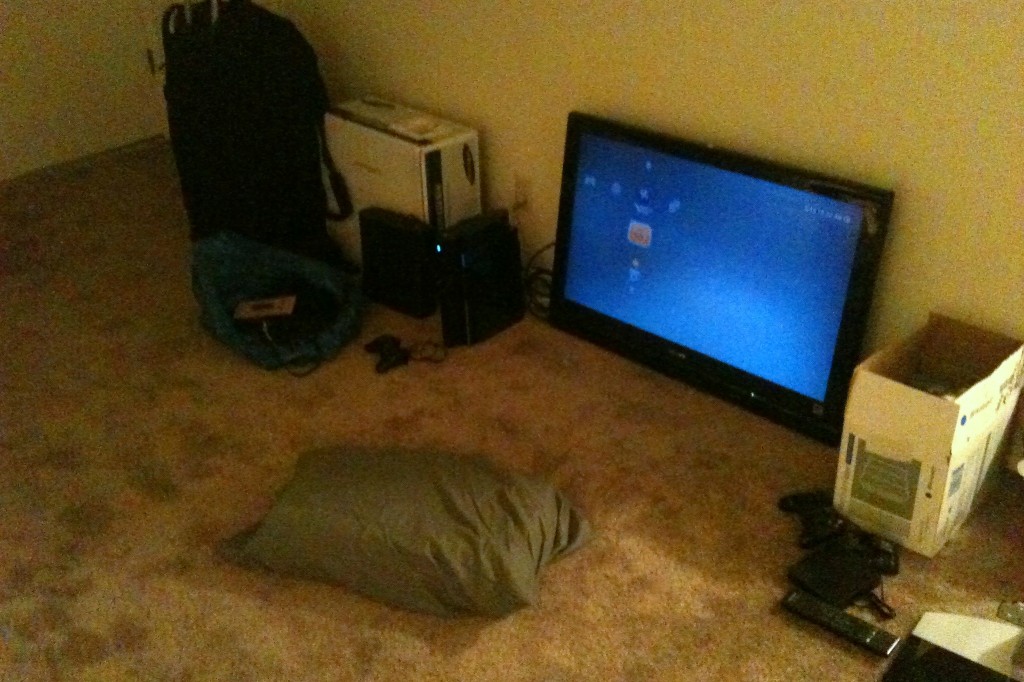 While we waited for the u-Box to arrive, we camped in the living room and watched several movies from the nearby Redbox. The minivan strategically contained, among other things, my tv, Steve's game systems, our sleeping bags and pads, and our clothes.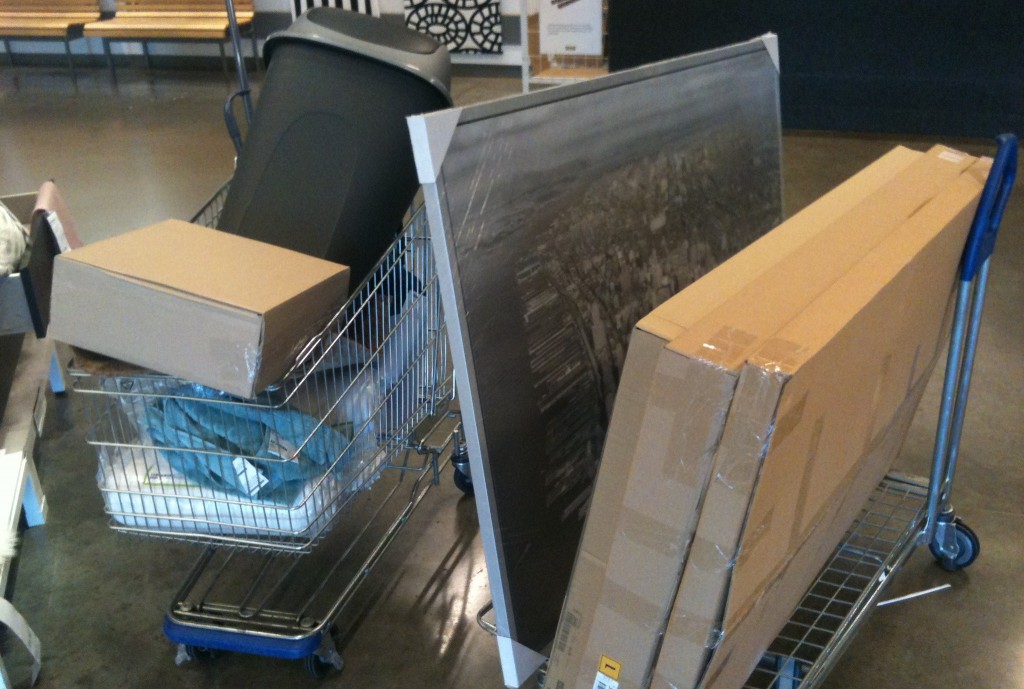 The first of two trips to Ikea (so far!)
While waiting for the u-Box to arrive, we had plenty of time to start exploring the area and stock up on boring stuff like cleaning supplies and groceries.  One afternoon we drove over to one of the popular surfing spots in Santa Cruz, Lighthouse Beach, to see what was going on.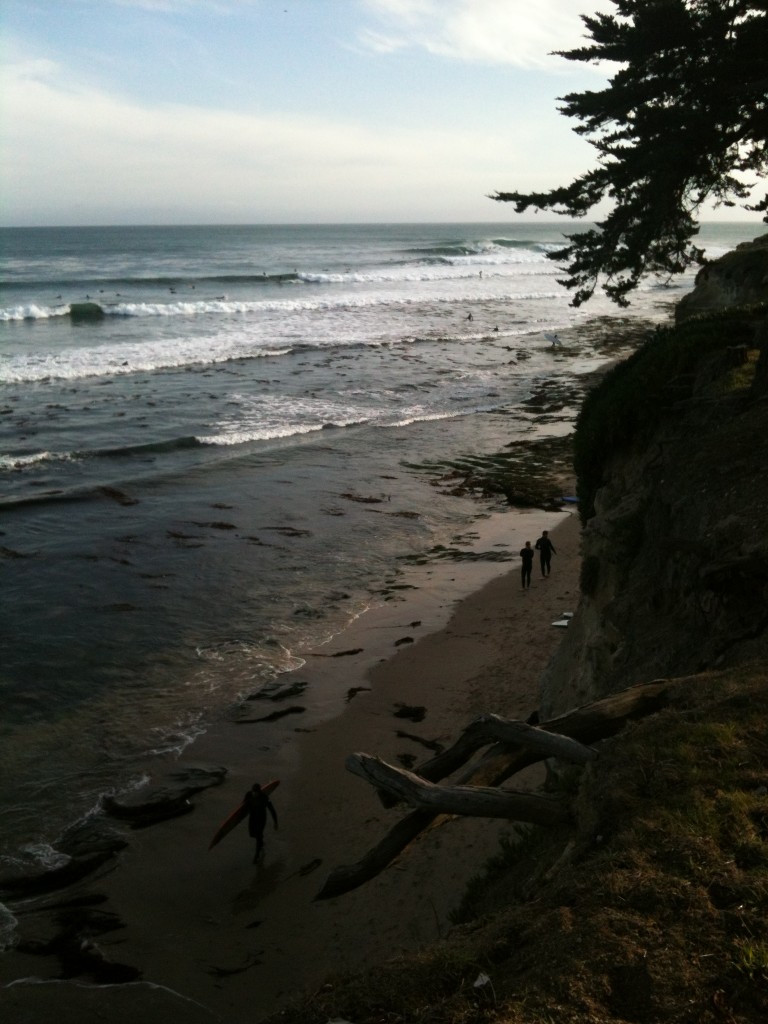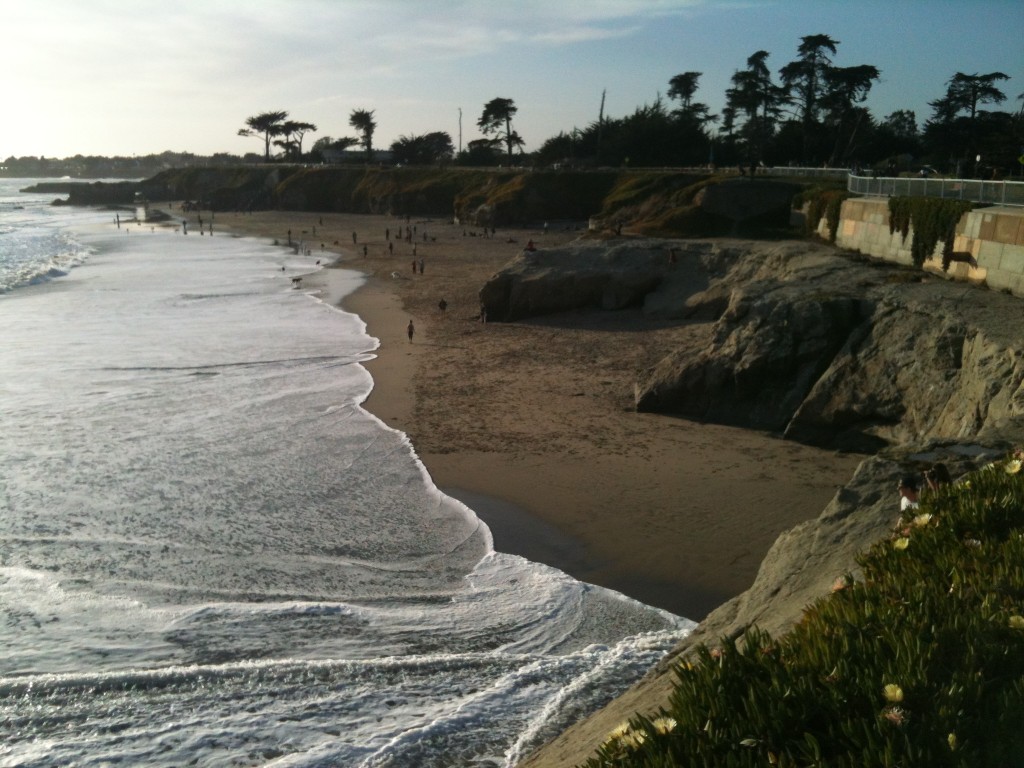 Lighthouse Beach in Santa Cruz (although it appears there aren't any surfers in the water, there were actually hundreds out that day)
When Steve and I were on our scouting trip last fall, we stayed in a bed and breakfast overlooking the bay that was just up the street from this beach.  There was a big surfing competition going on at that time.
There was only one snag in an otherwise seamless experience with the u-Box.  The automated system emailed me to alert me that my box had arrived and I should expect a call from the local u-Haul store in San Jose where it was delivered.  I waited a day to get the call, but since we were running out of time before Steve had to leave, I gave up and called them.  Despite repeated attempts, the store never answered the phone, and I got transferred to a centralized answering service.  That person was very nice and attempted to call the store six times.  The store never answered.  She finally transferred me to a regional office who again tried to contact the local store and, when that failed, called the manager on his cell phone.  The delivery of my box to the San Jose store was confirmed, and I was given the manager's phone number to call and schedule my pick up.  I scheduled it for the next day, and the manager said they would have it ready for me.  When we arrived, it wasn't ready because, the manager admitted, he forgot.  On the bright said, what that location lacked in organization and professionalism they made up in friendliness.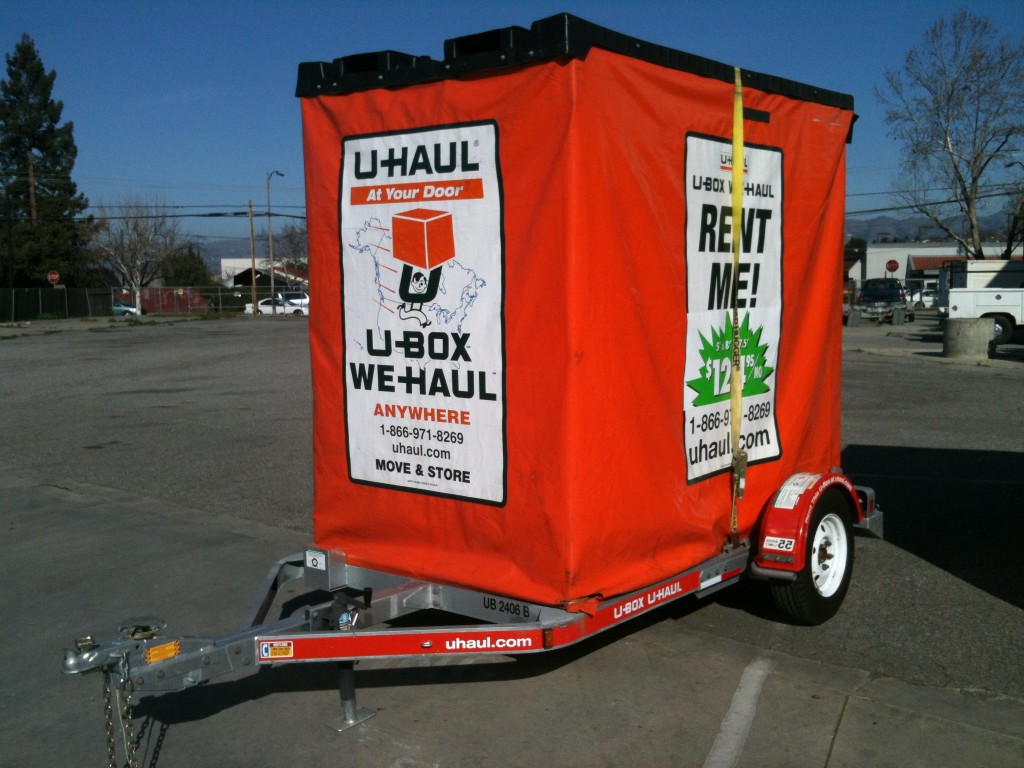 Well, old friend, we meet again
A few hours later, I was sifting through the mountain of boxes while Steve returned the empty box to San Jose.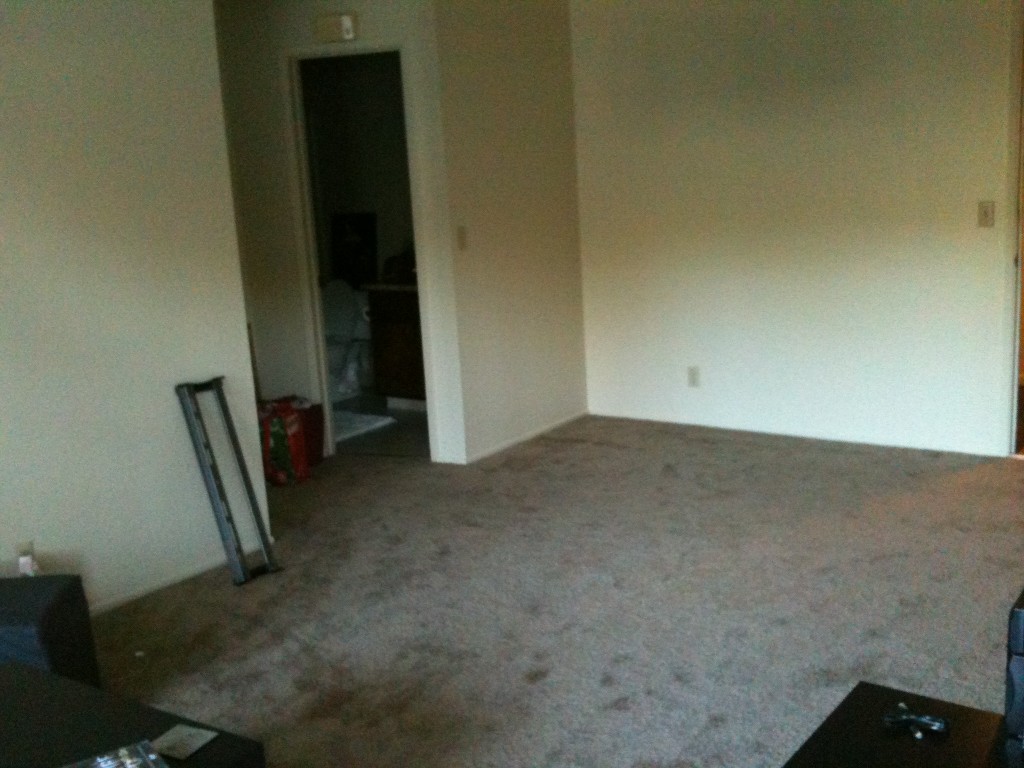 Before the u-Box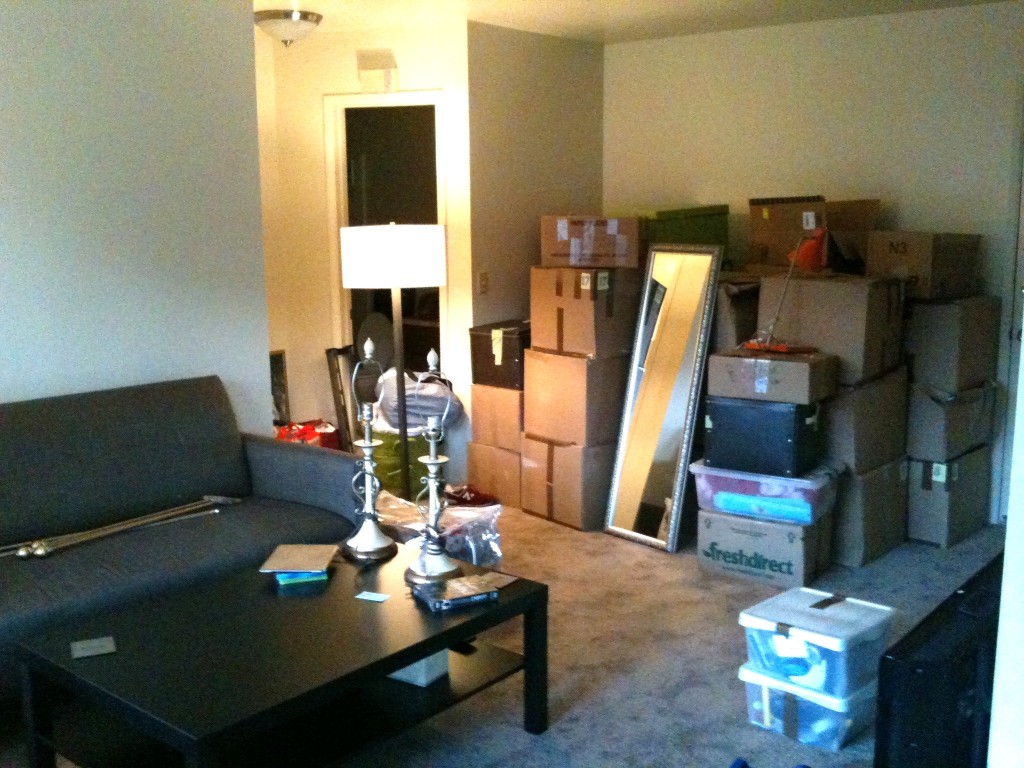 After the u-Box
That was two weeks ago, and I can happily report that all of the boxes have been unpacked or stored out of sight.  We still need to get a tv stand, so I am going to hold off on posting apartment photos.
Now that I've updated you with the physical journey, I'll dedicate the next post to the mental and emotional journey that comes accompanies uprooting an otherwise fulfilling, fabulous, and friend-filled life in New York City and starting anew in an unfamiliar and somewhat arbitrary beach town on the west coast.  Here's a hint: its a roller coaster.