Archive for the 'Road Trip 2011' Category
July 7th, 2011 | Rachel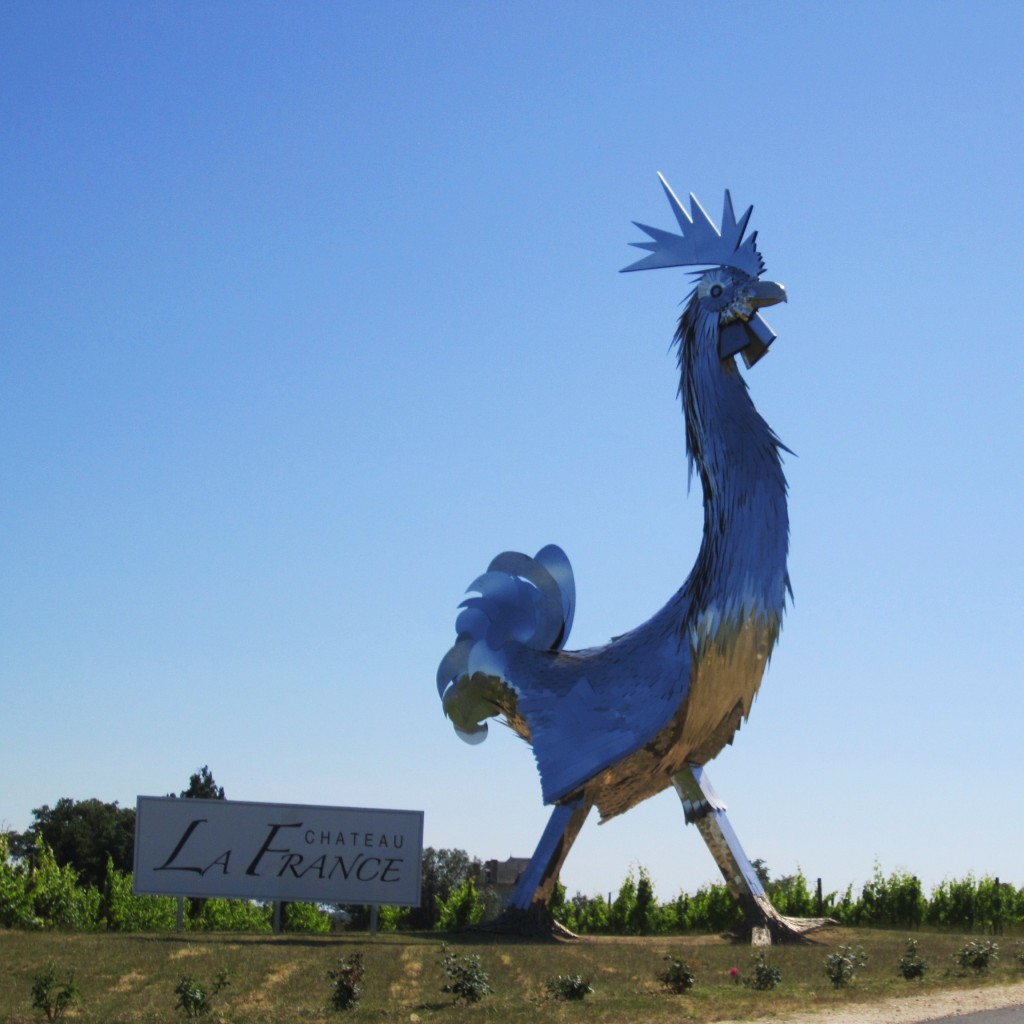 In honor of an upcoming trip to California wine country with my mom, here's a few notes on one of my favorite French wine regions.
I'm no expert on the wine side of things (for a more detailed assessment, you could start here), but I can testify to the fact that the town of St. Émilion and its surrounding countryside are gorgeous, and the wines are DELICIOUS (albeit a little on the expensive side).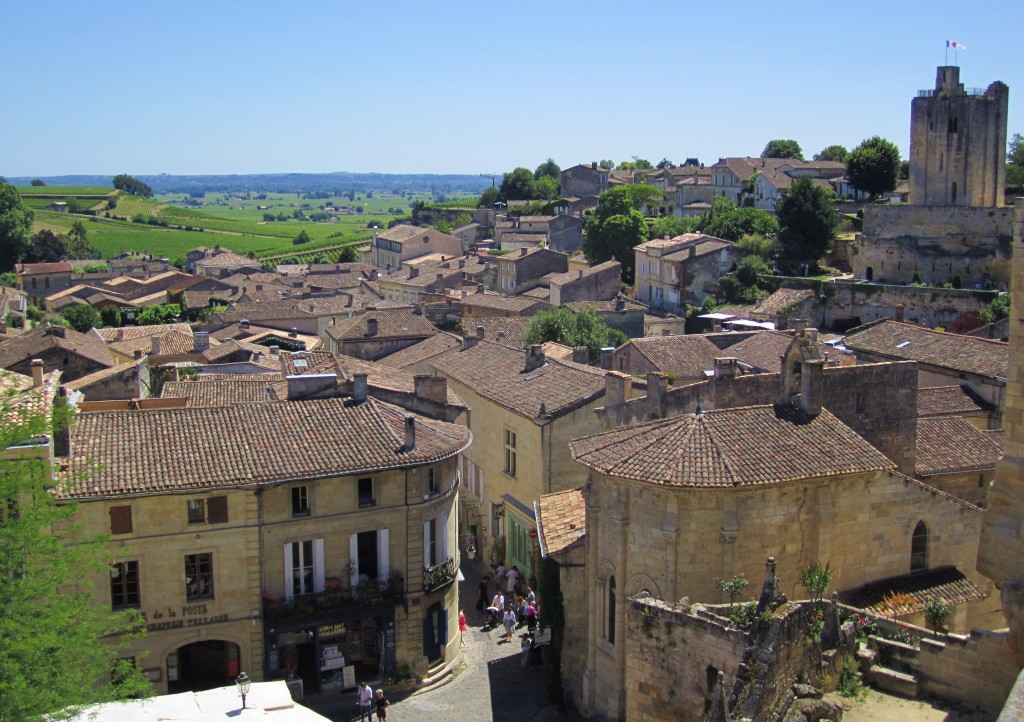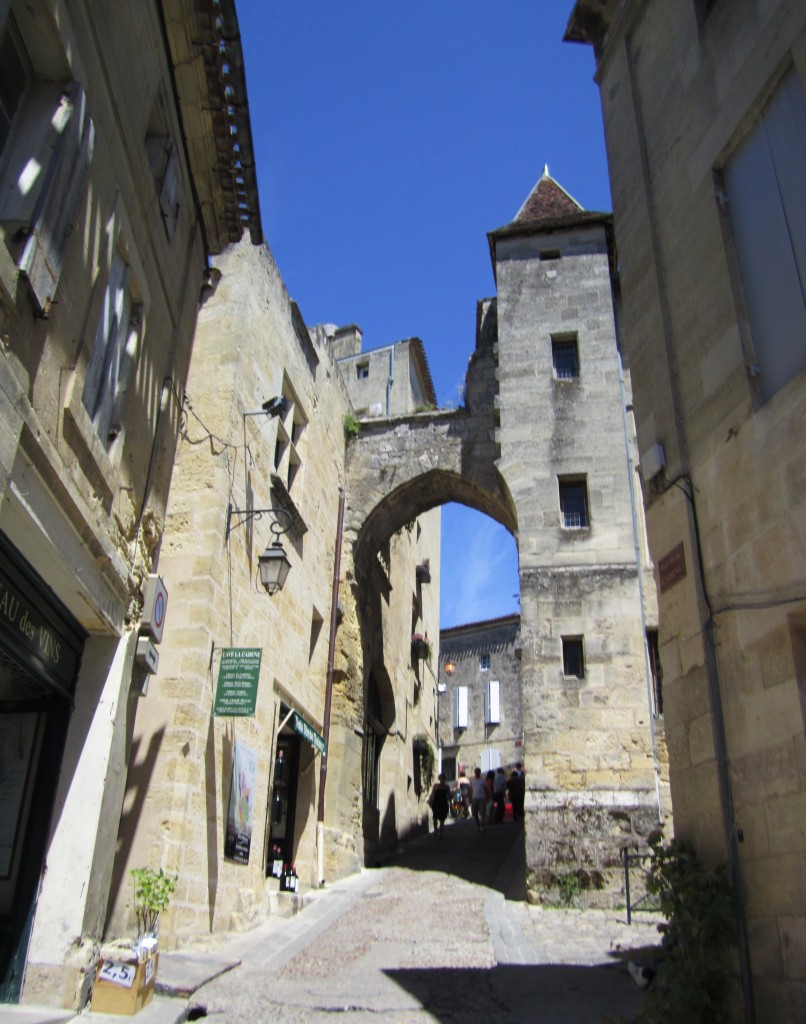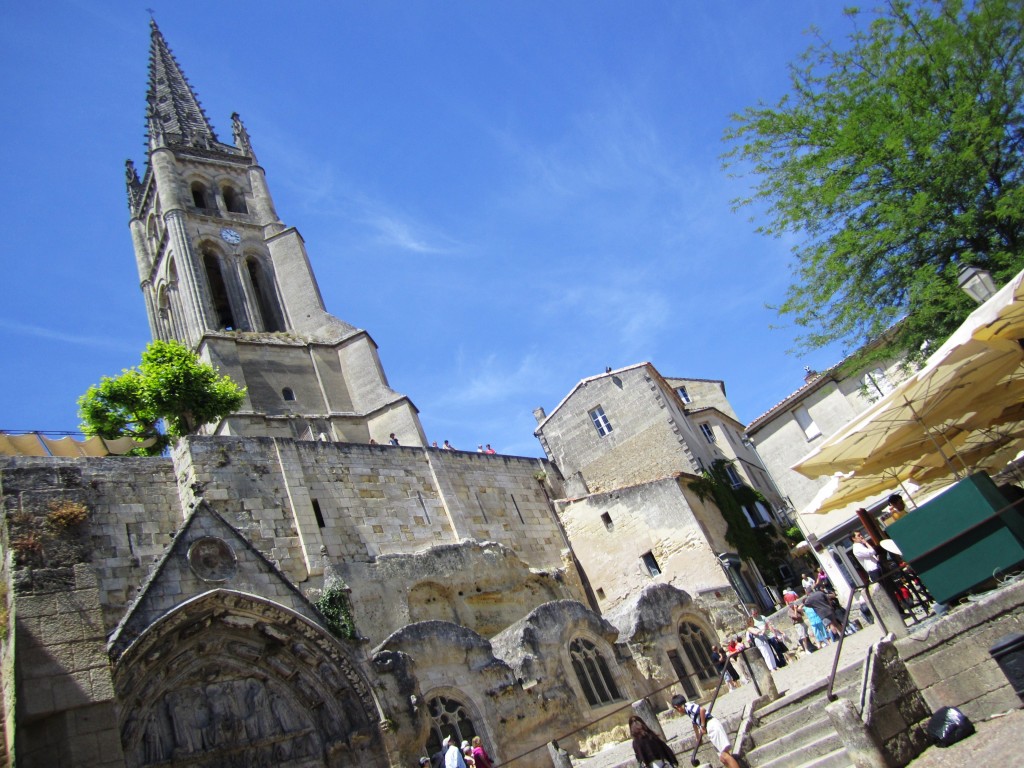 St. Émilion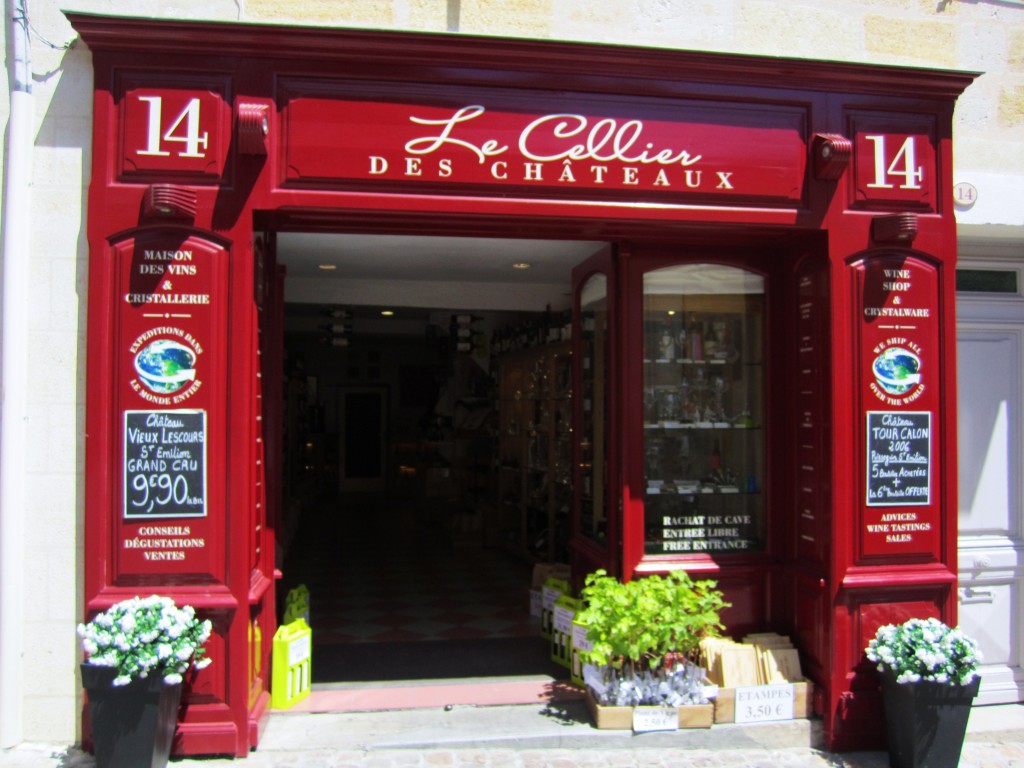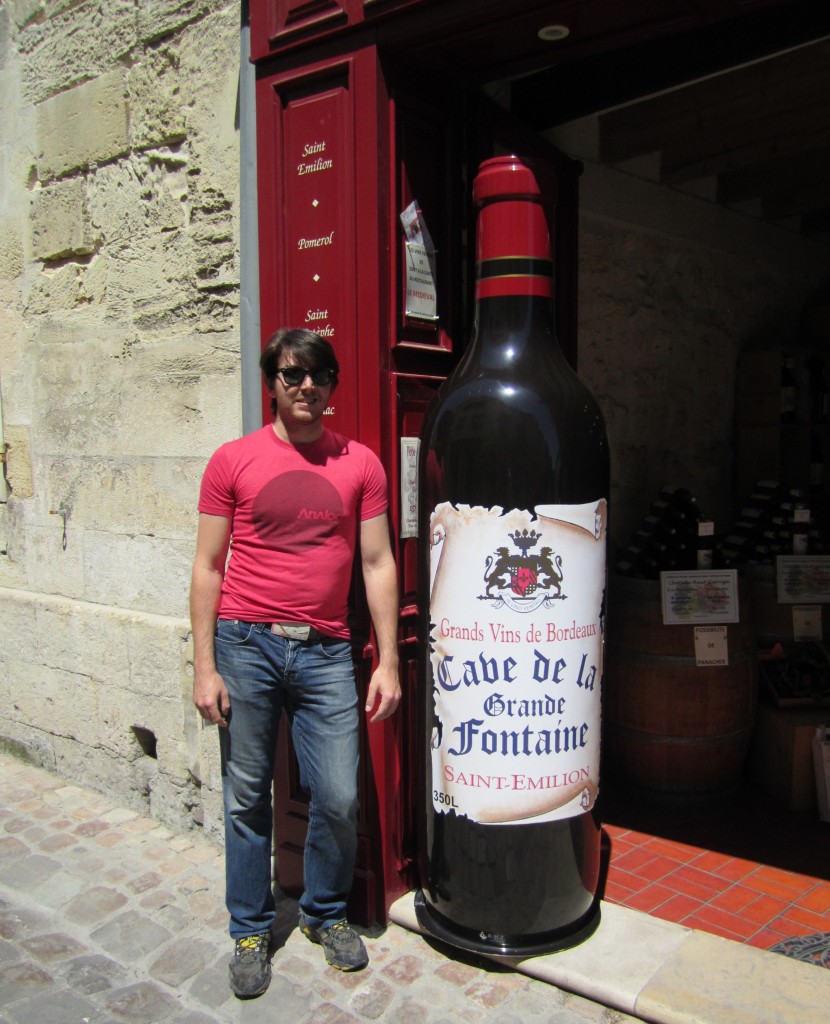 Two of many wine stores in St. Émilion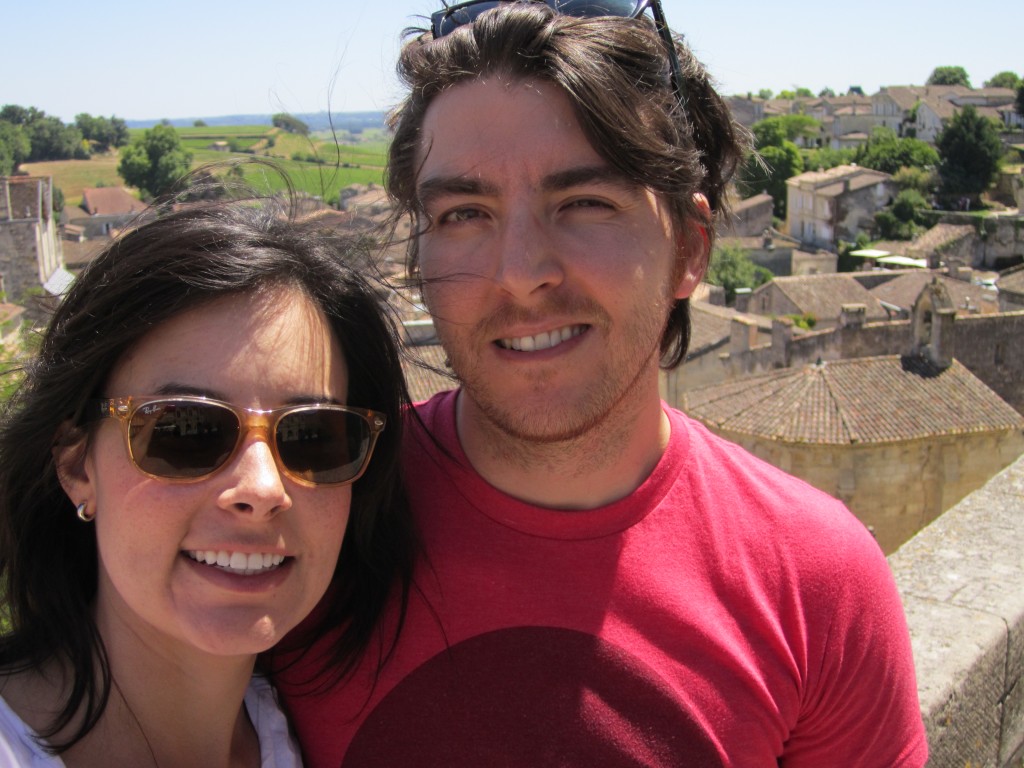 Steve and me in St. Émilion
 St. Émilion is the name of both the town and the appellation d'origine contrôlée (AOC) for wines originating in the surrounding region, which is located about thirty minutes west of Bordeaux.  The wines are predominantly made from Merlot grapes as the base with varying proportions of Cabernet Sauvignon and Cabernet Franc.
The wineries in this region take great pride in the classifications that are unique to the region and are reevaluated approximately every ten years.  These classifications are the Premiers Grands Crus Classés and the Grands Crus Classés.
Upon the recommendation of our innkeeper at Chateau De La Moune (more on it later), Steve and I spent a delightful afternoon at Chateau Fonplégade, a St. Émilion winery.  [As a reminder, you can click on the photos to view them larger.]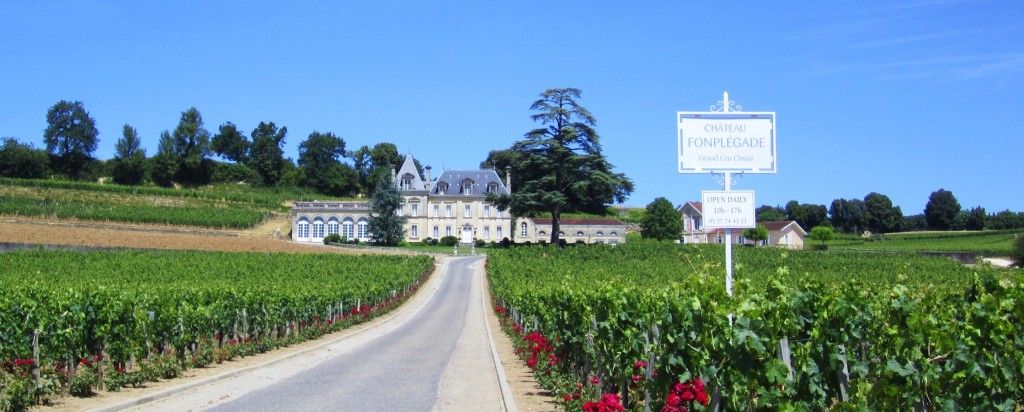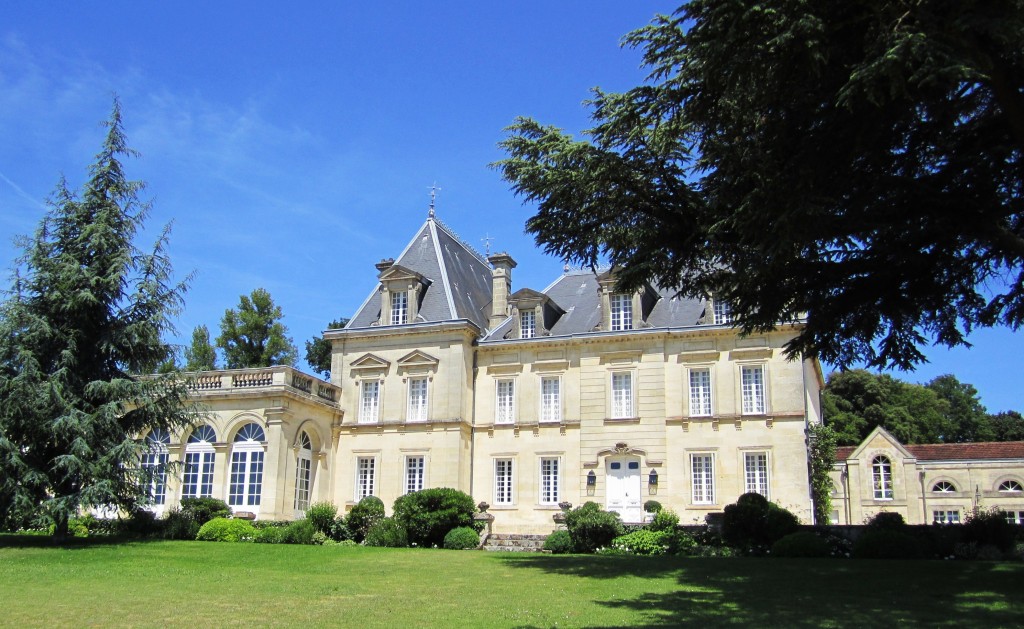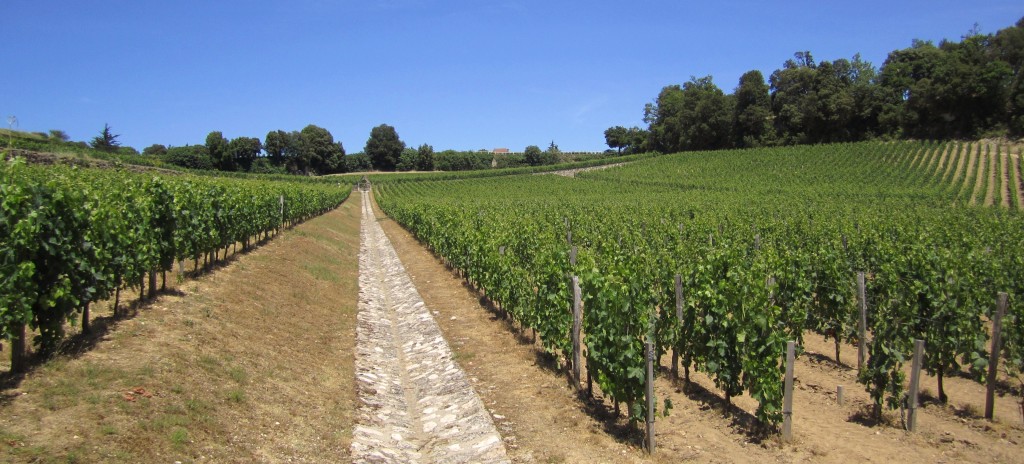 Chateau Fonplégade
This winery was purchased in 2004 by American billionaires Denise and Stephen Adams.  It is currently classified as Grands Crus Classé, but they are trying to achieve the higher classification of Premiers Grands Crus Classé.  The Adamses spent $7 million renovating the facilities and installing state of the art wine-making equipment.  They also have switched to organic farming methods.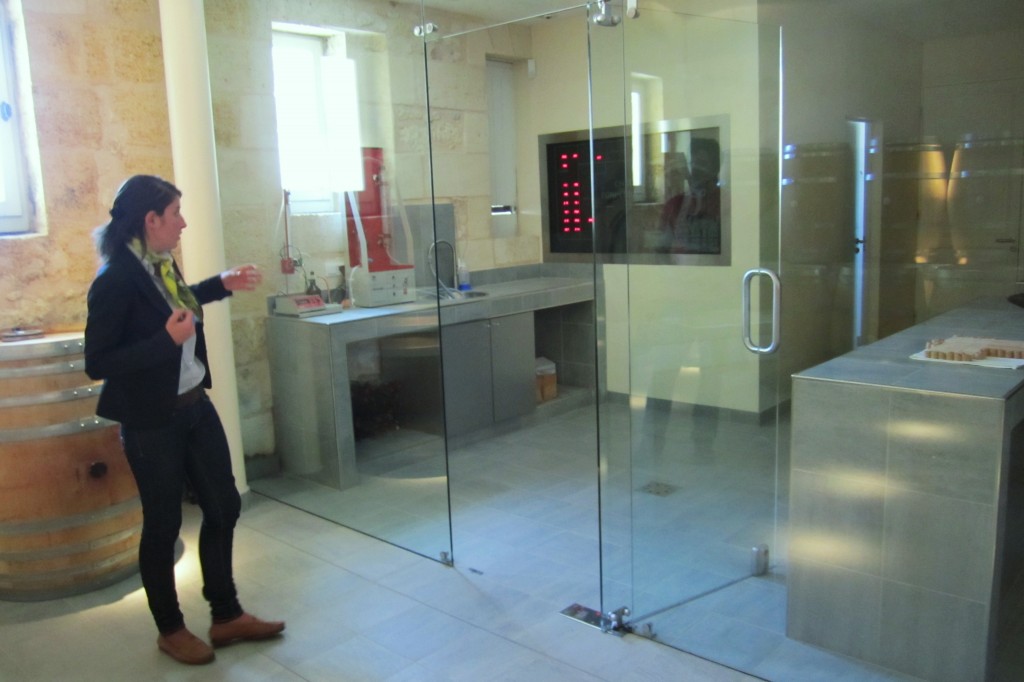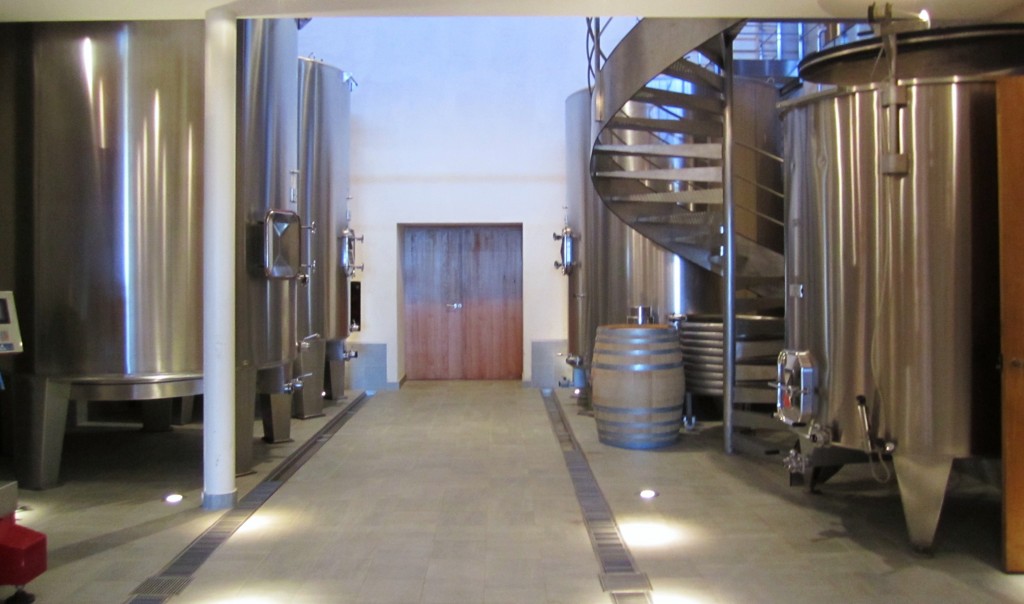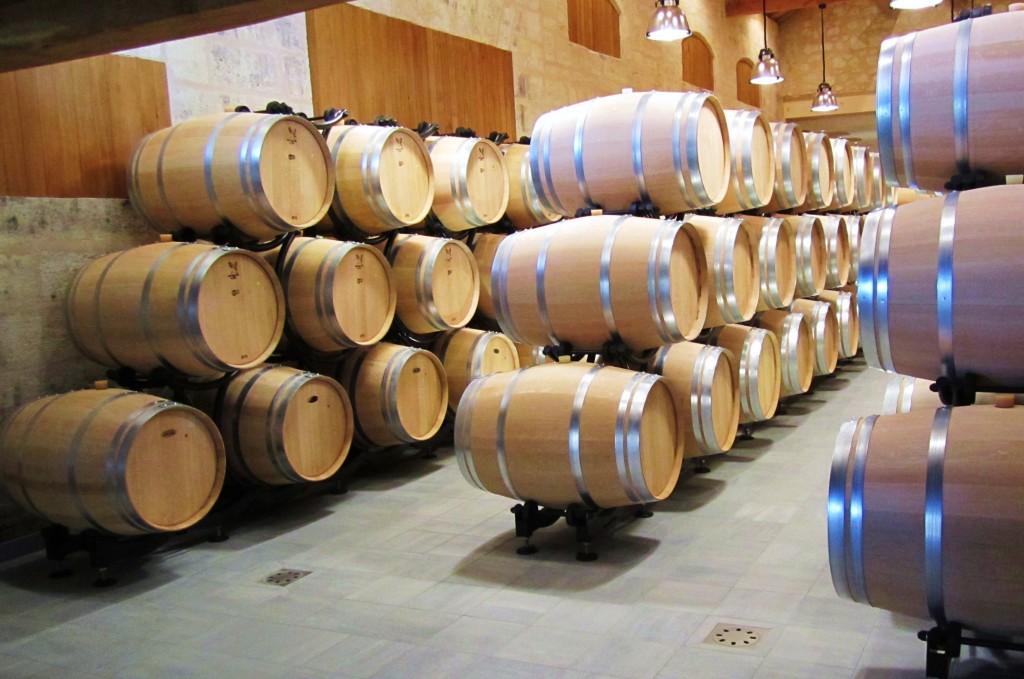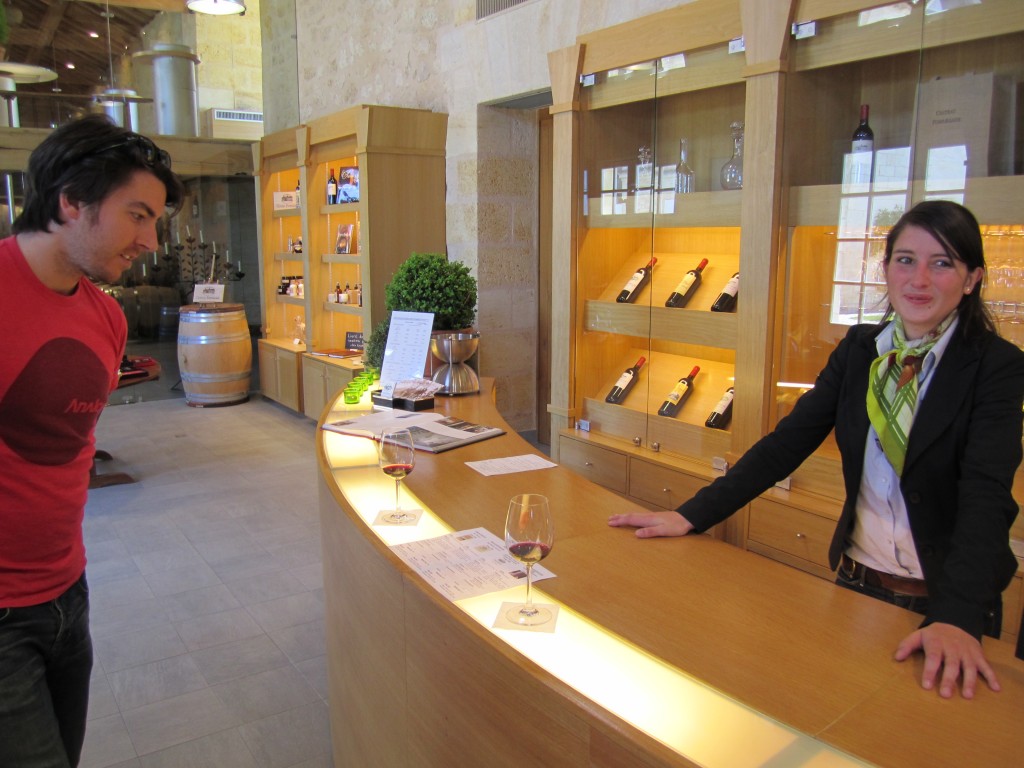 The facilities at Chateau Fonplégade
Whatever they are doing, they doing it right because the wines were so delicious that Steve and I joined their wine club (a concept the French we spoke to had never heard of).  With the exception of their rosé (also a relatively new concept for that region), many St. Émilion wines have to age ten or more years before they reach their true potential.  We hid the bottles we brought home with us and are trying to forget about them for the next eight or so years so we don't accidentally drink them prematurely.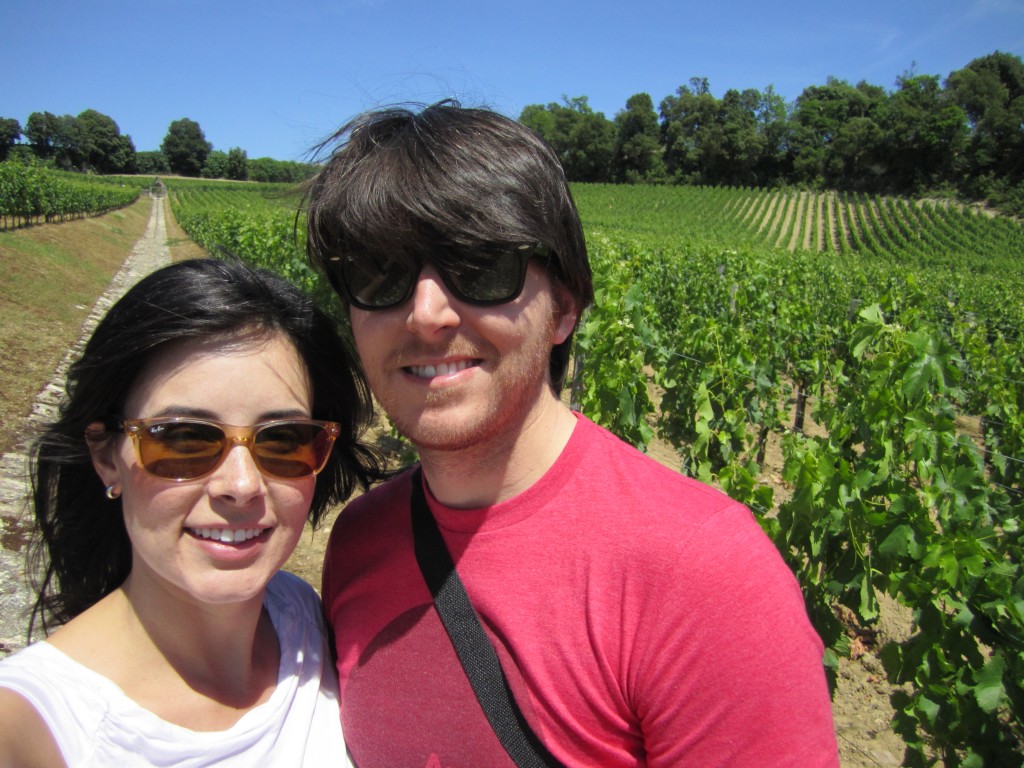 We tried to visit Chateau La France, pictured at the top of this post with the giant metal chicken, but sadly it was closed that day.
What about you?  Any favorite St. Émilion wines we should know about?
June 9th, 2011 | Rachel
The problem with epic vacations is they fly by entirely too quickly.
And so, Steve and I have reached our final destination of this two-week jaunt: Paris.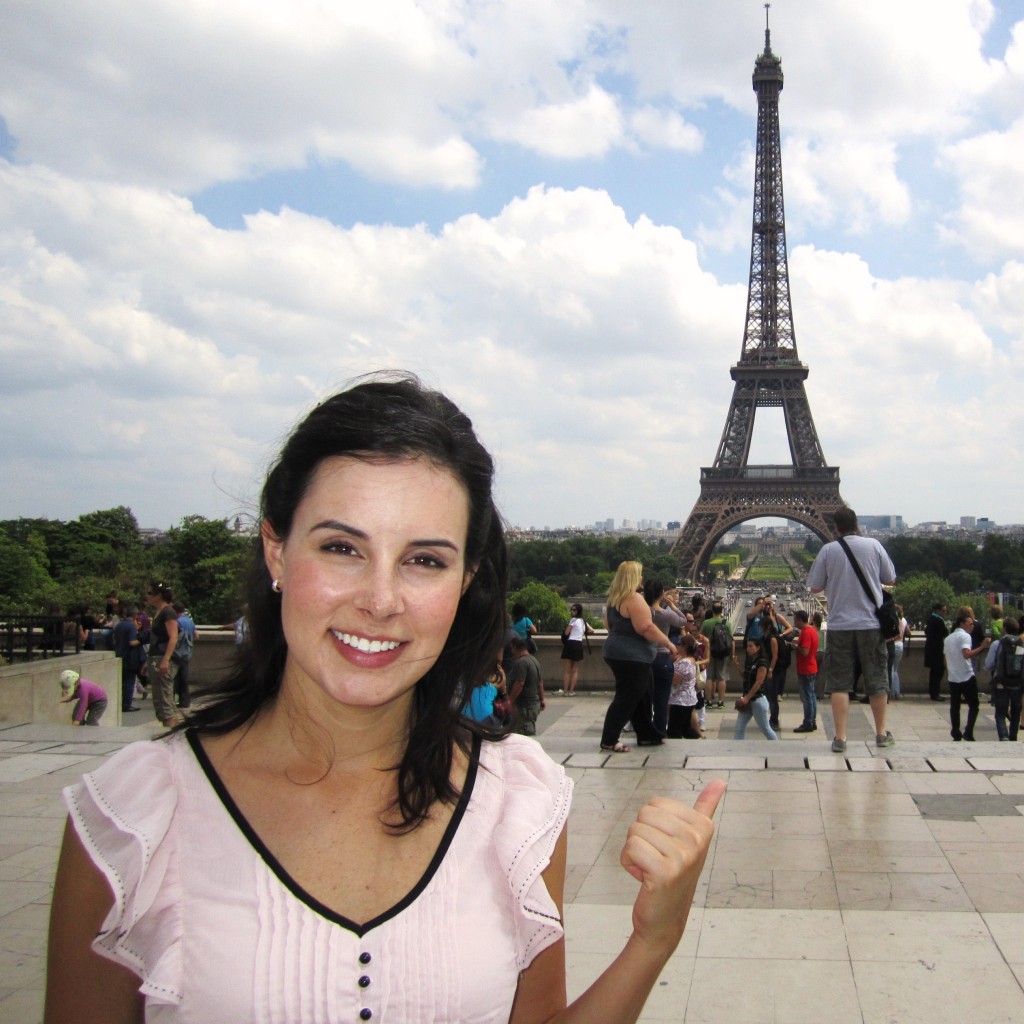 It was my idea to spend our last two nights there.  I had romantic visions of a hotel overlooking the Eiffel Tower and casual morning strolls for coffee and croissants from the nearby cafes.
Imagine my disappointment then when I bid on a hotel in the Eiffel Tower area of Paris through Priceline and was given a room in a hotel room outside the highway perimeter of the city.  I don't know if that is even considered Paris.  Upon further investigation, I discovered the section of the map on Priceline that I chose had a microscopic growth on the far corner that extended over the perimeter.  I would have had to zoom out to see it.  This deviation was big enough for just one hotel, and of course that is the one I was given.
The only upside of this Pullman hotel (which is 4 star) was they initially gave us a room with a dirty bathroom and inadequate air condition, and when I complained we were upgraded to a large suite with a separate living room and two bathrooms.  Not a bad way to end a trip :-)
We both slept like rocks, and the next morning we set out for Montmartre.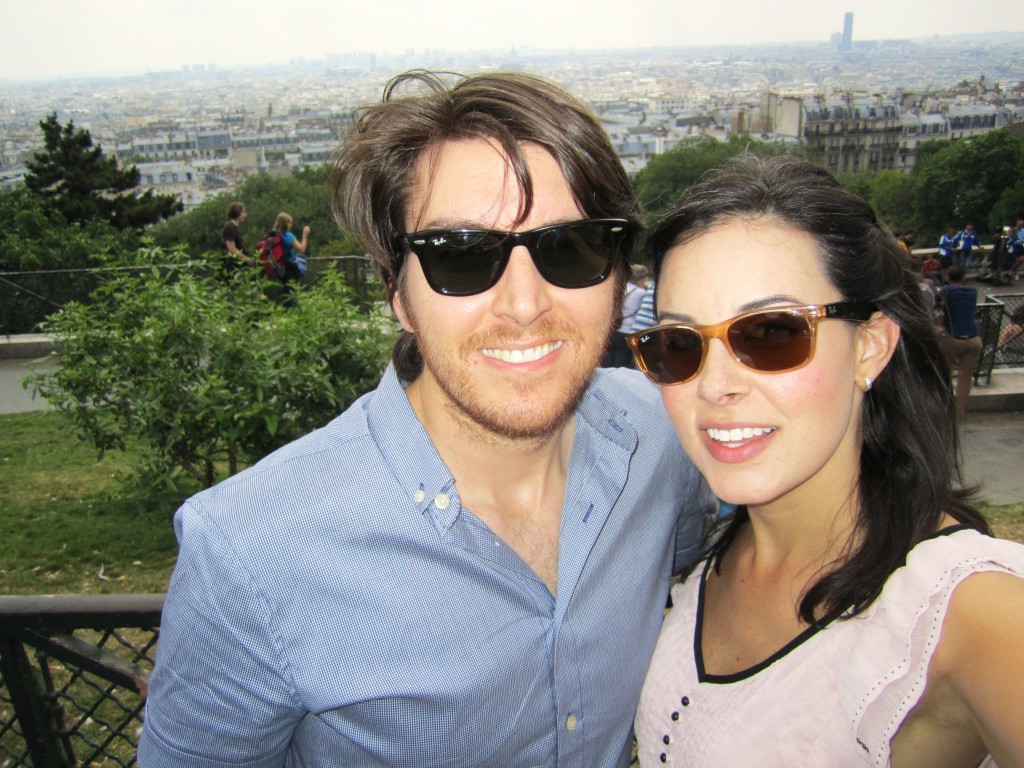 View of Paris from Montmartre
A little pop culture trivia for you: Montmartre was the setting of La Vie En Rose, Amelie, and Moulin Rouge.  I love all of those movies!
We stopped and had lunch at one of the cafes, and then walked up the hill to the beautiful Sacre Coeur.
Shops and cafes in Montmartre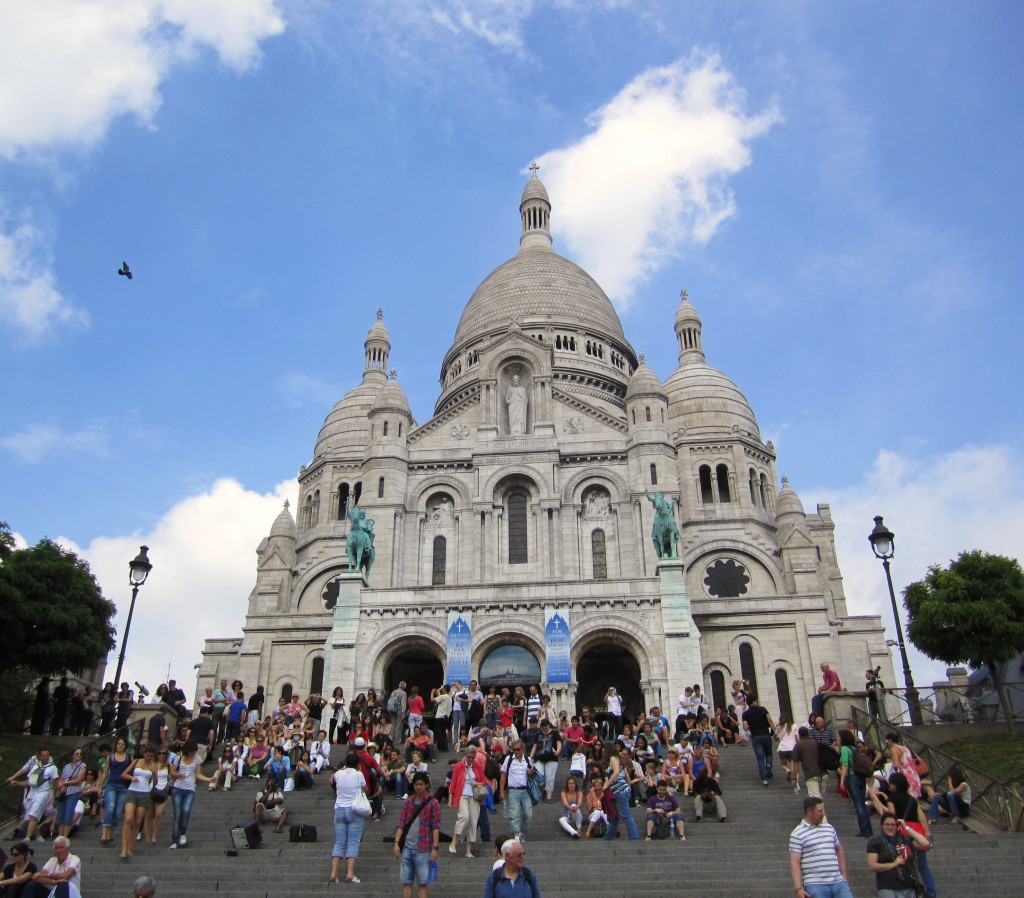 Sacre Coeur Basilica
We spent the afternoon doing touristy things like viewing the Eiffel Tower from the Palais de Chaillot and taking the boat tour down the Seine.  Our boat actually broke down while we were on the tour, so we spent more time waiting for the police and another boat to show up than we did listening to the recorded tour guide.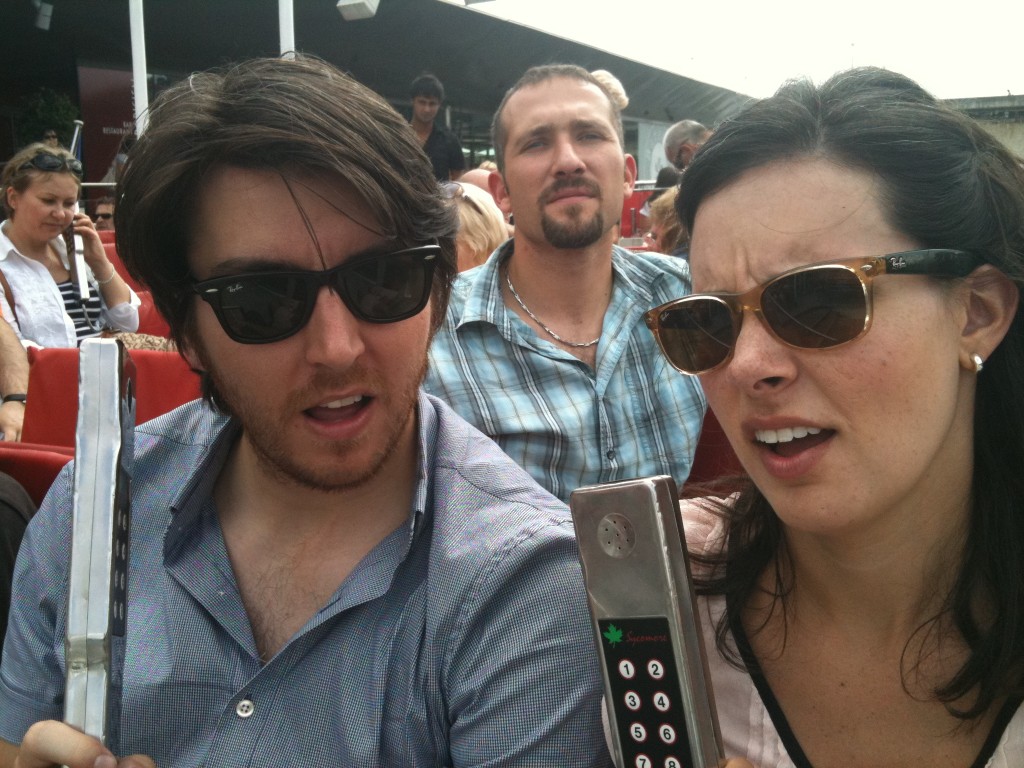 Thanks, Mr. Photobomb Guy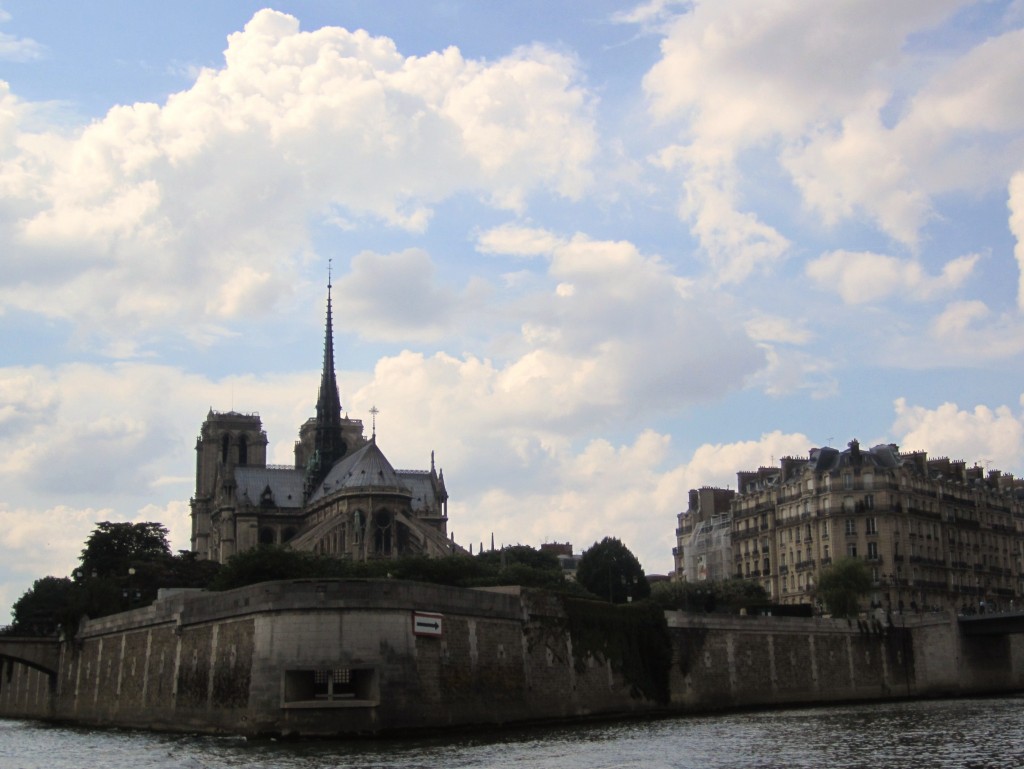 View of Notre Dame from our boat tour
That evening, per the recommendation of two photographers we met in front of the Eiffel Tower (I have them to thank for the new banner photo above), we went to the 13th District for happy hour (cute bars with a young clientele, not far from the universities).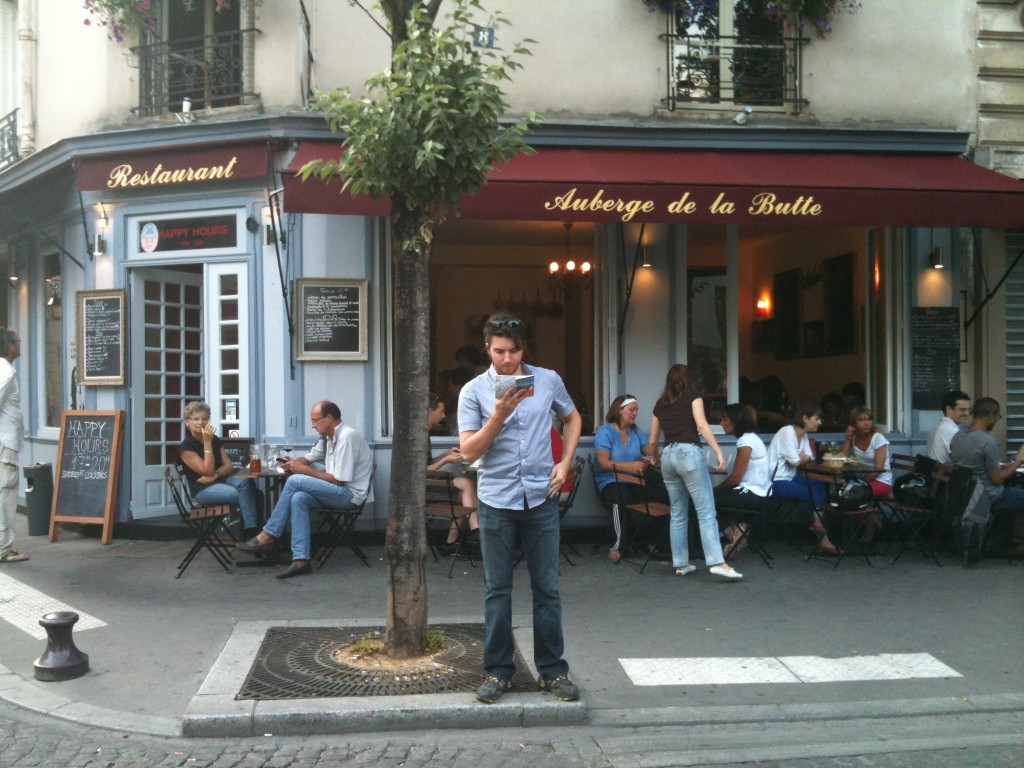 Bar in the 13th District
That evening, we followed the recommendation of our concierge and headed to the Boulevard Saint-Germain for dinner.  There were dozens of great restaurants to choose from, and we ended up at one called Au Beaujolais.  There were so many interesting characters in this restaurant — including the host, server, and Canadian gentleman at the table beside us — that I felt like I was in a sitcom (sorry for the iPhone photos… my camera died earlier in the day).
The food was great too.  Since it was our last dinner in France, I stuck to the traditional dishes: French onion soup, beef bourguignon (amazing!!!), and creme brulee.  Steve had the lamb.  Everything was delicious.
The sky opened up in the middle of dinner, so we had a leisurely cafe au lait afterward as we waited for the worst of the rain to pass.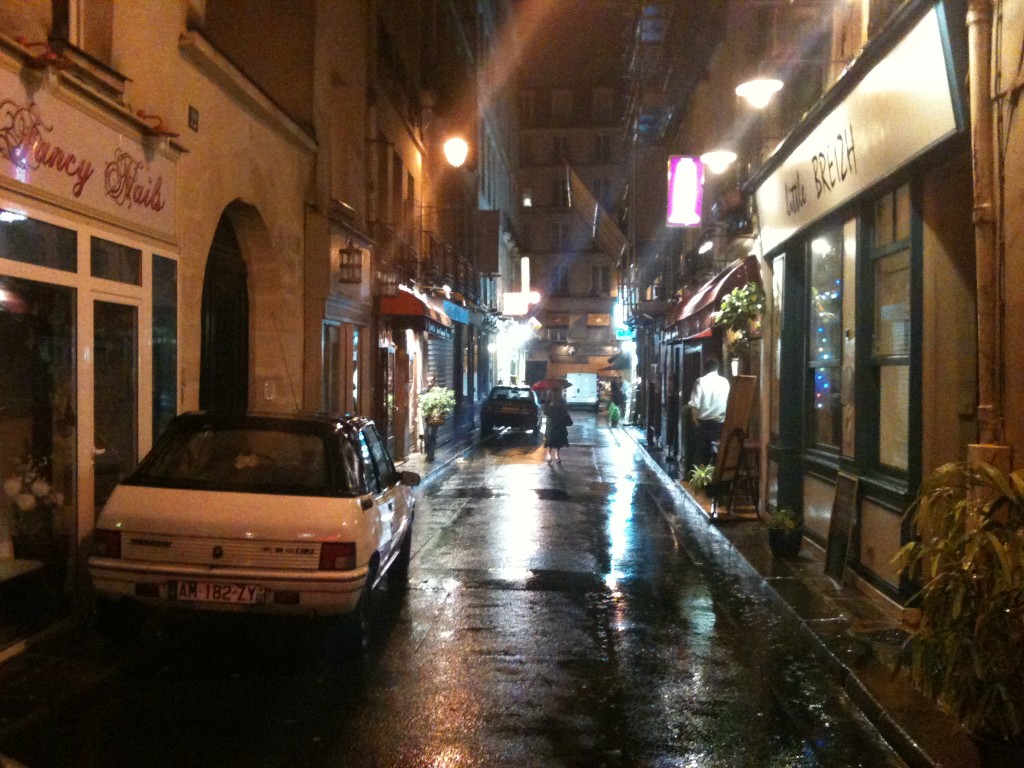 Paris in the rain
That concludes the updates for our trip.  Stay tuned for more photos as I get them sorted out.  I could say the trip was great, but that would be a gross understatement.  It was the trip of a lifetime, and I am convinced more than ever that I want to live there.  More on that later :-)
Au revoir!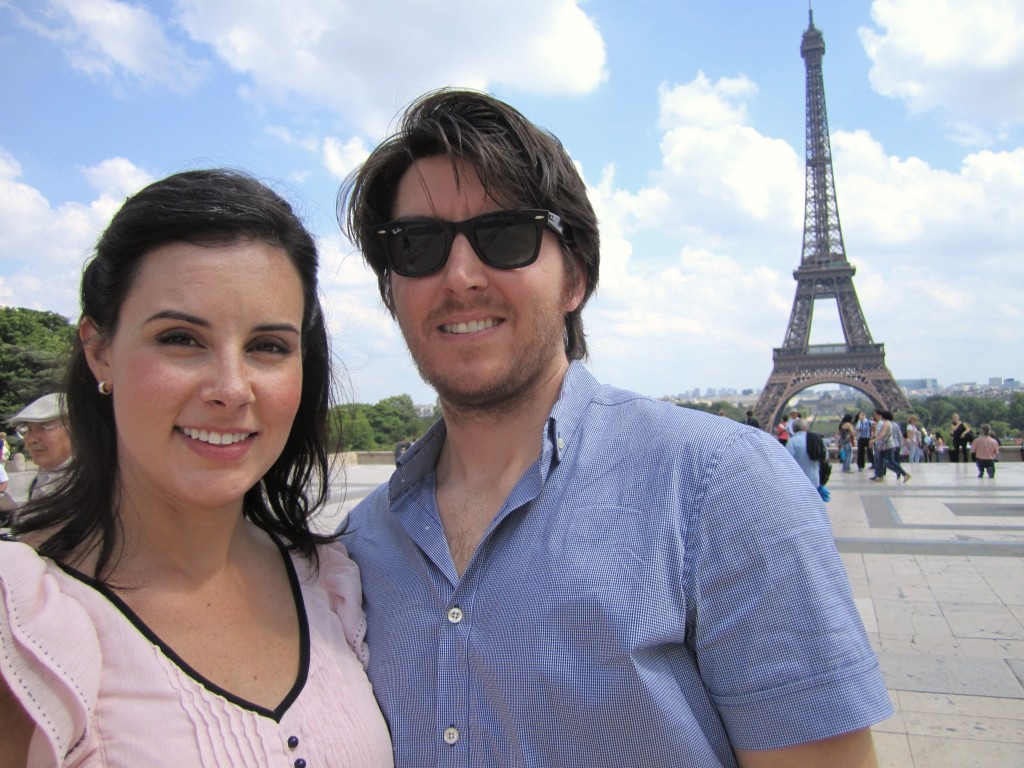 June 5th, 2011 | Rachel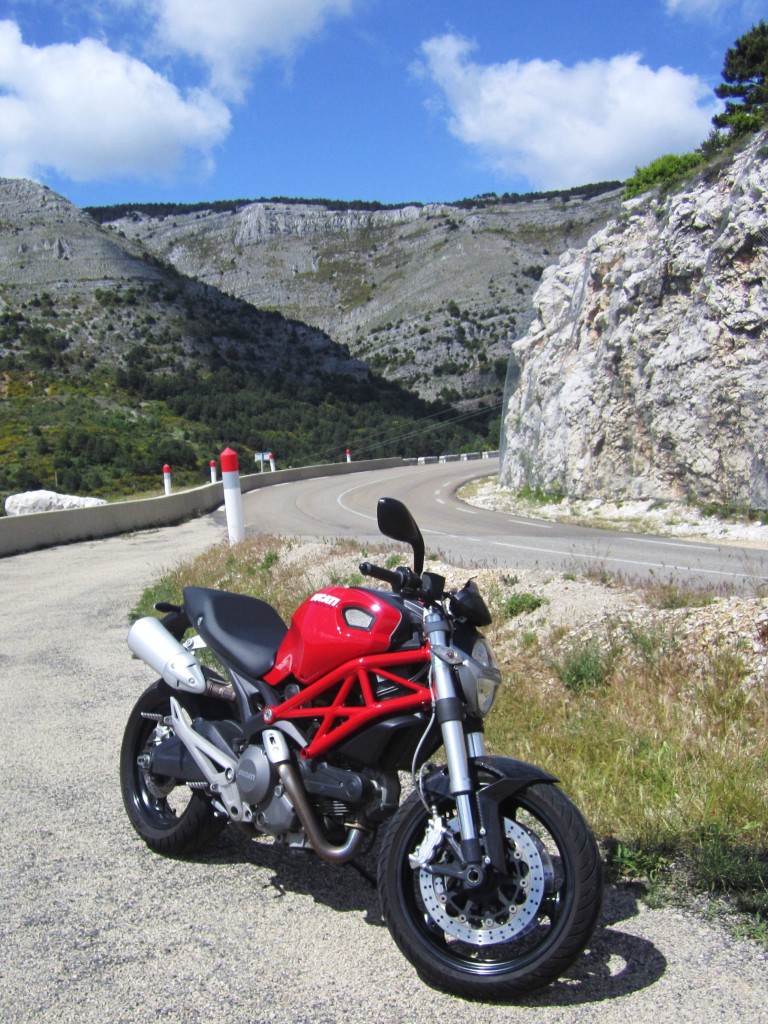 After we had our fill of wine in Bordeaux (if that is even possible), Steve and I drove east to the Mediterranean coast.  We stopped for one night in the adorable, medieval town of Avignon.  We didn't have a hotel reservation before we arrived, so I picked a hotel in my Lonely Planet book, and we made several unsuccessful attempts to navigate the narrow, one-way streets of the old city.  Ultimately we parked at the parking deck in the center of town and walked to the hotel, which was full.  Ah, c'est la vie.
The next day we drove to Cannes, found a hotel for two nights, and picked up the Ducati Steve reserved.  Wanting to make the most of our 48 hours with the bike, we immediately set off on the Rue de Napoleon toward Castillon.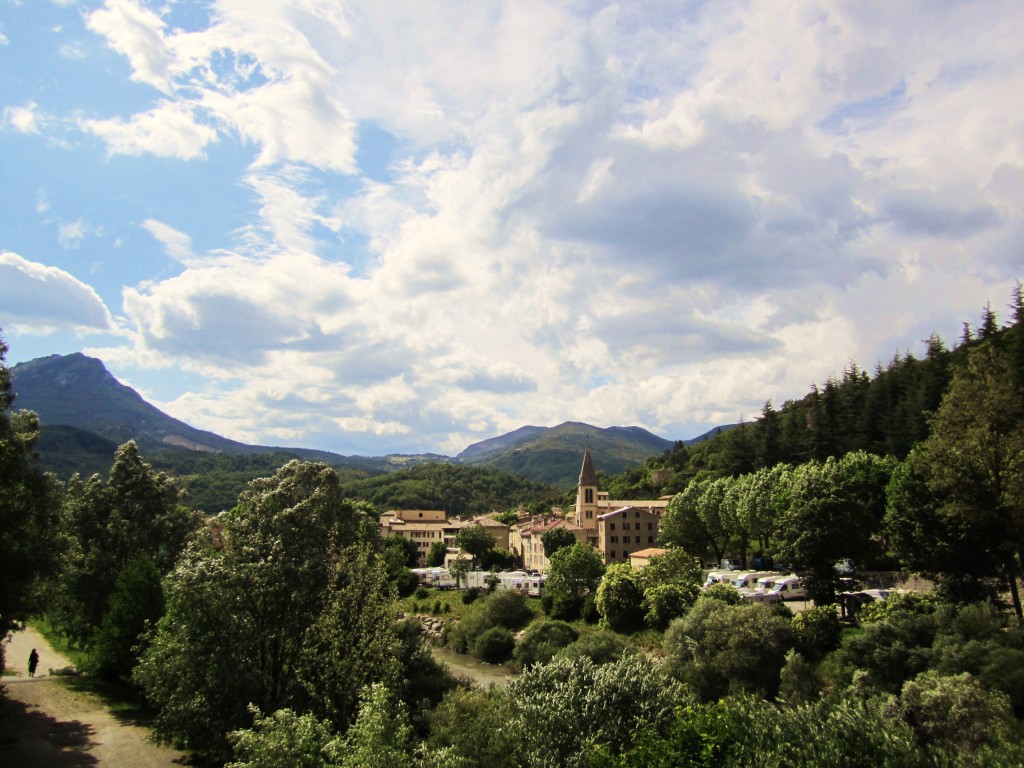 Castillon
For our second day with the Ducati, we rode south on the coastal road to St. Tropez.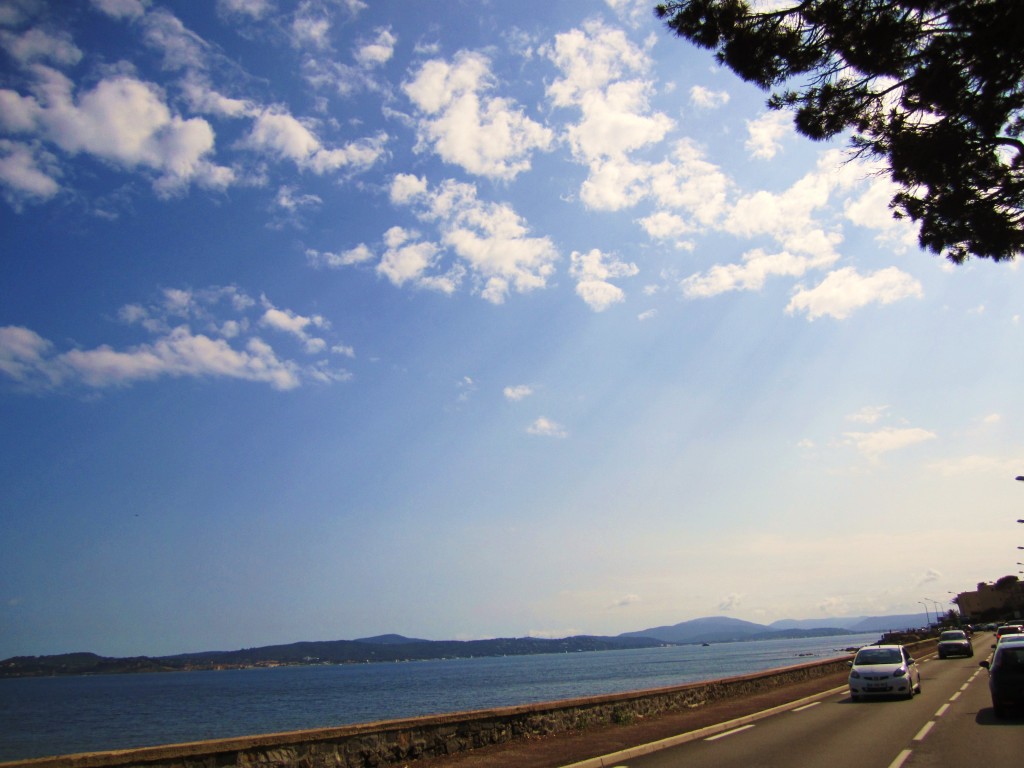 Passing through St. Raphael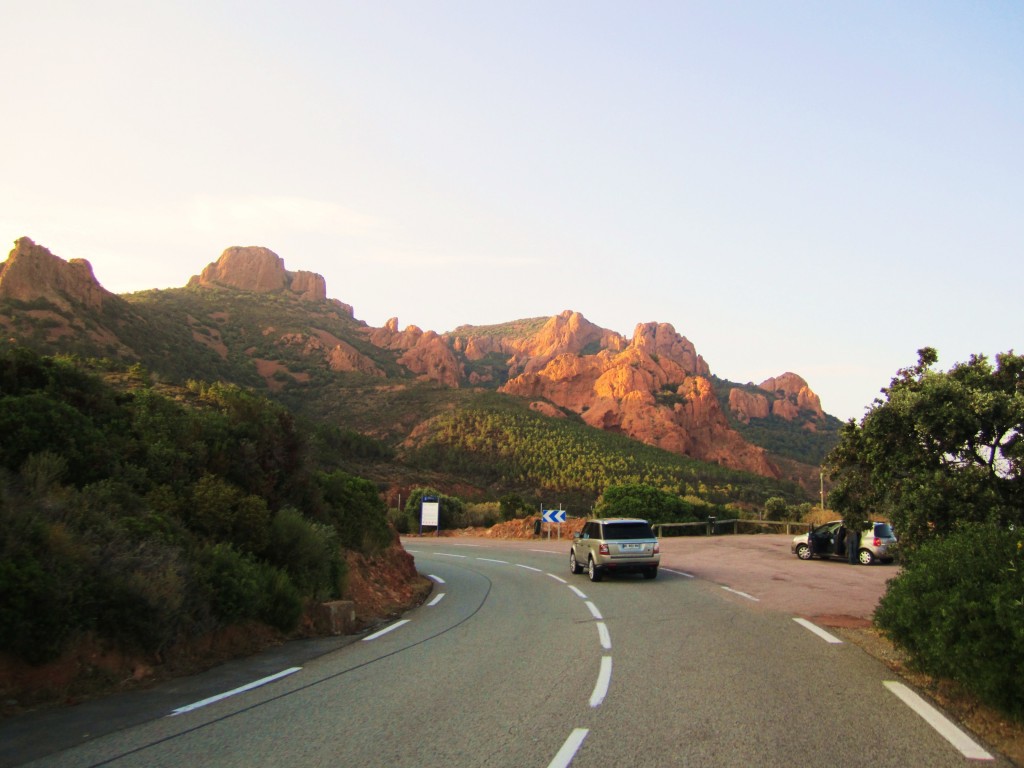 Red cliffs of Massif de l'Esterel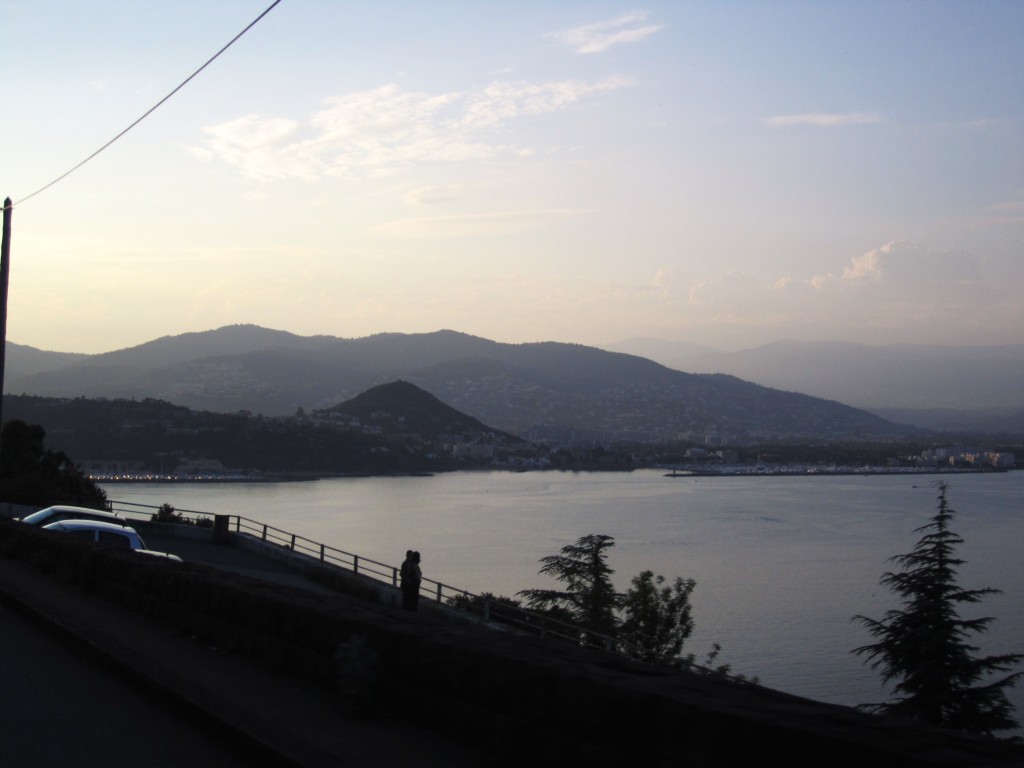 Cove on the drive from St. Tropez to Cannes
We made it back to Cannes in time for the sunset that night.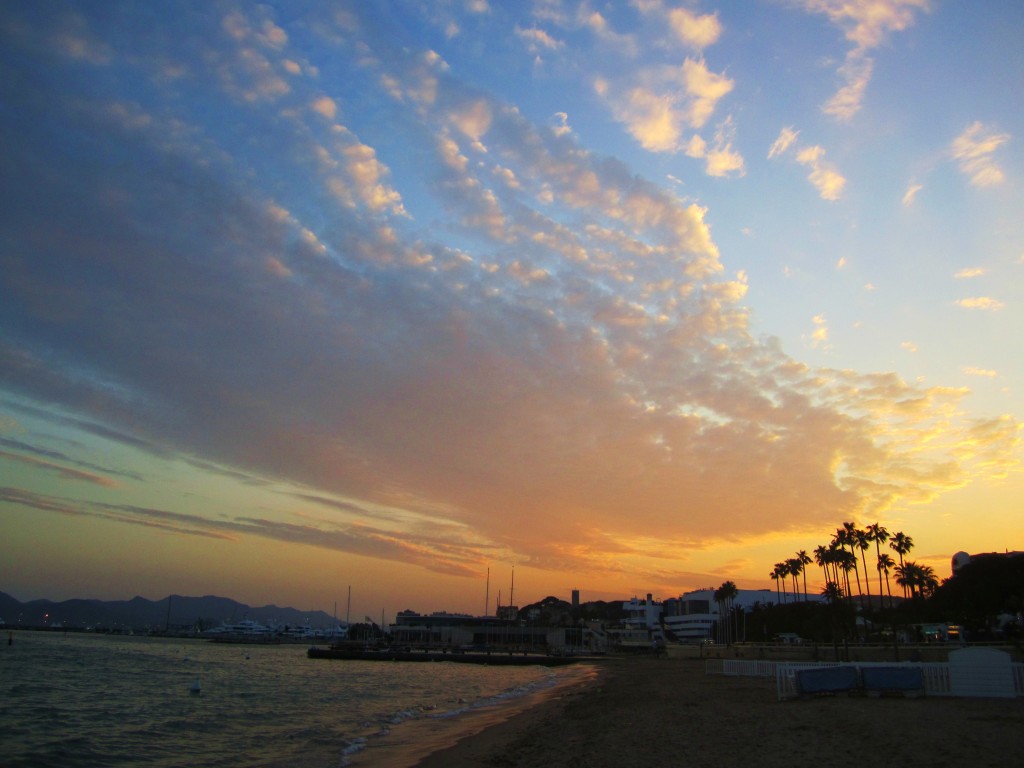 Sunset in Cannes
We were sad to return the motorcycle on the third day, but we drove to Nice afterward and spent the afternoon on the beach, so the day wasn't a total loss.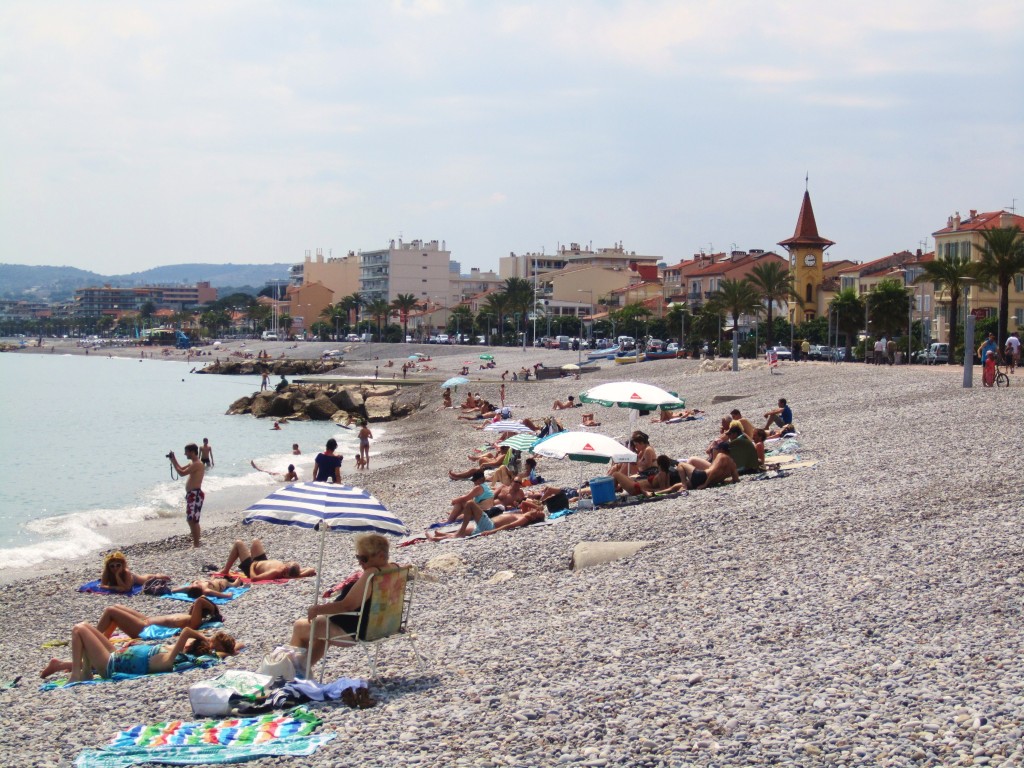 Pebble beach in Nice
The plan was to drive to Lyon next, but we stayed in Nice too long and only made it as far as Aix-en-Provence.  The next morning we drove to Paris, stopping for an early dinner in Dijon.
Dijon was full of friendly, quirky people, including several bachelors and bachelorettes dressed up in odd costumes (one bride was dressed as a surgeon super hero, two separate grooms were dressed in drag).  We also stocked up on mustard.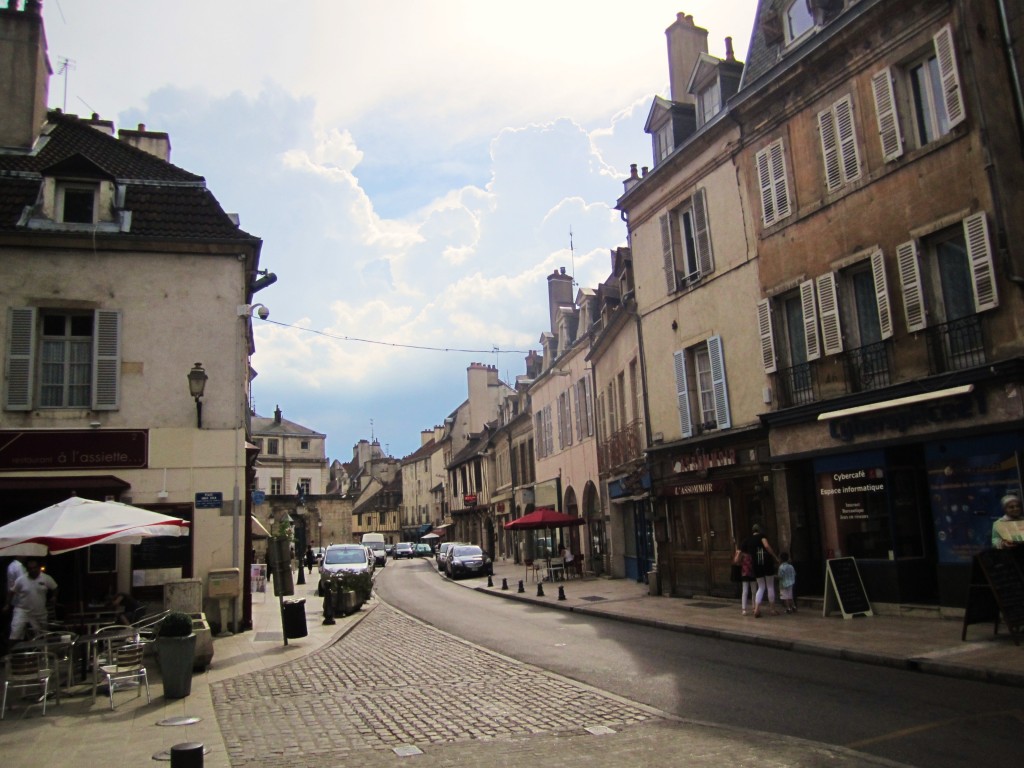 Dijon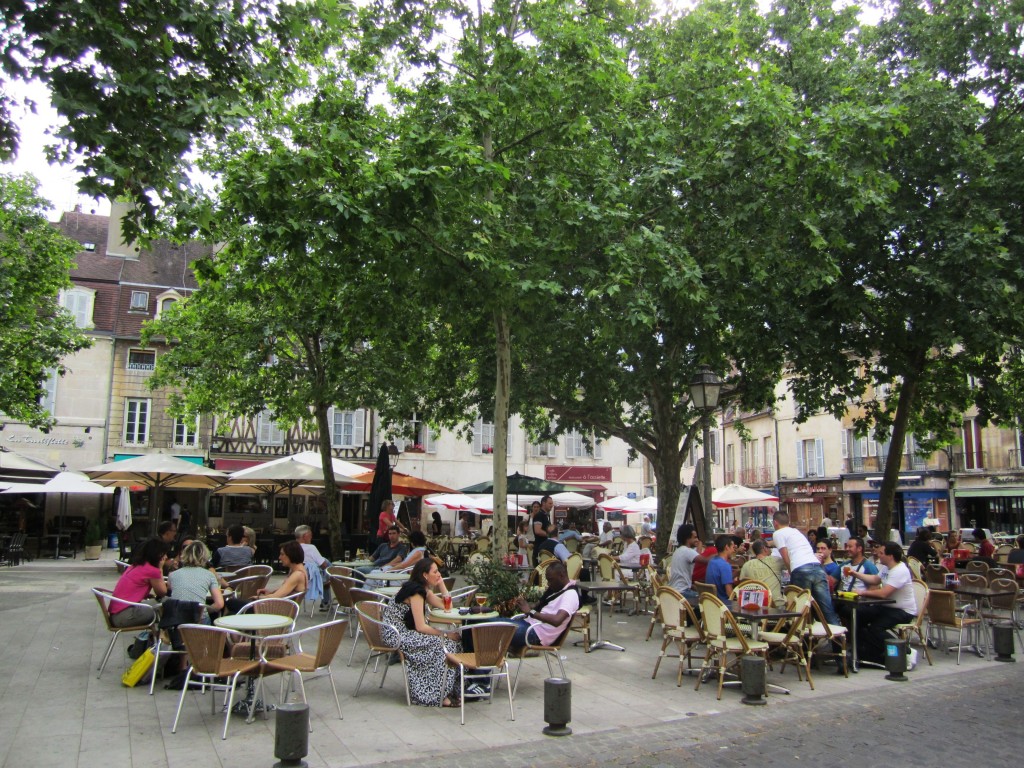 Popular square in Dijon
It was an eight-hour drive from Aix-en-Provence to Paris, but Dijon was the perfect pit stop.  Now, its just two nights left in Paris and then time to return home :-/
June 3rd, 2011 | Rachel
Just a quick update on what we've been doing.
After our tour of northwest France, we headed south to spend some time amongst the grape vines.  We spent the first night in the city of Bordeaux.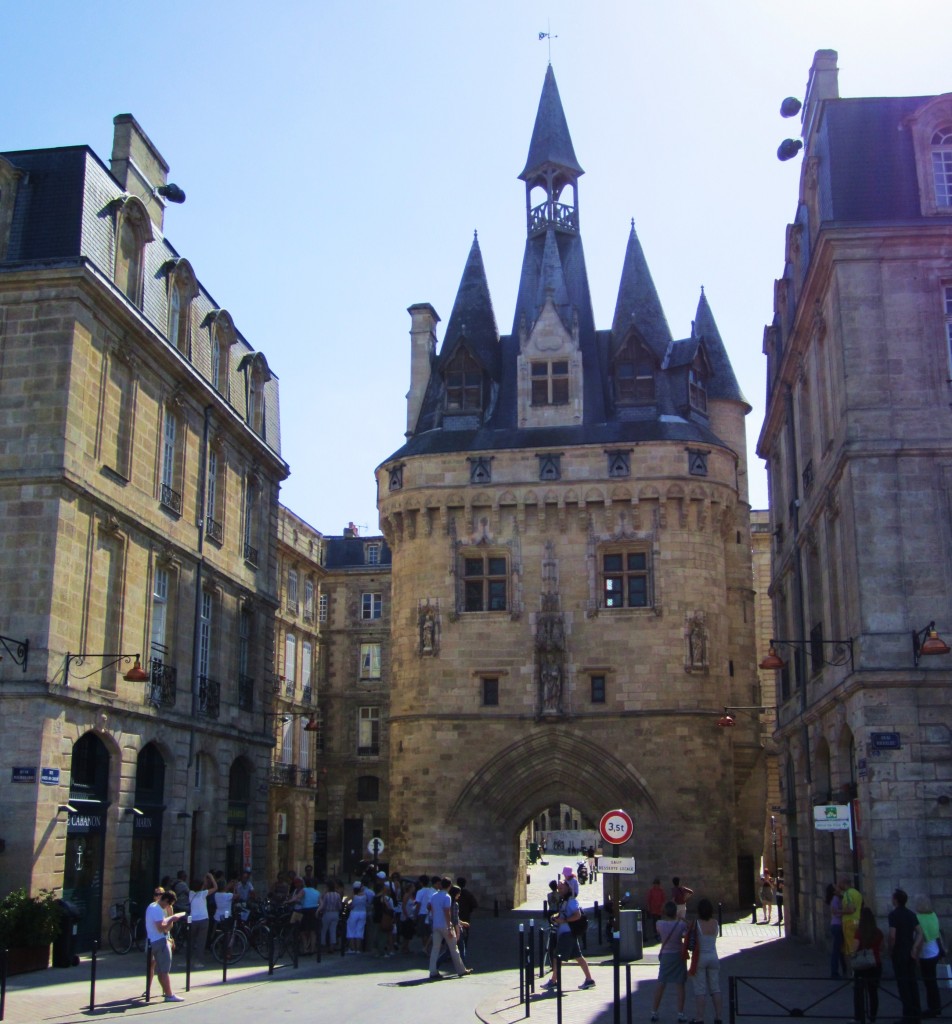 Somehow I ended up on a date with Justin Bieber.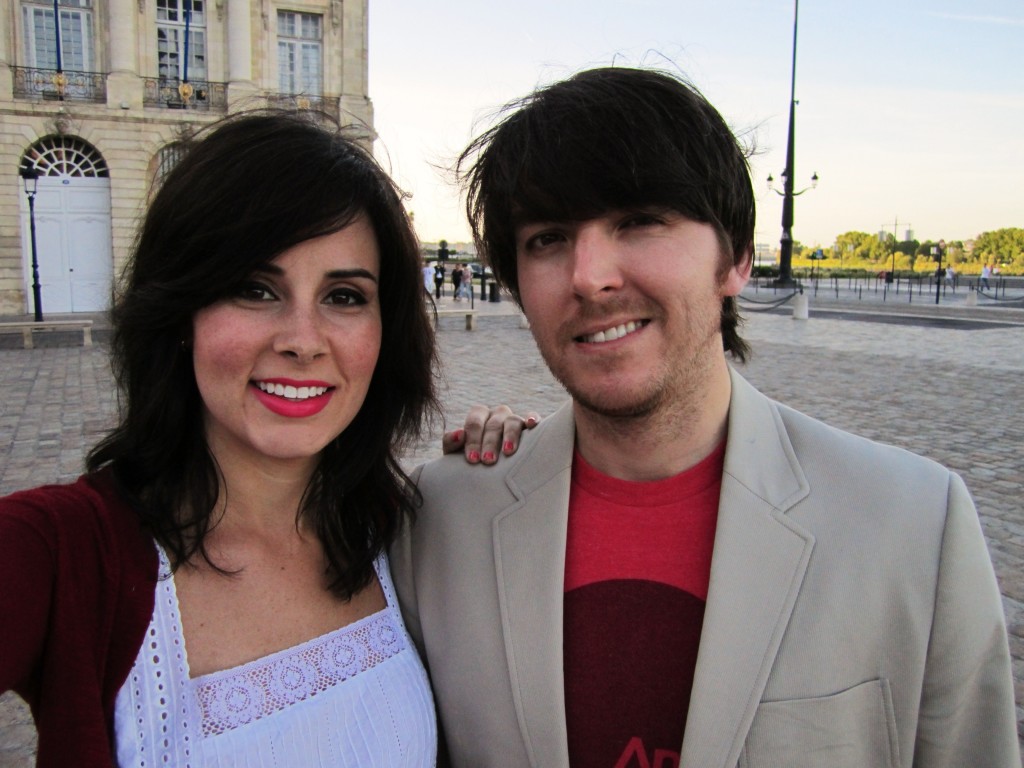 I learned that the French put butter on their oysters… and have bars with automatic wine dispensers.
The next day we went to a large flea market in the middle of the city.  We found the honey badger, but he doesn't care.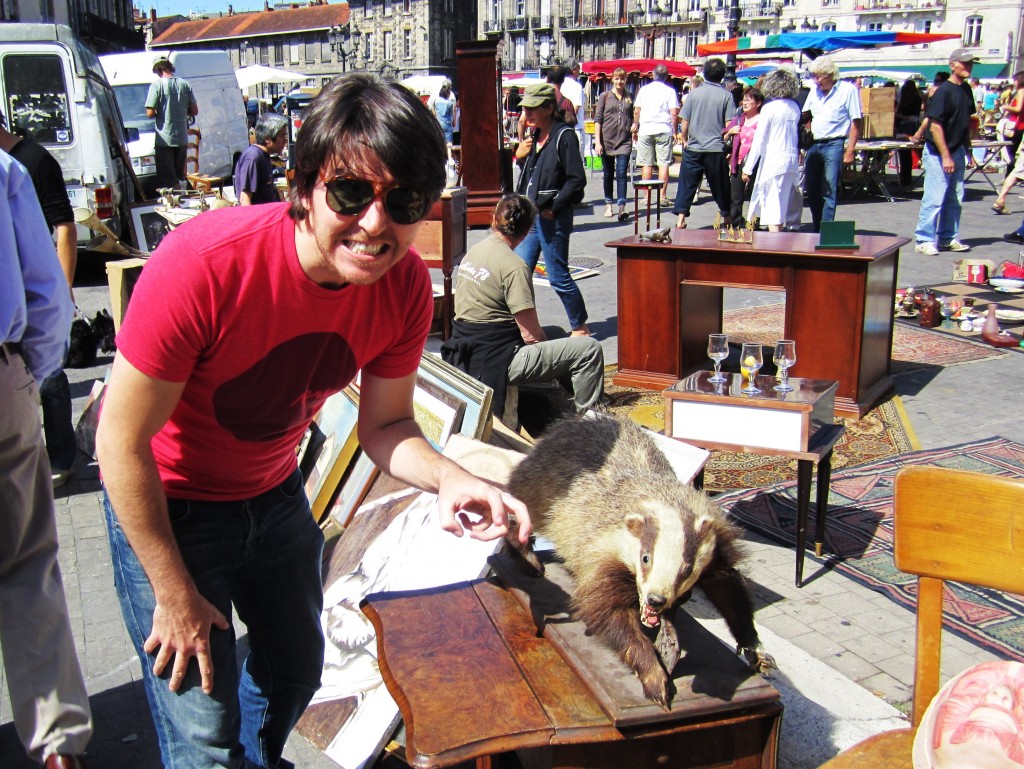 The main event, of course, was the wine.  We spend two days driving around St. Emilion and Medoc, touring wineries, and drinking wine.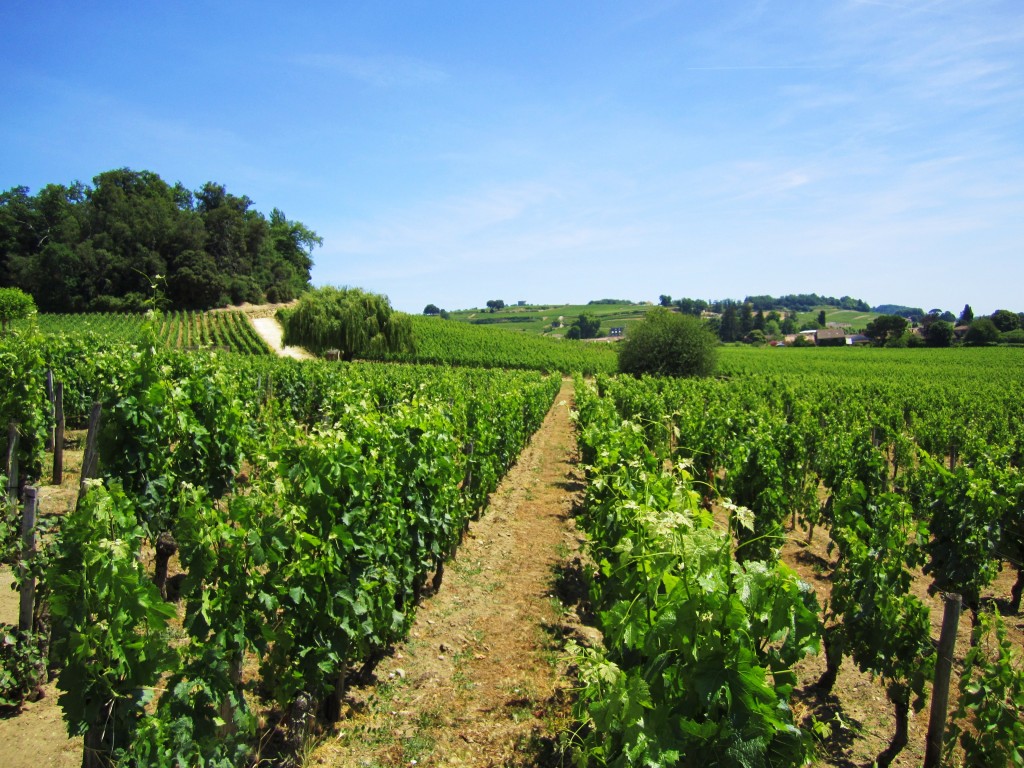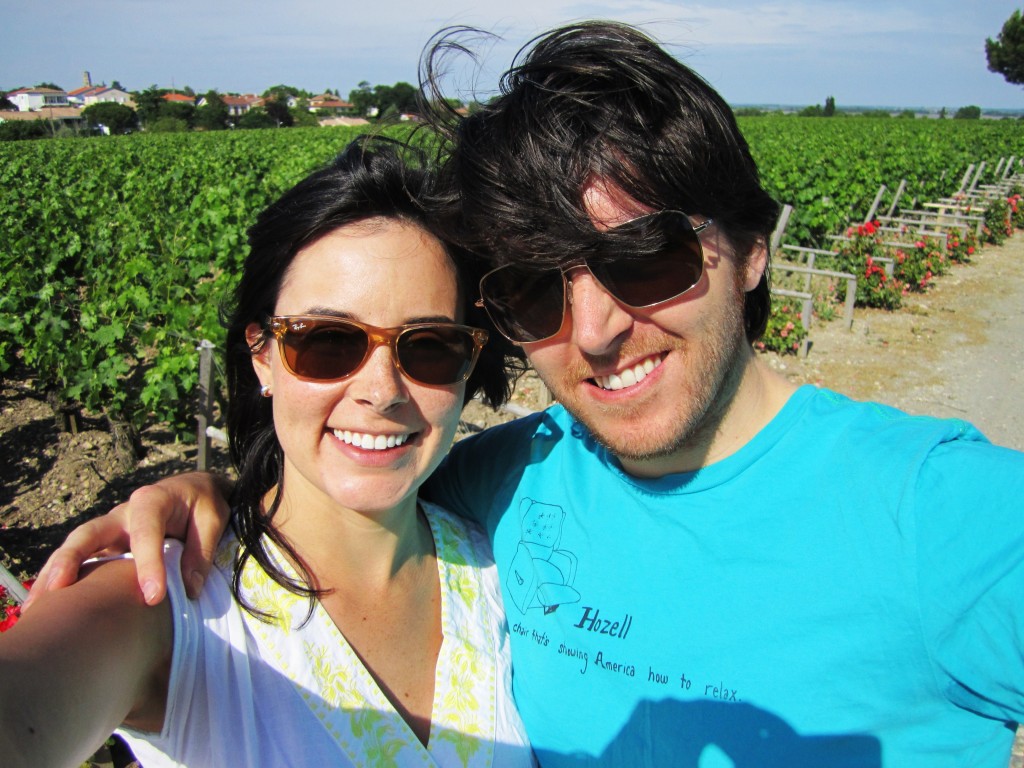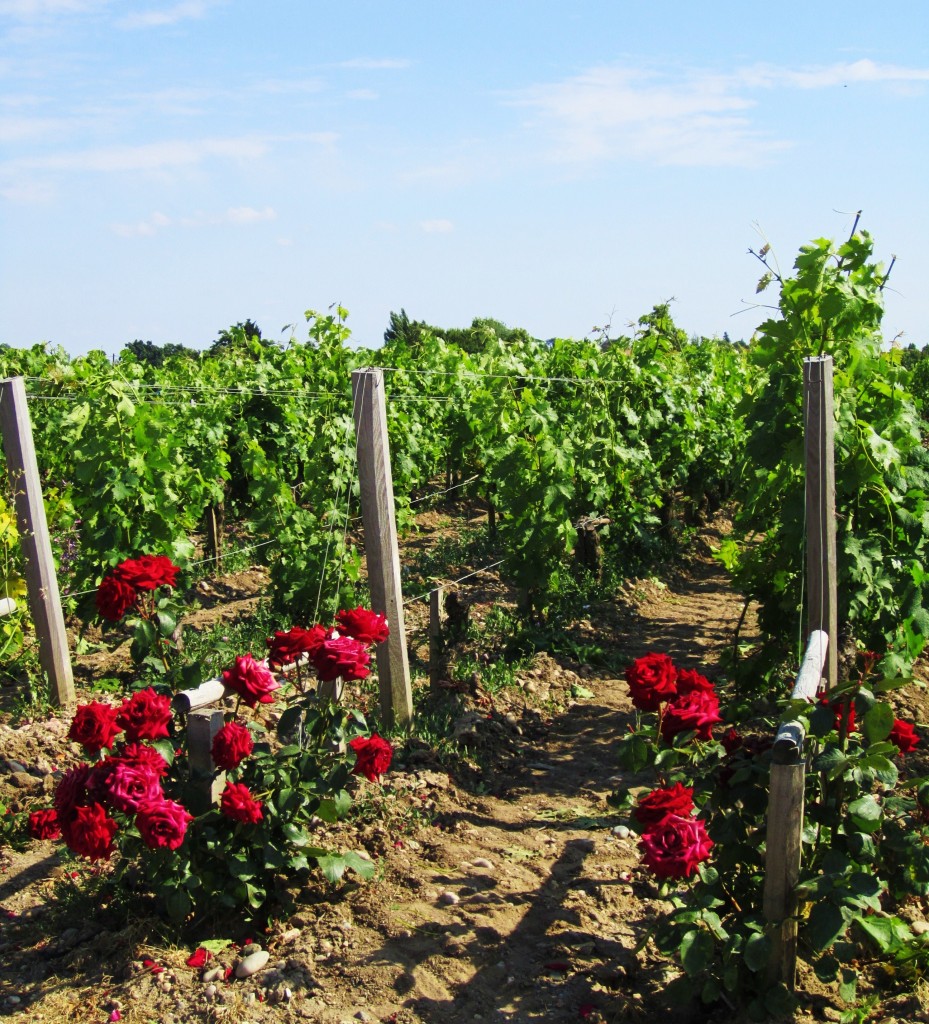 As a special treat, May 30 was Steve's birthday.  We celebrated by visiting two wineries and eating lunch and dinner at two particularly delicious restaurants.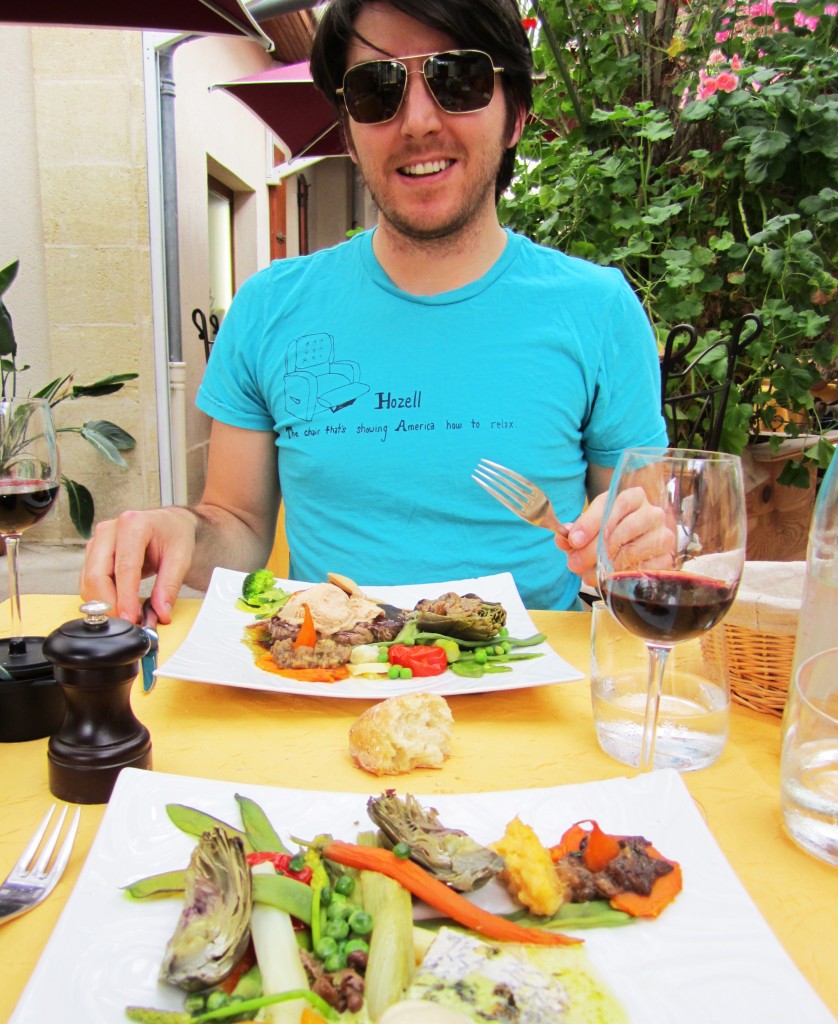 Stay tuned for more!
May 27th, 2011 | Rachel
Steve and I are finally staying at a hotel with wifi, so here's a brief update about our trip so far (tip: if you click on the photos you can view them larger):
1. We missed our flight to Paris! :*-(
2. Fortunately, the universe was smiling upon us that day and gave us two seats (together!) on a direct flight an hour later. :-D
3. Since arriving in France there has been quite a bit of this:
4. Our first stop was Versailles.  Determined to beat the jet lag, we spent the first day deliriously wandering around the (rather charming) city.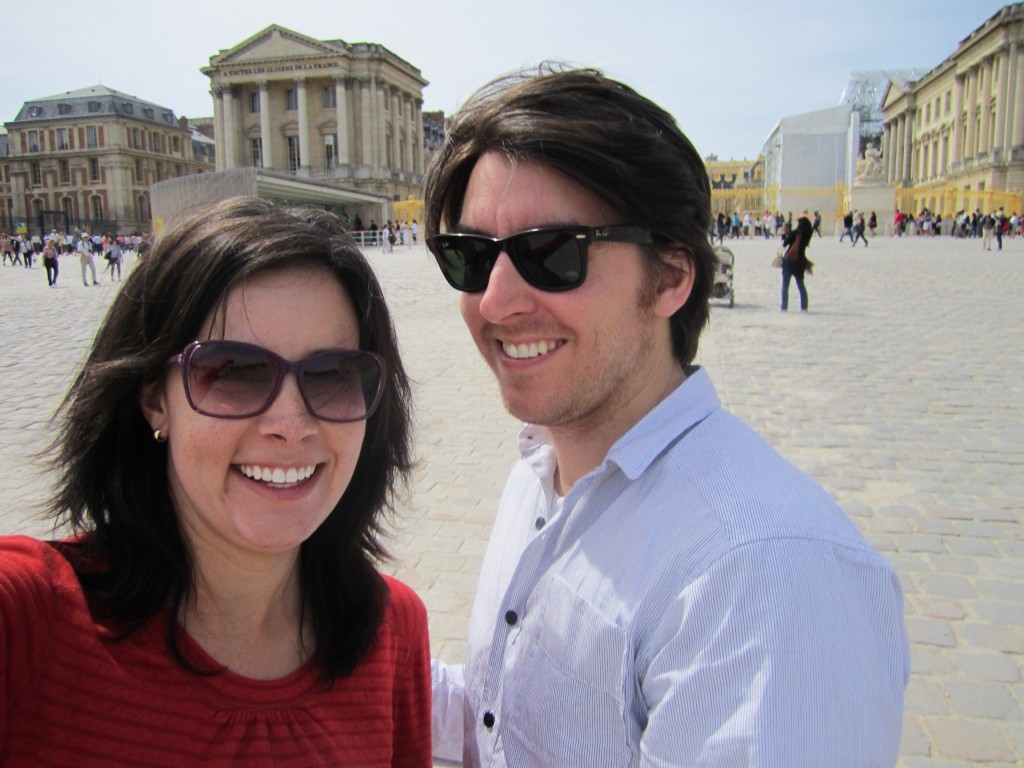 5. We spent the entire next day at the French Open!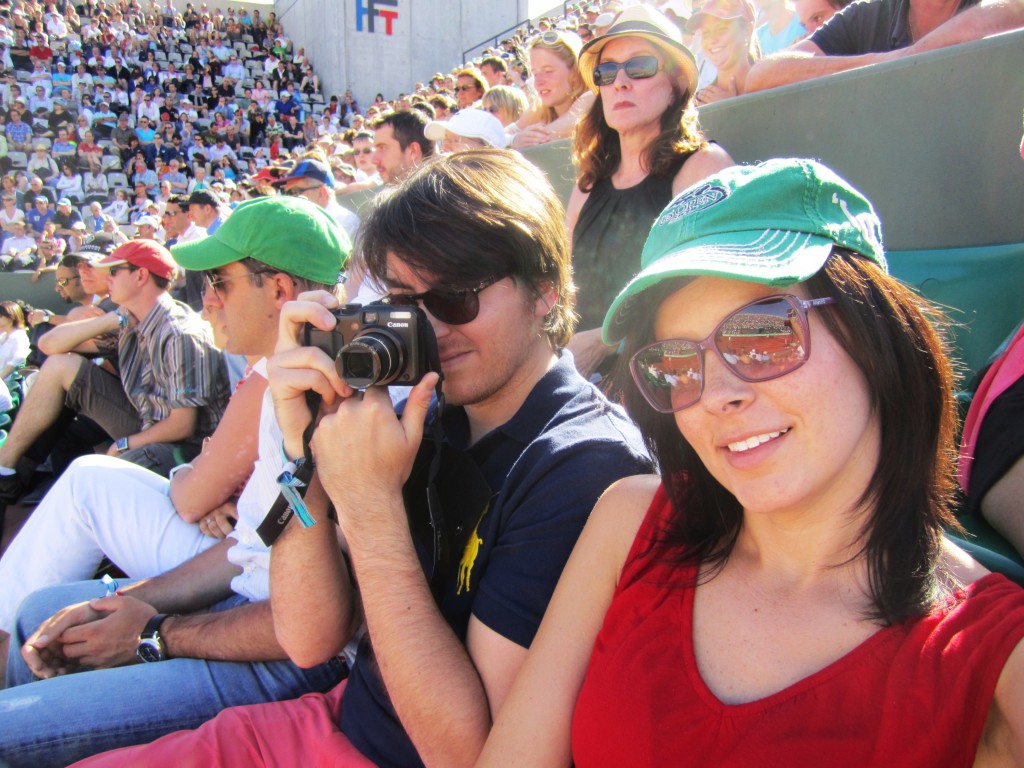 6. Unfortunately, we lost all of our souvenirs and Steve's camera (pictured above) on the Paris metro.
7. That didn't change the fact that we were staying at the amazing Trianon Palace (they double booked us the first night and put us up in another nice hotel and then upgraded us to an amaaaaazing room for our second night) and were already stuffed with delicious food (although I am not a big fan of escargot).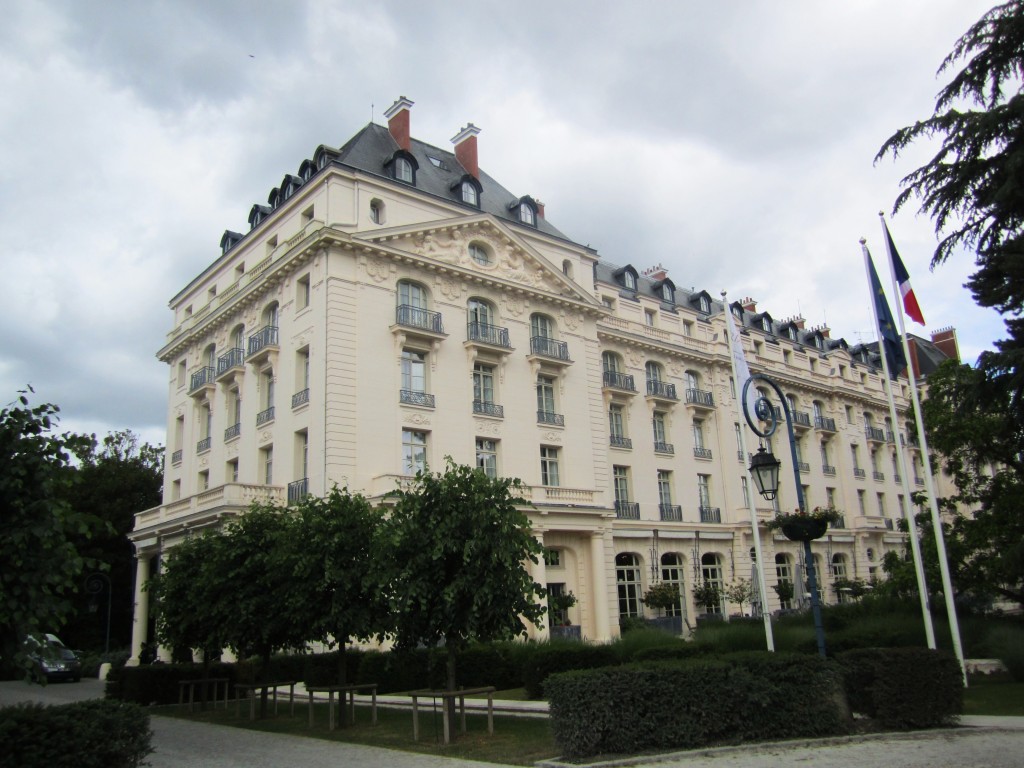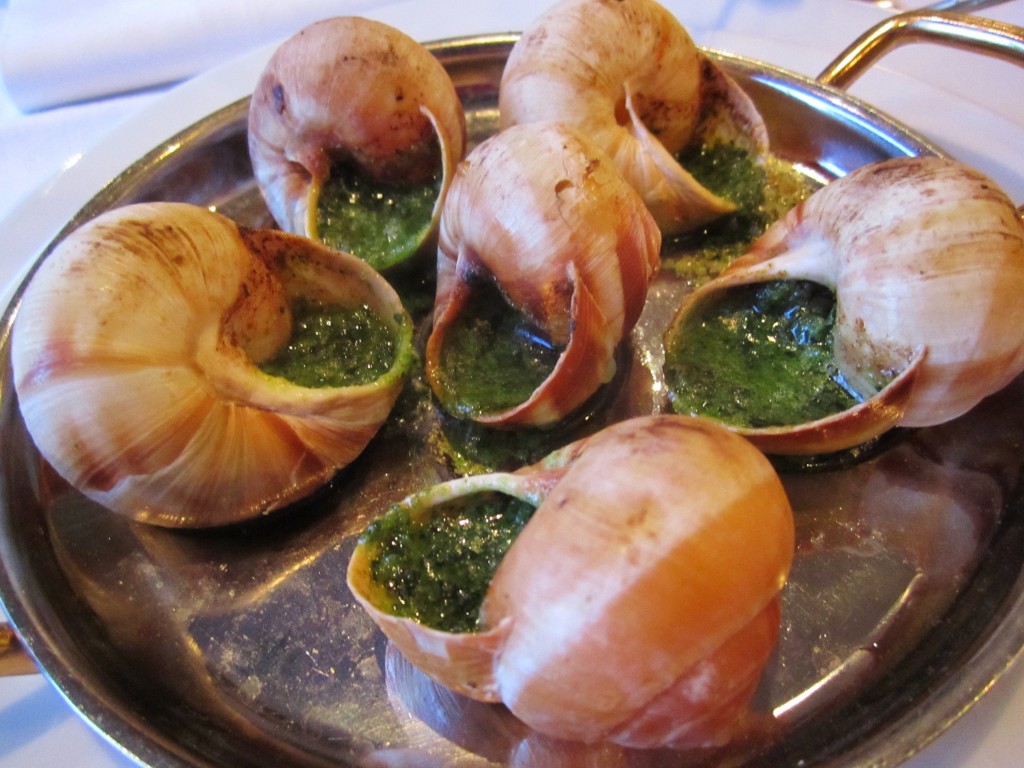 8. Our next stop was Rouen, which happens to be where Joan of Arc was burned at the stake.  Rouen is incredibly charming as well, and we had the good fortune of meeting the owners of a vintage clothing store who recommended a restaurant for dinner.  I'll probably write a whole post about it… it was perfect.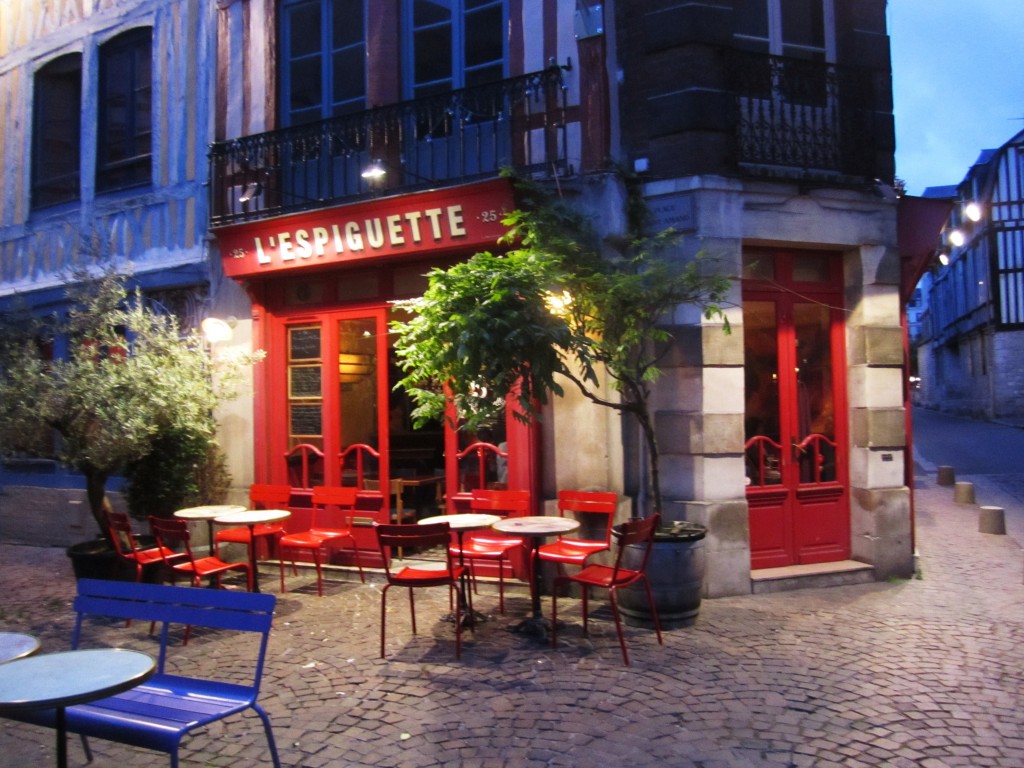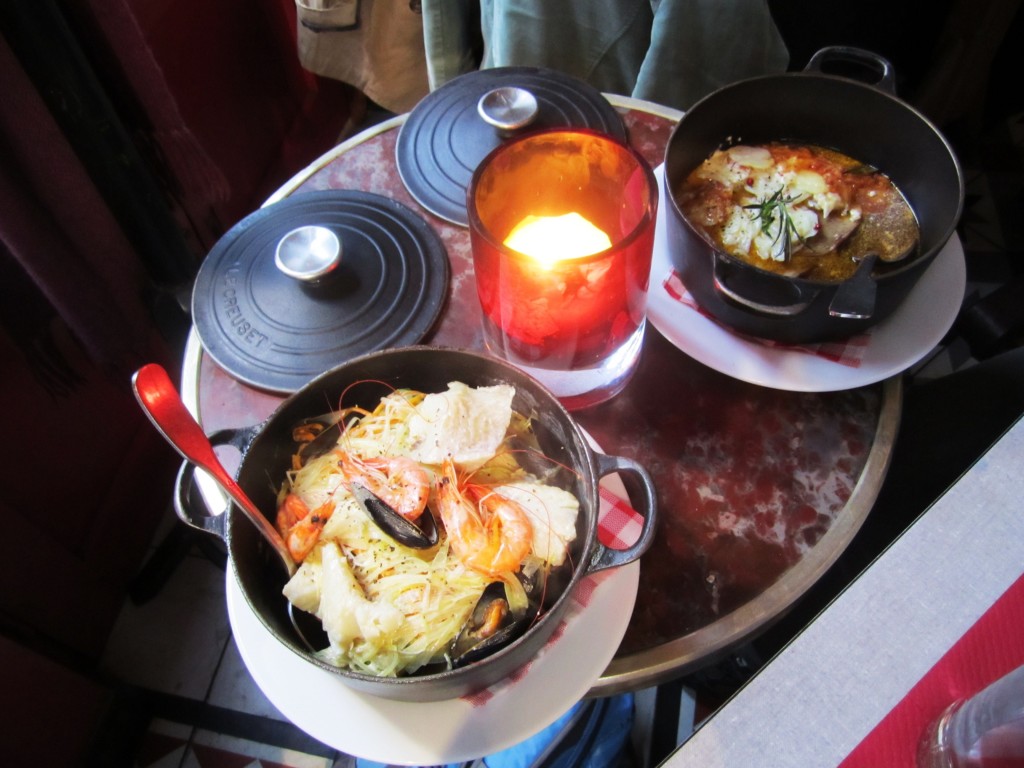 9. The next morning we were up bright and early and drove to the D-Day landing beaches in Normandy.  The American memorial at Omaha Beach is the most amazing memorial I have seen.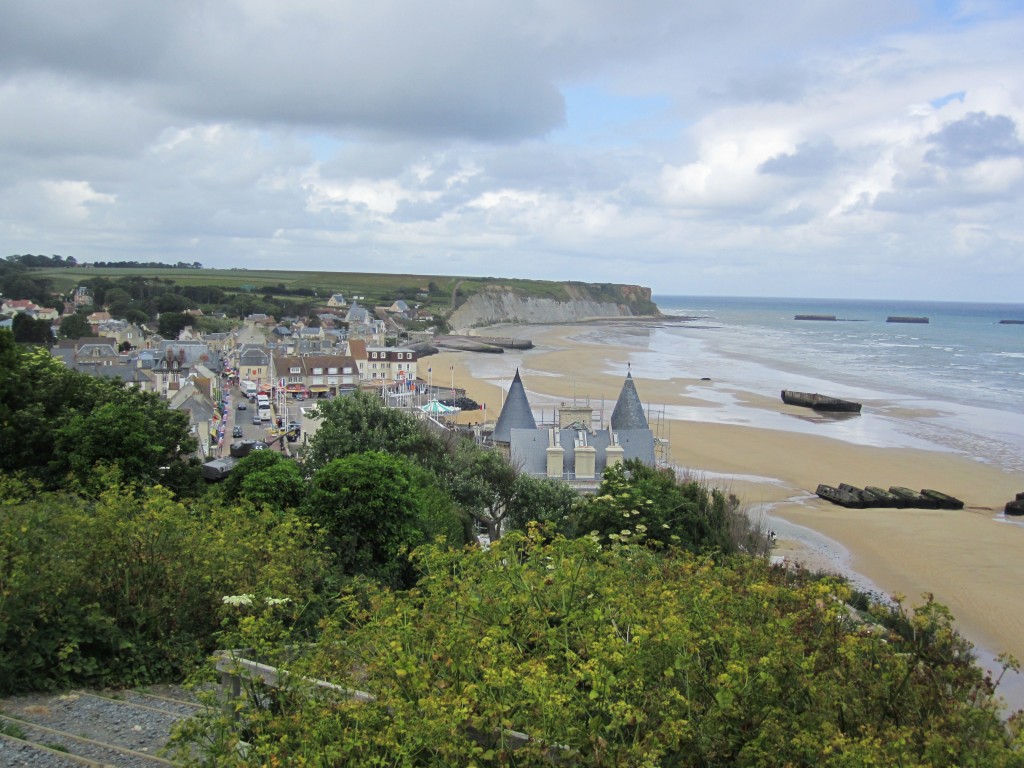 10. After Normandy, we drove down to Brittany to see Mont St. Michel.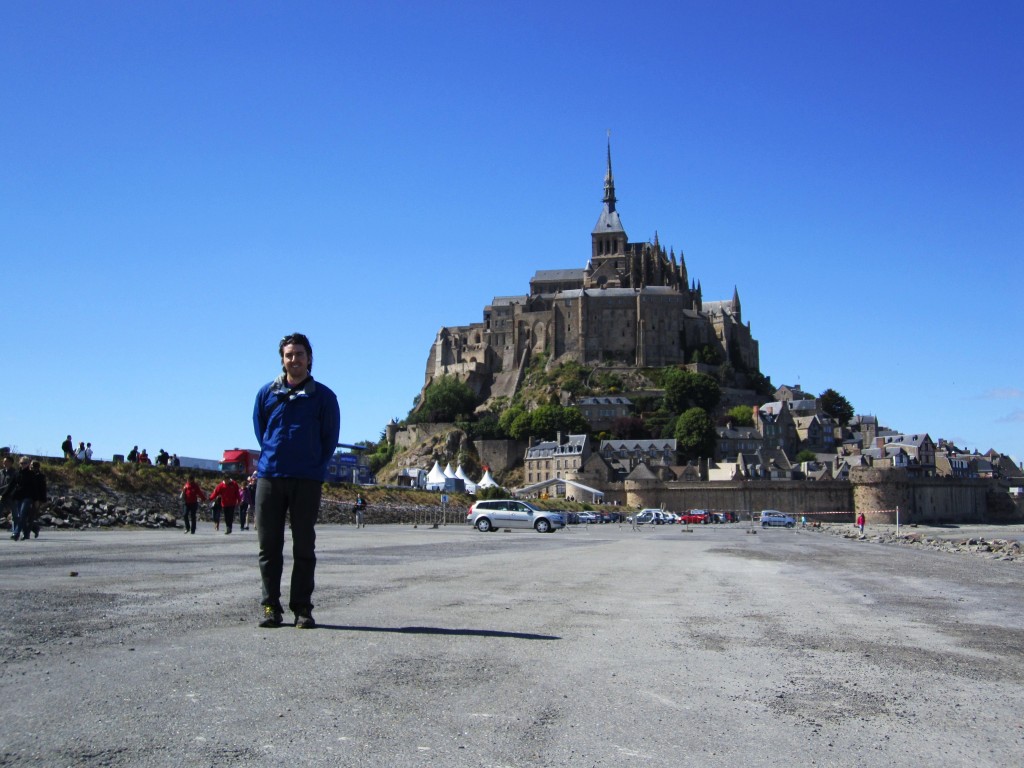 Tonight we drove most of the way to Bordeaux, where we will spend the next few days.  We stopped in a random city called Niantes and plan to eat an early lunch in Cognac tomorrow before heading south again.
That's all for now!