Posts Tagged 'France'
June 3rd, 2011 | Rachel
Just a quick update on what we've been doing.
After our tour of northwest France, we headed south to spend some time amongst the grape vines.  We spent the first night in the city of Bordeaux.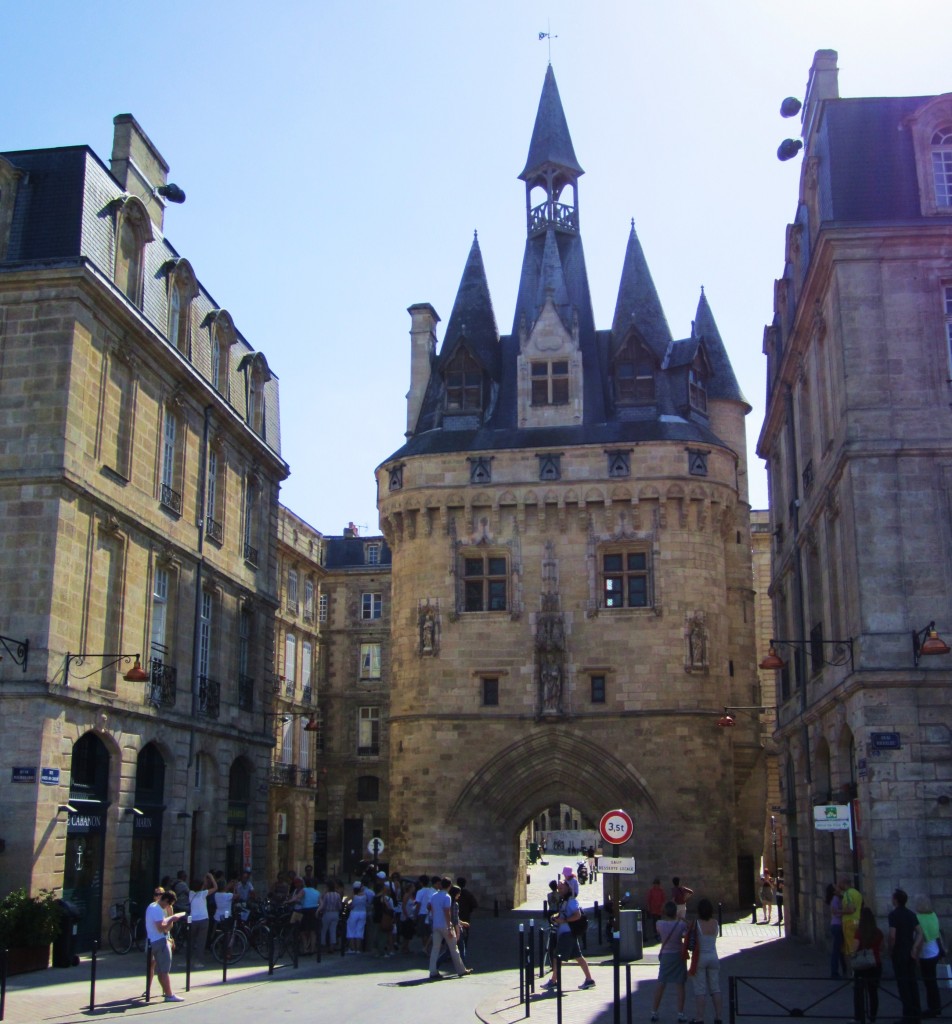 Somehow I ended up on a date with Justin Bieber.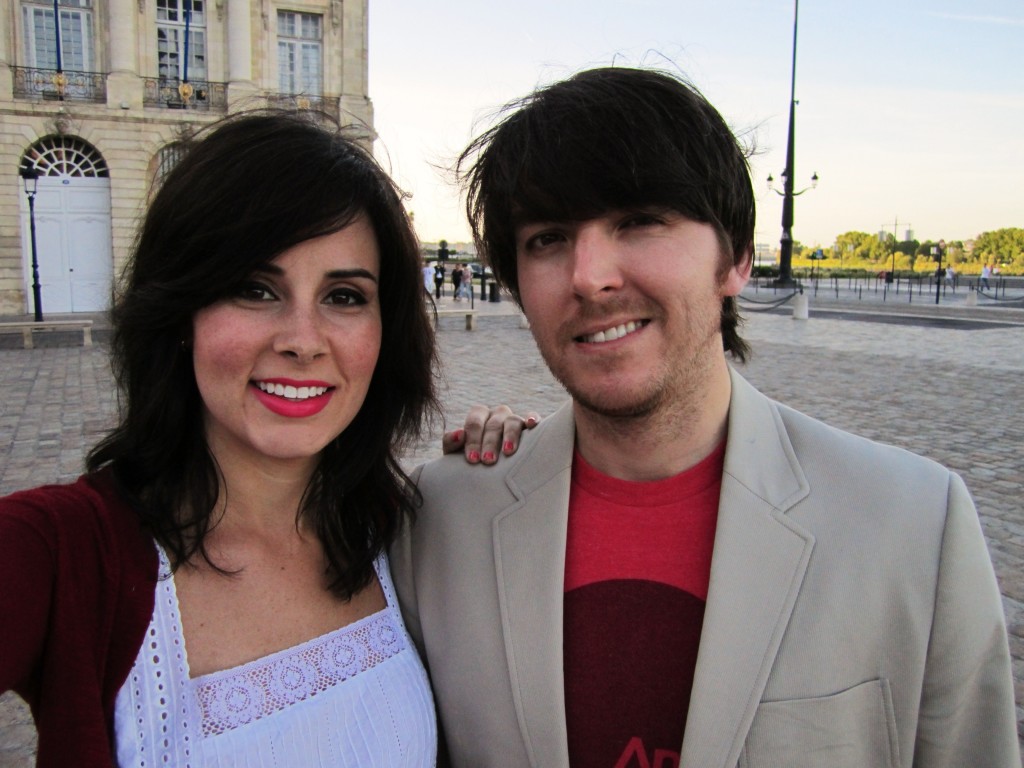 I learned that the French put butter on their oysters… and have bars with automatic wine dispensers.
The next day we went to a large flea market in the middle of the city.  We found the honey badger, but he doesn't care.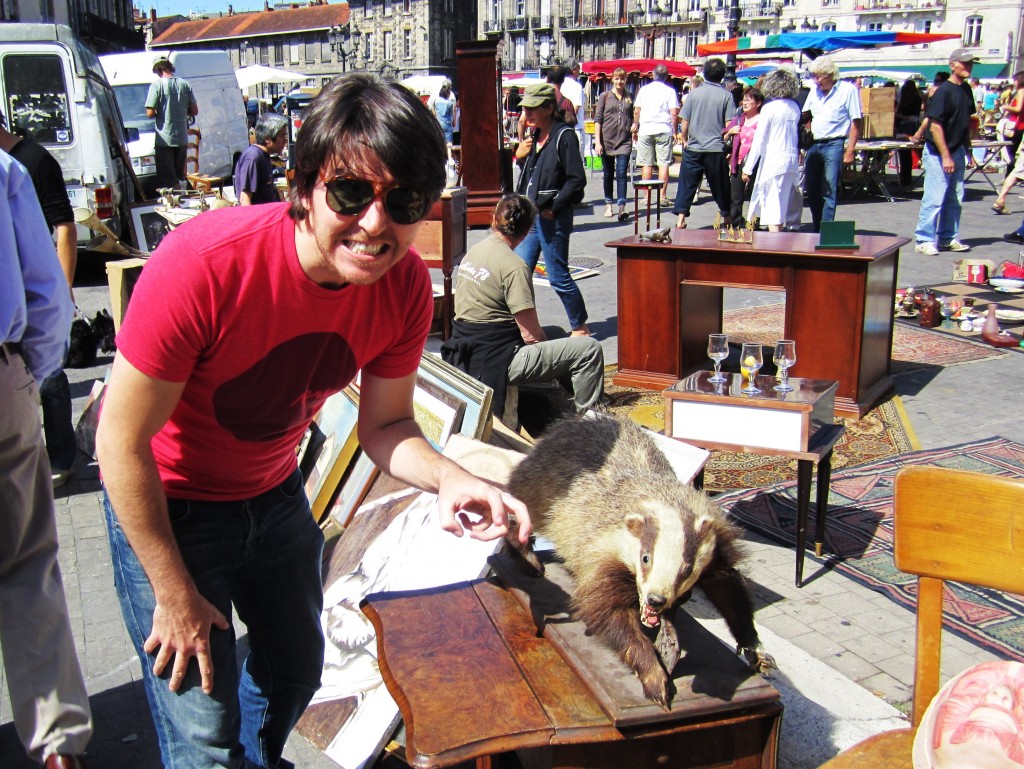 The main event, of course, was the wine.  We spend two days driving around St. Emilion and Medoc, touring wineries, and drinking wine.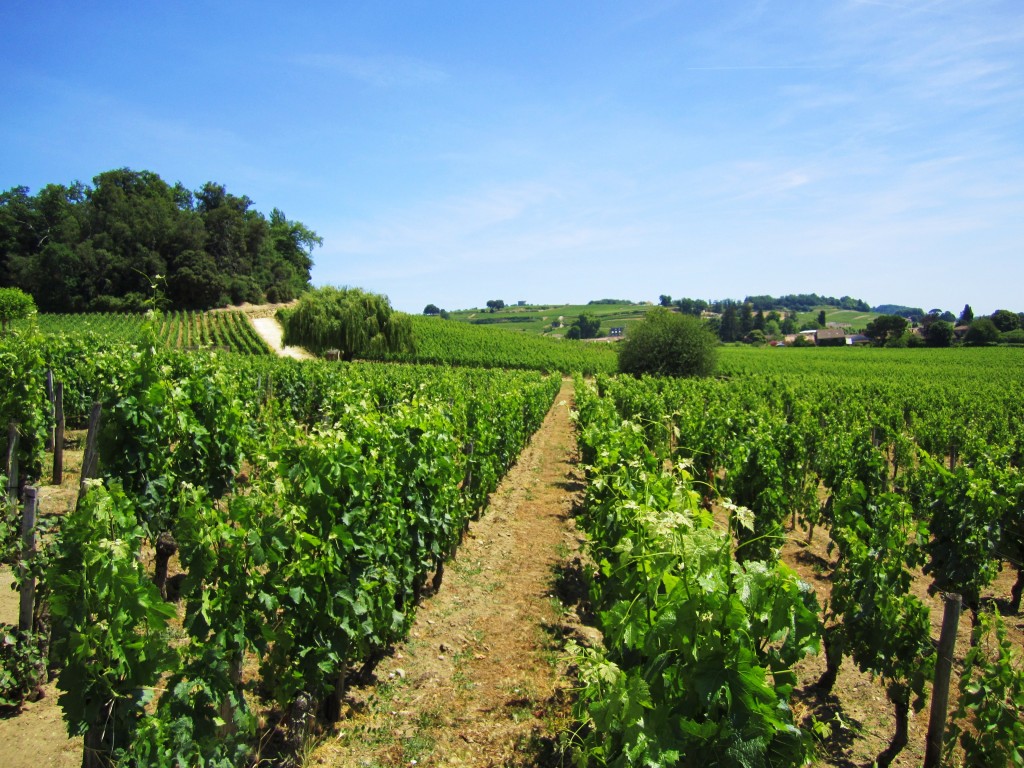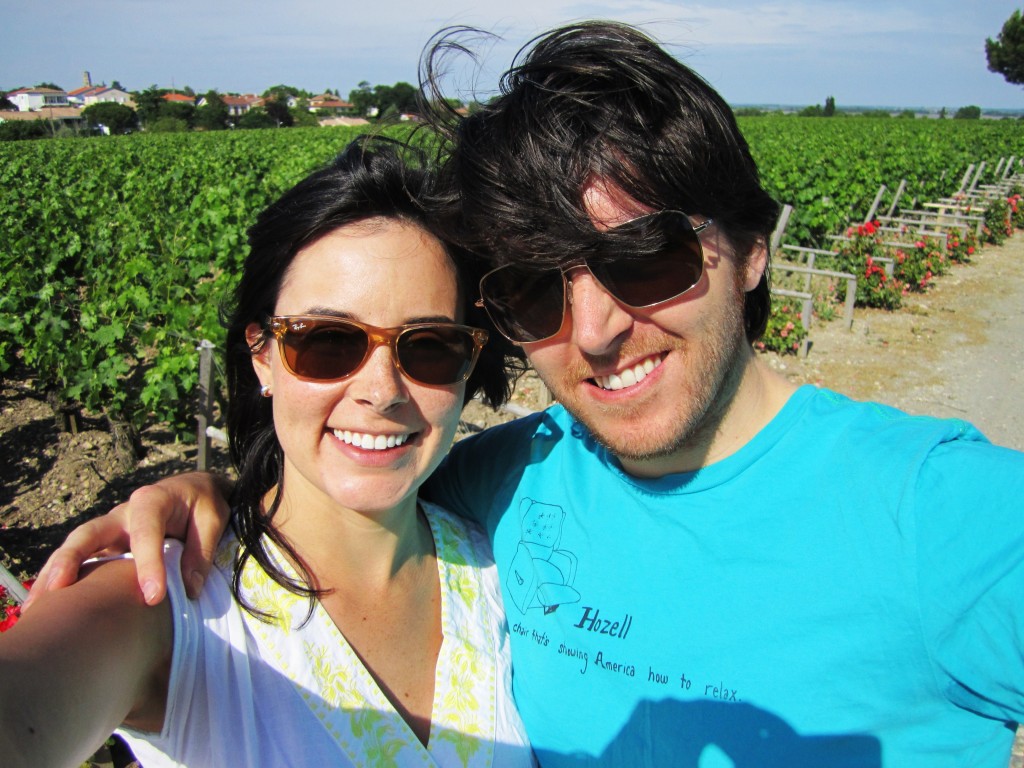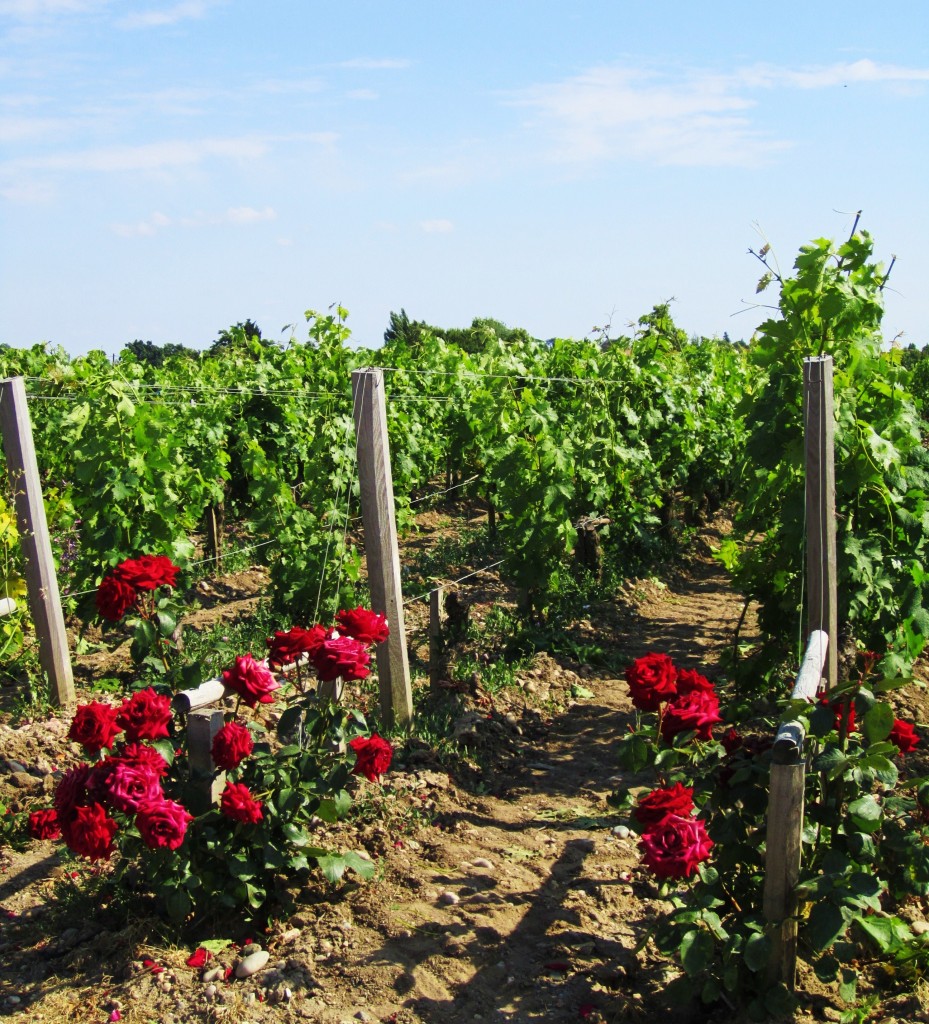 As a special treat, May 30 was Steve's birthday.  We celebrated by visiting two wineries and eating lunch and dinner at two particularly delicious restaurants.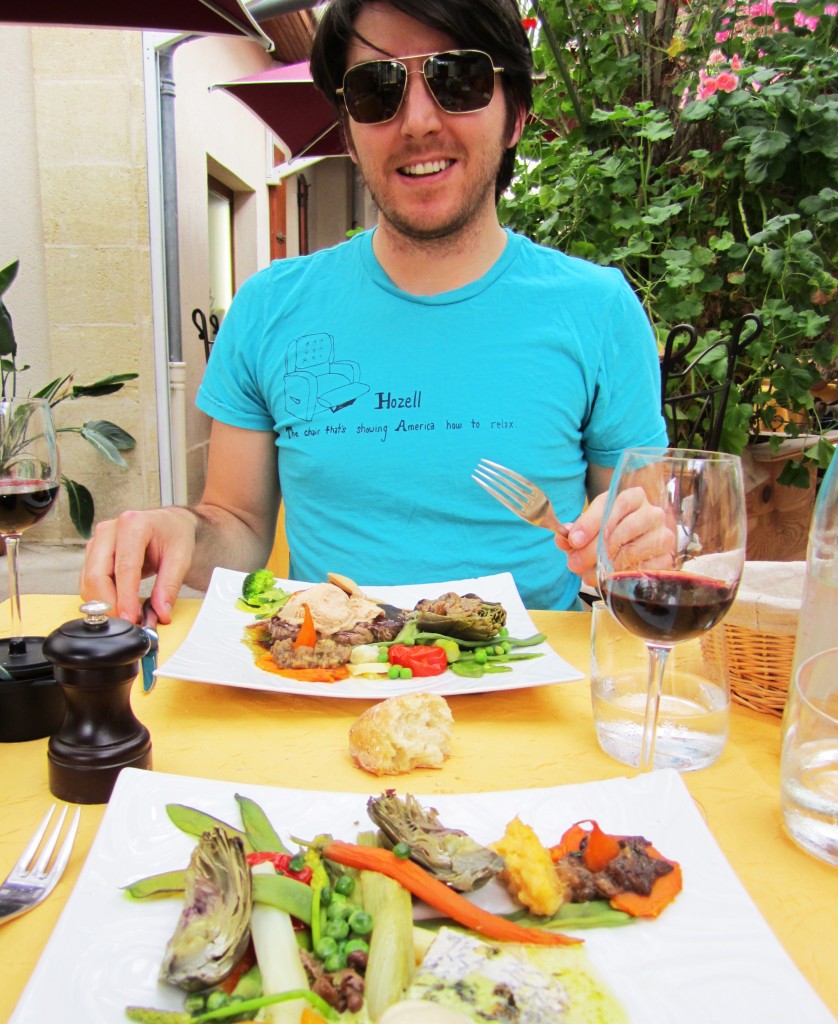 Stay tuned for more!
May 16th, 2011 | Guest Blogger
In honor of my own road trip through France starting next week (!!!), today's guest blogger takes us on a drive to the Mediterranean.

Joanne Mathews, a UK native, has lived in France for three years.  Joanne is the co-owner of a photographic tour company called Escape2France.  Joanne and her husband, Peter, also own La Calade, a bed and breakfast located on the outskirts of a Corbieres wine-growing village in South France.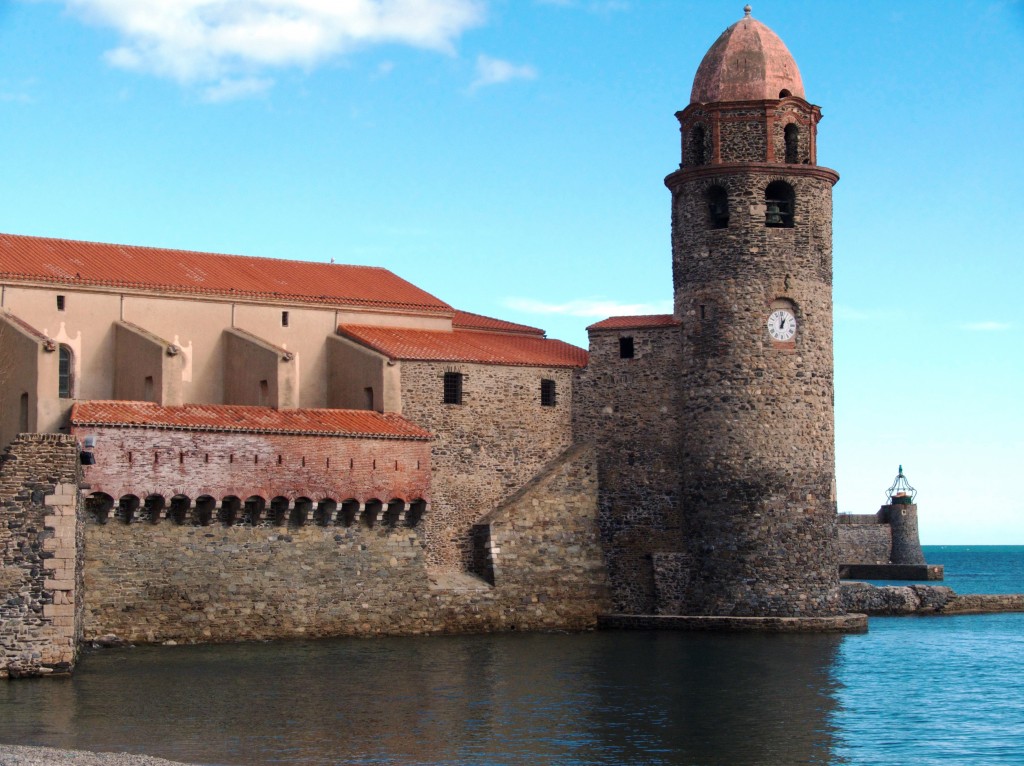 This beautiful area, from where Escape2France conduct all its France-based photographic tours, sits, geographically-speaking, alongside the Mediterranean coastline between the port of Marseille and the Spanish border. Having been subjected to a recent name change, we are now to be known as Sud de France rather than Languedoc-Roussillon – a simplification that will not be popular locally. Ah, the universal dislike of change!
The other half of the French Mediterranean coastline comprises Provence-Cote D'Azur, which sits between Marseille and the Italian border. Sud de France, saturated as it is in history and awash with chateaux and vineyards, also incorporates the foothills of the Pyrenees and through it all ambles deep gushing river gorges, colourful market towns, hovering birds of prey, slinky Pyrenean lynx hunting the wild boar and alongside it all, isolated and beautiful villages, each one built on a rising, almost nipple-like rock, topped with a chateau and a church, bells clanging regularly across the red tuille roofs.
Because of this stunning scenery, the region (whatever its name!) makes an excellent base for photographic tours and holidays with its undulating scenery and the dreadful history of the Cathars to absorb. Briefly, in the 13th century the church of Rome ruthlessly put down heretics and sects such as the Cathars who threatened their authority and financial stability. The church, with the strong support of the Kings of France, disbanded and persecuted the Templars and outright murdered the Cathars, who had sought refuge in a series of chateaux and towers along the Pyrenees.
However, today, the Cathar and Templar crosses are proudly displayed on the flags of the region. The local people, who don't consider themselves to be French but the d'Oc, are typically Mediterranean – friendly, chaotic and noisy – and, of course, everywhere, the superb quality wines produced in this, the largest vineyard in the world.
It's the start of springtime here in the Sud de France. Searching for inspiration, I decide to take the short road-trip to the coast. On the drive down to the favoured wine chateau – Château Rouquette sur Mer on the Massif de la Clape – a wine-growing area sited on a small cliff-faced mountain separating Narbonne from the Mediterranean Sea – I have my "plastique" wine container in one hand – and in the other, my camera.
All around, the mimosa is flowering – clear splashes of yellow against the wintery sunlight but most exhilarating of all, when I approach the Mediterranean Sea, are the colours of the sky. I have only ever seen such blues in the work of painters who flock to this coast for the intensity of the light. The deepest blues are high above me, the palest near the horizon, with every brilliantly reflected variation pulled in different directions across the water by the breezes and the currents. Such light can mesmerise – you feel pulled towards the sea, clutching your camera and feeling slightly breathless about these, the first truly possible outdoor shots of the year. Pink almond blossom illuminates the vineyards which are otherwise empty of colour and which appear slightly drab against the beautiful, newly emerging hedgerow greens.
I'm in a hurry – I'm afraid the scene will vanish if I don't catch it soon. But then one change in the wind direction, one cloud – everything will be altered, will have disappeared before the shot is in the bag!
As I drive over la Clape, I realise the windscreen is spattering – the rain is falling. This is one of the driest parts of France – less than 50 cms of rain each year – and virtually all of it in November and March. Recent descriptions of our weather in springtime include "you know the Mediterranean weather in the spring – up and down, like the mood of the people ……" a true to life description of everything Mediterranean.
I look out over the vineyards to my left – their sheltered situation meaning that even so early in spring, there is the merest hint of a green wash to the vines. The sun has encouraged a few buds to burst forth, whilst the edges of the fields are carpeted in deep-purple and pale lemon – hundreds of heavy headed Iris flowers peering at the sun, planted throughout the generations by vineyard owners, who consider the Iris their symbol, always giving a pictorial feeling that Easter has arrived early. Looking watery, the combination of sun and rain has produced a rainbow of course. More Mediterranean magic!
I take my photographs, fill my "plastique" and I drift away to the étangs, a string of lakes which sit along the Mediterranean shoreline and which, in the springtime, attract large quantities of migrating birds – pale, watery colours wash over this inland sea combined with pink flamingos, standing one-legged in the water – and I consider a summer full of light and sunshine. Always a hot summer, filled with photographers, summer food and wine, tours around the castles, chateaux and vineyards – and conclude that such idyllic times are there to be shared.
Come and join us! Follow the Escape2France link for further details of our summer tours.
– Joanne Mathews

April 11th, 2011 | Guest Blogger
This is the first of hopefully many guest posts.  My friend Lisa recently traveled to Savoie, and she kindly agreed to shared some of her beautiful pictures.  If you would like to write about something or share some pictures, email me at rachel@idratherbeinfrance.com.  ~ Rachel
Last summer, I had the opportunity to visit the Savoie, which is in the Rhône-Alpes region of France and about four hours outside Paris. Upon arriving in the small town of Saint-Pierre-d'Albigny, I was immediately greeted by natural beauty–snow-capped mountains, lakes, waterfalls, fir trees, birds– and felt like I was on a set for "The Sound of Music." On my first day, I hiked up to the Chateau de Miolans, castle ruins from the Twelfth Century that later served as a prison, the most famous of whose convicts was the Marquis de Sade.
On later days, I enjoyed sunbathing at a natural lake, exploring the quaint town, and enjoying many of the locally-produced wines, which were a steal at € 2-4 a glass. Wine production is a large part of the agriculture of the region. Savoie wines are made from grape varietals that are rare elsewhere and best enjoyed young.
I also took a day trip to Annecy, in the Haute-Savoie. This scenic city offered a perfect blend of natural beauty with urban delights.
There is great shopping in Annency (I did some serious damage), including well known chains as well as independent shops, and abundance of aesthetically pleasing food, whether sold in patisseries or at a farmer's market.
You can also take out a paddle boat on Lake Annency.
Should you find yourself in the Savoie, I highly recommend visiting an Intermarche, which features the ingenious product Porteval=wine in juice boxes, which makes a great treat for the long trip home.
A bientot!
~ Lisa D.
April 7th, 2011 | Rachel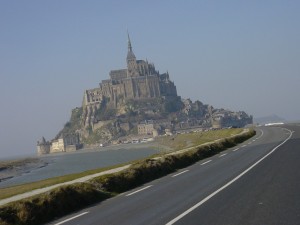 I was digging through my e-archives and came across the photos from my first trip to France.  It was a week in Paris, of course, and I was a college sophomore at the time and hadn't yet taken the photojournalism class that taught me how to take a proper photo.
Honestly, I don't have any strong memories of this visit.  I was with a college church group of sorts and had spent the three months prior studying at Oxford University in Oxford, England with a political science program.  That was the semester my eyes were opened and my political and religious viewpoints shifted dramatically.  In light of that, one week in Paris at the end of my program was relatively insignificant.  Sorry, Paris.
I do remember that the week I was in Paris was the same week the United States started bombing Iraq, so all of our plans involving evangelizing the many college campuses in Paris were abruptly canceled.  On top of that, some sort of poison was discovered in the subway, so our mode of transportation was limited.
I remember liking how the city felt small and a little dirty, in a good way.   It had a completely different feel from London (or any other European city, for that matter, but at the time my limited experiences involved London, Edinburgh and Vienna).  I've always thought of London as grandiose and somewhat sterile.
Another vivid memory involves my first crepe, purchased from a street vendor.  It was filled with butter and Nutella, and it actually changed my life.
The highlight of the week was a day trip out to Mont Saint Michel.  This tidal island has been the home to an evolving monastery and town for a thousand years.  The monastery grows out of the top of the steep hill and the town wraps around the bottom.  When I was there, we drove to the island by a land bridge.  Wikipedia now tells me the land bridge has been removed and Mont Saint Michel is officially an island again.  Visitors must enter the island via shuttles until the construction of an actual bridge is completed.
My boyfriend hasn't yet experienced Mont Saint Michel, so I am hoping to make it a part of our upcoming trip to France this summer.  It would be interesting to see it again now that I am a seasoned traveler.
Here are some random (and admittedly not very good) photos from the trip.  Perhaps you can help me identify them:
View from the Eiffel Tower and the Arc De Triomphe
Two universities in Paris
Entrance to the Louvre and La Sainte Chapelle
Notre Dame
Group shots at Mont Saint Michel
Man feeding birds in front of Notre Dame and the Eiffel Tower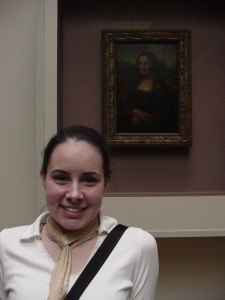 Me during my awkward college years
I still wear the scarf from that last photo, so at least something has stayed with me.  Stay tuned for the tale of a more memorable second trip to Paris with my grandmother, as well as the story of that one time I ended up in Strasbourg for the start of the Tour de France.
So, what about you?  How was your first trip to France?
March 23rd, 2011 | Rachel
Ever since I started this blog (three whole days ago), I've been thinking about what I would think of a blog created by someone living in France — or anywhere else, really — about their dream of moving to the U.S. and their obsession with American culture.  I would probably find it to be rather silly.  With that in mind, I assure you that I'm not going to simply list French things I like… a post on crepes, a post on Monet, a post on some other French cliche.
On the other hand, I live in New York City, and I am sure there are many people out there who fantasize about living here.  Maybe someone even writes a blog about it.  If you happen to be that person, 1.) I'd love to hear about it, and 2.) I've been here three years and I agree that New York City is dream- and blog-worthy.
Today I cashed in on a promised Christmas present of a cookbook and will soon receive a copy of Mastering the Art of French Cooking.  Although Julia Childs was not French and although Slate thinks I can't handle it, I hope I am advanced enough in my cooking skills to at least cook up a pot of  boeuf bourguignon.