Archive for the 'What's this all about?' Category
April 2nd, 2013 | Rachel
Wow, is it April already? I'm sorry, I know I have been neglecting you.
It's been a weird time for me the past couple of months. I officially announced my new business and celebrated my 30th birthday at the end of January and then took the California bar exam (again) at the end of February. I won't even pretend to predict how I did because I thought I did just fine last time, but I'm comfortable with my performance. I won't find out the results until mid-May, and I'll be two busy slingin' fried chicken by then to care too much (which is a lie, I will inevitably care a lot while pretending not to). Then last month I had the mixed experience of breaking up with my boyfriend and moving to a new city. Despite this being my personal blog, I'm not going to say anything else about the former, but I will speak at length about the latter.
Yes, I am now a resident of the beautiful Sonoma, California!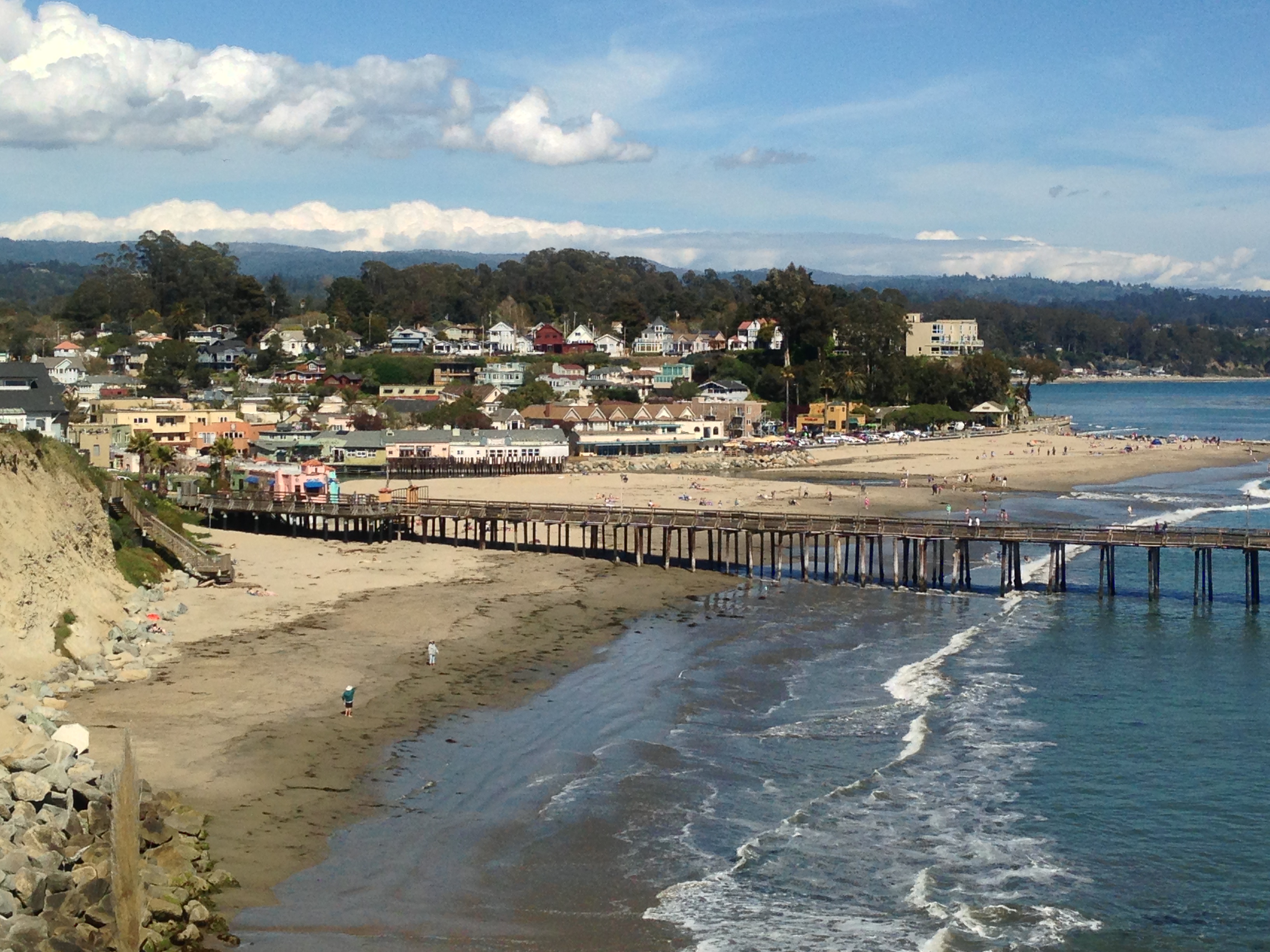 Farewell to the prettiest town on the Monterey Bay: Capitola, California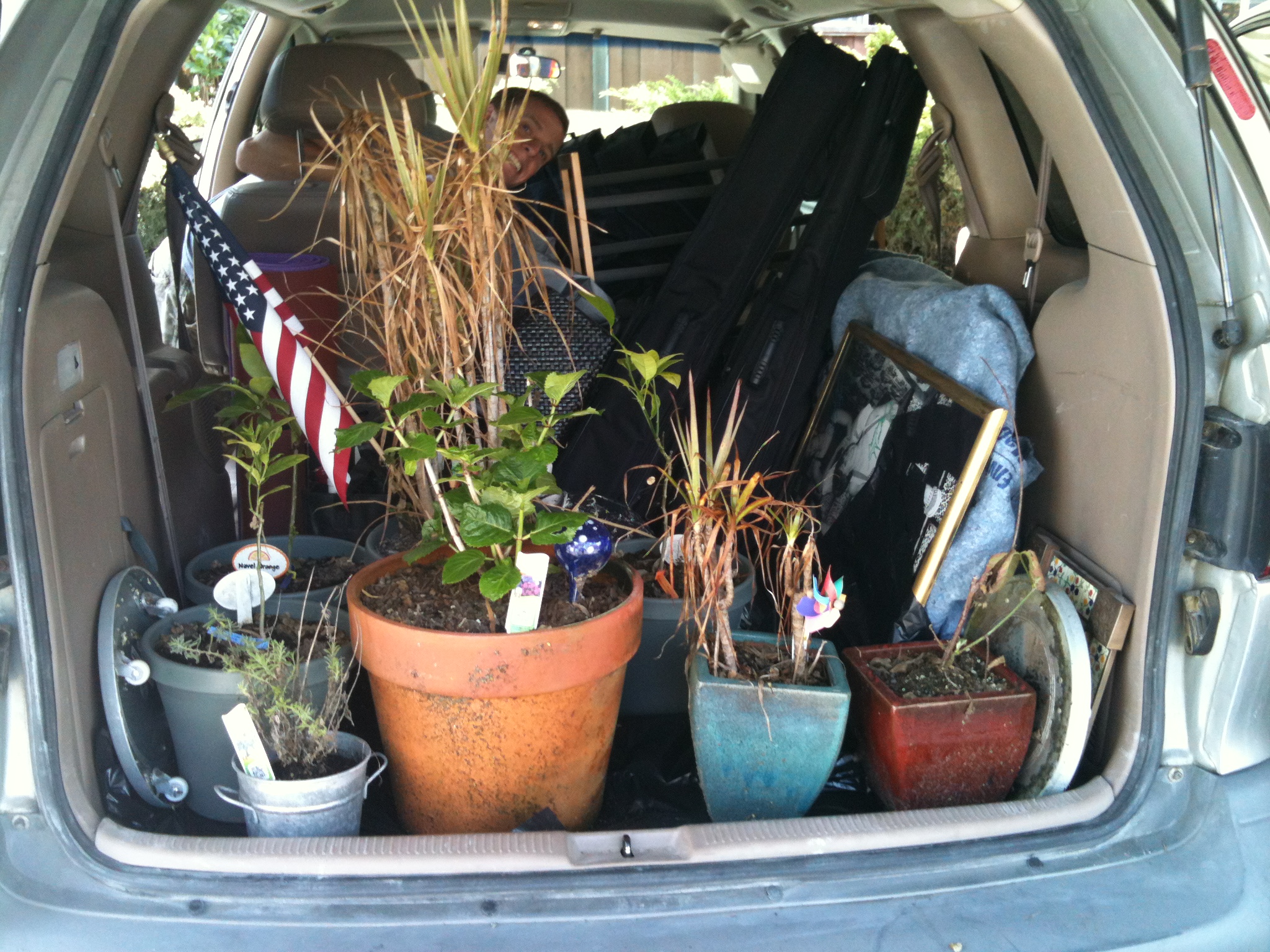 My plant babies are all packed up and ready to go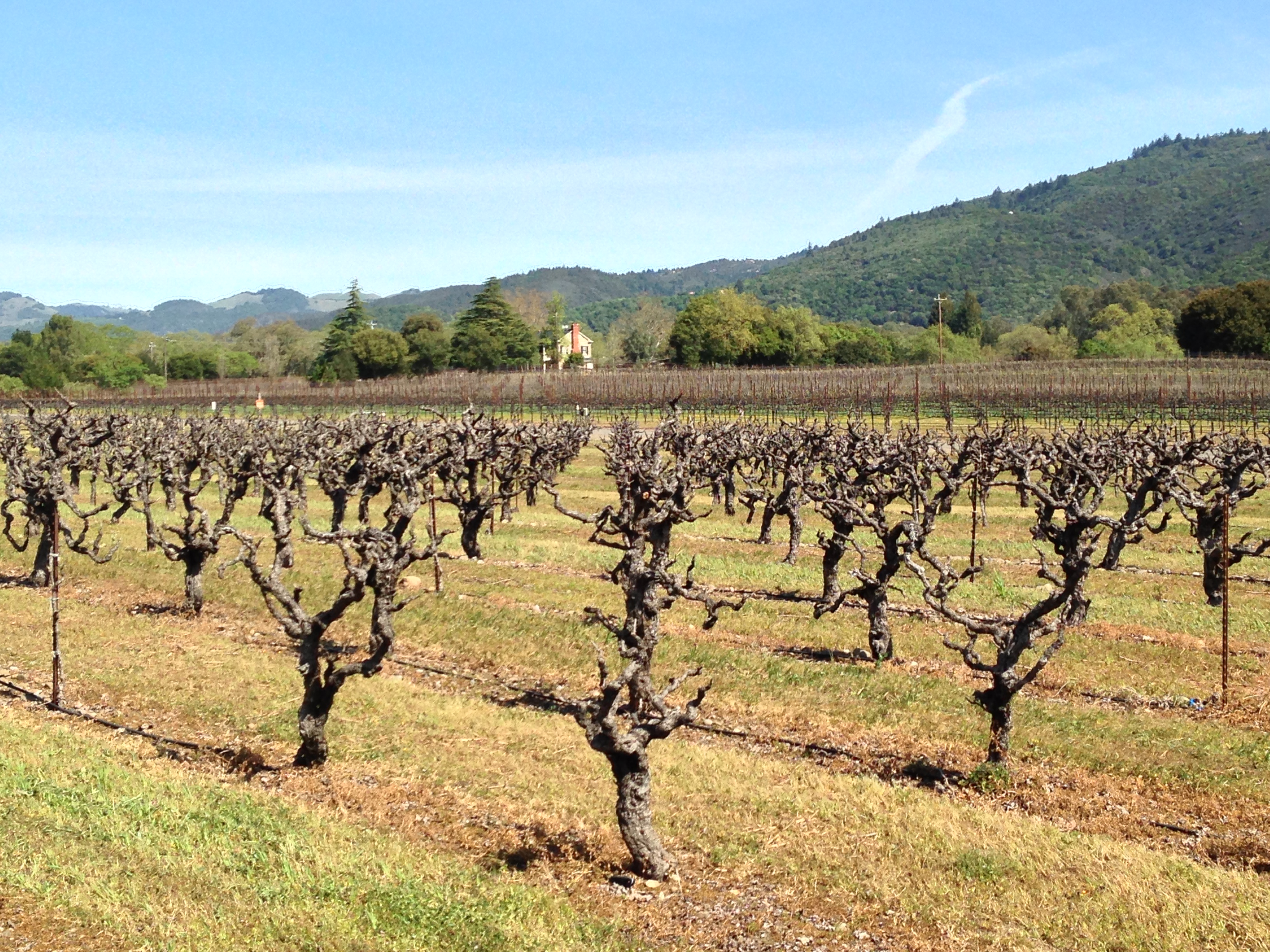 Hello, Sonoma!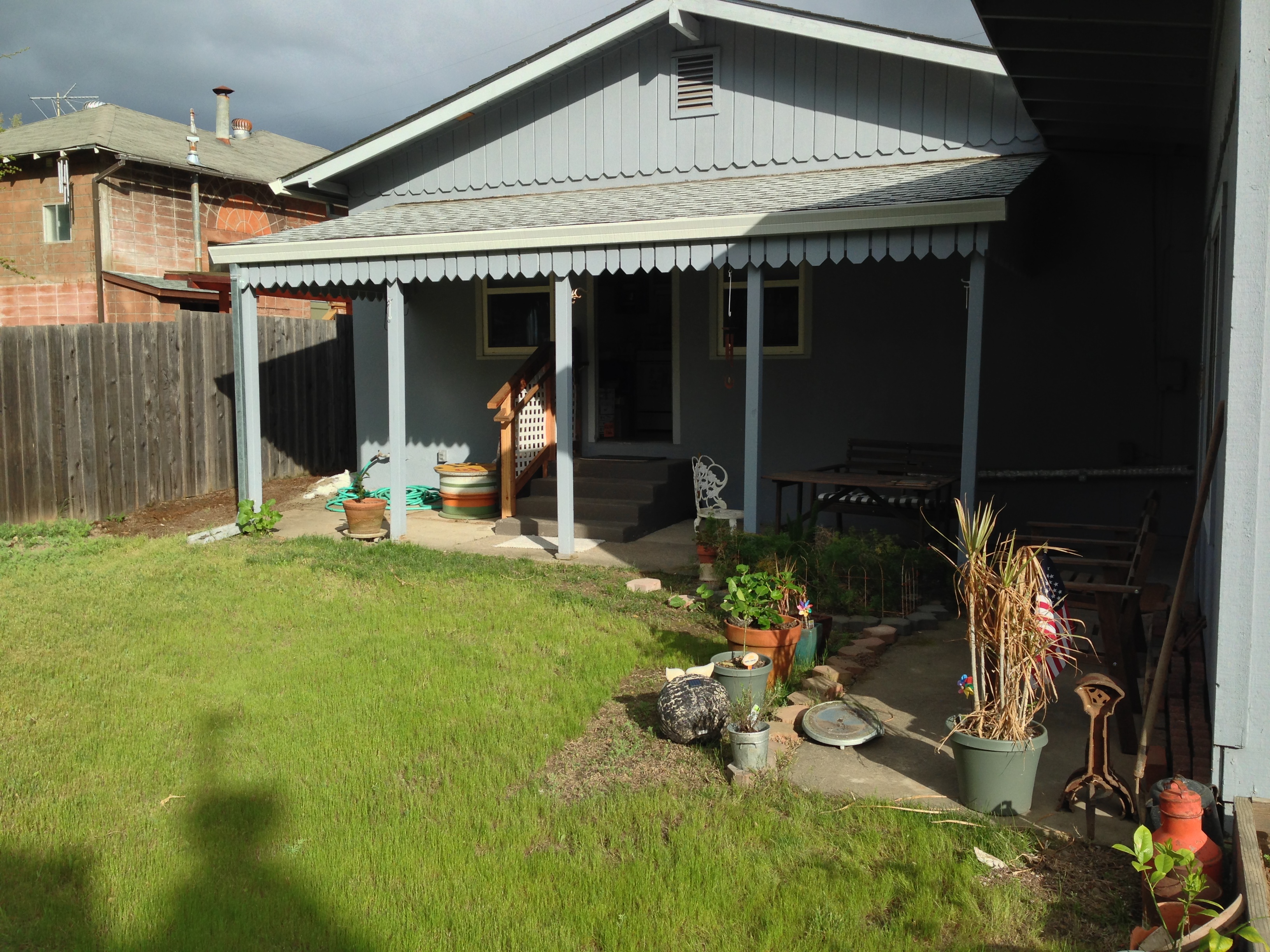 A sneak peak at my new house complete with an awesome backyard!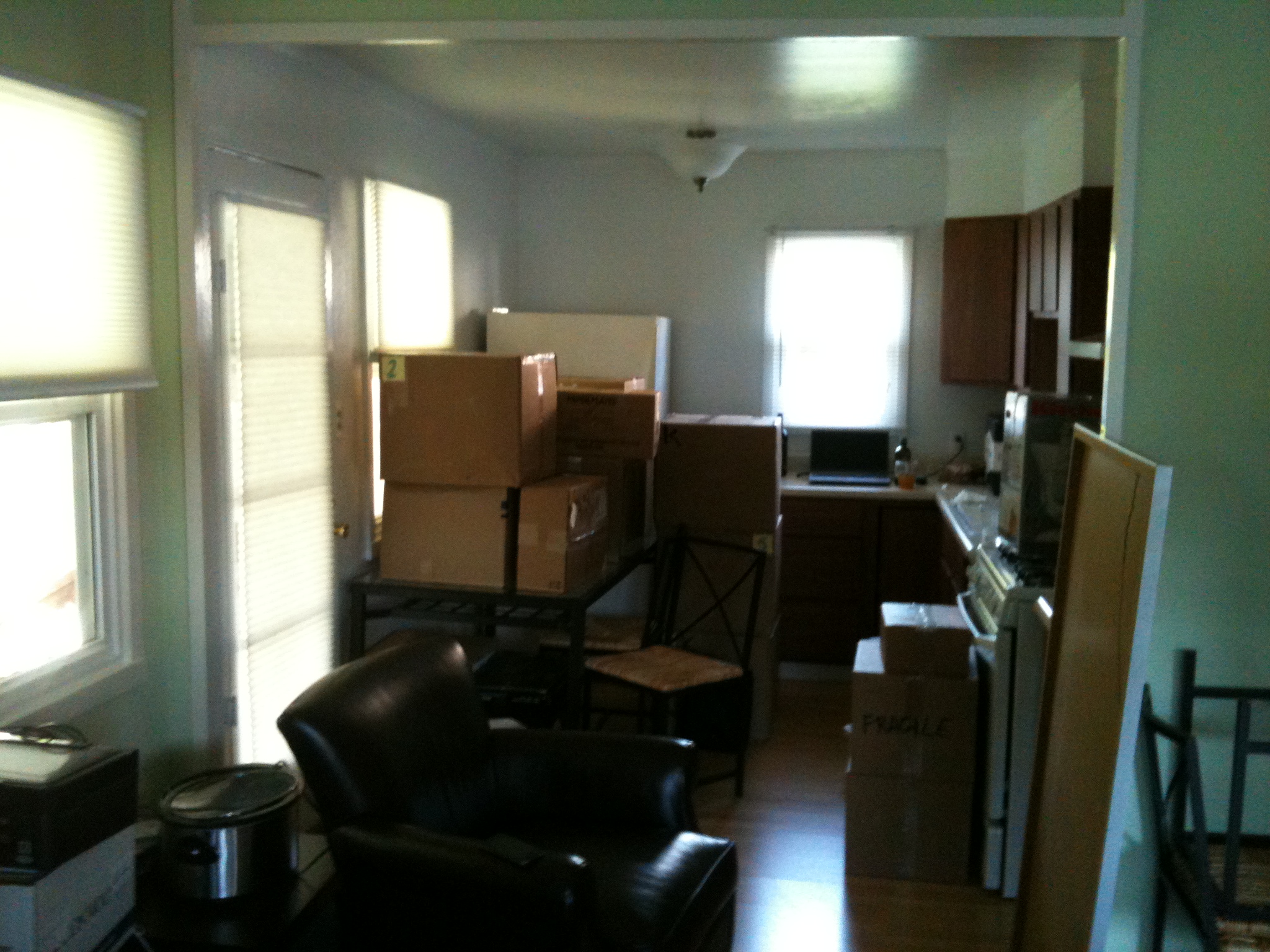 Oy, lots to unpack
In case you are late to the show, the reason I left a perfectly delightful coastal town on the central coast of California is that my business partner, Arthur, and I realized that Sonoma County would be a much better place to launch our food business. I was just past the one-year mark in Santa Cruz County when I left, so it was definitely bittersweet. I've always thought it takes a solid year to really feel like you live somewhere, and the past year was no exception. The thought of having to wait another year to start to feel like I finally belong somewhere again is a little tiresome.
Nonetheless, here I am, and both the business and I will be better off because of it.
I moved into a tiny house in the tiny census-designated area of Boyes Hot Springs. The house was built in the 1940s close to the shipyards on the bay but was later moved to this area. The whole neighborhood is made up of those cute, old houses. To complete the whole Mayberry-feel, I don't even get mail service and had to get a post office box, which is within walking distance. In fact, I think I could get by with just a bicycle quite easily.
Arthur is now my roommate. His plan is to grow the business enough to get him back to San Francisco, although I can tell he appreciates the small-town life more than he thought he would. Its always interesting to live with a new person, and Arthur is no exception. Drawing the line between business and personal life is going to be tricky since we'll both be working so hard and in close proximity, but we are trying to keep the business talk to formally scheduled meetings, most of which have occurred at the coffee shop down the street. Personally, I am trying to be more intentional with my personal time by engaging in certain hobbies, including cycling, gardening, and playing the guitar. I'm still wondering if I'll ever meet anyone in this town who is my age. The predominant demographics in Sonoma are families and retirees. There's not a lot going on job-wise for the young professional crowd.
On the business front, things are getting really exciting. We have been working with a graphic designer the past month or so to develop a logo and a design scheme. We made the final decision today, so I'll be introducing all of that pretty soon. We battled the state for a couple of months to get a limited liability corporation application processed and finally prevailed. Right now I am working on the dozen or so other permits and certificates we will need. We're also working with a bank and a lender to get a loan to purchase a food truck, and we are trying to get a commercial kitchen nailed down this week so we can work on our recipes and procedures and do a few catering gigs later this month. On top of that, we're also figuring out the content for the website and are in communications with several local farms regarding our ingredients. Yeah, its an exciting and busy time. Over a semi-celebratory dinner of Mexican beer, tacos, and enchiladas, Arthur and I were discussing how it was hard to feel like we are accomplishing anything because the to-do is growing a lot faster than we are crossing things off. Arthur says it was a sign we were doing something right.
I had been wanting to write an update on this blog for a few weeks now but couldn't decide what to write about. I was finally inspired to sit down and write this post after I read this article about living by "default":
So much of our lives consists of conditions we've fallen into. We gravitate unwittingly to what works in the short term, in terms of what to do for work and what crowd to run with. There's nothing wrong with living from defaults, necessarily, but think about it: what are the odds that the defaults delivered to you by happenstance are anywhere close to what's really optimal for you?
In other words, we seldom consciously decide how we're going to live our lives. We just end up living certain ways.
In all likelihood, what you've inherited is nowhere near what's best for you. Chances are very slight that there isn't a drastically better neighborhood for you out there, a more kindred circle of peers, a much better line of work, and a much more rewarding way to go about your day than the way you do. Your level of fulfillment and sense of peace with the world depend on how well-matched your values are to the life you're actually living. There's no reason to believe they'll match well by accident.
I'd rather be in France. started when I realized I wasn't living the life I wanted to live. I went to law school out of academic curiosity and sort of fell into a pretty good job at a large law firm in New York City. It was not a "bad" life by any stretch of the word. I made a lot of money, lived in the greatest city in the universe, met tons of brilliant and talented people, and garnered a lot of undue respect due to my job title. Still, it all happened as a default and not as a choice. Today I remembered a conversation I had with a law school classmate after I decided to move to France and open a bed and breakfast. She responded by saying she had been waiting to hear what I was really going to do with my life. I guess I had been waiting too.
I found it interesting that the writer of that article mentions the lack of conscious choice as to where one lives. That is something I have explored myself and has been a recent topic of conversation with friends. I'm not suggesting that everyone needs to move 3000 miles away to a city they only visited once and where they don't know a soul — only a crazy person would do that. However, I am suggesting that you should live where you live by choice. Similarly, you should do what you are doing by choice. Maybe you would choose the very occupation that you "fell into," but even recognizing that you had a choice and you made it can add a lot of meaning to your life. I had a therapist in New York who told me she always told her clients who complained about their jobs to start looking for a new job. Most of the time, they would realize that even though there were other options out there, they were already in the better situation. As a result, they were happier with their jobs even though nothing changed. The emotional and psychological difference between activity and passivity is pretty profound.
Anyway, I'm going to stop typing before I start going on a rampage, but I implore you to actively make choices.
January 31st, 2013 | Rachel
Well, we've made it to the final announcement! This one has been our most closely guarded secret for the last six months.
[If you are reading this in an email, you'll have to click in to see the graphic.]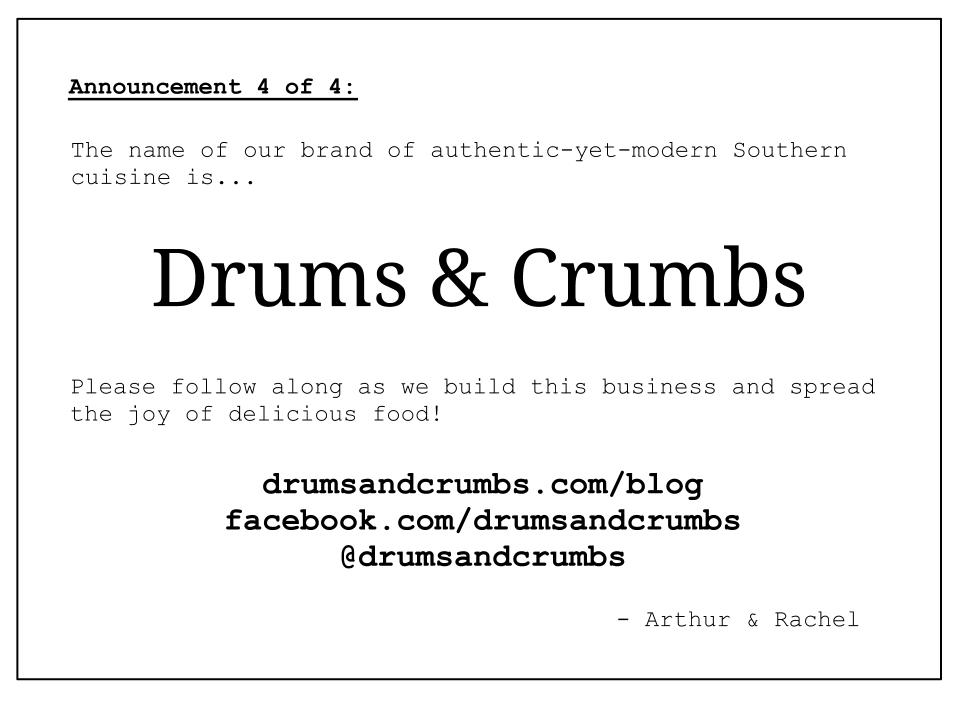 When the concept of the business was born, it was clear that it would be a meeting of Arthur's penchant for fried chicken with my love of baking. We wanted a name that would represent both of these things.
After brainstorming with some friends, we ended up with Drums & Crumbs, a short, fun and clear name of a food brand with two signature dishes: Southern-Style Chicken and Seasonal Fruit Cobbler. It will also have an assortment of other traditional sides and desserts.
Keep in mind that we are still at the beginning of our brand development. We wanted to share the name and the concept with you so that you can help us make some of the fun decisions along the way.
We are keeping a simple blog of our progress while our graphic designer and web developer are putting the real website together. We'll also post those sorts of updates on our Facebook page and on Twitter.
We are currently working on the logo and the design scheme (something we hope you all can help us narrow down when the time comes), so our pages will be looking a little colorless for the next month. All the more reason for you to keep checking in with us to see how things are coming along!
I'll still write about my perspective of the whole process on this blog, but drumsandcrumbs.com/blog will have more regular updates on how the business is coming together.
Thanks again for joining in on this adventure!
On a more personal note, I will always remember this day that we introduced Drums & Crumbs to the world, because today is also my 30th birthday. A very happy birthday, indeed :-)
January 30th, 2013 | Rachel
Before I get into the third big announcement, I want to thank everyone who has turned their attention to our enterprise this week. It's nice to know people are interested in what we are doing, and we certainly couldn't do it without so much support. So thank you :-)
And now for our third announcement: our first venture is going to be a mobile restaurant.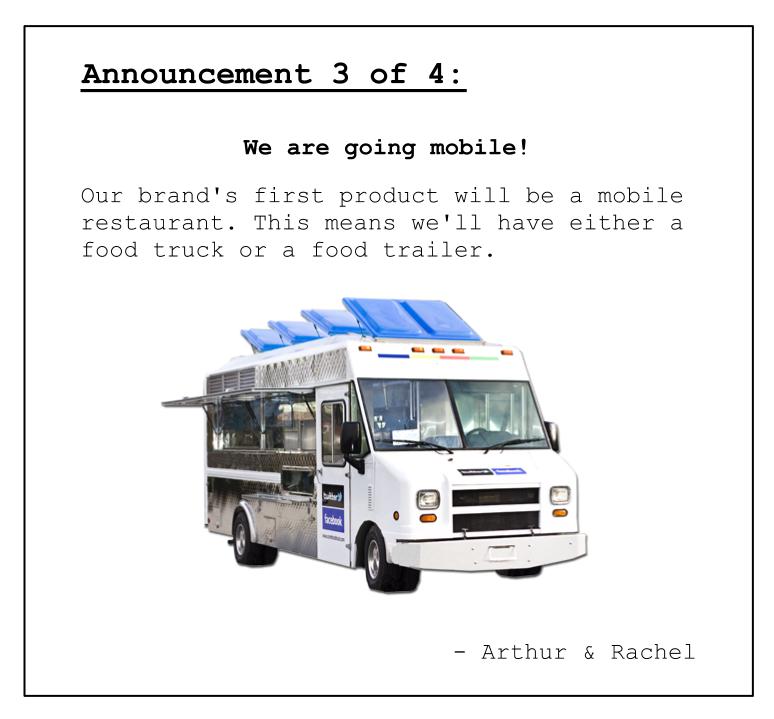 Arthur and I are trying to be a little bold with our new business, but we are also going to be practical. Opening a restaurant (a brick and mortar, if you will) requires a huge capital investment, and you only get one shot to find out if you are in the right market.
As you have probably noticed on a street near you, mobile food has had a huge surge in popularity in the last five years. Not only is it fun to eat gourmet fusion food out of a truck with a catchy name, its also more economical for both sides of the transaction. The business saves on overhead and can focus on a few specialties, and the savings is passed on to you (usually).
I don't think it is a coincidence that food trucks became so popular right as the economy was tanking. Money was tight, but culinary entrepreneurs still had great ideas to share, and customers still wanted to eat delicious, innovative food. Even now that things are picking up, people on both ends are still cautious with their funds.
I'm a lover of all food experiences, whether it is a gyro from a food cart or a five course dinner at a restaurant with a Michelin star. Although the price and the ambiance might vary drastically, the purity of ingredients and attention to detail doesn't have to.
I won't say too much about the projected plans for the brand except that there will be some bricks and mortar involved eventually, hopefully, but in the meantime we are really excited to explore the opportunities for a mobile restaurant in the Sonoma County and North San Francisco Bay area. We want to team up with wineries for regular and special events and will probably head up to Santa Rosa for the weekly lunch crowd. Once we make a name for ourselves, we want to join the San Francisco food trucks (who are super intimidating, by the way) for some of their events. And as I said in the last announcement, Petaluma is already putting itself on the foodie map, so we also would like to join forces with the breweries and other food businesses there.
Going the mobile route has its own set of challenges (many regulatory or political), but Arthur and I think we can handle it. Whether we can handle working in such a small space together without strangling each other, however, is another story.
January 28th, 2013 | Rachel
The second big announcement of the week is that Steve and I are going to have a change of scenery very soon.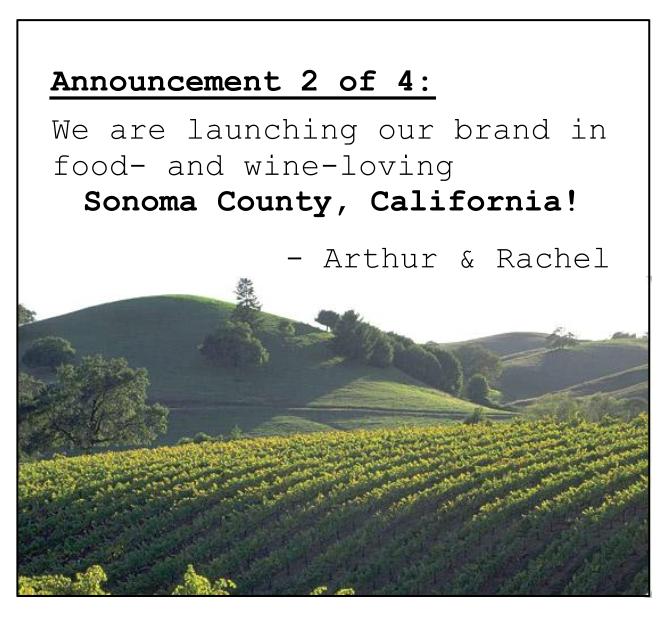 Although I have loved living in Capitola and Santa Cruz the past year, the truth is that there is a much more promising market two hours north of here. Sonoma Valley already attracts a large number of people who love good wine. We suspect that many of them also appreciate good food. When Arthur and I were on a scouting trip a couple of weeks ago, we had lunch at a successful California country restaurant located between Sonoma and Napa and found ourselves surrounded by young professionals from San Francisco who had driven up for the day to enjoy the scenery, wine, and a bite to eat.
Also in Sonoma County is another city, Petaluma, that is already the home to a number of breweries and other food-related companies. The sources of fresh ingredients are plentiful, and we will certainly benefit from being in a community of other culinary entrepreneurs.
And, of course, all of this is conveniently located less than an hour north of a few other cities within our sights, such as San Francisco, Berkley and Oakland.
A small number of you might remember that I originally had my heart set on living in French wine country, and it was a trip to Napa and Sonoma that made me decide to move to California instead. Once again, the vineyards are calling, and I look forward to my daily commute through the rolling hills of Sonoma County and the north end of San Francisco Bay. I also look forward to see you when you come and visit!
January 27th, 2013 | Rachel
The question I've been asked the most frequently in the past year is, "So… what exactly are you doing?"
Today, I will tell you.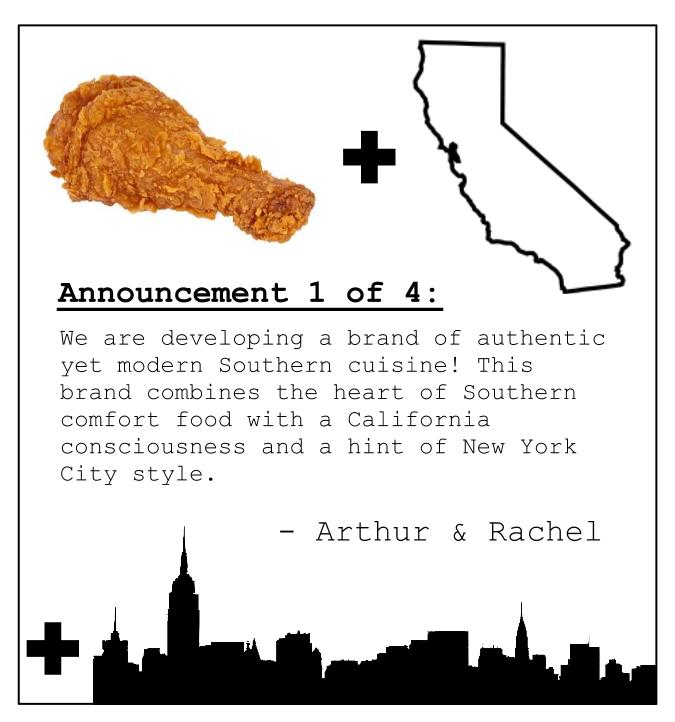 That's right. We are developing a brand of food businesses.
Arthur and I have designated ourselves missionaries for true Southern cooking (or maybe I chose that term, but you get the idea). Although there are a few food establishments in Northern California who purport to serve some sort of "country" food (Arthur and I have termed them "California country"), all seem to be based on generic, undefined caricatures. Indeed, when I mention the phrase "Southern cuisine," no one here seems to know what I am talking about.
In our business planning, we have been hard-pressed to find an existing food establishment that embodies the spirit that both Arthur and I recognize and value in authentic Southern cuisine. We see this void as an open door. Through this brand and the products it produces, we want to explore the roots of "comfort food" and demonstrate how much better this genre of cuisine can be when it is correctly and thoughtfully executed. Also, in joining the world of customer service, we hope to exemplify the truest form of "Southern hospitality."
Of course, we've decided to add a little twist to otherwise old favorites, and so we have committed ourselves to using all-natural (and organic where possible) ingredients from local sources. Further, in recognition of the city that imprinted itself into our hearts and brought us together, we are approaching the brand and the business from a decidedly New York City perspective (read: it is going to look amazing, and we are taking the behind-the-scenes business development pretty seriously).
I realize this might spark more questions than it answers, but please stay tuned for the rest of the announcements this week!