Archive for November, 2011
November 29th, 2011 | Rachel
Join me in the comments or on your own blog as I give thanks every day this month.
From preschool through law school, I feel blessed to have had a challenging yet balanced formal education.  I am thankful for all of the teachers who helped me along the way, particularly my AP government teacher, Jerry Willard, who is the reason I majored in political science as an undergrad, studied in Oxford through a political science program, took an international law class while at Oxford, loved that international law class so much I decided to go to law school, and went to law school at the University of North Carolina, his alma mater.
I believe equal access to education starting from a young age is essential in the fight against poverty, crime, drugs, and a host of other social ailments we have today.  I hope that one day (sooner than later) we will make primary and secondary education the political priority that it needs to be to keep our country socially healthy and globally competitive.
Thank you, formal education.
November 29th, 2011 | Rachel
Join me in the comments or on your own blog as I give thanks every day this month.
I'm thankful for all of my senses, but smell is something I've developed a whole new appreciation for since working at the bakery.
Sometimes I show up at work and the whole kitchen smells like warm chocolate cake.  Other times it smells like butter, sugar and vanilla. When I open in the mornings, the kitchen often smells like toasted bread from the freshly baked muffins and scones with a hint of chocolate chip cookies. The walk-in refrigerator downstairs often smells like oranges and fresh ginger.
The week leading up to Thanksgiving, the kitchen frequently had an odd vegetative scent resulting from the dried beans used to pre-bake the pie crusts.  Another unexpected scent is that of boiled potatoes, which are used in the dough for the cinnamon rolls and the sticky buns.
When I am working out front, I am surrounded with the aroma of fresh ground coffee beans whenever we brew a new pot of coffee or pull a shot of espresso.  Some of the teas also have unmistakable scents: hot cinnamon spice, green, and pearl jasmine. Every now and then a foreign scent will waft in from outside, like cigarette smoke or asphalt.  Yesterday a woman came in the bakery whose perfume was so strong it just about knocked me out.
Good or bad (but preferably good), I am thankful for the many scents that enhance my day.
November 29th, 2011 | Rachel
Join me in the comments or on your own blog as I give thanks every day this month.
Now that the weather is turning cold again, thick socks are once again my savoir from otherwise icy cold feet.  I stocked up on some particularly good socks for my trip to Tibet this past January, and I am enjoying them now as part of my city wardrobe.  My favorite brand is SmartWool, which are definitely worth the extra dollars.  If you happen to find them on sale, be sure to stock up for yourself and then send me some as well.
Thank you, thick socks, for keeping my feet so toasty warm.
November 29th, 2011 | Rachel
Join me in the comments or on your own blog as I give thanks every day this month.
Group shot from our 2011 holiday party (thanks Lucie!)
Last weekend, Steve and I hosted somewhere between 65 and 70 of our favorite people at our apartment for Steve & Rachel's Annual Semi-Formal Holiday Wine & Cheese Party.  I don't think I have taken the time to publicly thank everyone who came, so if you did, thank you.  It was by far our best party yet, and it meant so much to us to have so many special people in one location.  To those of you who couldn't make it, you were definitely missed.  I hope you will be able to come next year when we host our semi-formal holiday wine and cheese party once again… on the west coast.
If you ask me what I will miss most about New York City, at the top of my list are the amazing people I have met and become friends with over the last three years.  Everyone here is so intelligent, driven, passionate, diverse and open to new people and new experiences.
Although I am sad to leave all of these special people, it is really comforting to see how many people from my past are still a big part of my life.  In the photo above from our recent holiday party, I see a friend from high school in South Carolina, two friends from college in Georgia, a friend from my summer associateship in 2007, a friend from my old lawyer job, friends from church, friends from my new job at the bakery, and friends I've made through other friends.
This past year I've had the fortune of spending time with a lot of old friends that have visited New York, as well as in North Carolina, South Carolina, Georgia, Virginia, and even Taiwan!  I'm already looking forward to coming back to the city for visits and hosting visitors in California.
I don't want to start naming names, since I'll probably leave out someone who is really important, but I will conclude with some photos of particularly significant friends from my past lives.  To all of my friends pictured or not, I am very thankful for you, and I look forward to what the future brings us.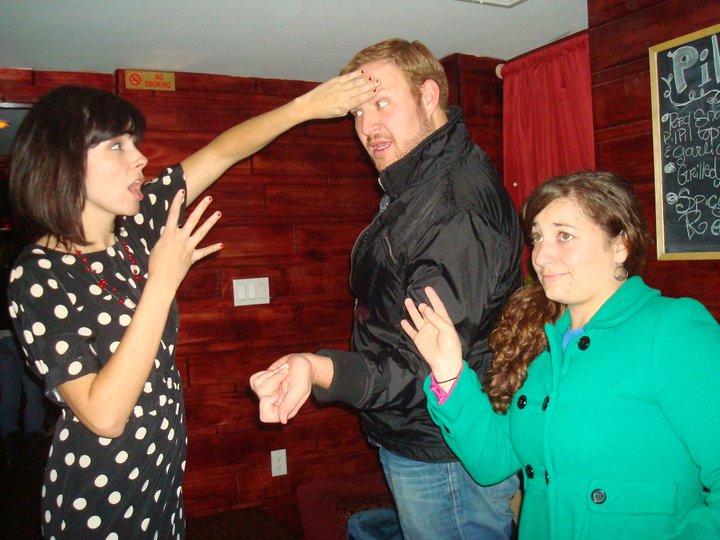 Mini-reunion with some of my favorite high school friends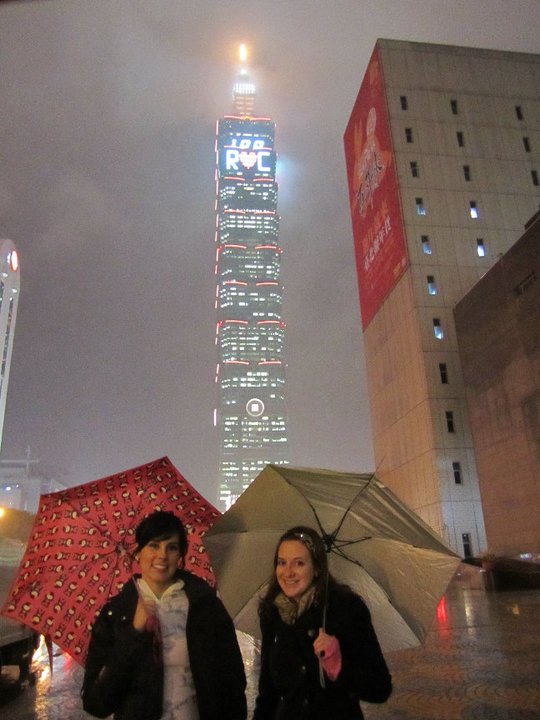 Visiting my college friend Kristi in Taiwan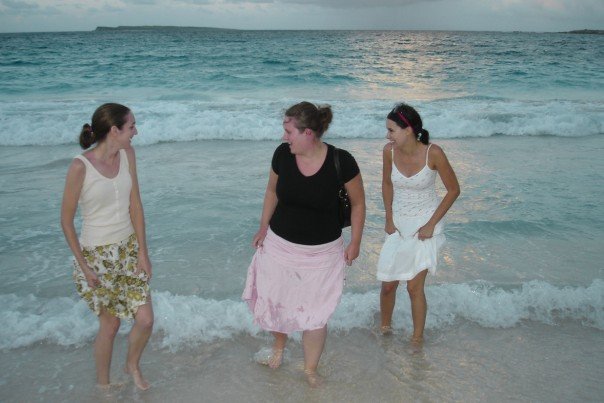 With college friends Amelia and Sarah in St. Maarten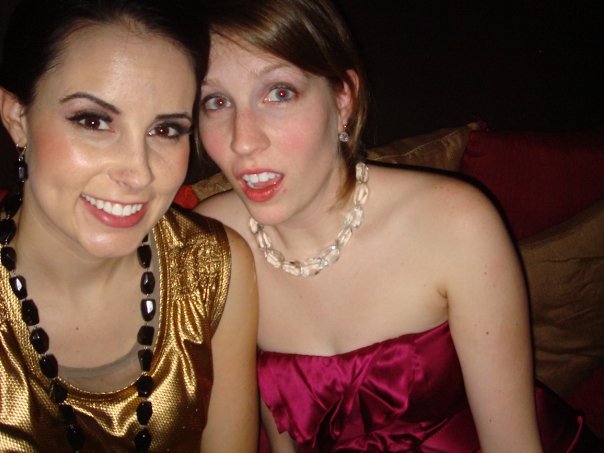 College friend Amelia at my 26th birthday party in the city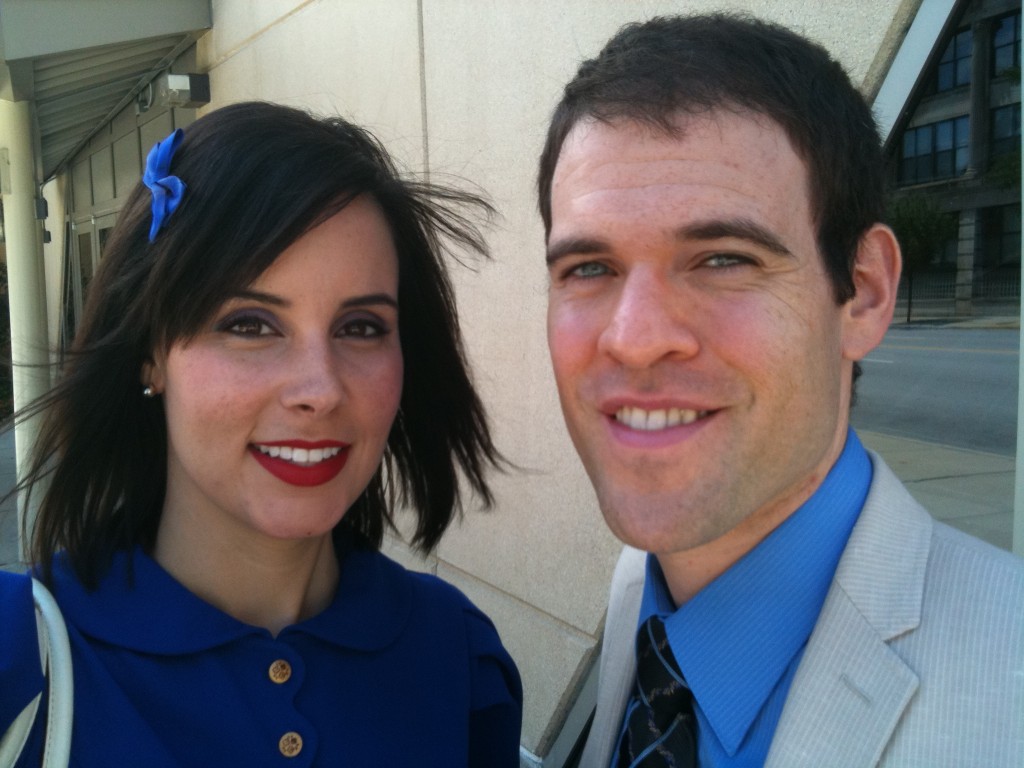 Law school bestie, Jon, at a mutal friend's wedding in Chicago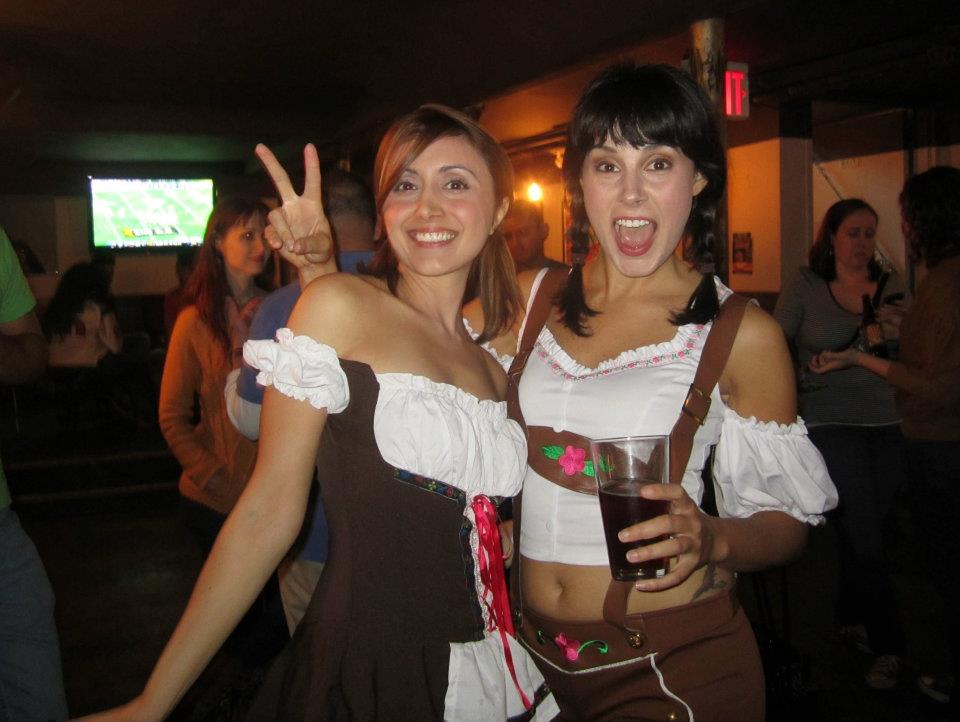 NYC partner in crime, Davina, at our Third Annual Oktoberfest Bier Krawl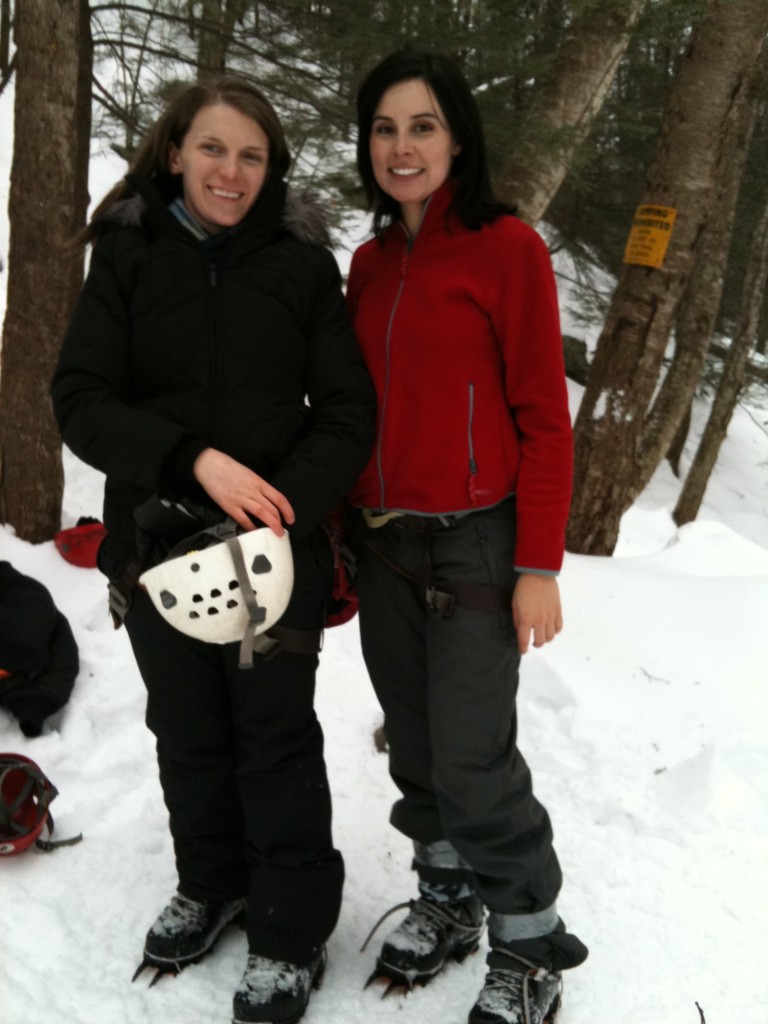 Ice climbing with my adventure buddy, Carey, who I've known since middle school
November 27th, 2011 | Rachel
Join me in the comments or on your own blog as I give thanks every day this month.
I meant to take a picture earlier this day to illustrate this post.  Steve met some of our friends down at my old neighborhood bar, Arctica Bar & Grill, to watch football.  Later I met up with them, as well as the other girlfriend and wife, and the three couples had some drinks and bullshitted with the bartenders for a bit before venturing out for dinner.
I credit Davina with finding what became our very own "Cheers" bar for the two years we lived a few blocks apart in Gramercy/Murray Hill.  She and I moved to the city around the same time (we only met because we were both looking for a temporary roommate on Craigslist and fate brought us together… but that story is for another day), and we were looking for fun things to do.  She had seen a sign for an open mic night at Arctica, and we thought free midweek entertainment sounded fun.  We ended up having so much fun that first week that we started going every week.
One day Davina announced that she wanted to write a song to sing at the open mic night (I had no idea she could even sing), so she got a guitar, brushed up on some chords, and wrote a song.  I remember the night she came over to my apartment to check up on my because my boyfriend had just dumped me, and she saw my guitar and asked if I wanted to hear her song.  As it turns out, she has a voice like Celine Dion and can write songs better than Taylor Swift (who I really like, so that is intended as a compliment).
Davina Amiri became a regular singer at the open mic night and I continued to go to drink happy hour drinks (and free ones when the bartenders felt so inclined) and listen to a number of really talented singer songwriters in the city.  We made a lot of friends through those open mic nights, and eventually started meeting the friends of those friends outside of Arctica.
The first year, she and I were hanging out at Arctica two or three times a week.  We got to know the owner and the manager, the MC's of the open mic nights, and all of the bartenders (until they all disappeared a year later, but I'm slowly rebuilding my rapport).  On other nights of the week the bar had such a laid back, friendly vibe that people loved it whenever I met them there for drinks.
Arctica became so sacred to me that I made it off limits to any of my dating escapades in 2009 (with the exception of one Match.com second date who I invited to open mic night against my better judgment, to which the universe responded by having him stand me up… something about not having any pants to wear).  One day I got up the nerve to stop by Arctica unaccompanied and without plans to meet up with anyone and was ecstatic to find several other patrons I already knew, plus the usual bartenders.  It was truly my "Cheers" bar.
I have since moved out of the neighborhood and only go there about once a month if I'm lucky, but I still feel a sense of comfort walking into Arctica's familiar doorway.  The friends I made there are some of my favorite people in the city, and I know I'll be keeping in touch with them even when I am no longer living in the city.
Here's to neighborhood bars and their familiar faces, bar stools and glasses.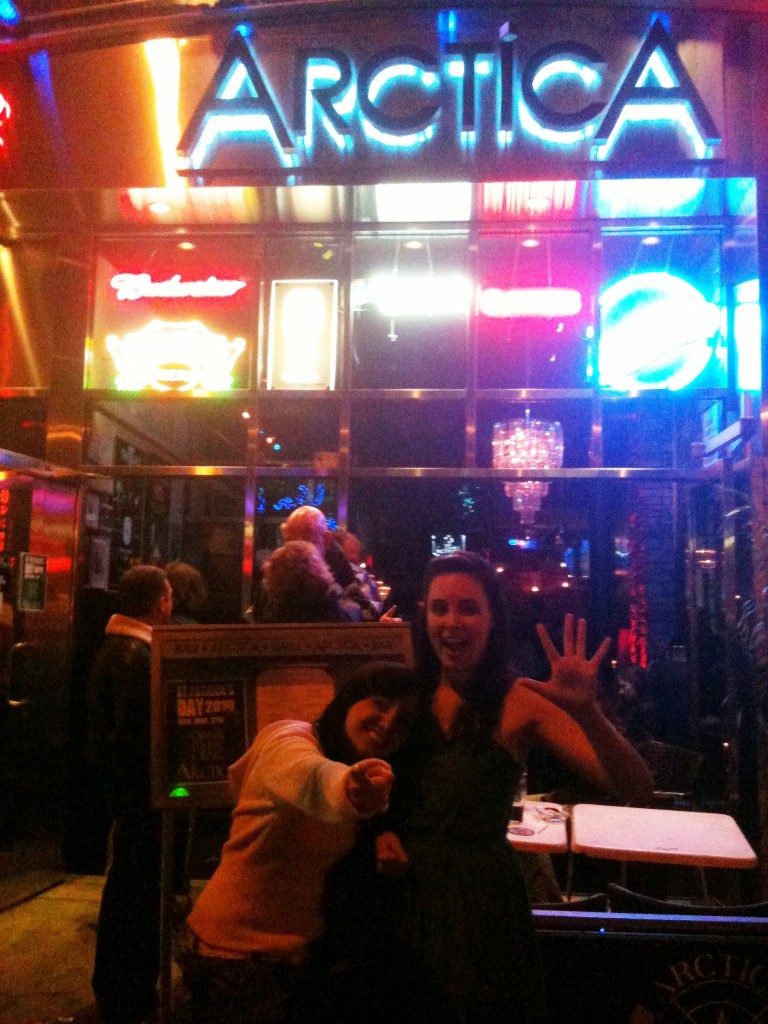 Davina and me at the end of our 2010 St. Patrick's Day beer crawl