Posts Tagged 'Sonoma Chalet'
July 13th, 2011 | Rachel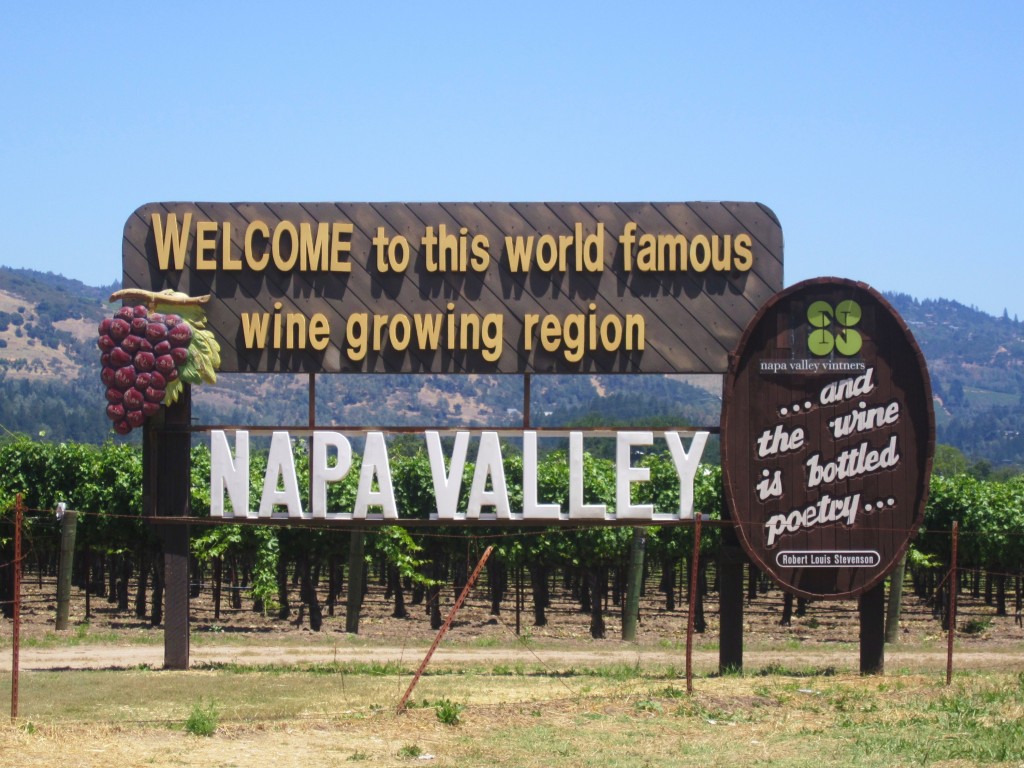 The whole idea behind this blog is my belief that my destiny lies (at least in part) in running my own bed and breakfast somewhere in the French countryside surrounded by vineyards.  This belief was further cemented into my brain (and heart) after my boyfriend and I took a two-week road trip around France and spent three days touring wineries outside of Bordeaux.
Its not that I don't love New York City.  I think this is one of the greatest cities in the world, and I feel blessed to have the opportunity to live here.  Still, I am drawn to a culture focused more on quality of life than on one's bank account balance or job title.  I love sunshine and fresh air and good food.  Throw in a great bottle of wine, and I am in heaven.
This past weekend I went on a trip to California with my mom.  We flew into San Francisco and then drove up to Napa where we spent our first two nights.  We then spent two nights in Sonoma and one night in San Francisco before returning to the east coast.  During the day, we toured a dozen or so wineries and drove around the countryside.  In the evening, we ate at three amazing restaurants in Napa and Sonoma: Bottega, the girl & the fig, and El Dorado Kitchen.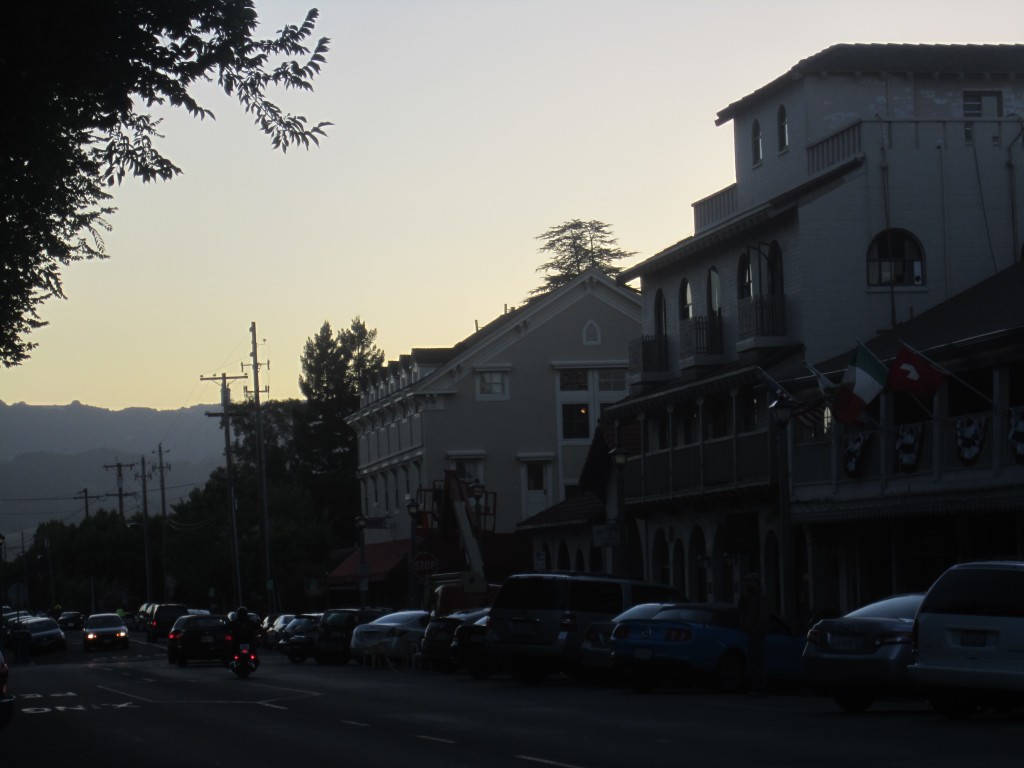 Downtown Sonoma at Dusk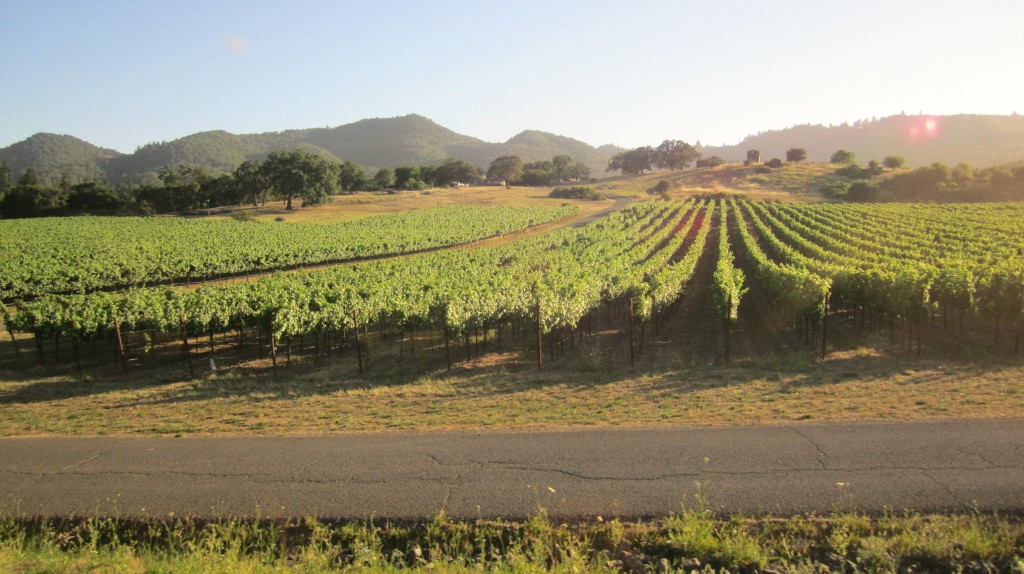 View from the Napa Valley Wine Train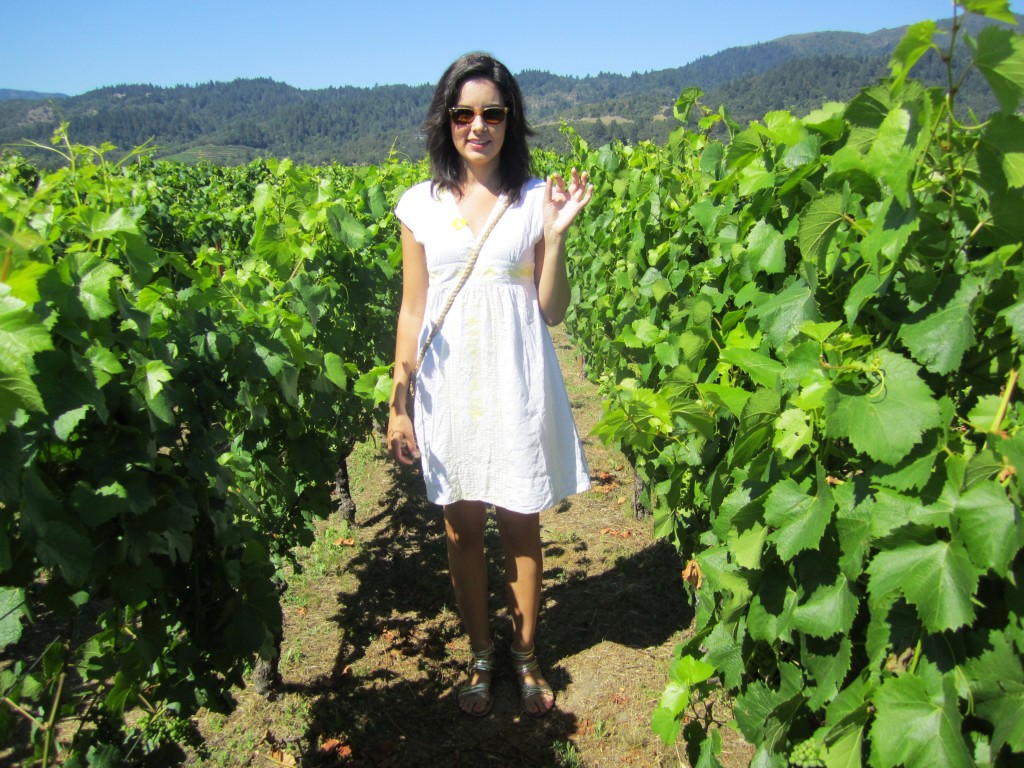 Accepting the challenge of eating an unripe grape
I had never spent any time in California before this trip, and yet I've always wondered if I would like living on the west coast.  Now that I have had the chance to see it for myself, I know the answer is yes.
The people definitely have a laid back attitude you don't see too often in native East Coasters.  As someone whose only work criticism has been that I am too laid back, I think I might have found my kindred spirits.
I talked to owners of both of our bed and breakfasts at length — one has been in business for 21 years and the other 15 — and now a storm of new ideas is brewing in my head.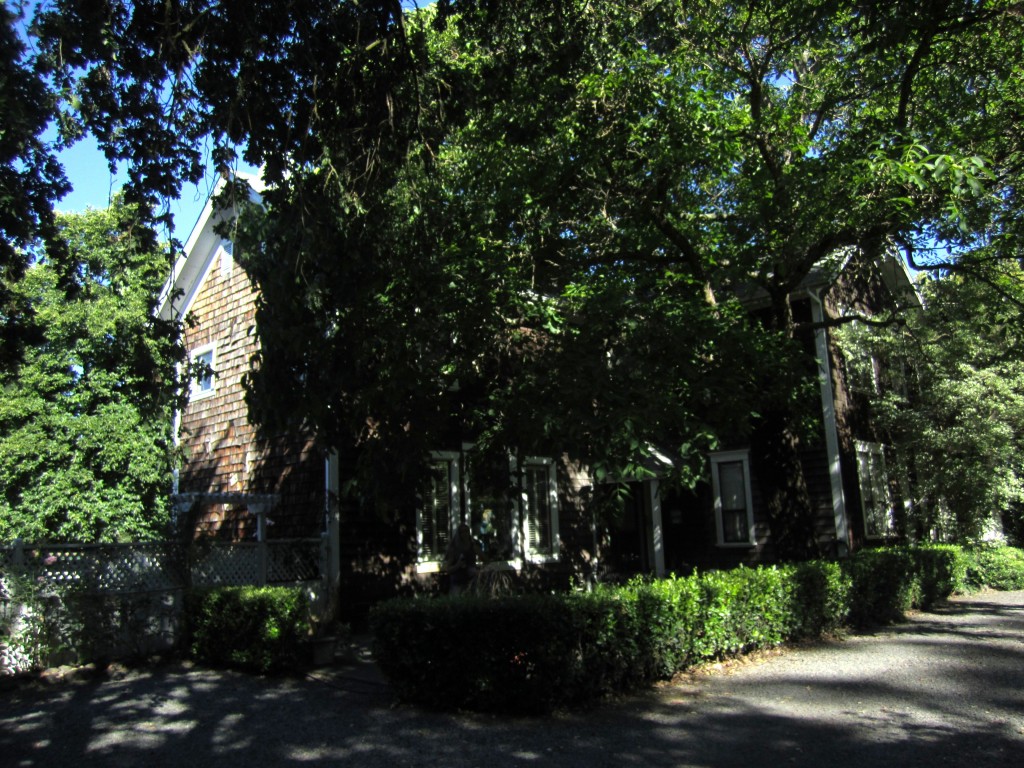 Hillview Inn in Napa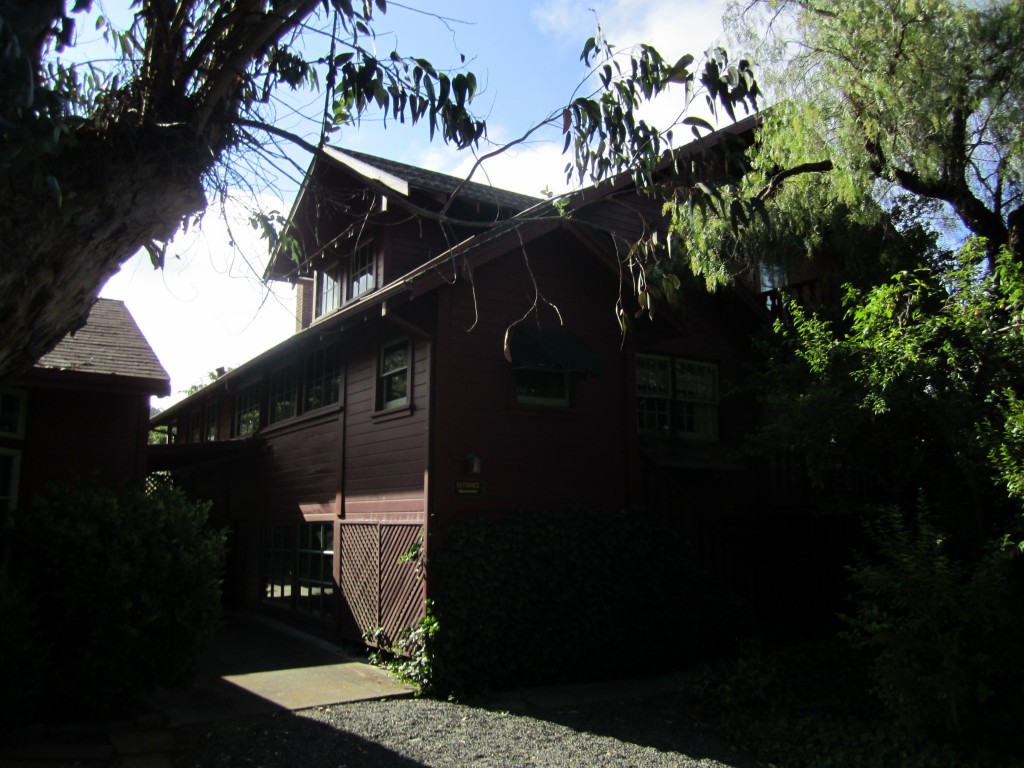 Sonoma Chalet in Sonoma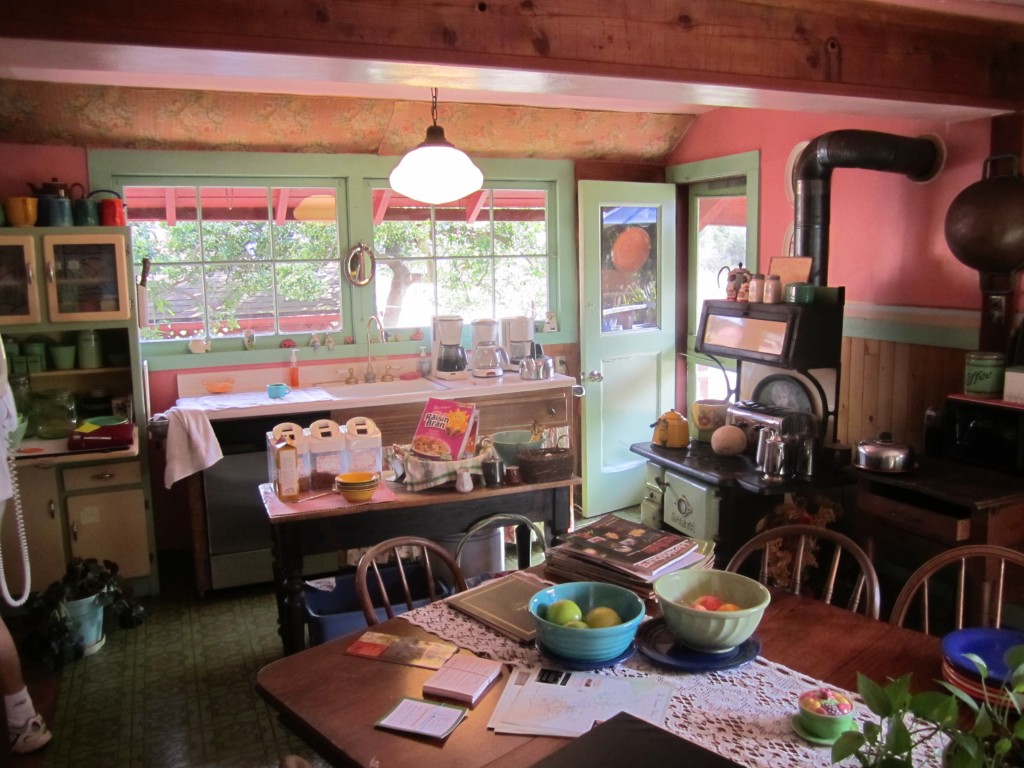 Cute kitchen at the Sonoma Chalet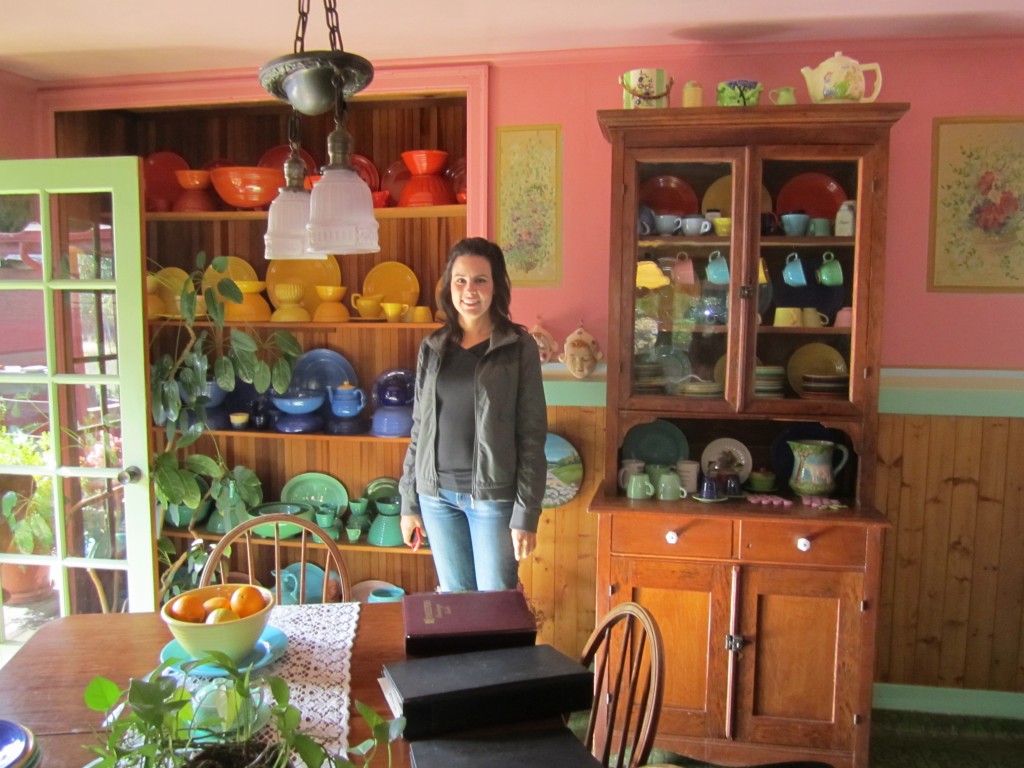 In my element at the Sonoma Chalet
Don't worry… this isn't the end of the France dream.  It might be a practical stepping stone on my way to France or perhaps an opportunity to take my obsession with French culture and create something unique here in the United States.
Stay tuned.