Archive for May, 2011
May 27th, 2011 | Rachel
Steve and I are finally staying at a hotel with wifi, so here's a brief update about our trip so far (tip: if you click on the photos you can view them larger):
1. We missed our flight to Paris! :*-(
2. Fortunately, the universe was smiling upon us that day and gave us two seats (together!) on a direct flight an hour later. :-D
3. Since arriving in France there has been quite a bit of this:
4. Our first stop was Versailles.  Determined to beat the jet lag, we spent the first day deliriously wandering around the (rather charming) city.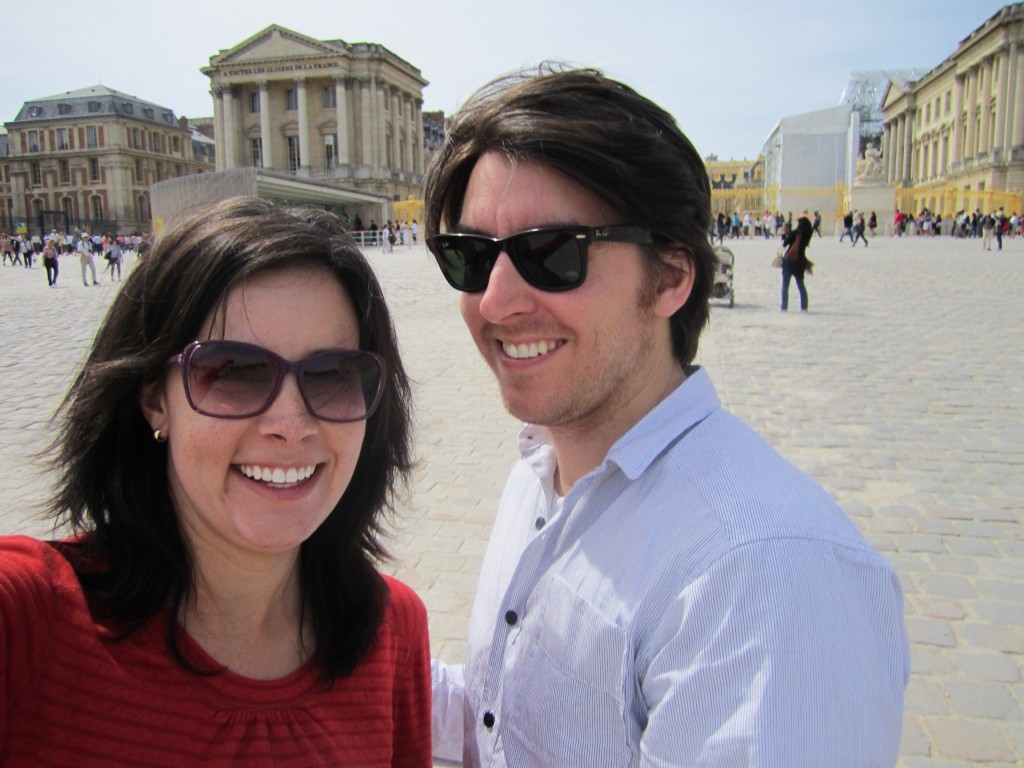 5. We spent the entire next day at the French Open!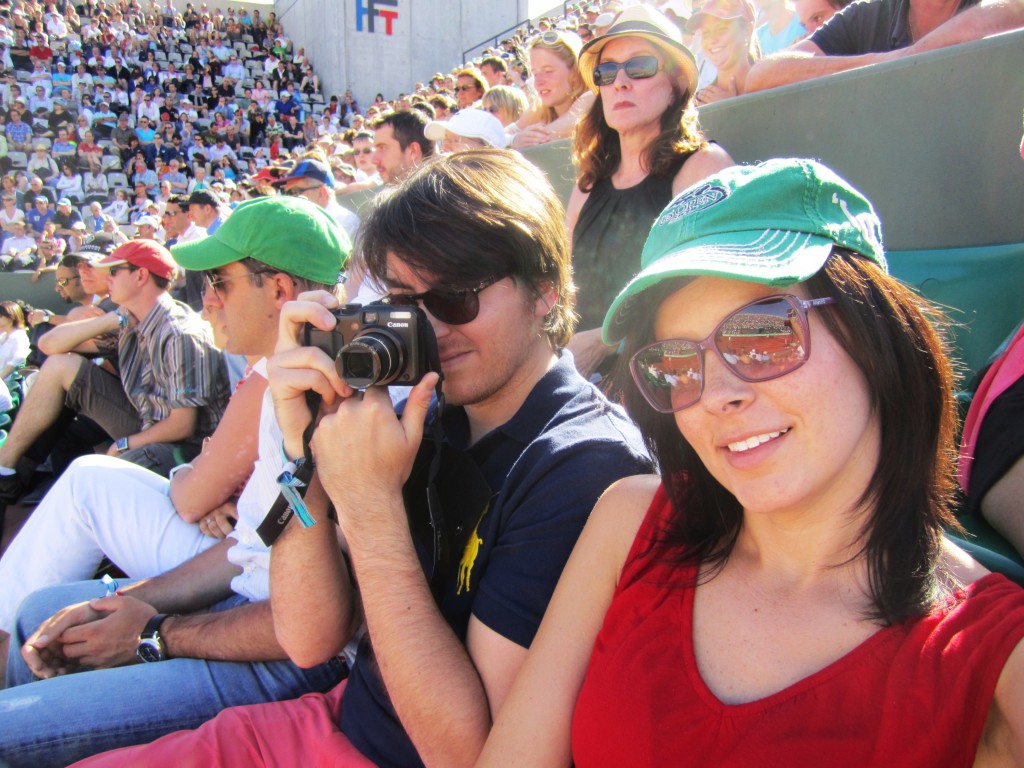 6. Unfortunately, we lost all of our souvenirs and Steve's camera (pictured above) on the Paris metro.
7. That didn't change the fact that we were staying at the amazing Trianon Palace (they double booked us the first night and put us up in another nice hotel and then upgraded us to an amaaaaazing room for our second night) and were already stuffed with delicious food (although I am not a big fan of escargot).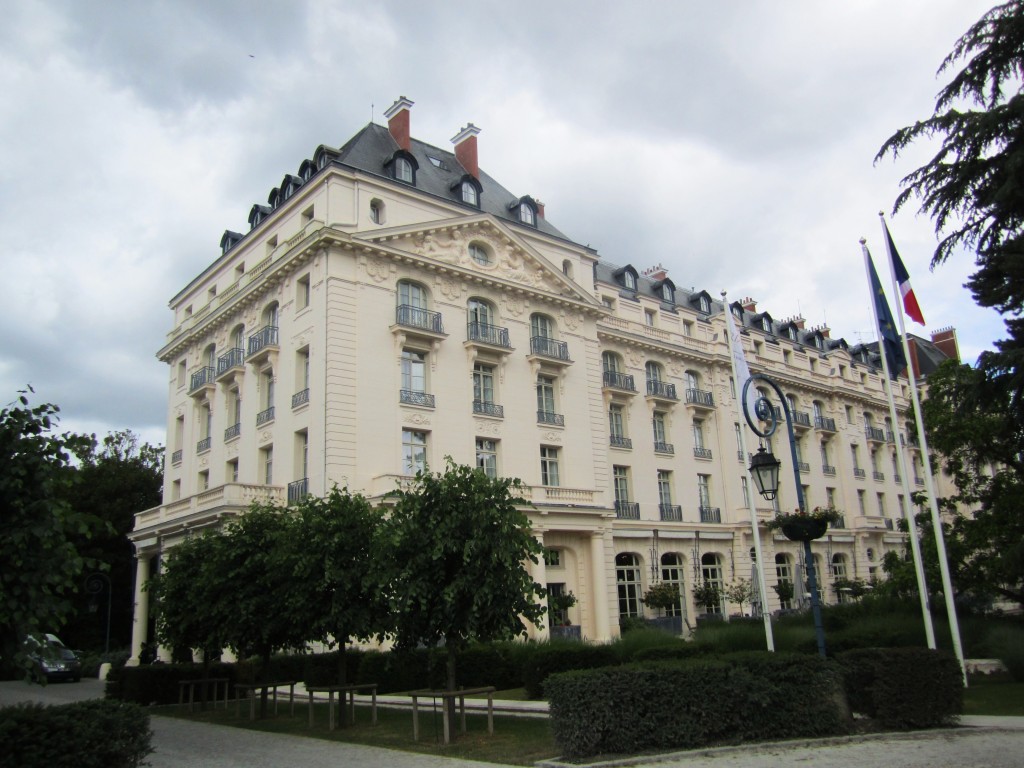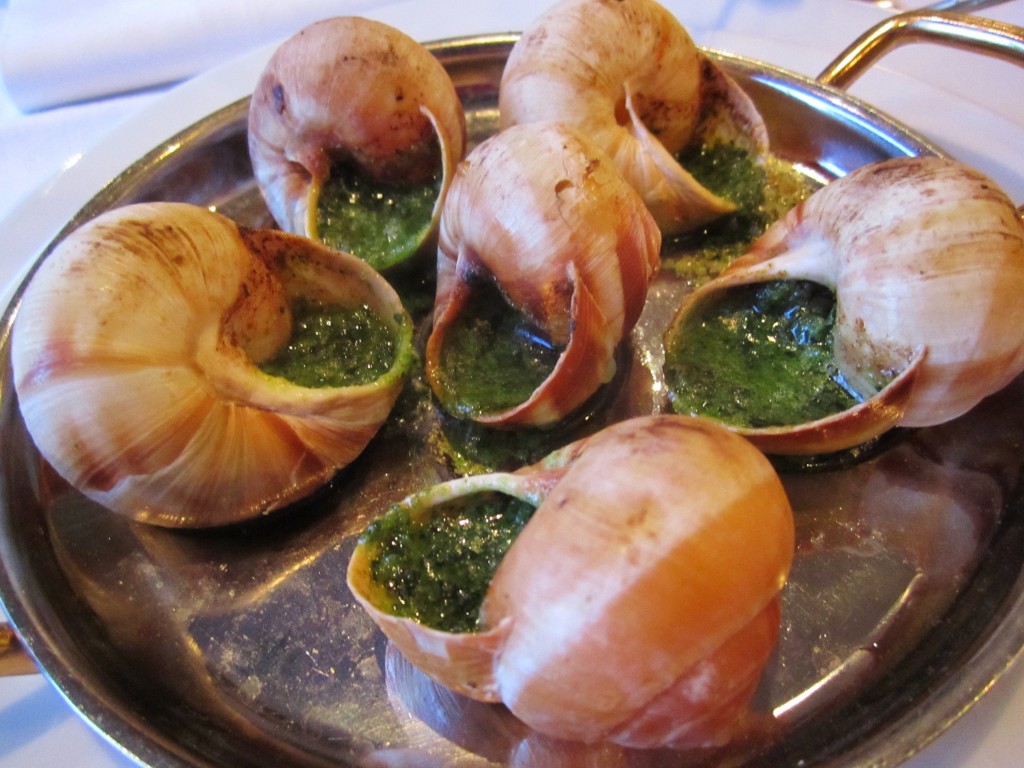 8. Our next stop was Rouen, which happens to be where Joan of Arc was burned at the stake.  Rouen is incredibly charming as well, and we had the good fortune of meeting the owners of a vintage clothing store who recommended a restaurant for dinner.  I'll probably write a whole post about it… it was perfect.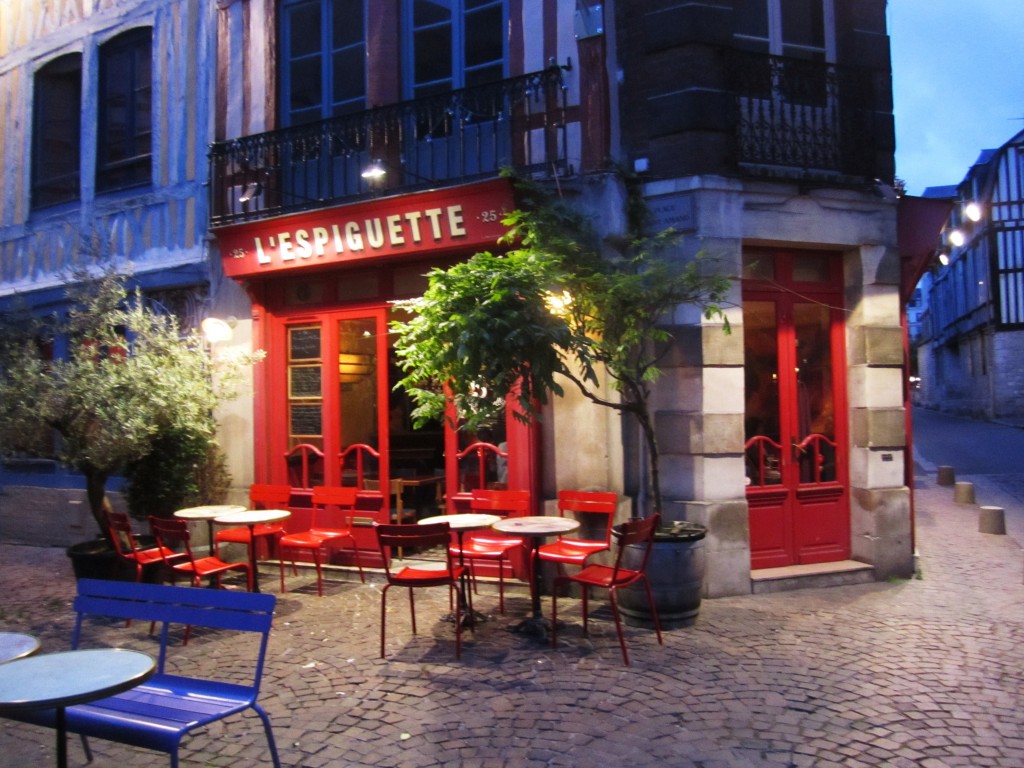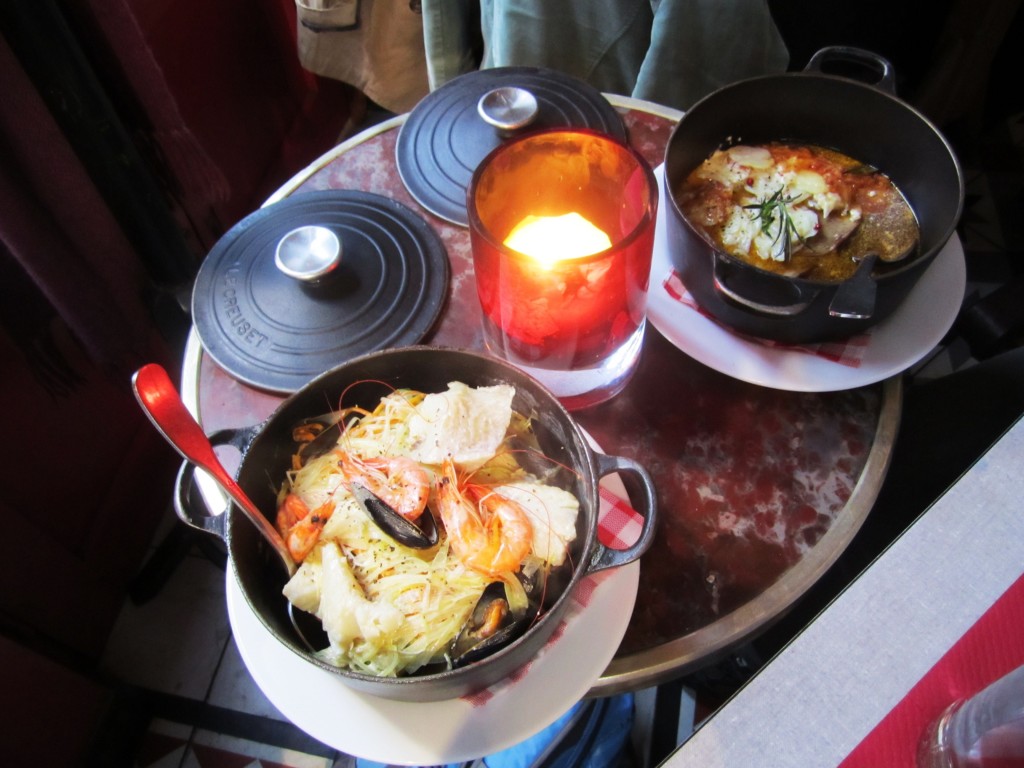 9. The next morning we were up bright and early and drove to the D-Day landing beaches in Normandy.  The American memorial at Omaha Beach is the most amazing memorial I have seen.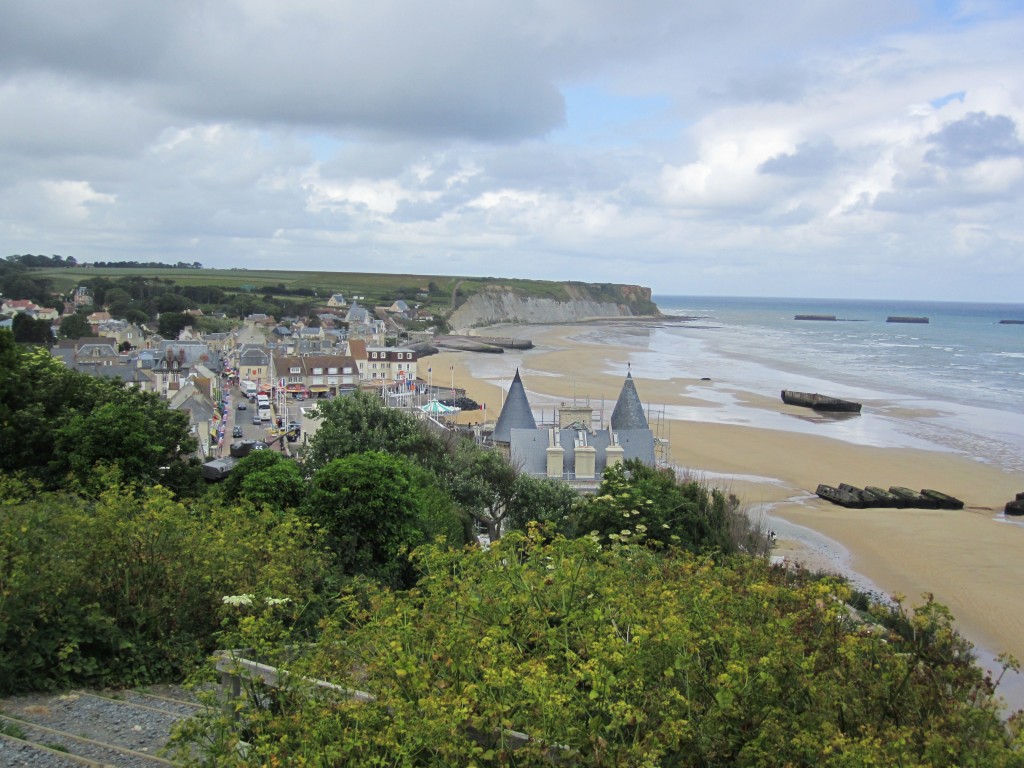 10. After Normandy, we drove down to Brittany to see Mont St. Michel.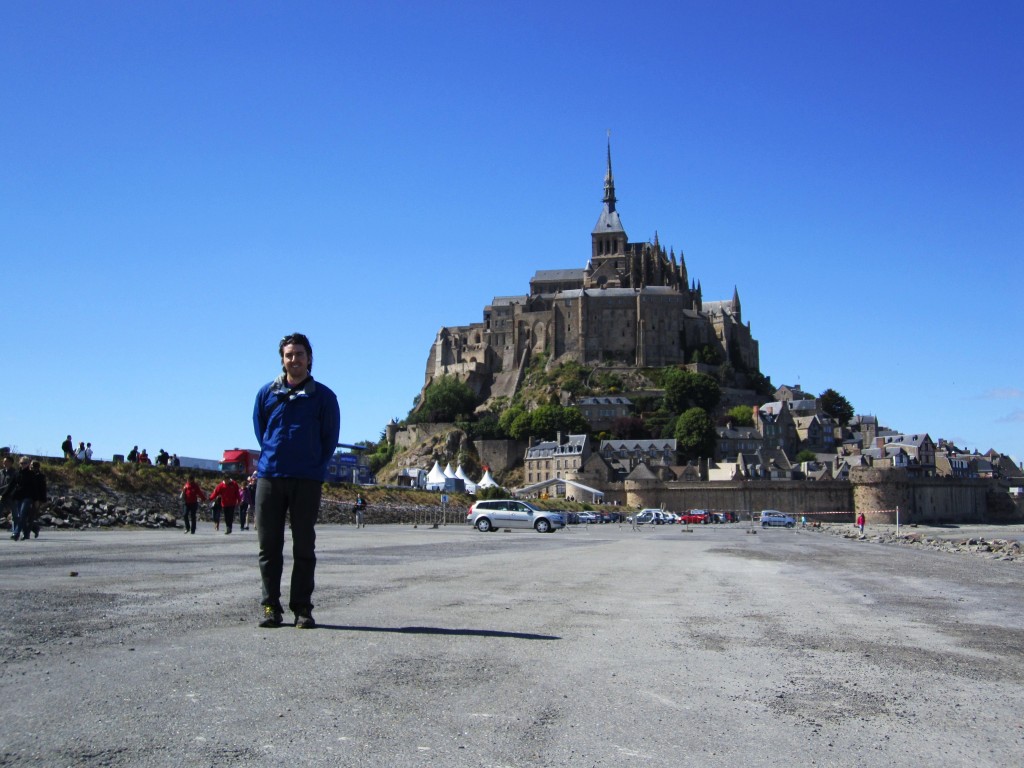 Tonight we drove most of the way to Bordeaux, where we will spend the next few days.  We stopped in a random city called Niantes and plan to eat an early lunch in Cognac tomorrow before heading south again.
That's all for now!
May 23rd, 2011 | Rachel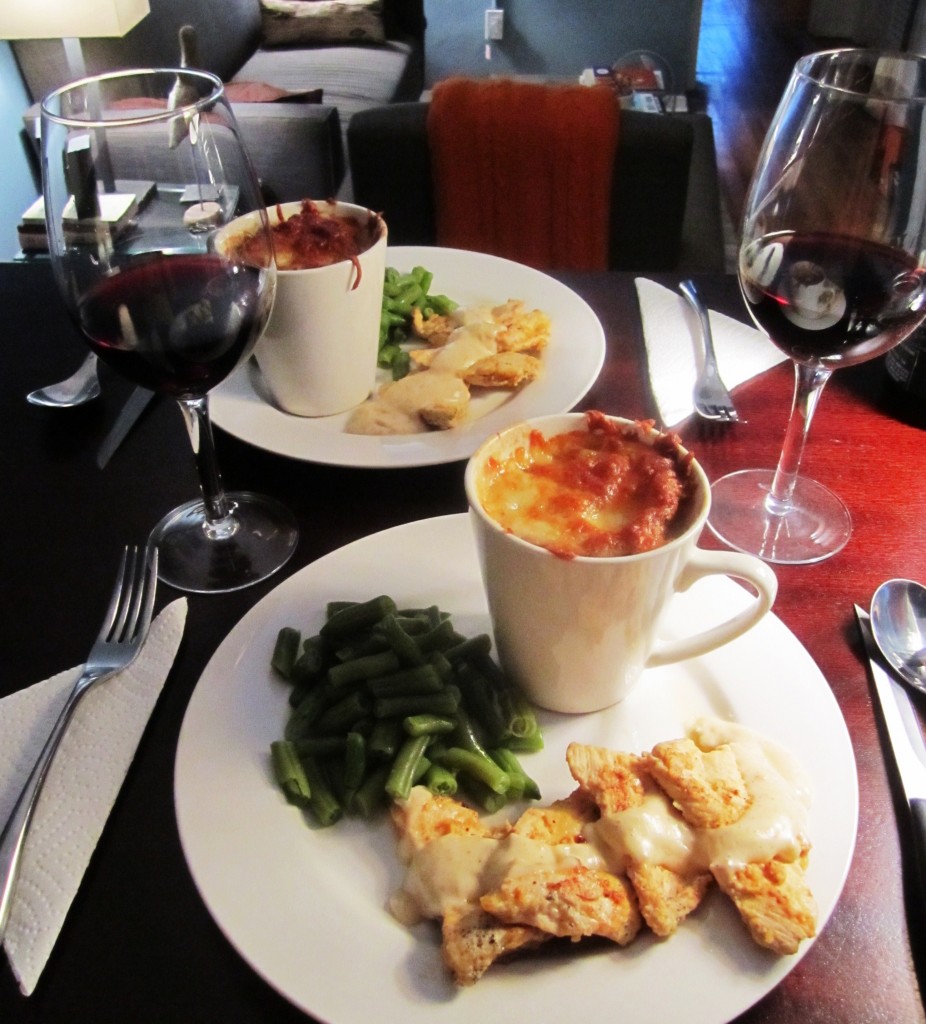 Don't get me wrong, I appreciate my alone time.  In fact, if I don't have regular interludes of solitude, I will either lose my mind or become very, very grumpy.
Still, cooking for and eating with another person is a heightened experience.
First of all, cooking for someone else is like giving them a present — only it is cheaper, and it doesn't add to the ever-growing pile of crap that we all have in our homes.  If you do it right, they'll probably enjoy your home-cooked dinner more than that lotion set anyway.
Second, cooking for someone else just feels good.  Perhaps it is a recessive southern gene I inherited from my grandmother, but ever since I discovered in law school that I can cook a decent meal and people like eating my food, I have felt a need to make people eat.  I'm totally going to be like the mother in "My Big Fat Greek Wedding."
The other useful thing about making food is its bargaining power.  People are more likely to do you favors — or to not mind doing them — if there is homemade food involved.  Throw in a bottle of wine, and they might even spend a whole evening clearing out your closet.
My friend Carey was sweet enough to come over and help me pack up my apartment for the summer.  Carey doesn't always wear big straw hats, btw, although I think she should consider adding one to her own wardrobe. :-)
I cooked us a dinner of chicken with a white wine sauce, green beans, and, of course, French onion soup.  With our dinner (and while we sorted, folded, and packed) we drank a 2007 Cabernet Sauvignon from Napa Valley.  A little heavy for our dinner, but it was all deeelicious.
Carey also patiently waited while I fretted about what to take with me this summer (the dress made the cut, while the Mui Muis did not).
I think this will be my last blog entry state-side.  Next time you hear from me I'll be over in my adopted motherland.
Au revior!
May 18th, 2011 | Rachel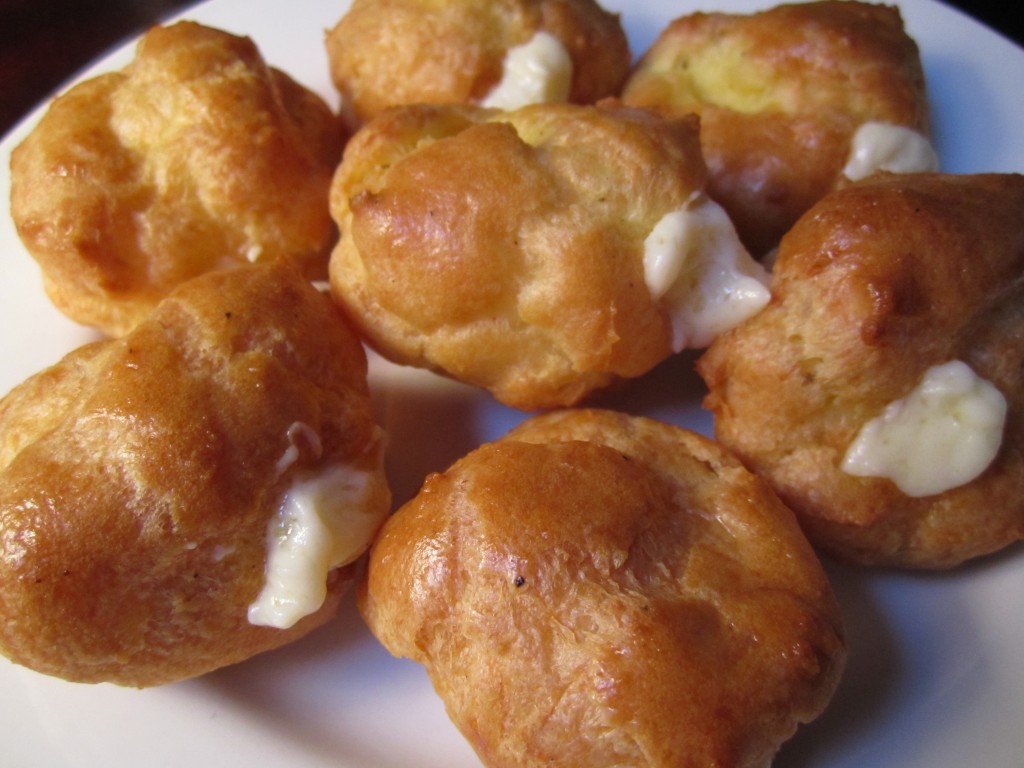 You've probably experienced the beloved pastry puff in the form of a profiterole filled with cream and covered with chocolate.  Or maybe it was filled with ice cream.  Mmmm…..
The possibilities are endless, as demonstrated by this drool-worthy photo gallery.
Fortunately for all of us, they are so easy to make!  Check out the recipe here and scroll down for photographic proof of how easy it actually is.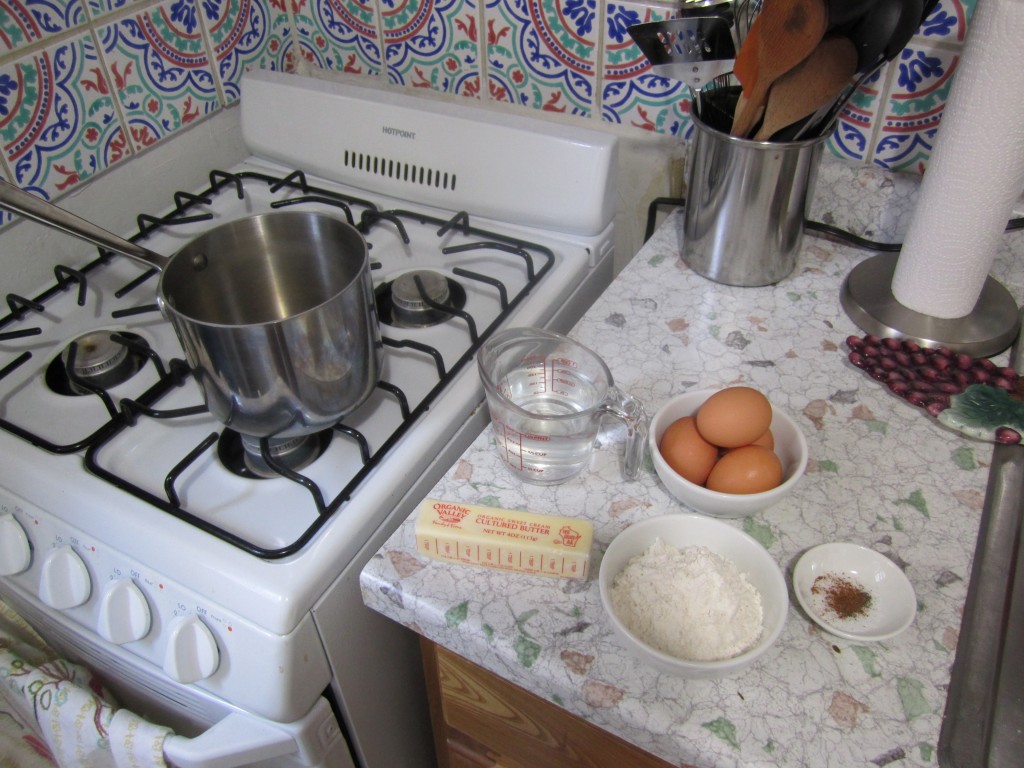 All you need are five simple ingredients… if you count water as an ingredient and lump sugar, salt and nutmeg together.
Melt butter, add spices, add water, add flour, add eggs, and you're done!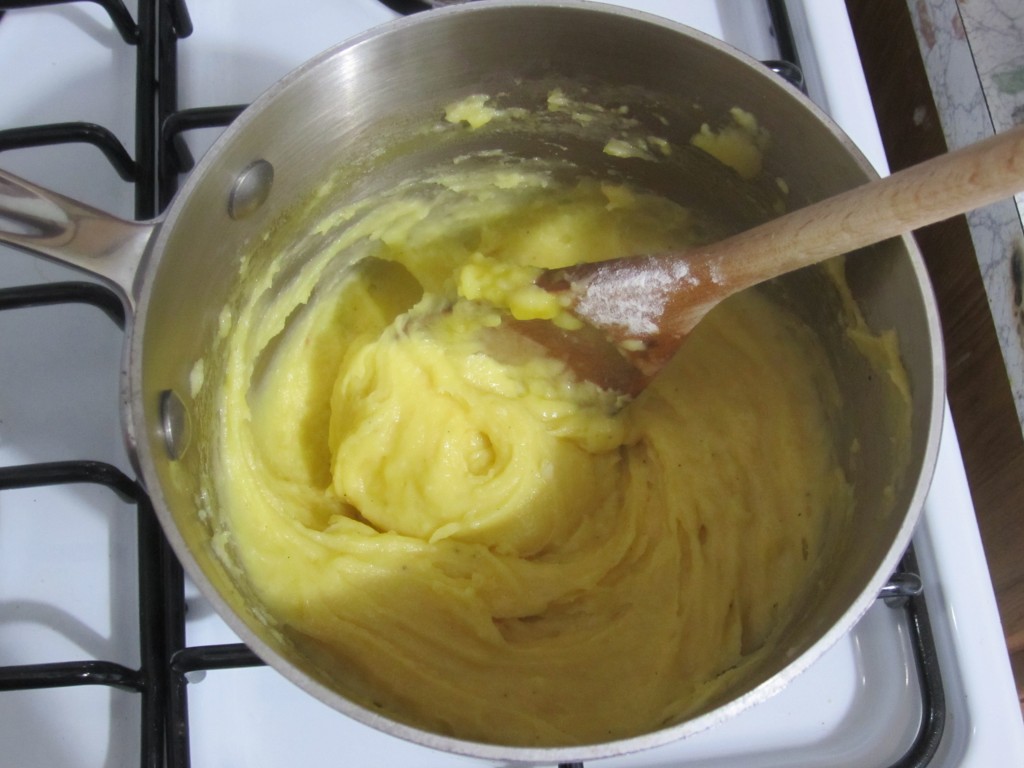 Pate a Choux
A little word of warning… don't put hot fillings in ziplock bags.  It'll burn your hands and then explode.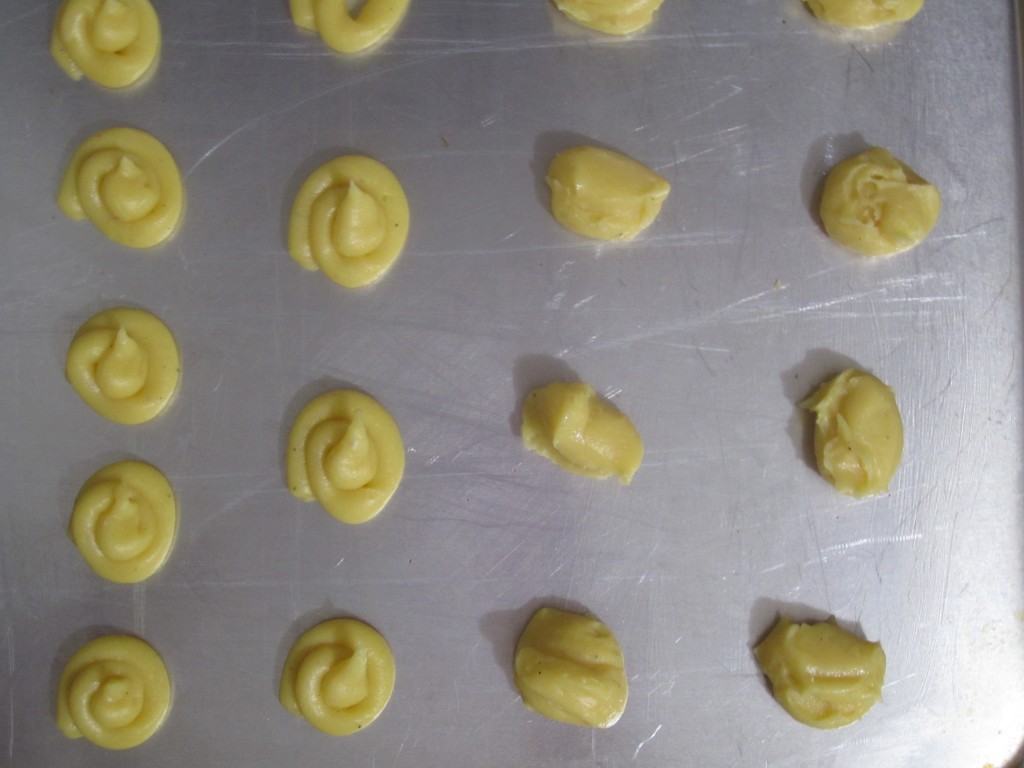 Being the perfectionist that I am (news to all of you, I'm sure), I prefer neat coils of pate a choux piped with a pastry bag.  However, after my ziplock bag of pastry dough exploded, I learned these puffs will also come out just fine if you spoon out the dough.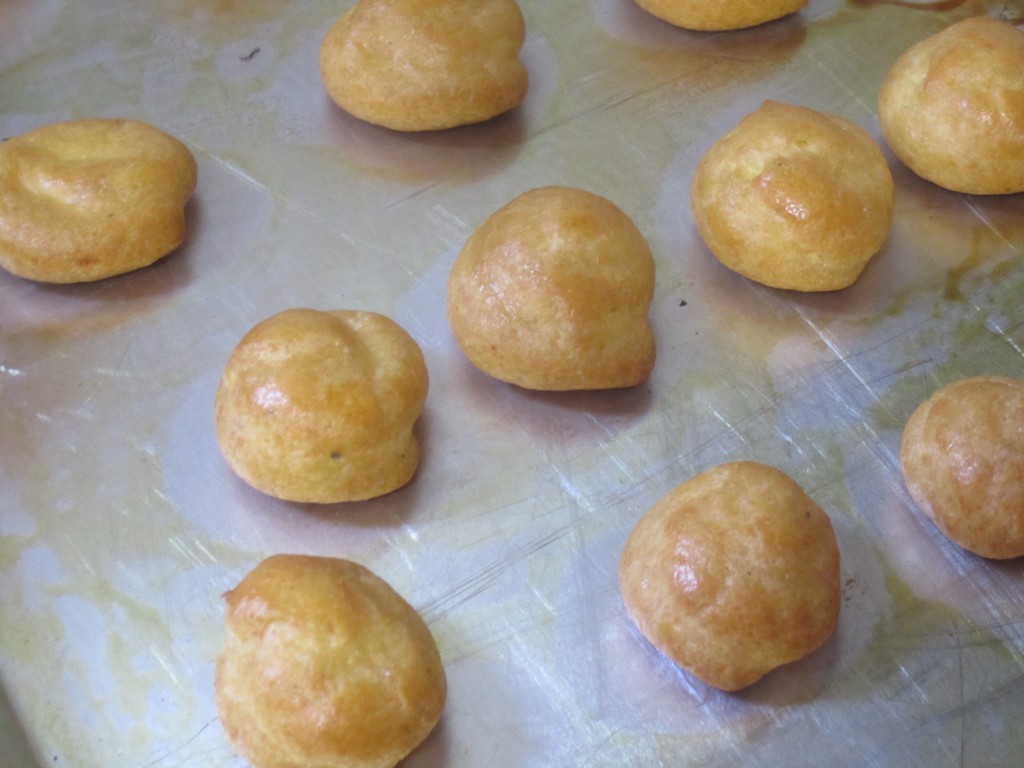 And just like that you have hollow pastry puffs eagerly awaiting your choice of filling.  You'll want to cut a steam vent and stick them back in the oven so the inside cooks completely.  If you make larger puffs, you'll have to scoop out whatever is left inside before you return them to the oven.  Otherwise, they will collapse.
I made a cheese filling because these puffs accompanied my onion quiche as appetizers at the potluck dinner.
Oh, and that caveat I wrote about hot fillings and ziplock bags?  It applies to cheese sauce as well.
Take my word: be patient and let it cool first.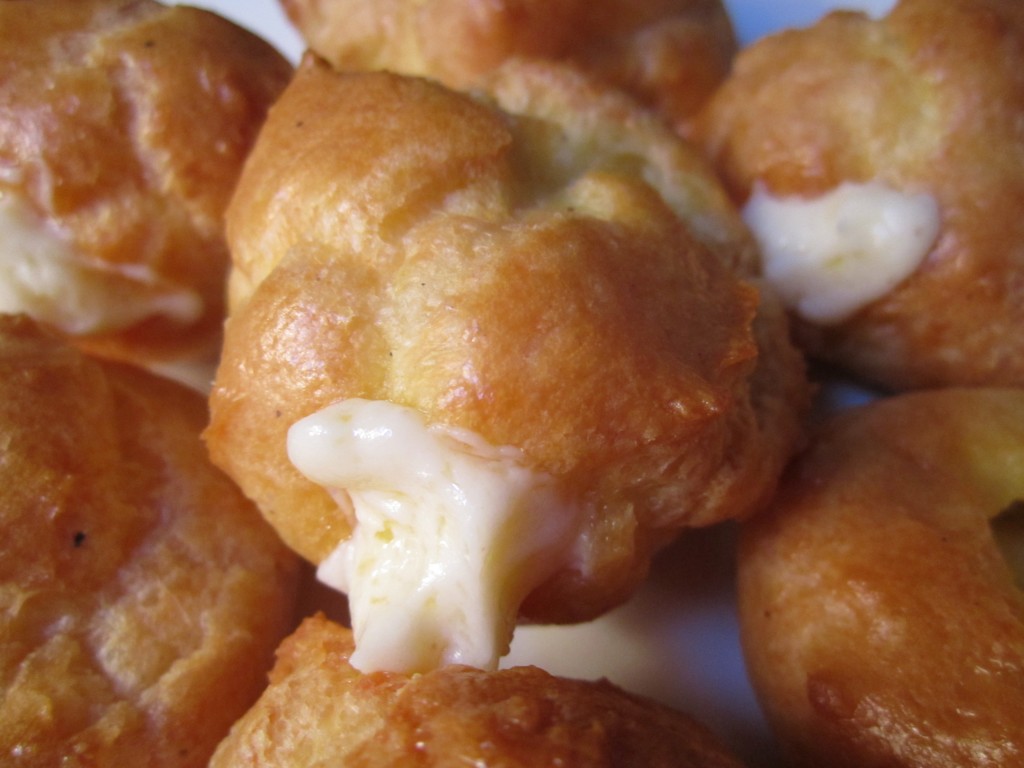 I only filled a third of my pastry puffs before my very last ziplock bag exploded.  The rest I reheated in the oven and drizzled with honey-butter and ate for breakfast a week later.  These things freeze exceptionally well, btw, so if you every have some free time, stock up on some pastry puffs so you can pull them out on short notice and impress your friends.
May 17th, 2011 | Rachel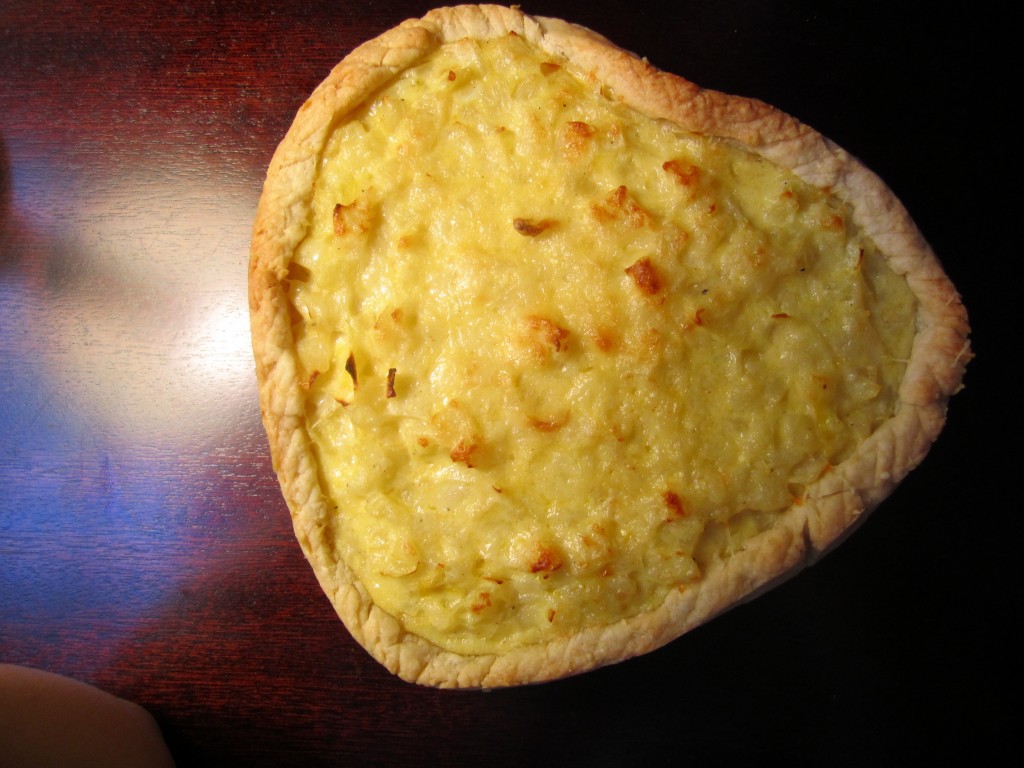 The next time you are invited to a weeknight potluck dinner with your friends and have appetizer duty, consider making an onion quiche.  In fact, because you love your friends so much, why not make it shaped like a heart?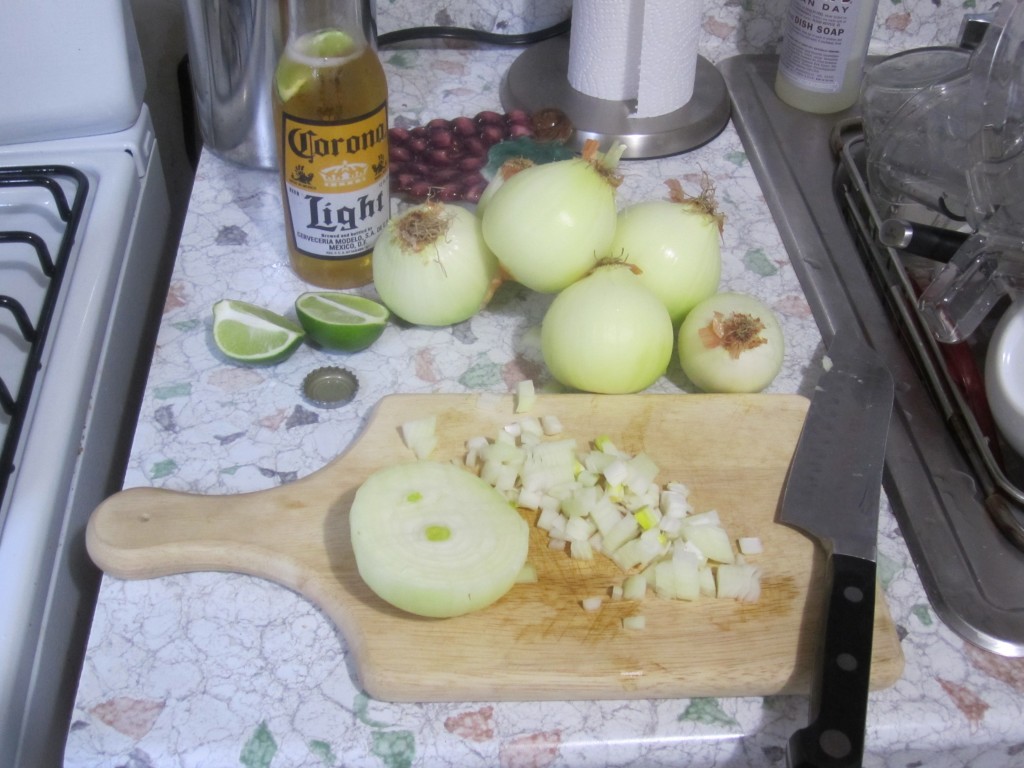 Dicing piles of onions is a little easier with a Coronita on hand.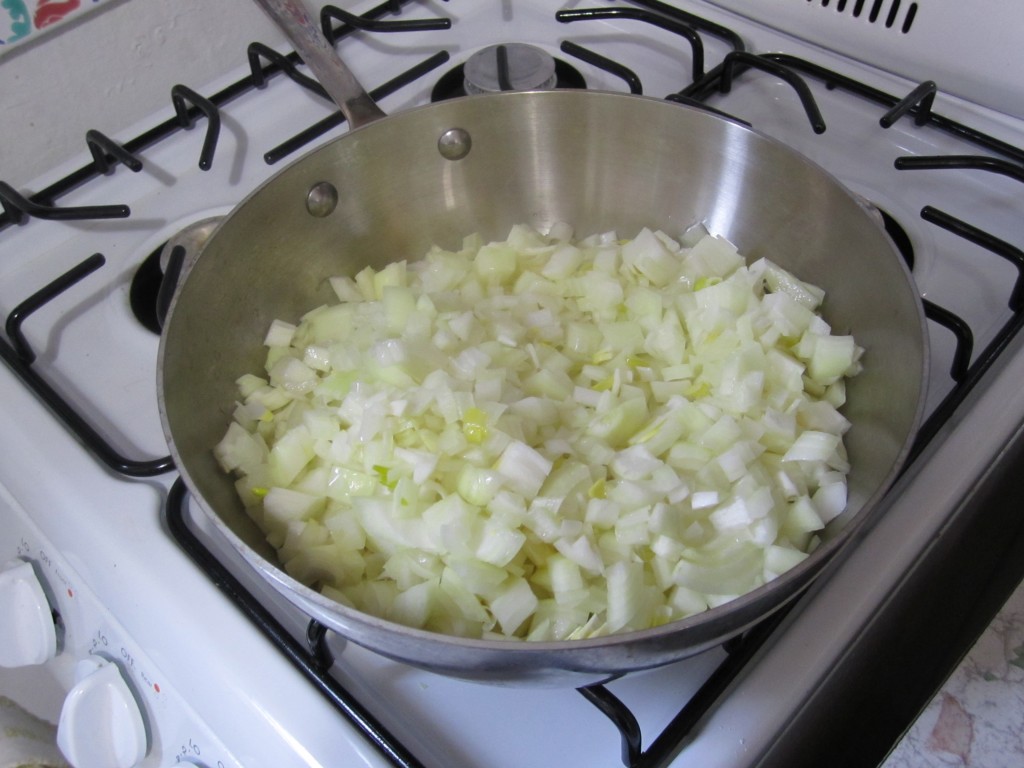 The beauty of quiche is it requires a limited number of ingredients and doesn't need the incessant hovering that so many other French dishes mandate.  Here, I simply sauteed the onions.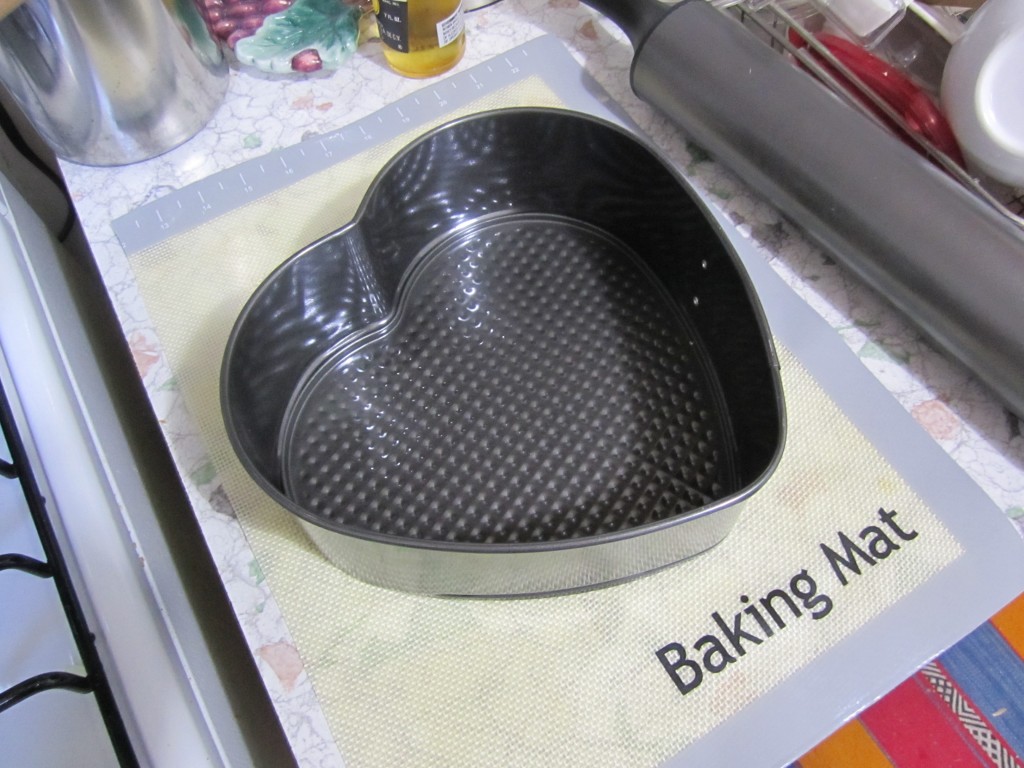 I prepared the quiche dough in a food processor (as with my last attempt at Julia Child's quiche crust I wasn't totally pleased with the result — it is officially time to find a better recipe).  For a mold, I used a heart-shaped springform pan.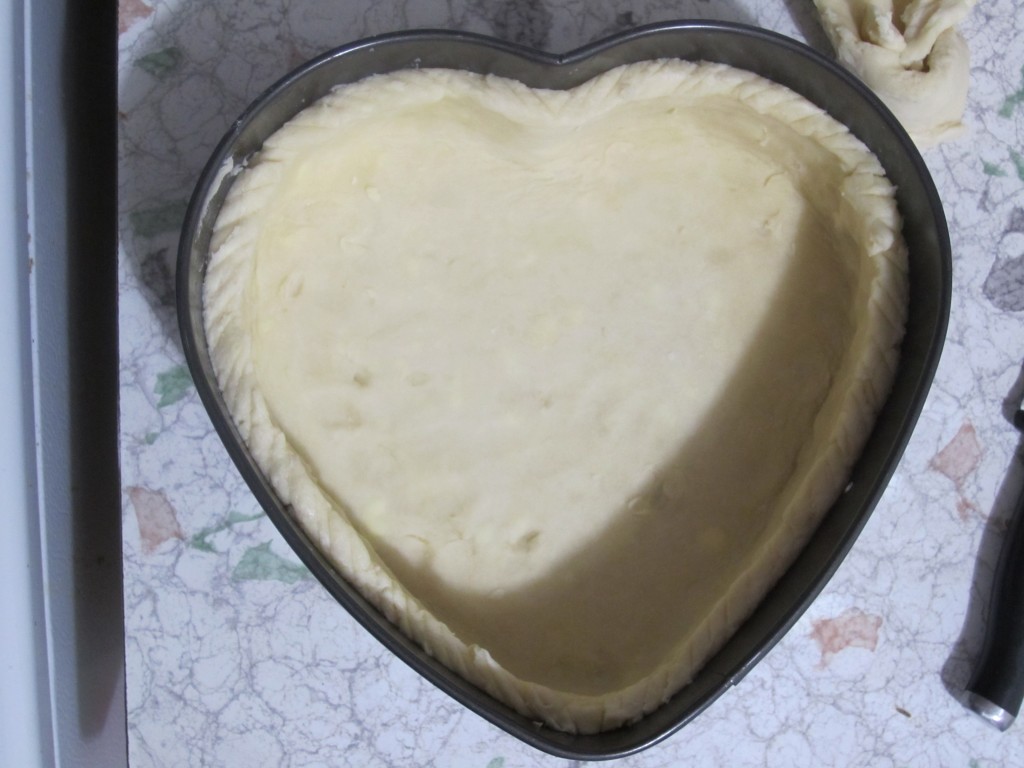 Then I mixed in a simple mixture of egg, milk, and spices.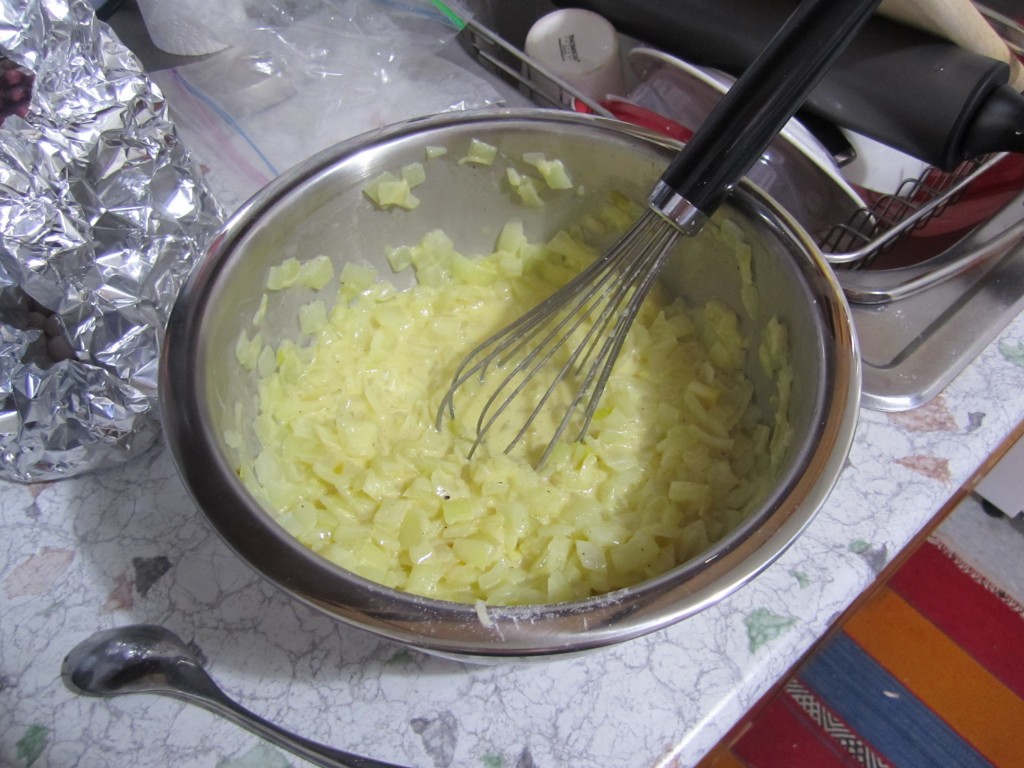 Once the crust was pre-baked, I removed the outside of the pan and poured in the filling and covered with a light layer of cheese.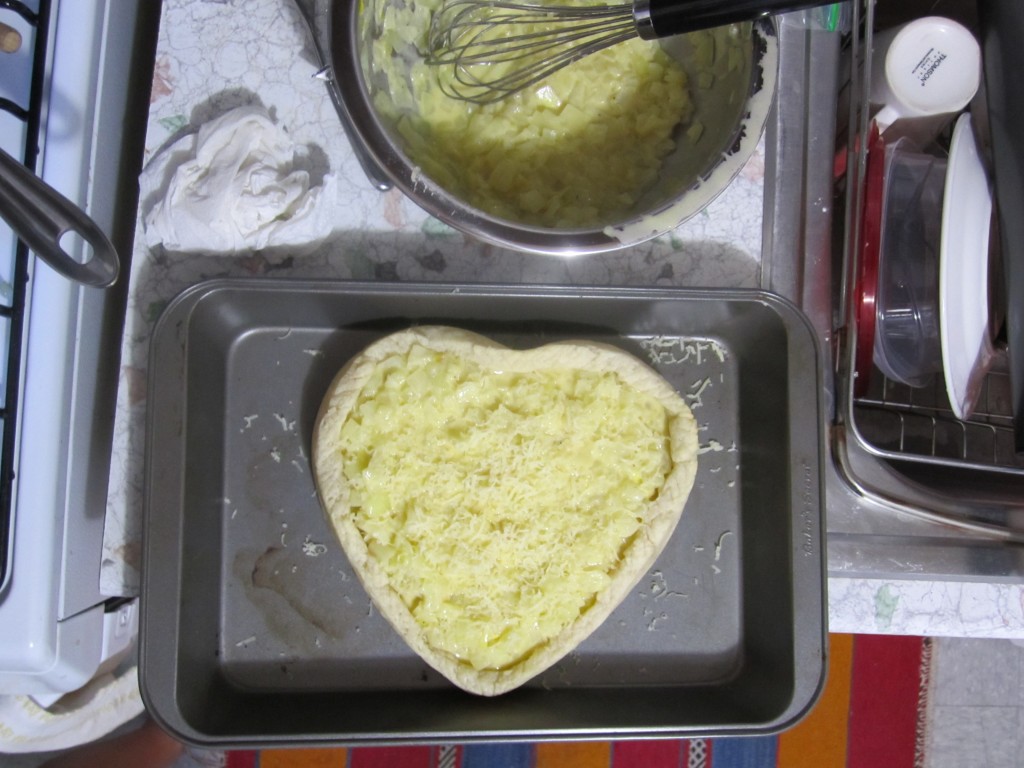 Then it was just a matter of patiently waiting until the cheese and crust were lightly toasted.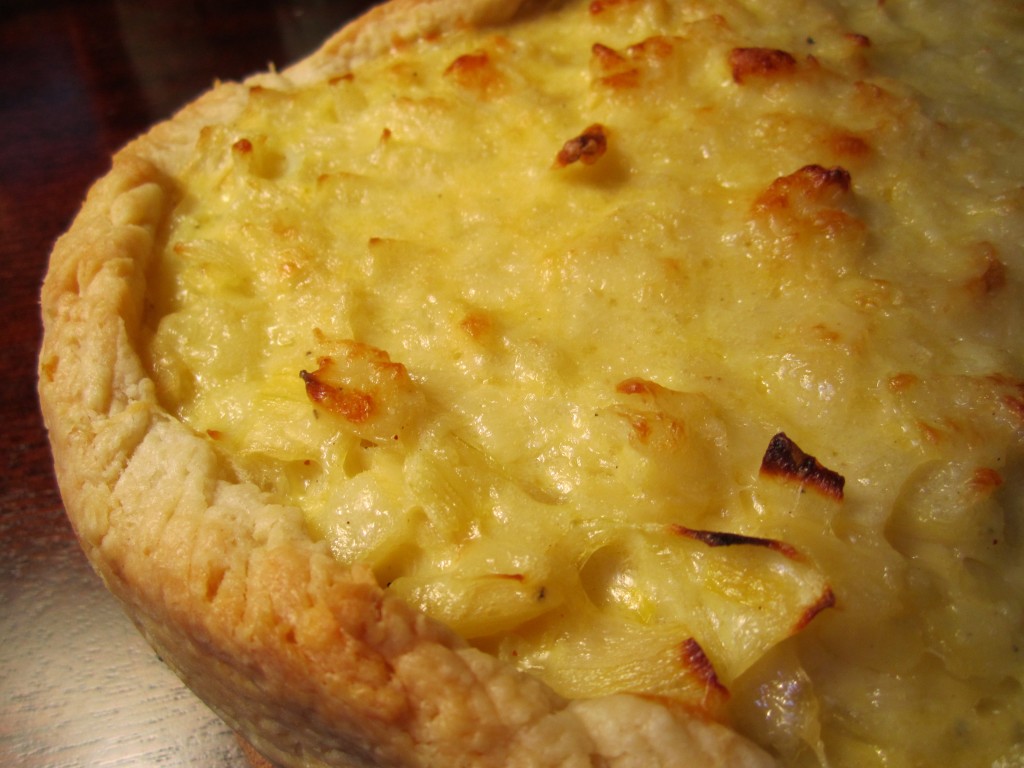 Julia Child's Onion Quiche
The harder part was figuring out how to get my fresh-baked creation to the Upper East Side in one piece.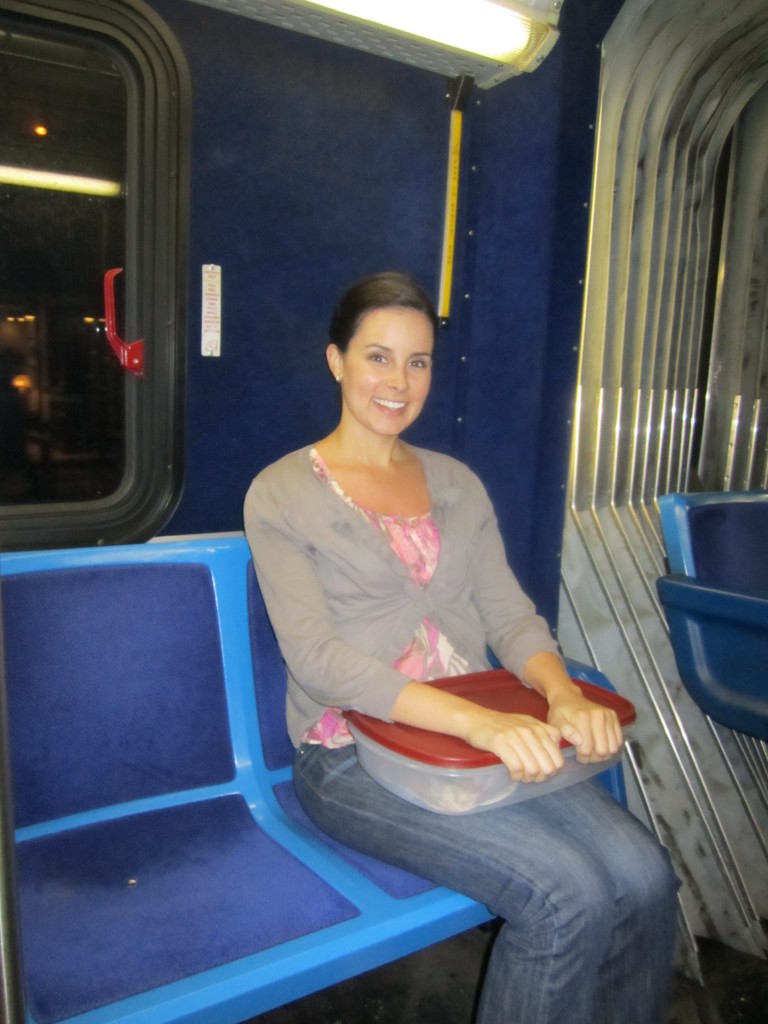 Gotta love New York City public transit!
Nothing brings people together like food.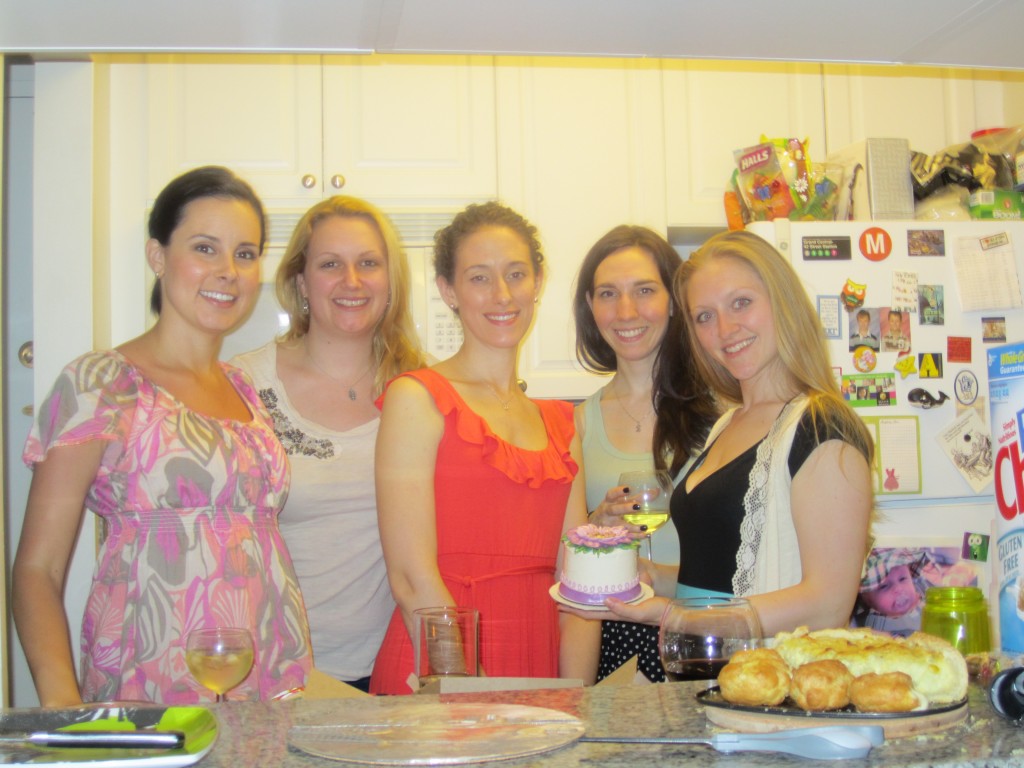 I love these ladies!
May 16th, 2011 | Guest Blogger
In honor of my own road trip through France starting next week (!!!), today's guest blogger takes us on a drive to the Mediterranean.

Joanne Mathews, a UK native, has lived in France for three years.  Joanne is the co-owner of a photographic tour company called Escape2France.  Joanne and her husband, Peter, also own La Calade, a bed and breakfast located on the outskirts of a Corbieres wine-growing village in South France.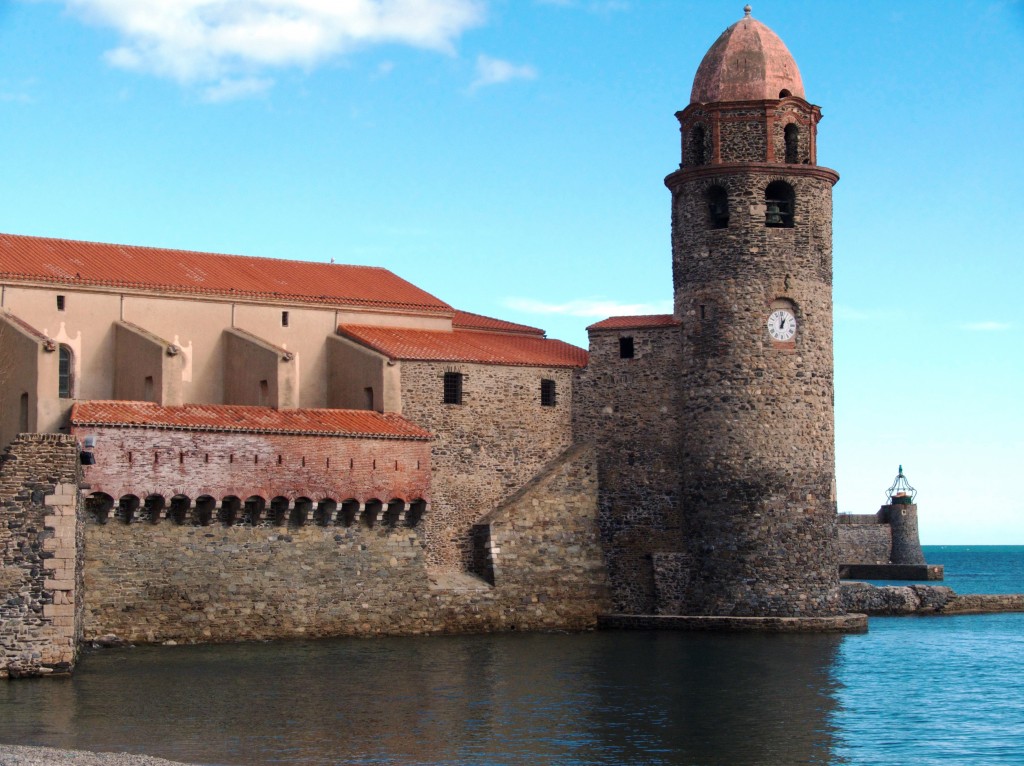 This beautiful area, from where Escape2France conduct all its France-based photographic tours, sits, geographically-speaking, alongside the Mediterranean coastline between the port of Marseille and the Spanish border. Having been subjected to a recent name change, we are now to be known as Sud de France rather than Languedoc-Roussillon – a simplification that will not be popular locally. Ah, the universal dislike of change!
The other half of the French Mediterranean coastline comprises Provence-Cote D'Azur, which sits between Marseille and the Italian border. Sud de France, saturated as it is in history and awash with chateaux and vineyards, also incorporates the foothills of the Pyrenees and through it all ambles deep gushing river gorges, colourful market towns, hovering birds of prey, slinky Pyrenean lynx hunting the wild boar and alongside it all, isolated and beautiful villages, each one built on a rising, almost nipple-like rock, topped with a chateau and a church, bells clanging regularly across the red tuille roofs.
Because of this stunning scenery, the region (whatever its name!) makes an excellent base for photographic tours and holidays with its undulating scenery and the dreadful history of the Cathars to absorb. Briefly, in the 13th century the church of Rome ruthlessly put down heretics and sects such as the Cathars who threatened their authority and financial stability. The church, with the strong support of the Kings of France, disbanded and persecuted the Templars and outright murdered the Cathars, who had sought refuge in a series of chateaux and towers along the Pyrenees.
However, today, the Cathar and Templar crosses are proudly displayed on the flags of the region. The local people, who don't consider themselves to be French but the d'Oc, are typically Mediterranean – friendly, chaotic and noisy – and, of course, everywhere, the superb quality wines produced in this, the largest vineyard in the world.
It's the start of springtime here in the Sud de France. Searching for inspiration, I decide to take the short road-trip to the coast. On the drive down to the favoured wine chateau – Château Rouquette sur Mer on the Massif de la Clape – a wine-growing area sited on a small cliff-faced mountain separating Narbonne from the Mediterranean Sea – I have my "plastique" wine container in one hand – and in the other, my camera.
All around, the mimosa is flowering – clear splashes of yellow against the wintery sunlight but most exhilarating of all, when I approach the Mediterranean Sea, are the colours of the sky. I have only ever seen such blues in the work of painters who flock to this coast for the intensity of the light. The deepest blues are high above me, the palest near the horizon, with every brilliantly reflected variation pulled in different directions across the water by the breezes and the currents. Such light can mesmerise – you feel pulled towards the sea, clutching your camera and feeling slightly breathless about these, the first truly possible outdoor shots of the year. Pink almond blossom illuminates the vineyards which are otherwise empty of colour and which appear slightly drab against the beautiful, newly emerging hedgerow greens.
I'm in a hurry – I'm afraid the scene will vanish if I don't catch it soon. But then one change in the wind direction, one cloud – everything will be altered, will have disappeared before the shot is in the bag!
As I drive over la Clape, I realise the windscreen is spattering – the rain is falling. This is one of the driest parts of France – less than 50 cms of rain each year – and virtually all of it in November and March. Recent descriptions of our weather in springtime include "you know the Mediterranean weather in the spring – up and down, like the mood of the people ……" a true to life description of everything Mediterranean.
I look out over the vineyards to my left – their sheltered situation meaning that even so early in spring, there is the merest hint of a green wash to the vines. The sun has encouraged a few buds to burst forth, whilst the edges of the fields are carpeted in deep-purple and pale lemon – hundreds of heavy headed Iris flowers peering at the sun, planted throughout the generations by vineyard owners, who consider the Iris their symbol, always giving a pictorial feeling that Easter has arrived early. Looking watery, the combination of sun and rain has produced a rainbow of course. More Mediterranean magic!
I take my photographs, fill my "plastique" and I drift away to the étangs, a string of lakes which sit along the Mediterranean shoreline and which, in the springtime, attract large quantities of migrating birds – pale, watery colours wash over this inland sea combined with pink flamingos, standing one-legged in the water – and I consider a summer full of light and sunshine. Always a hot summer, filled with photographers, summer food and wine, tours around the castles, chateaux and vineyards – and conclude that such idyllic times are there to be shared.
Come and join us! Follow the Escape2France link for further details of our summer tours.
– Joanne Mathews